An influenza vaccine developed by FluGen, of Madison, is being tested on children and teenagers in a clinical trial that's being subsidized by a division of the National Institutes of Health.
The test began in August, according to a statement last week by the National Institute of Allergy and Infectious Diseases.
Fifty healthy children between the ages of 9 and 17 will be studied at a vaccine and treatment evaluation unit at Saint Louis University, in St. Louis, Missouri, over the next year.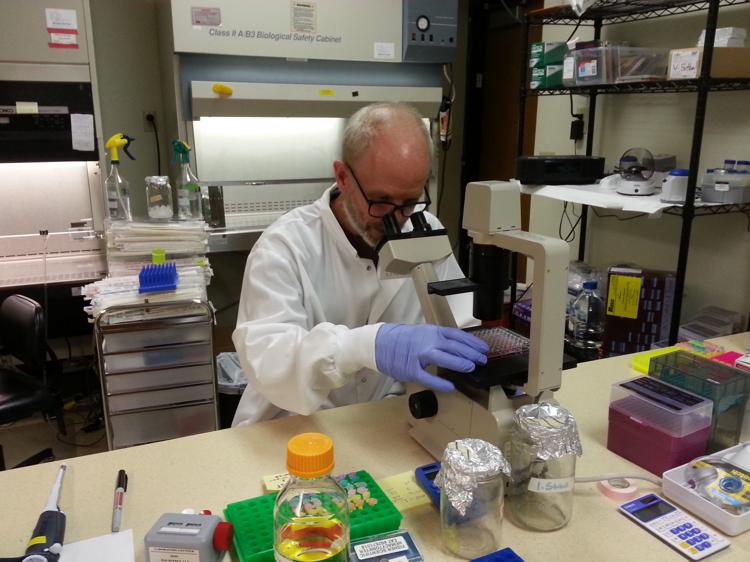 FluGen, founded in 2007, has been working on a universal flu vaccine designed to cover whatever strain of influenza is circulating, based on research from the laboratory of noted UW-Madison professor of virology Yoshihiro Kawaoka.
"We are hopeful that newer kinds of influenza vaccines, such as the candidate being tested in this trial, will provide protection even if their components do not precisely match the currently circulating influenza virus strains," NIAID director Anthony Fauci said.
The vaccine, M2SR, also known as RedeeFlu, is administered through a nasal spray.
Half of the children in the study will receive a dose of RedeeFlu and the others will have an inactive saline solution sprayed into their nostrils. Three months later, all of the volunteers will get a standard flu shot — the type designed to protect the population from this year's anticipated flu strains.
Investigators will take blood tests of the clinical trial participants several times over the next year to see if RedeeFlu boosts their immune response and provides better protection against influenza than a regular flu shot alone.
RedeeFlu is made from a strain of the H3N2 influenza virus that has been genetically designed to replicate only once in the body. By doing so, it does not cause the patient to get the disease but prompts a strong immune response, as if the body were reacting to a natural influenza infection.
FluGen has about 15 employees, 12 of them in Madison, and has raised a total of more than $50 million from investors and through grants.
In an interview in May, when the clinical trial began in Belgium, Radspinner said if the studies go well and FluGen applies for approval from the U.S. Food and Drug Administration, and the FDA eventually gives the nod to the vaccine, it could be on the market in the mid-2020s.
Designation for cancer drug
Cellectar Biosciences, a Madison company developing cancer treatments, is getting a "rare pediatric disease designation" for its lead drug compound, CLR 131, for treating osteosarcoma in children, a form of bone cancer.
The U.S. Food and Drug Administration grants the rare pediatric disease designation for illnesses primarily seen in children, from birth to age 18, that affect fewer than 200,000 people in the U.S.
Cellectar is expected to start clinical trials of the drug later this year for treating solid tumors in children.
If CLR 131 eventually is approved for use against one of the rare pediatric disease designated illnesses, Cellectar will be eligible for priority review for a future drug compound, cutting in half the FDA's analysis period from one year to six months, or it can sell the voucher to another company.
CLR 131 — one of several drugs Cellectar is developing — also is being studied for treating multiple myeloma, lymphoma and head and neck tumors.