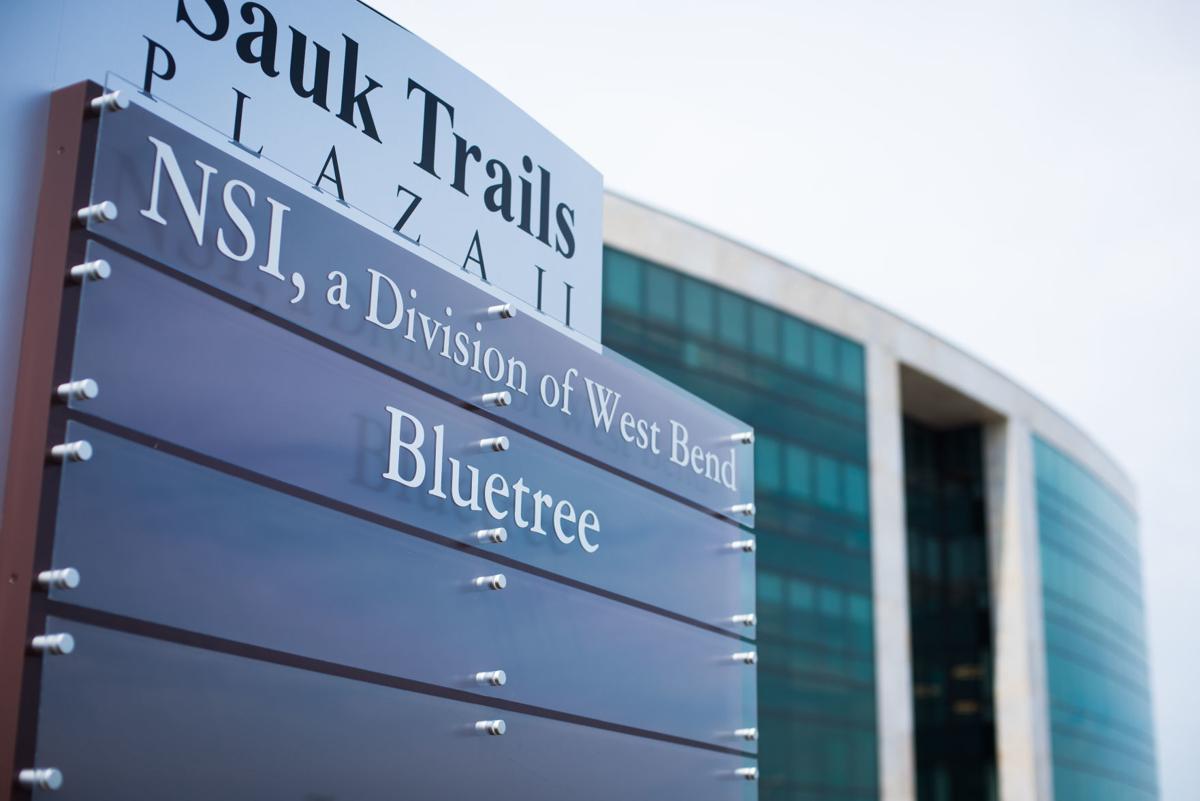 Epic Systems Corp.'s broad influence on the Madison area economy ripples through again.
Bluetree Network, an Epic consulting group, is moving to bigger space to accommodate its growing staff.
Bluetree offers support and mentoring to health care organizations that use Epic's electronic health records software. "That's all we do is Epic," said Bluetree vice president Wayne Achterberg.
"We're spread all over the country. We're very much a virtual, remote type of organization," said Achterberg, who worked at Epic for 13 years. He said the idea is to have workers who live close to Bluetree's clients "so you're not traveling when you don't need to."
By the end of 2019, Achterberg expects the count to jump to 450, with 300 of them full-time Bluetree employees, including close to 100 in Madison.
Bluetree also has small locations in New York and Denver. CEO Jeremy Schwach and vice president John Evans live in New York, though company headquarters and the biggest share of employees are in Madison. A contingent of about 15 to 20 works in the Denver office.
The company is projecting around $55 million in revenue this year, Achterberg said. Bluetree's founders and initial investors are its owners; the company started with money from friends and family and has survived without help from outside angel investors or venture capital funds, he said.
"From what I'm told, there were some sleepless nights about making it from month to month" in the early days, Achterberg said. "But in the last couple of years, we've been steadily improving our revenues and our profits ... We're just trying to be frugal and reinvest our profits into the company," he said.
In addition to its new location, Bluetree is adding a managed services center, aimed at advising more than just the health care organizations' technology employees, but also its "front-line employees" — such as physicians, nurses and registration staff. If they have a problem using their organization's Epic software system, they will be able to appeal directly to Bluetree for guidance instead of going through their own company's help desk first, Achterberg said.
"We started to hear more and more that customers were really frustrated with their help desk," he said.
Bluetree is not the only Epic-focused consultant firm in the Madison area.
The biggest is Nordic, founded in 2010. Nordic has more than 950 employees, including 240 in the Madison area, and projects 2018 revenue at $220 million.
Epic, established in 1979, has a sprawling campus in Verona and 9,500 employees. One of the biggest electronic health records companies in the U.S., Epic had $2.7 billion in revenue in 2017.
The business news you need
With a weekly newsletter looking back at local history.