A customized adhesive patch for use with insulin devices and a new way to make industrial metal parts using 3-D printing won big prizes in a college entrepreneurship contest in Minnesota for two teams with Madison-area ties.
Oregon, Wisconsin, native Meghan Sharkus and her company, ExpressionMed, scored the top prize of $75,000 in the Schulze Entrepreneurship Challenge at the University of St. Thomas in St. Paul, Minn.ExpressionMed makes tape in a variety of designs to hold diabetes glucose monitors in place for as long as several weeks.
It's an idea that Sharkus, 20, started working on as a student at Oregon High School and a state officer in the DECA (formerly known as Distributive Education Clubs of America) program.
Sharkus said she was inspired after seeing a friend with diabetes struggle with her infusion device. She said no medical tape could secure it properly on the arm or stomach.
Sharkus said moms in a Facebook group also complained about the problem. "They had to use ugly amounts of tape or glue to hold (the device) in place, and that makes them super-uncomfortable to use and painful to remove," Sharkus said.
So she decided it was her mission to develop an alternative. Collaborating with an independent research facility she declined to name, Sharkus created a tape that would stick without leaving a mess.
"It's so thin and high-tech that it stays on for weeks, without leaving a residue," she said.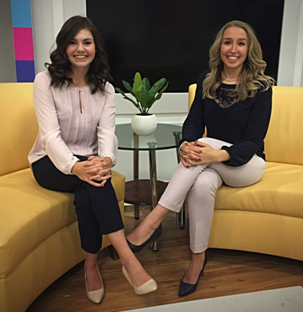 With designs that can be customized, "the tape represents the person, not the disease," she said.
A sophomore at the University of St. Thomas majoring in entrepreneurship, Sharkus said she took $5,000 from her college fund to start ExpressionMed in 2016. Since then, the young company has won $105,000 from contests and has tallied $64,000 in sales since last June, with orders from 49 states and more than 20 countries. ExpressionMed has three employees so far.
Sharkus called her success "amazing" and said, "I'm loving this. It's so great to help people."
Another winner in the Schulze competition is Evan Wolfenden and his company, Zero Barrier, which took fifth place and won $5,000 for a new type of 3-D metal printing.
Wolfenden, a senior at UW-Madison majoring in mechanical engineering, said he got interested in 3-D printing while he was on a team that created a small prototype of wind turbine blades.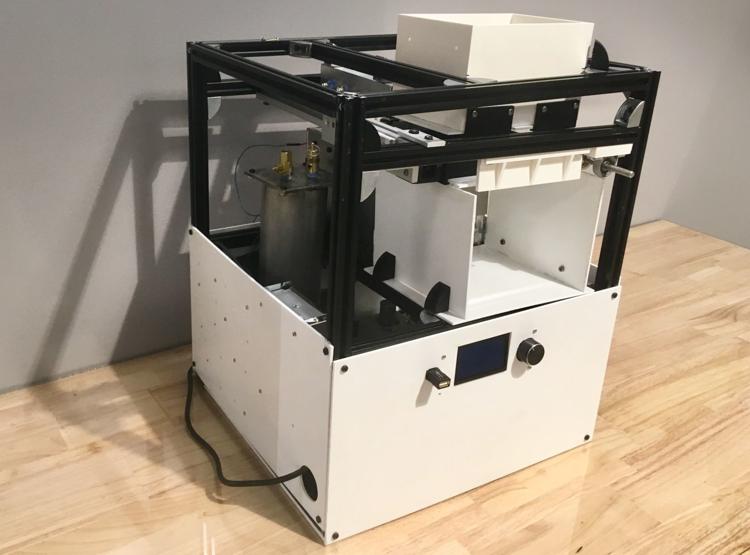 He said Zero Barrier uses a process called binder jetting that involves mixing metal powder with glue. He said the technology his team has developed "dramatically increases the speed" of producing metal parts, so they can be sold inexpensively.
"Currently, making any object out of metal is extremely expensive," Wolfenden said. "That's a significant barrier for small businesses, and it prevents new products from entering the market."
He said he is targeting the robotics market to start with, but he thinks 3-D metal printing can also be useful for the medical and aerospace industries, too.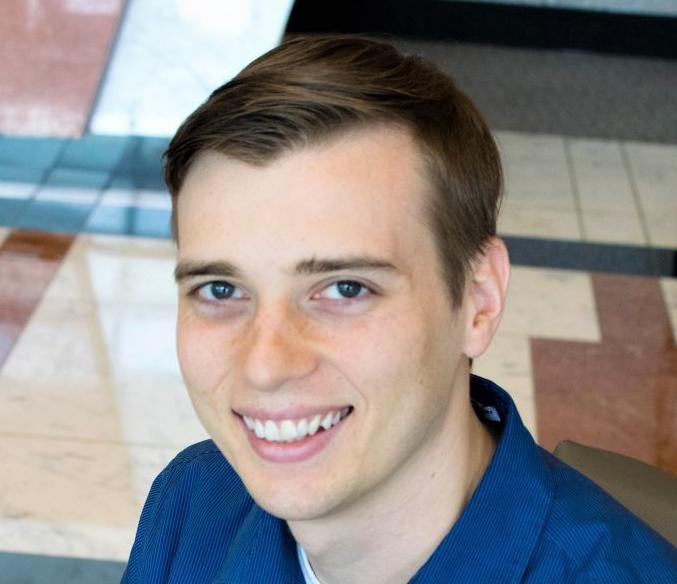 Wolfenden, 22, a native of Brookfield, said Zero Barrier has two patents pending. The startup also won $2,000 at the UW-Madison's 2018 Transcend Madison Innovation Competition.
The Schulze Entrepreneurship Challenge — billed as the largest undergraduate national business pitch competition — is sponsored by the Richard M. Schulze Family Foundation, the Schulze School of Entrepreneurship at the University of St. Thomas, and EIX.org, a non-profit online platform for entrepreneurship education. Schulze is the founder of Best Buy.