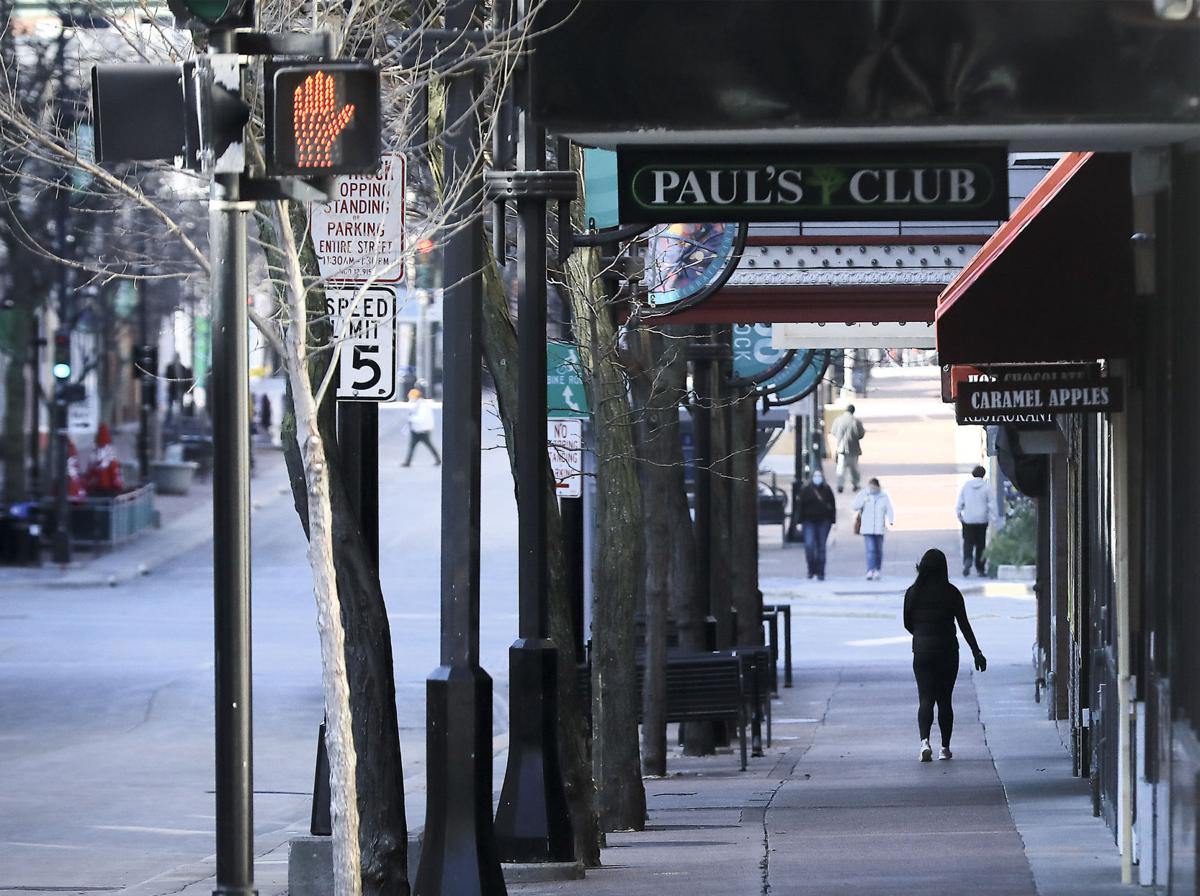 Mixed messaging from public health officials is driving concern and frustrating Dane County businesses as the COVID-19 pandemic continues to wreak havoc on the local economy, according to a recent survey from local business groups.
Of the more than 500 businesses in Dane County that responded to the survey — put out by the Greater Madison Chamber of Commerce, Destination Madison, Downtown Madison Inc., the DeForest Windsor Chamber of Commerce, Fitchburg Chamber of Commerce, Middleton Chamber of Commerce, Madison Black Chamber of Commerce and Latino Chamber of Commerce — 66% listed consumer and employee confidence as their most pressing need.
Zach Brandon, president of the Greater Madison Chamber of Commerce, said messaging from Public Health Madison & Dane County hurts consumer confidence because it unfairly targets businesses as a risk to health.
"The data doesn't necessarily follow that narrative," Brandon said. "The businesses feel like they're being scapegoated."
The health department can easily identify employees in a facility where there is a cluster, but it is harder to identify all customers or clients, health department spokeswoman Sarah Mattes said. The department believes the number of cases relating to a cluster in a workplace is actually an undercount for this reason.
Mattes, in a statement, also pointed to CDC research that found people who test positive for COVID-19 are more likely to report regularly working in an office or other facility than those who test negative.
"The business community is welcome to let us know how we can provide tools and resources to help them successfully implement the orders, but crafting the orders is squarely under the purview of public health," Mattes said.
Many businesses reported dissatisfaction with governmental responses to business needs during the pandemic. Nearly half of respondents rated the local officials responses as below average or poor, and 59% of businesses said the same for state officials.
Other responses from the survey — which included businesses involved in restaurants, hospitality, manufacturing and more — showed a potentially grim outlook for local businesses.
More than a dozen of the responding businesses closed this year, and another 30% expect to close by June under the existing government regulations.
"Our businesses have really done the best they can short of closing the doors and throwing in the towel," Madison Black Chamber of Commerce president Camille Carter said.
More than three quarters of responding businesses have seen a decline in revenue during the pandemic. The decline for 30% of businesses was more than half their revenue from the previous year.
Up from 28% before the pandemic began, 57% of businesses have at least some employees work remotely or from home.
Downtown Madison Inc. president Jason Ilstrup called on consumers to buy from local businesses to prop them up through the winter.
"If we don't do this now, they won't be around," Ilstrup said.
---
Police protests: How Madison answered the police killing of George Floyd, in photos
Protester confronts officer, May 30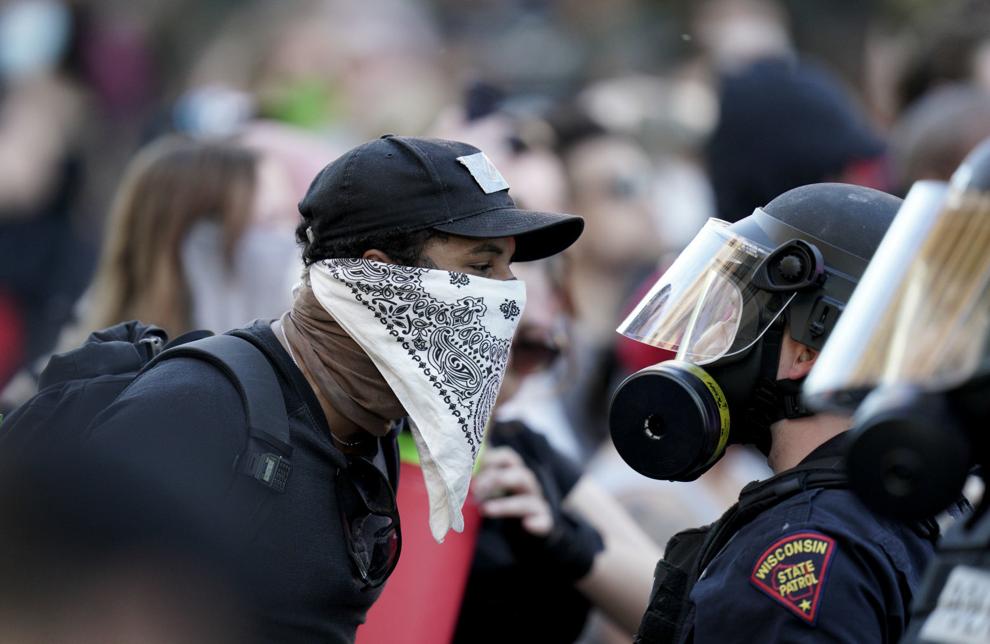 Madison protest turns destructive, May 30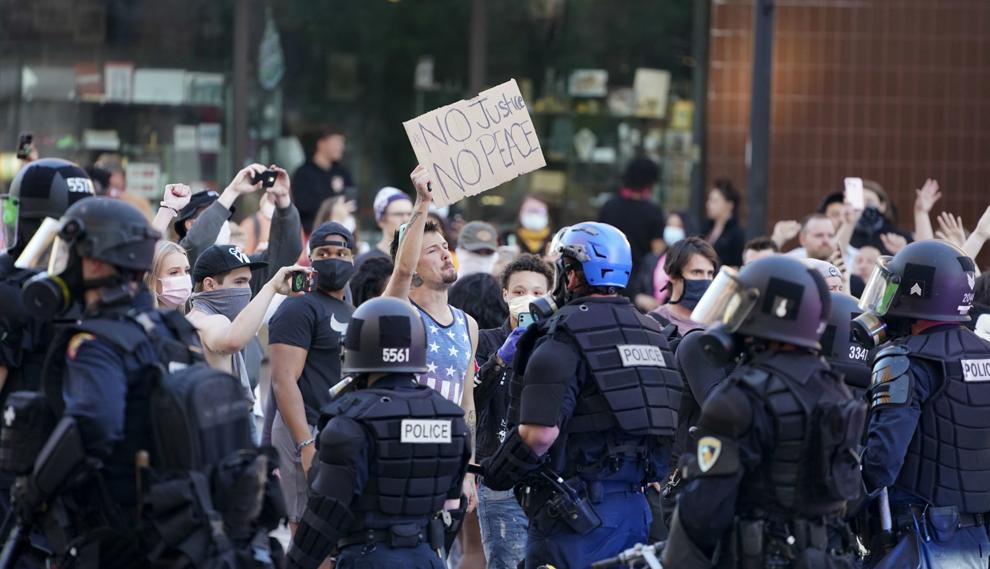 Police spray protesters, May 30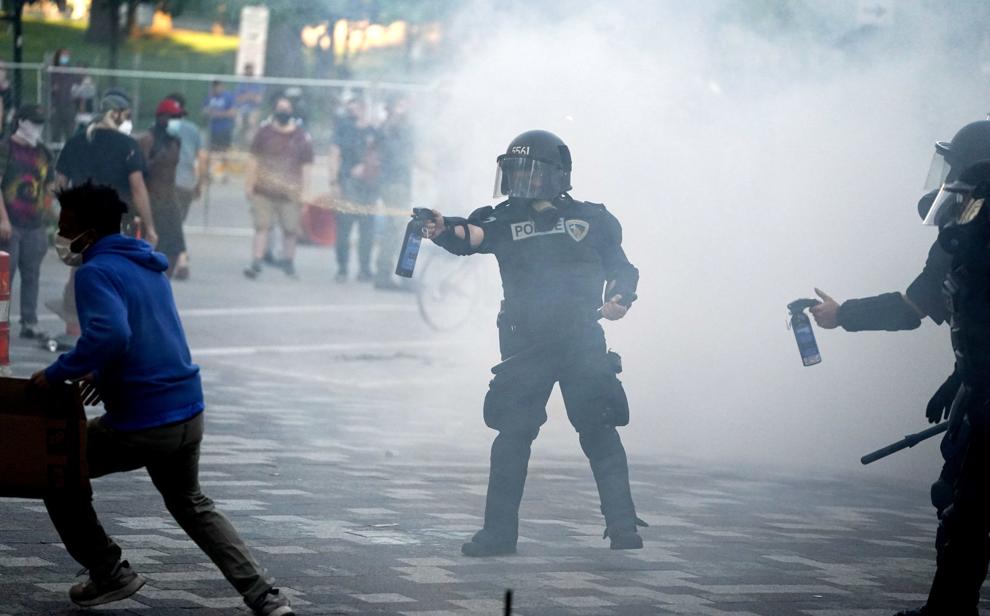 Effects of tear gas, May 30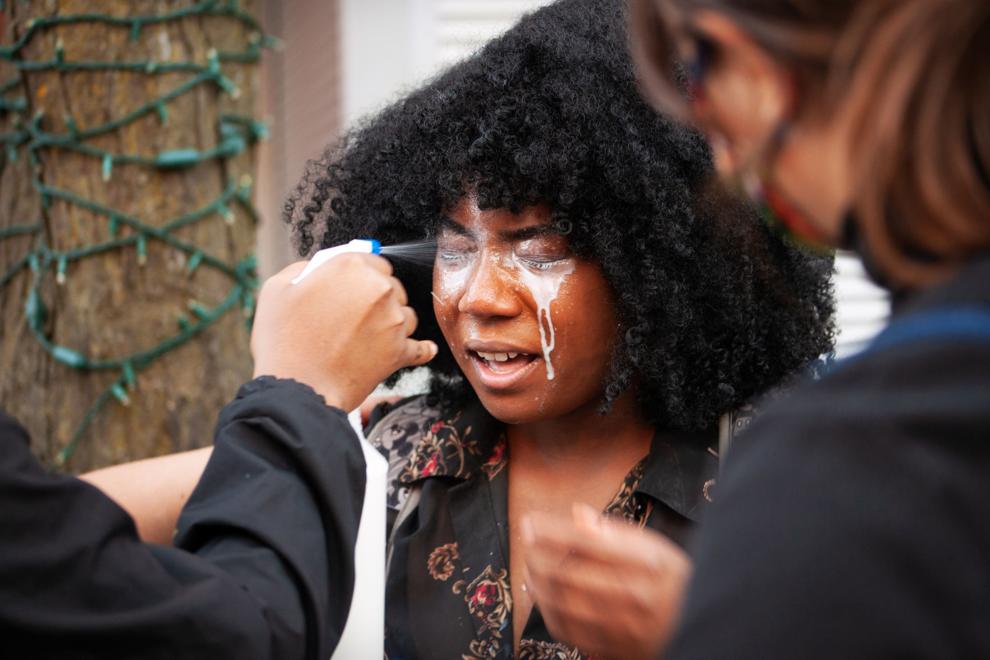 Medical station, May 30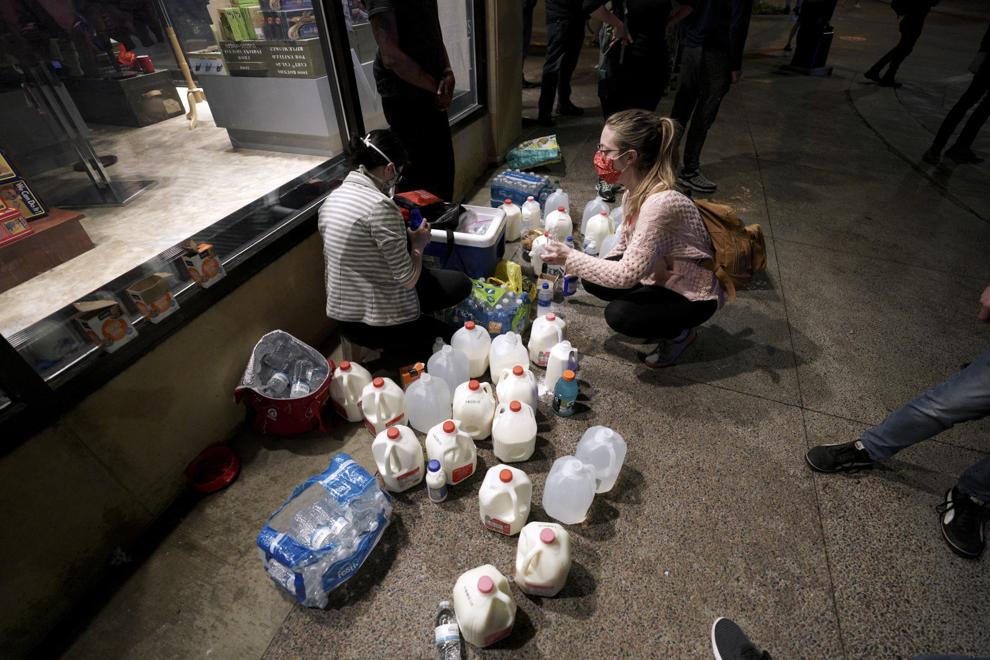 Standoff with police, May 30
Protesters meet police, May 30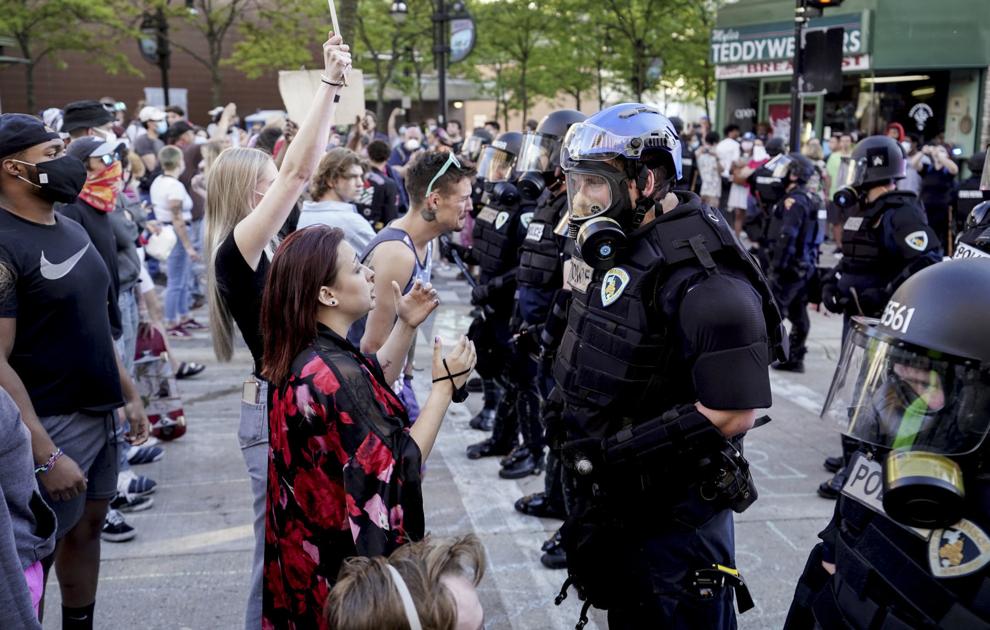 Madison protest turns destructive, May 30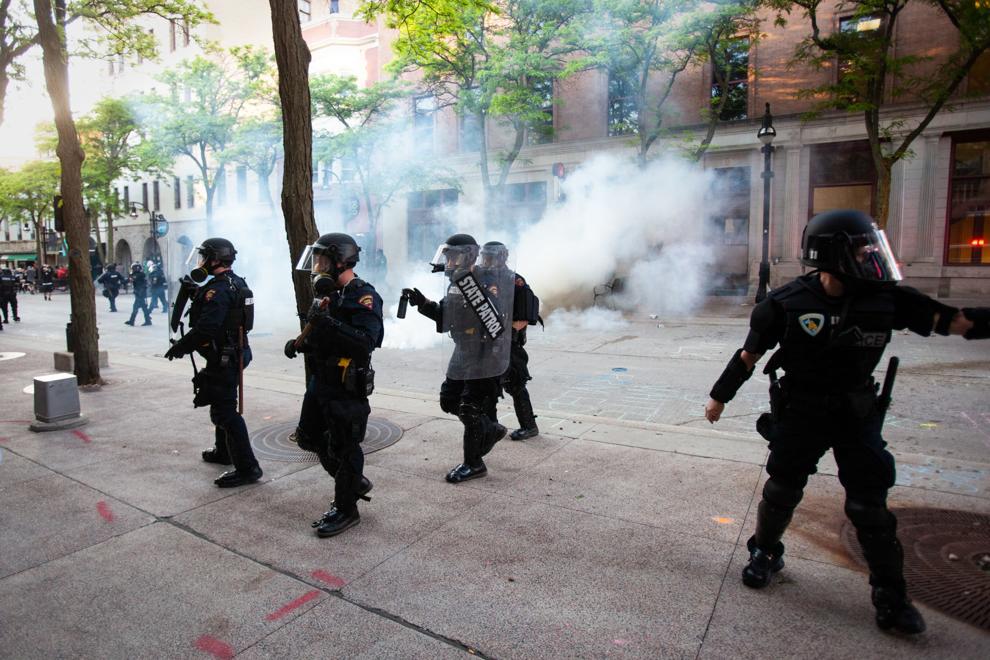 Mayor condemns violence, May 30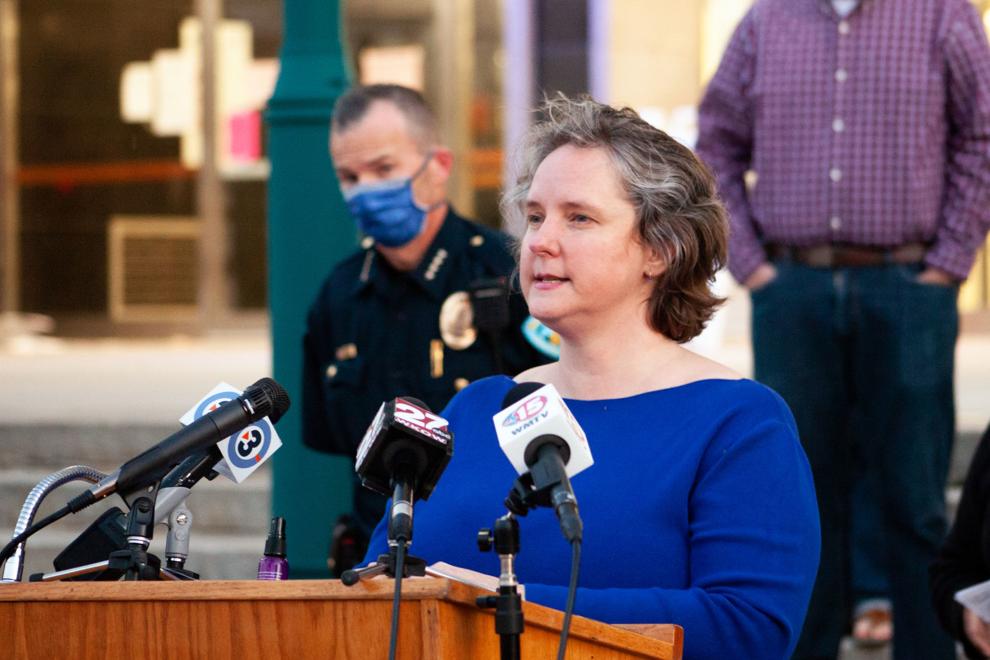 Protests May 30, 2020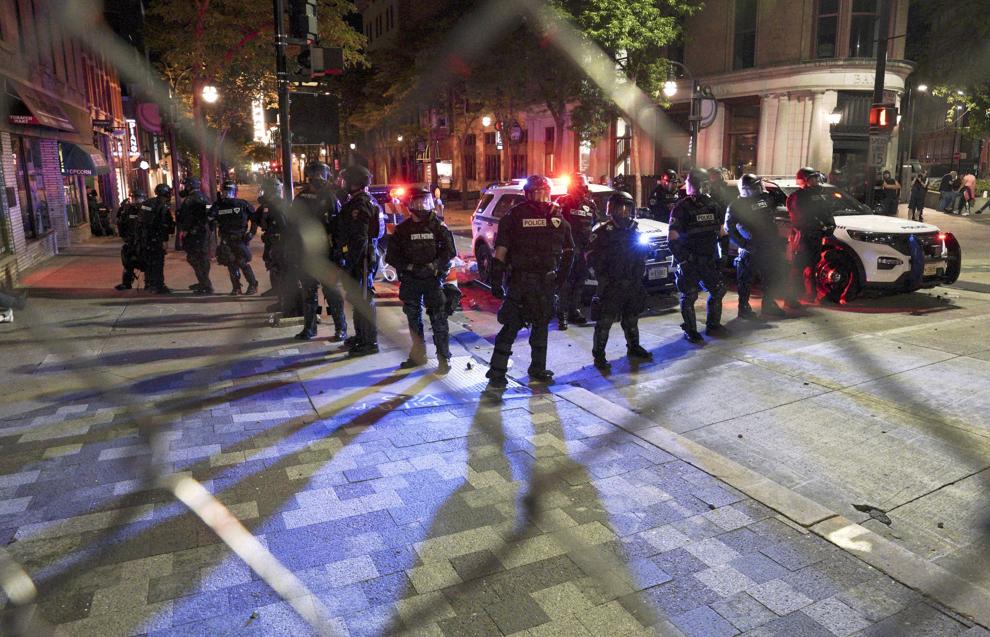 State Street press conference, May 31
Protests against police, May 31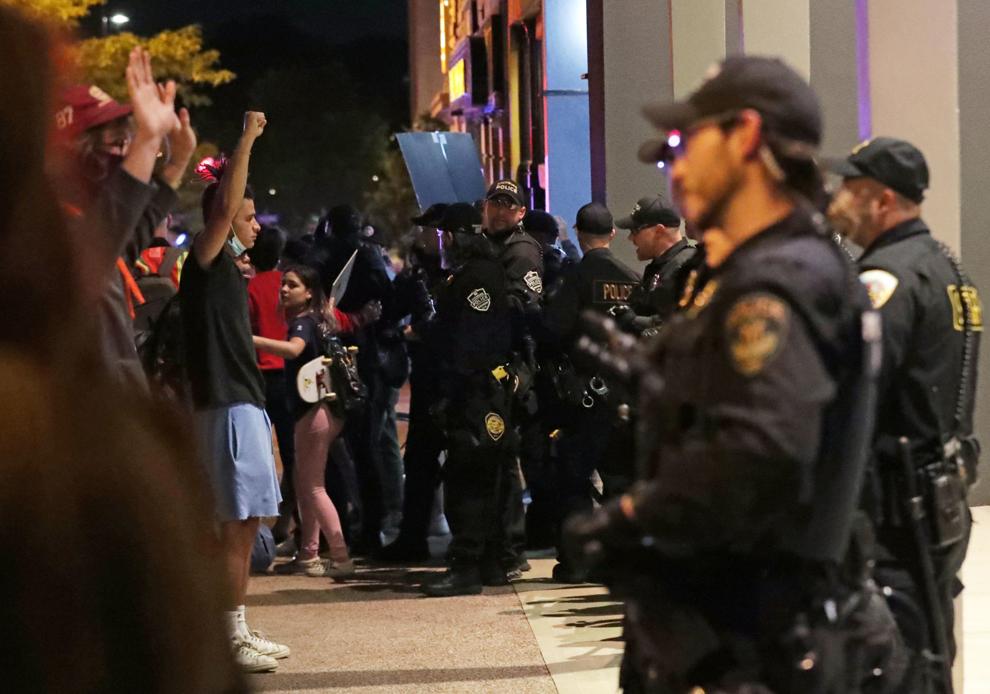 Second night of protests in Madison, May 31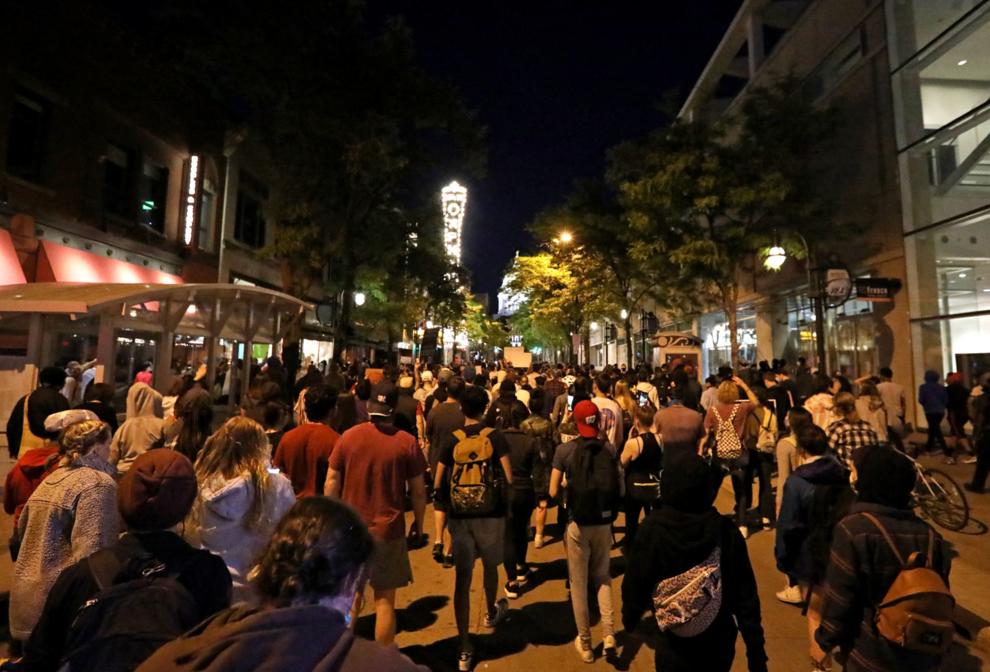 Cleanup after damage Downtown June 1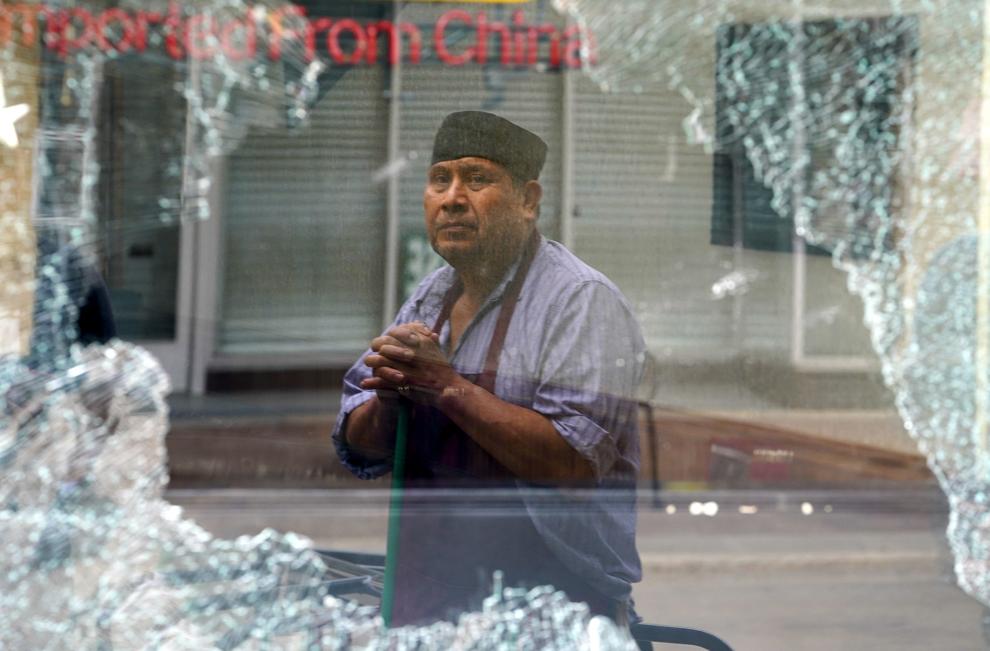 Cleanup after latest damage Downtown, June 1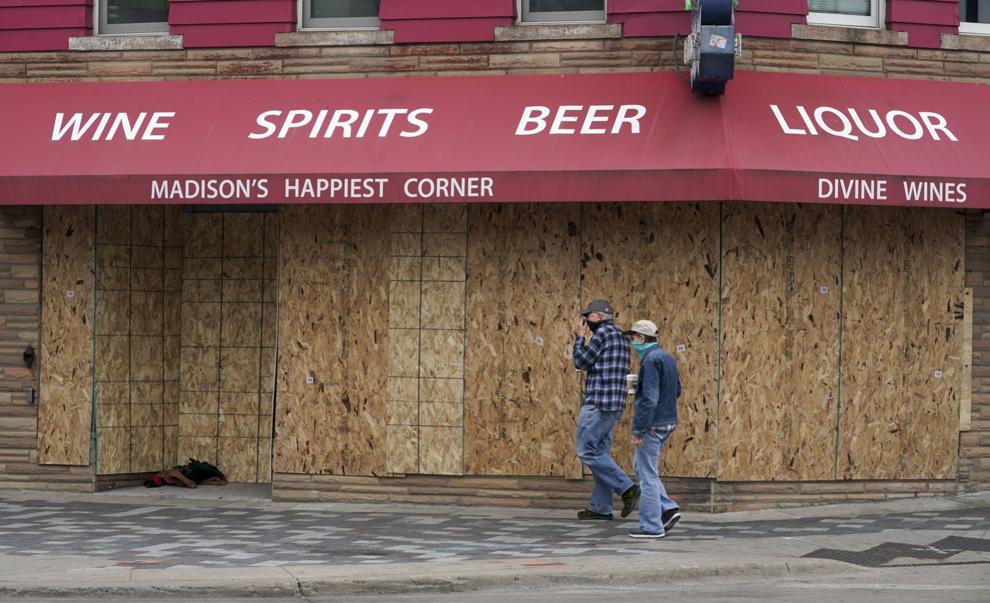 Disrupting traffic, June 1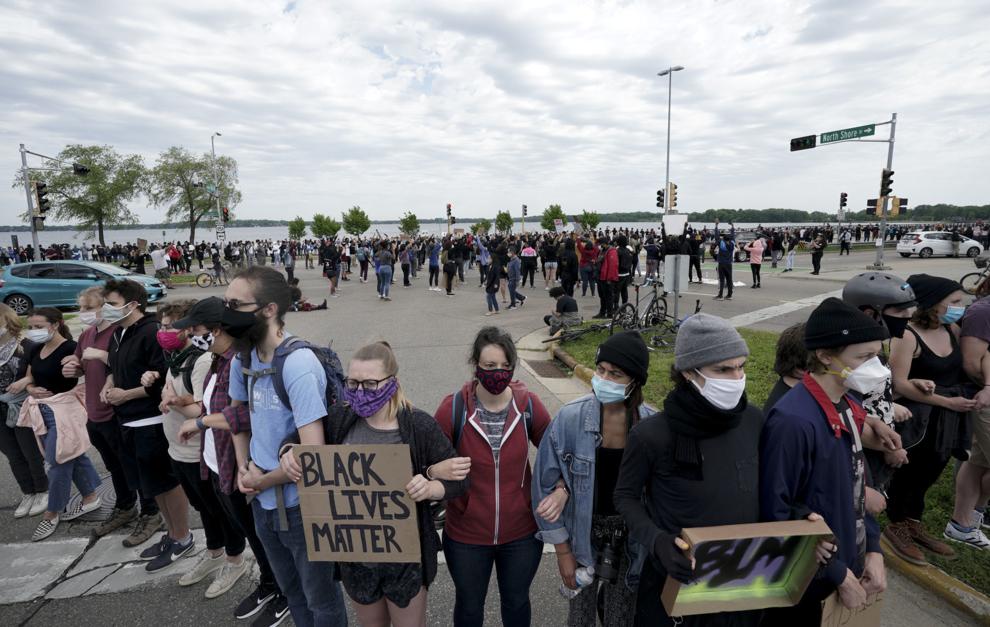 John Nolen Drive shut down, June 1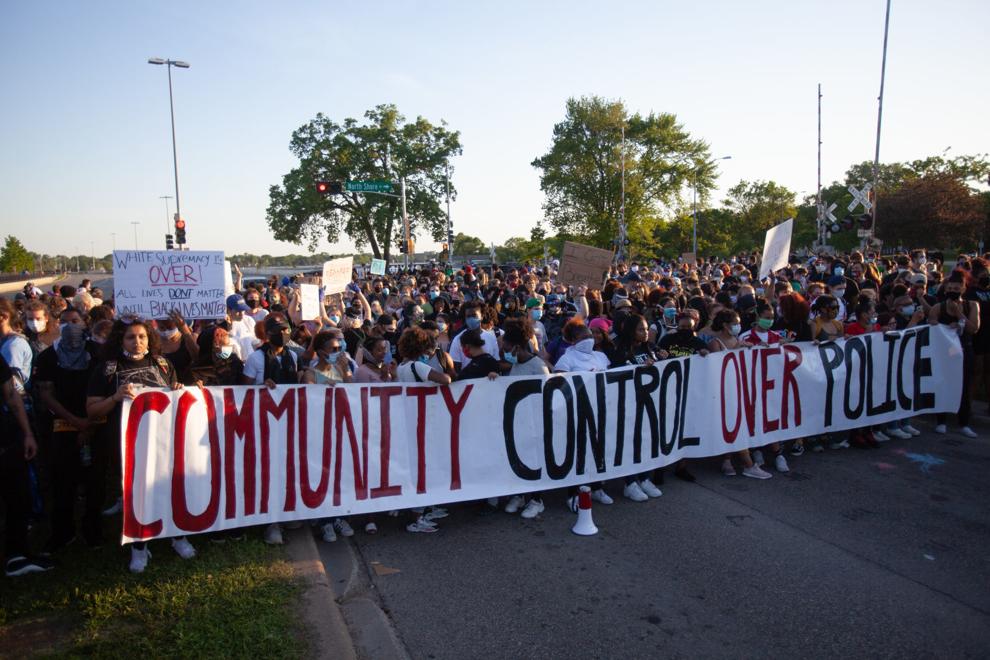 John Nolen Drive shut down, June 1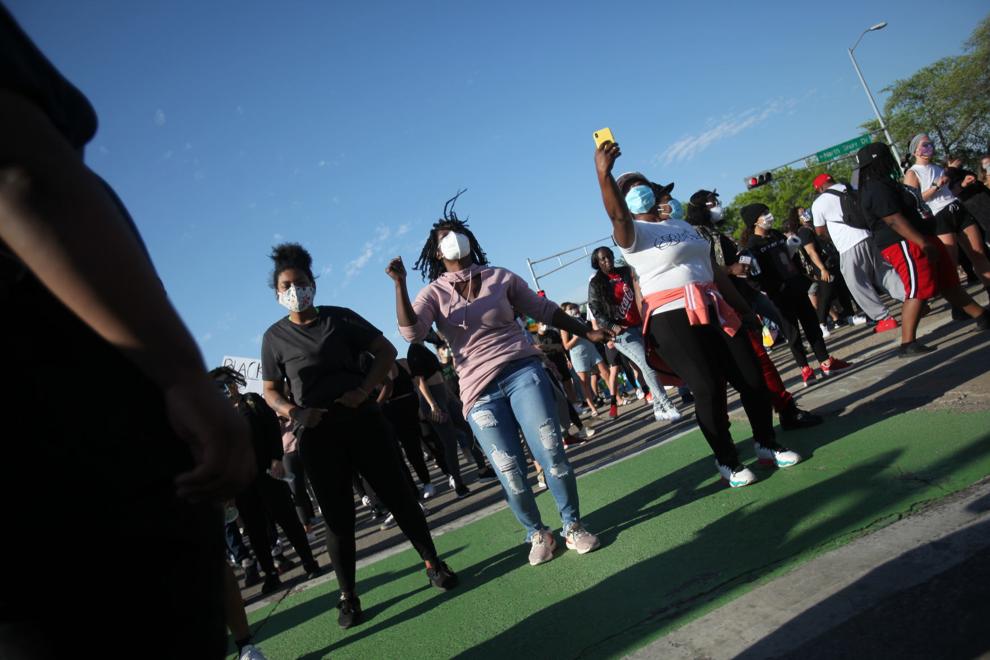 Outside police building, June 1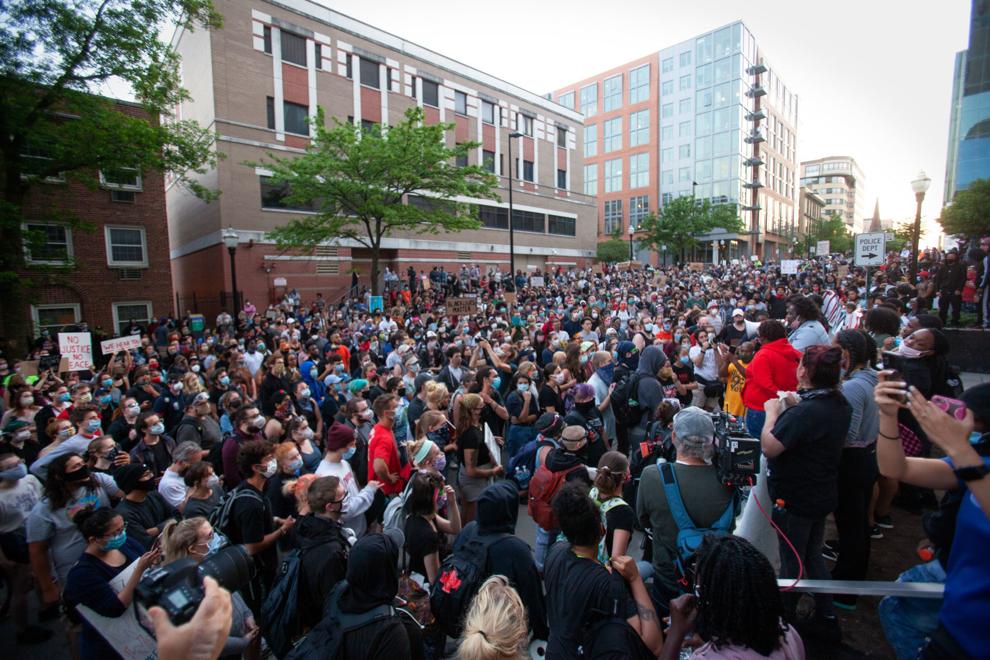 Agitators spark violence, June 2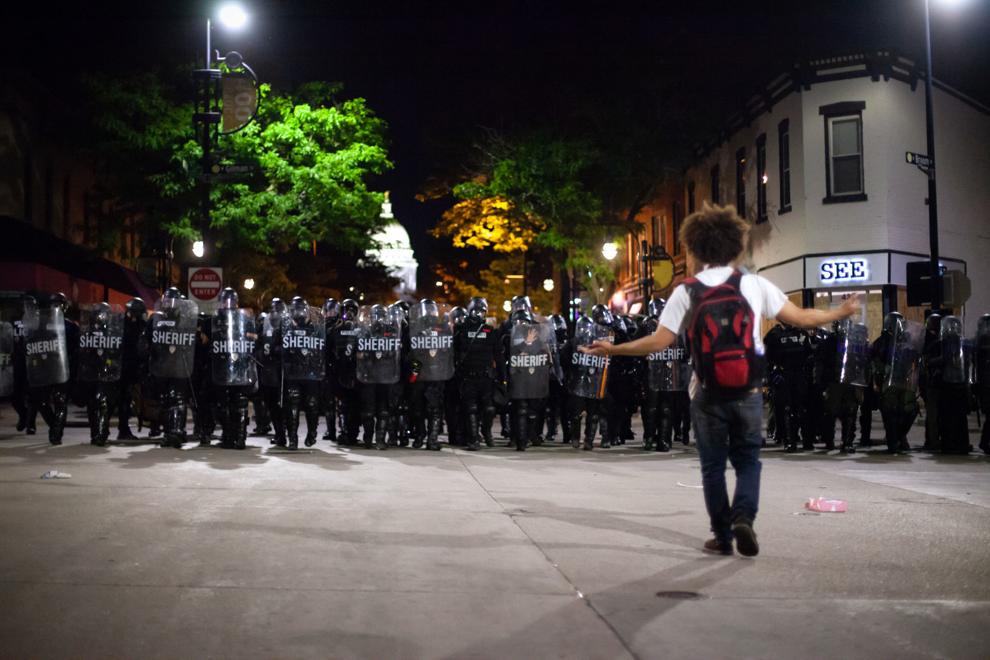 Agitators spark violence, June 2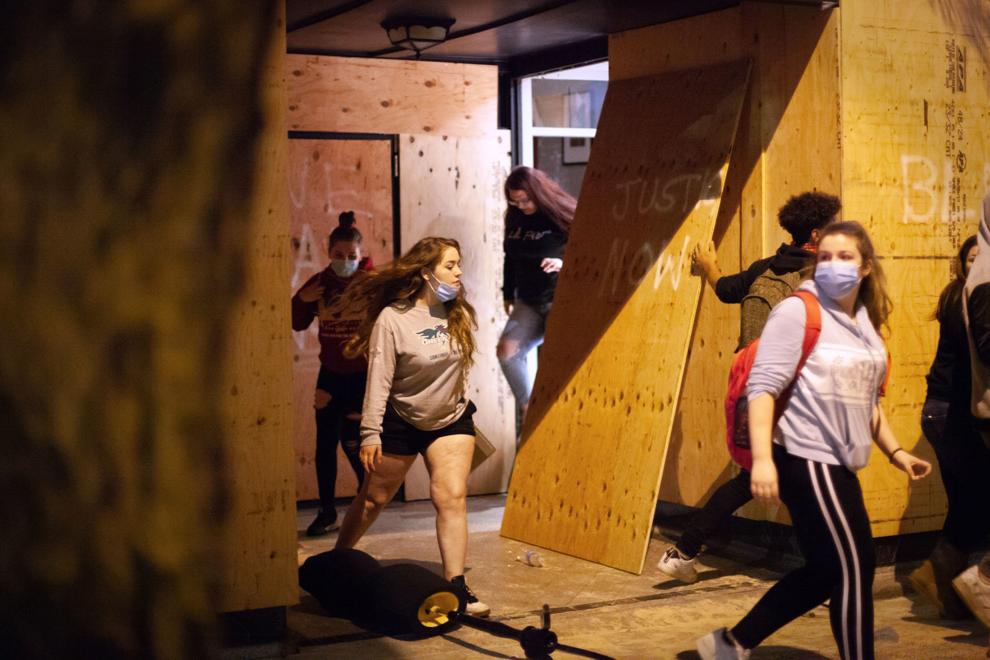 Businesses boarded up, June 2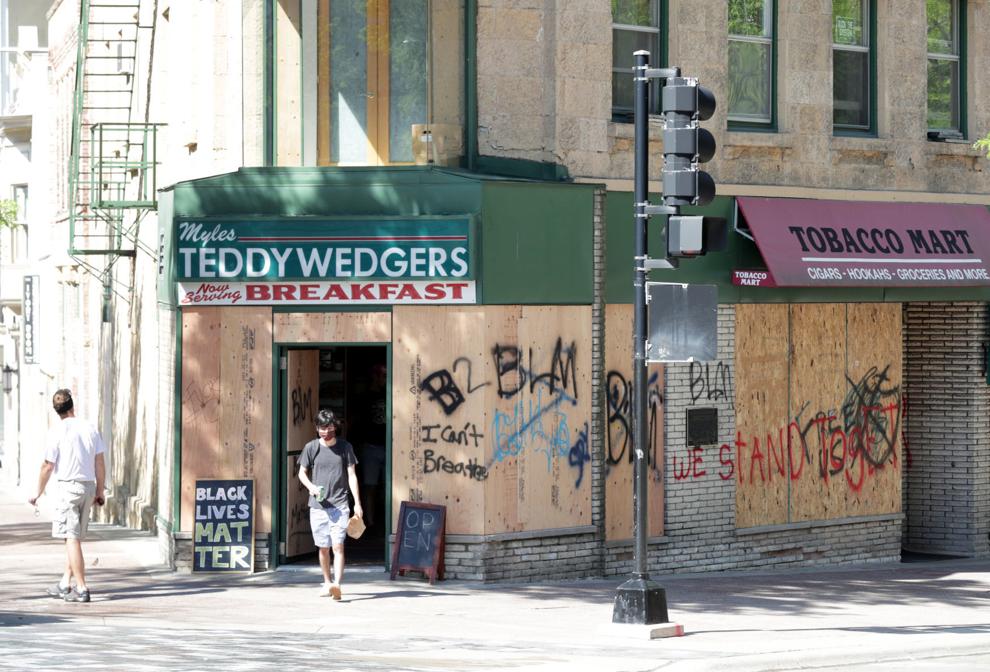 Clean-up of property damage, June 2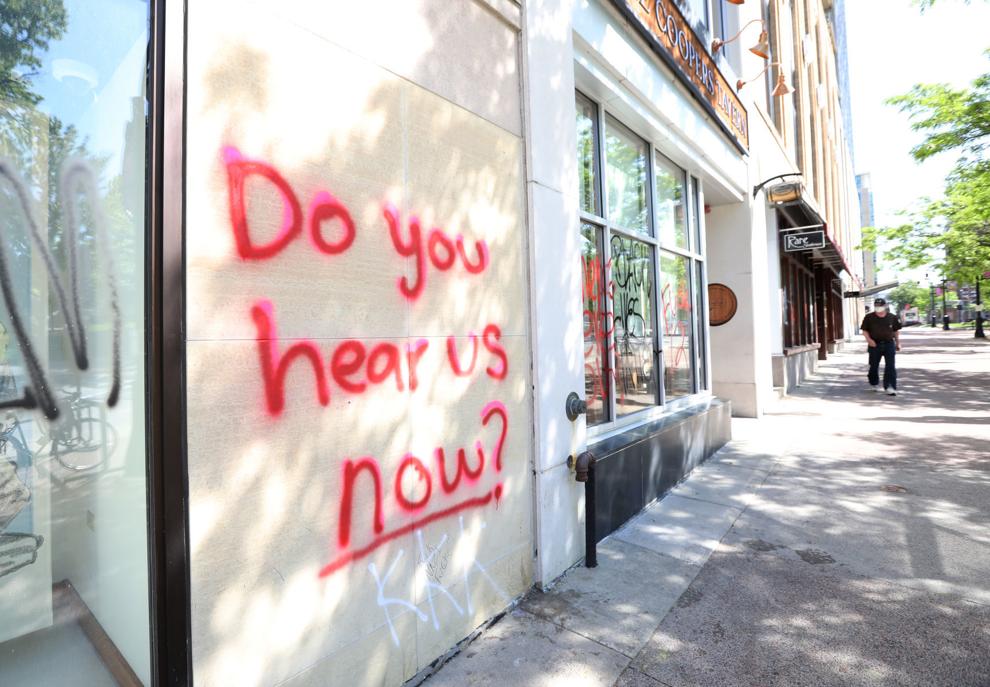 Painting murals, June 2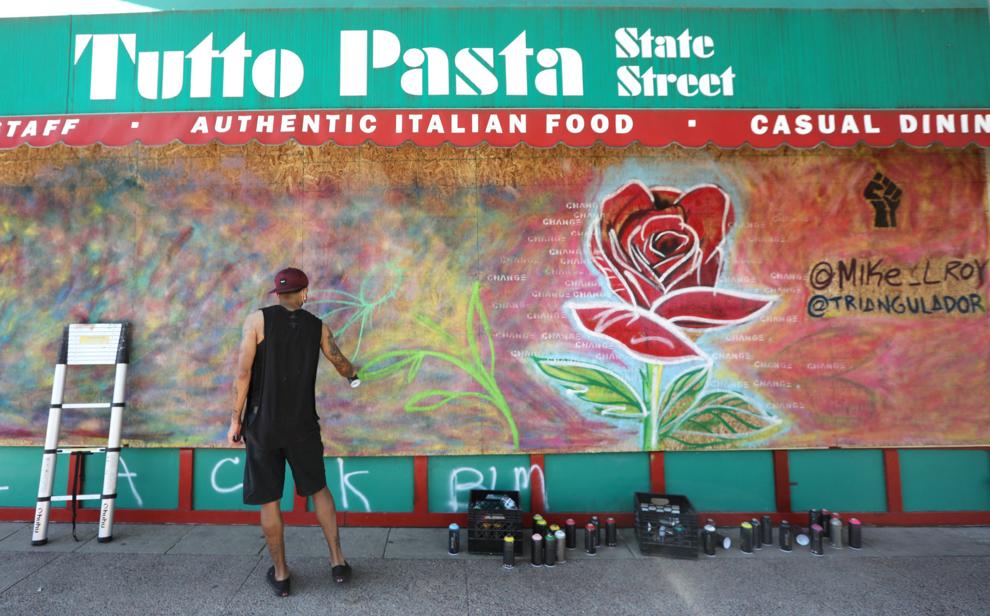 Braving the rain, June 2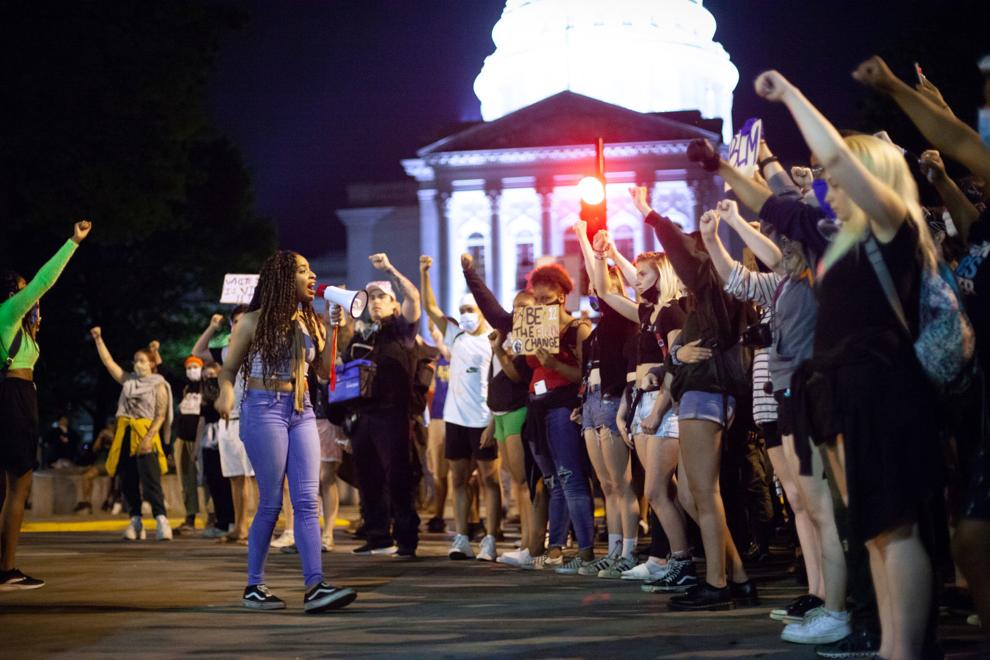 Lighting candles, June 3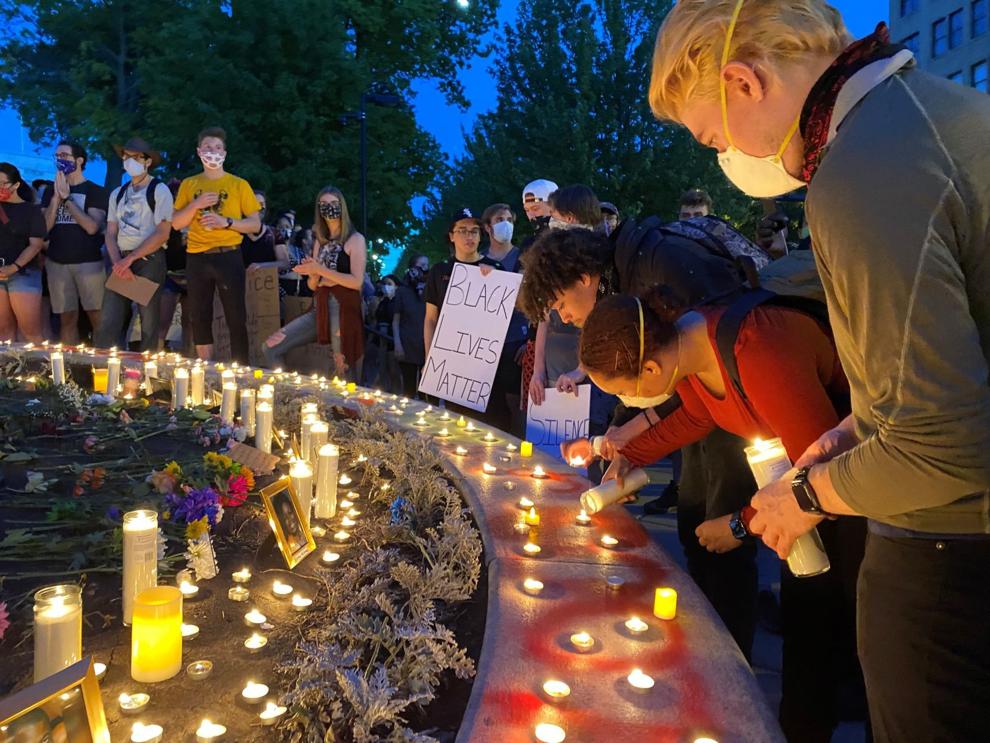 Speaking to crowd, June 3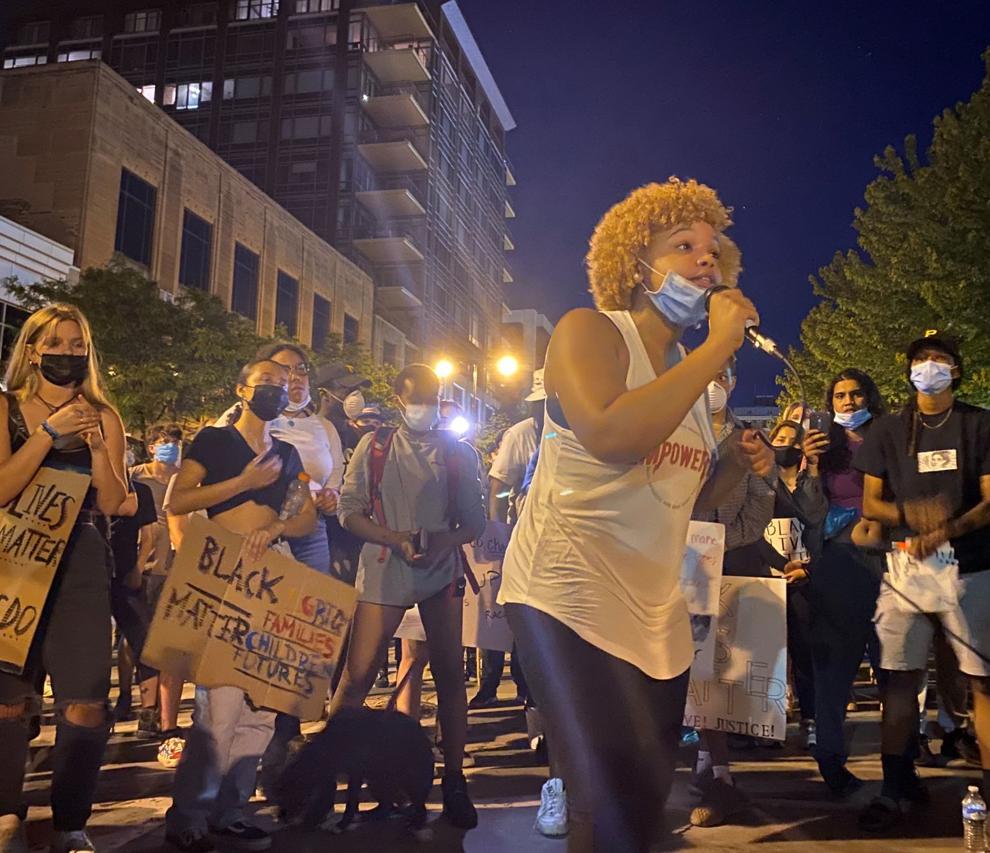 Registering to vote, June 4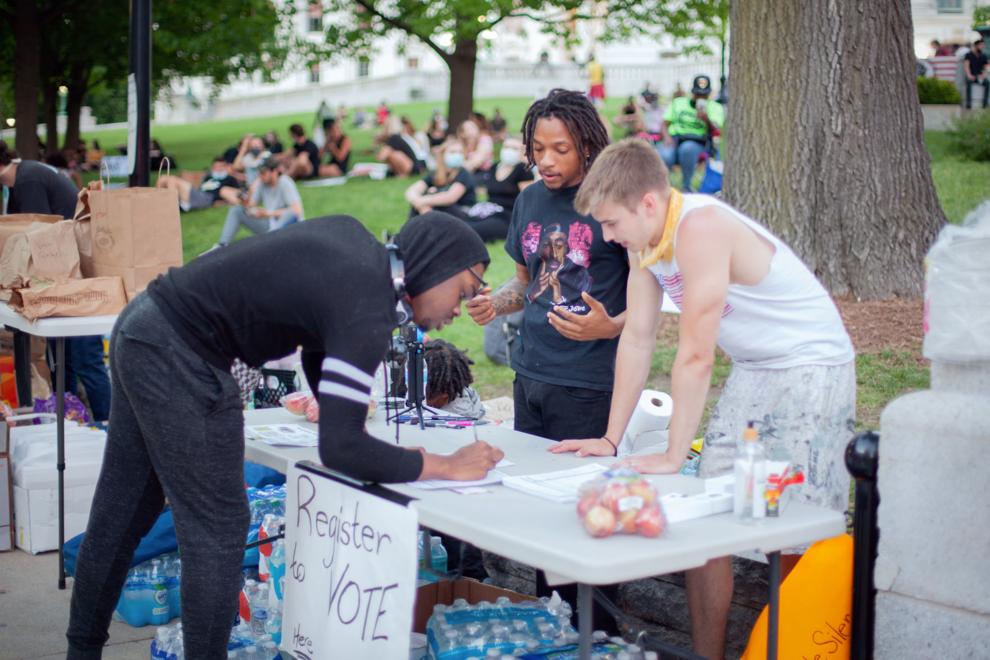 Alter to those lost, June 5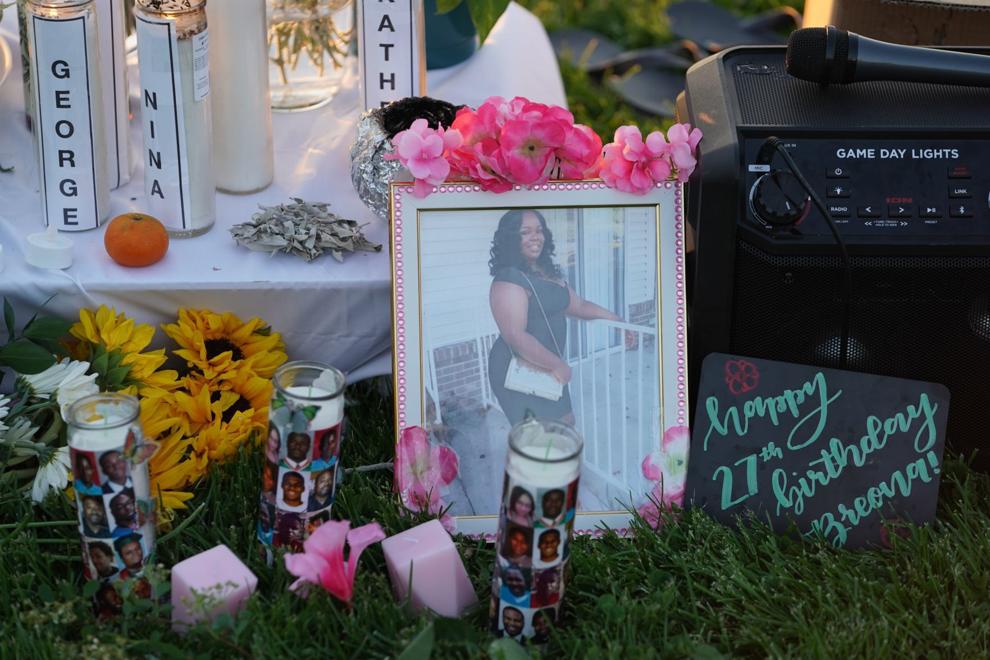 Happy birthday to Breonna, June 5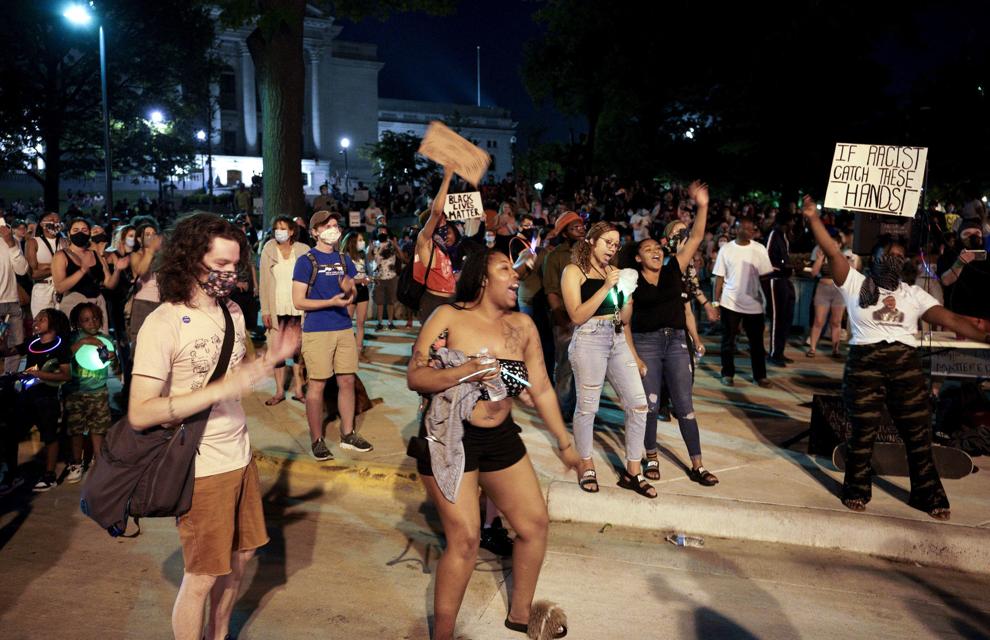 AACC Black Lives Matter Solidarity March, June 7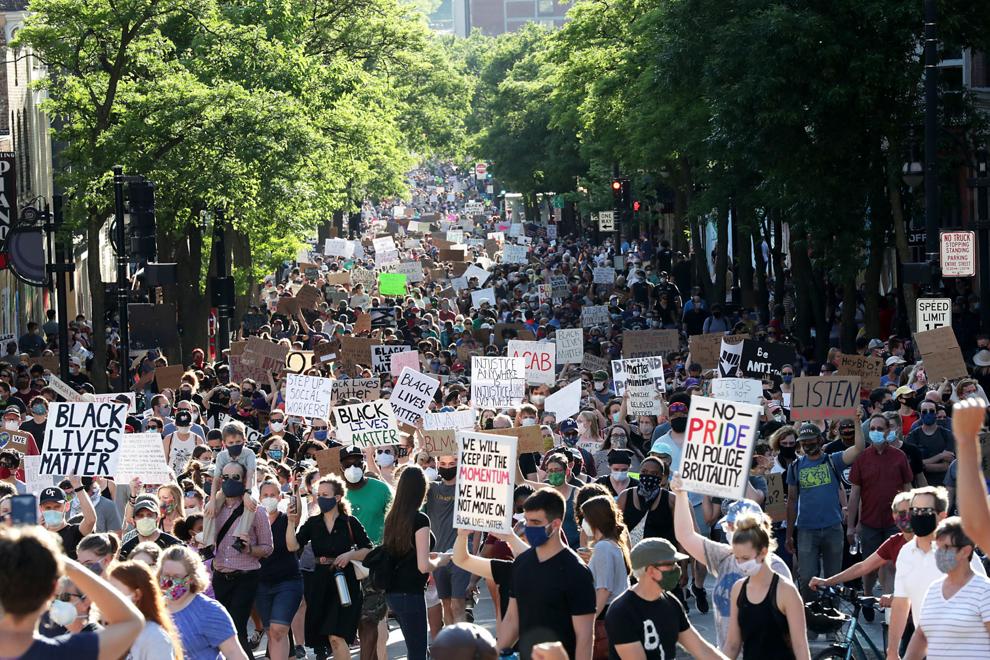 AACC Black Lives Matter Solidarity March, June 7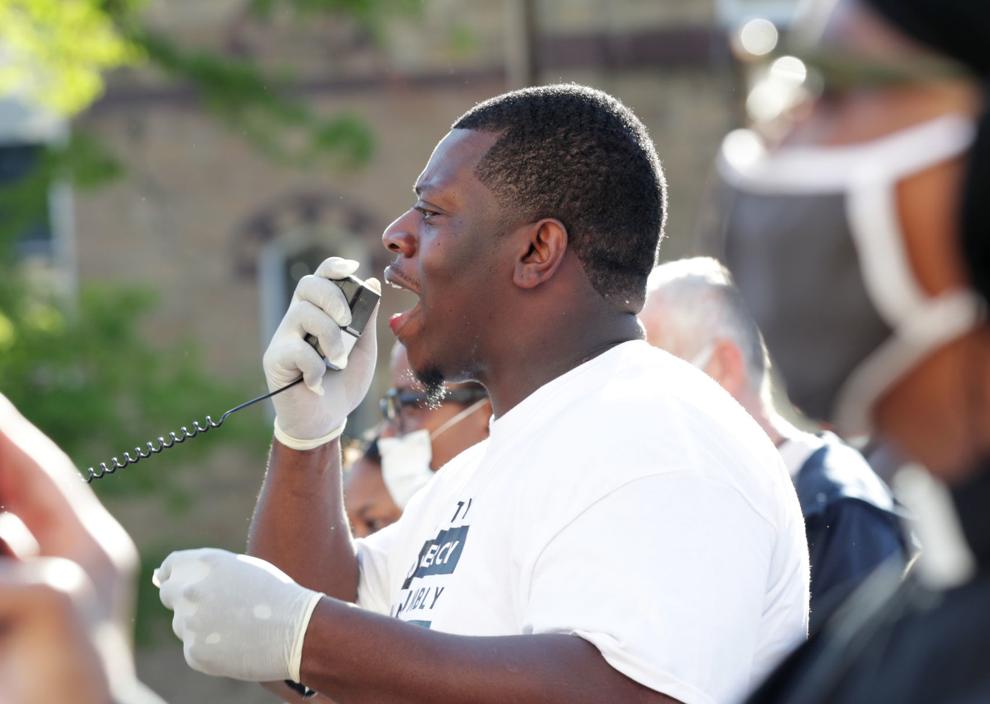 Taking a knee, June 8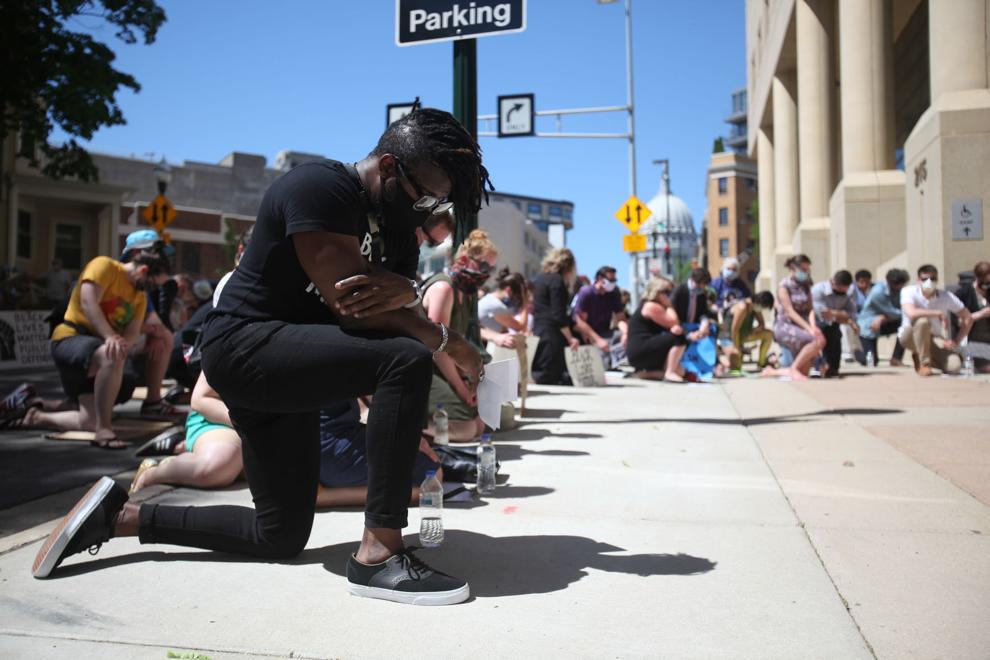 Defund police, June 8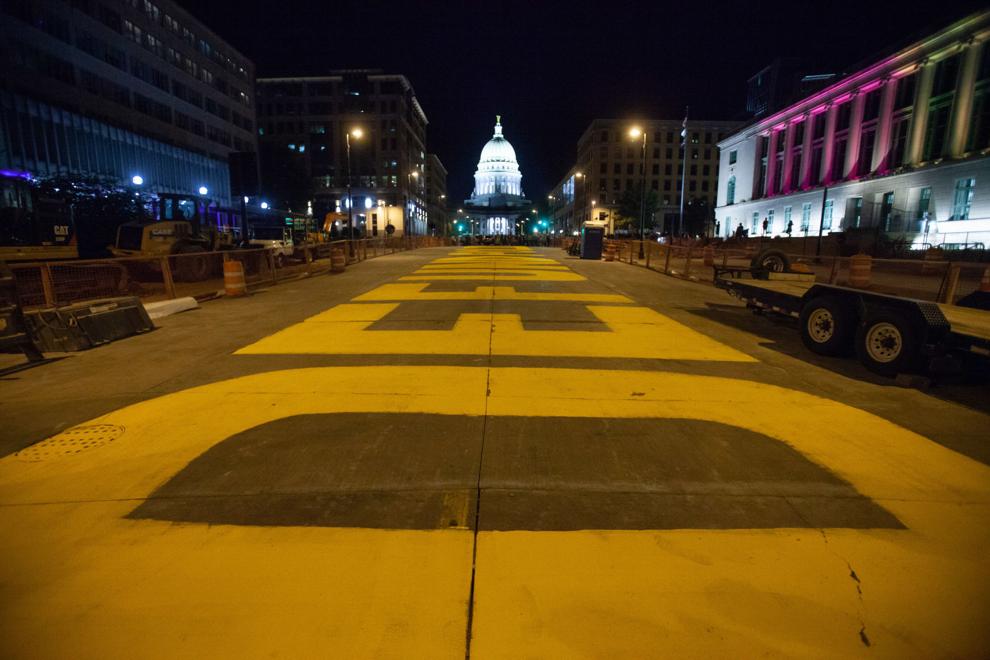 Youths fueling nighttime protests, June 8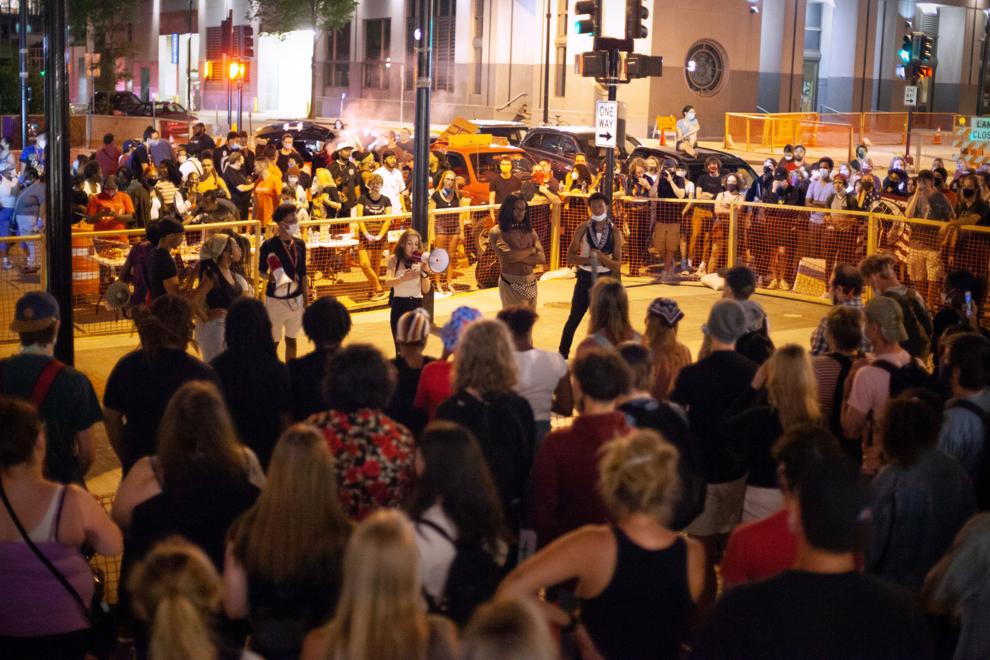 Closure note, June 16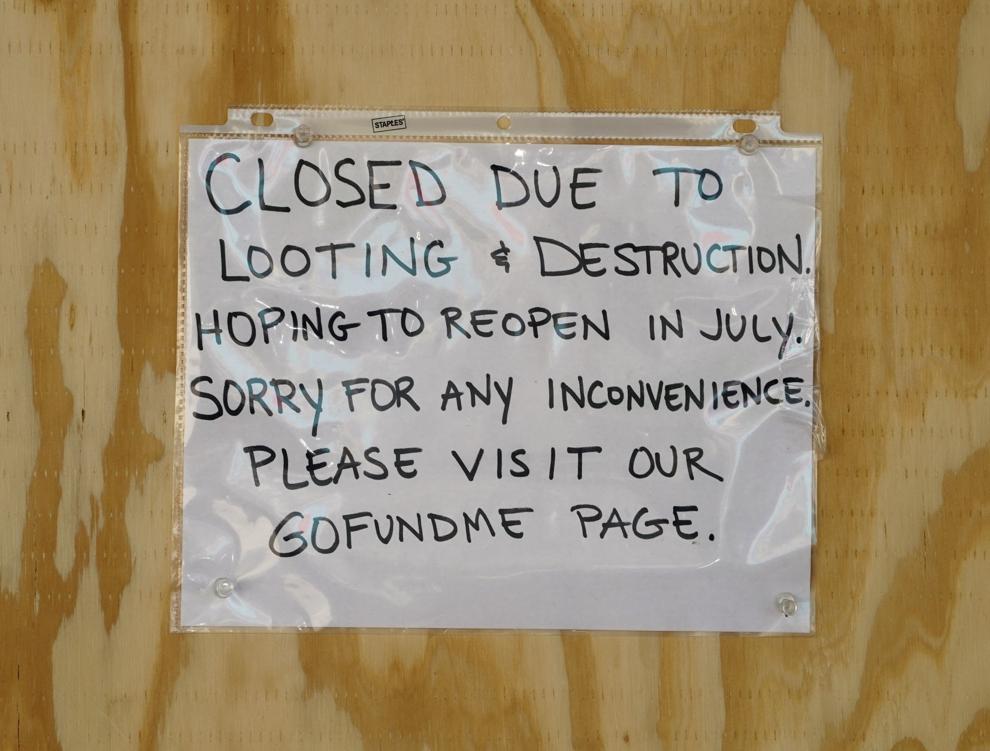 Blocking traffic, June 17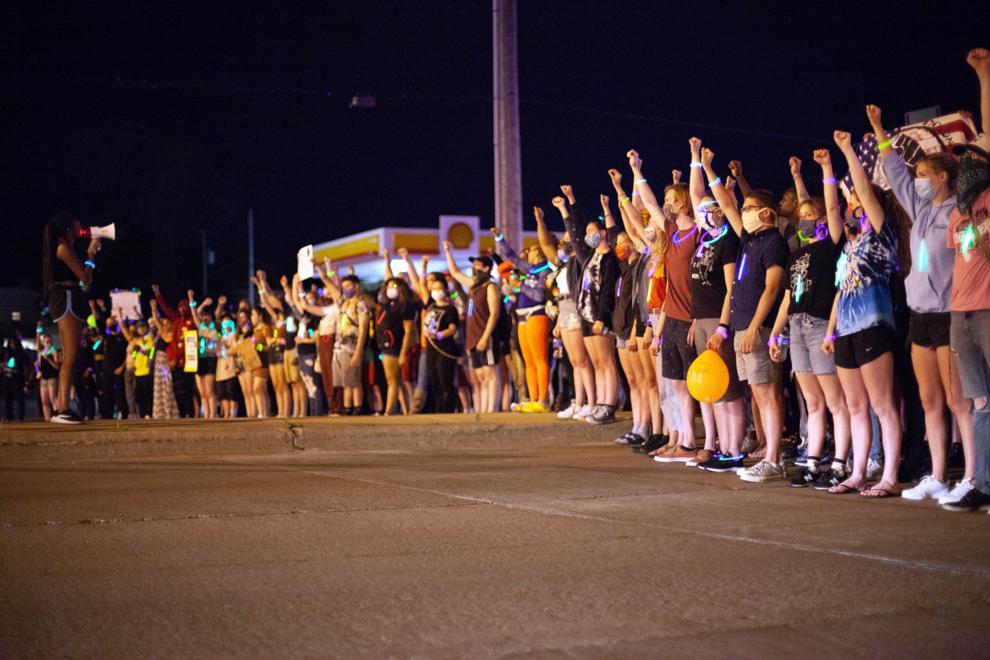 Glow in the dark march, June 17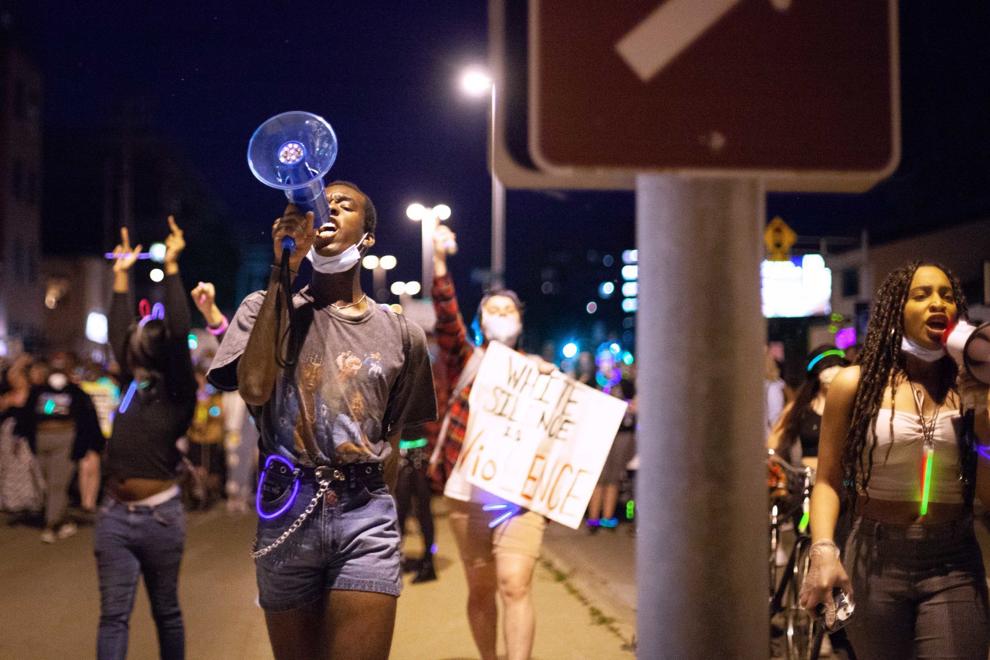 Juneteenth rally at Olin Park, June 19
Boarded-up State Street, June 22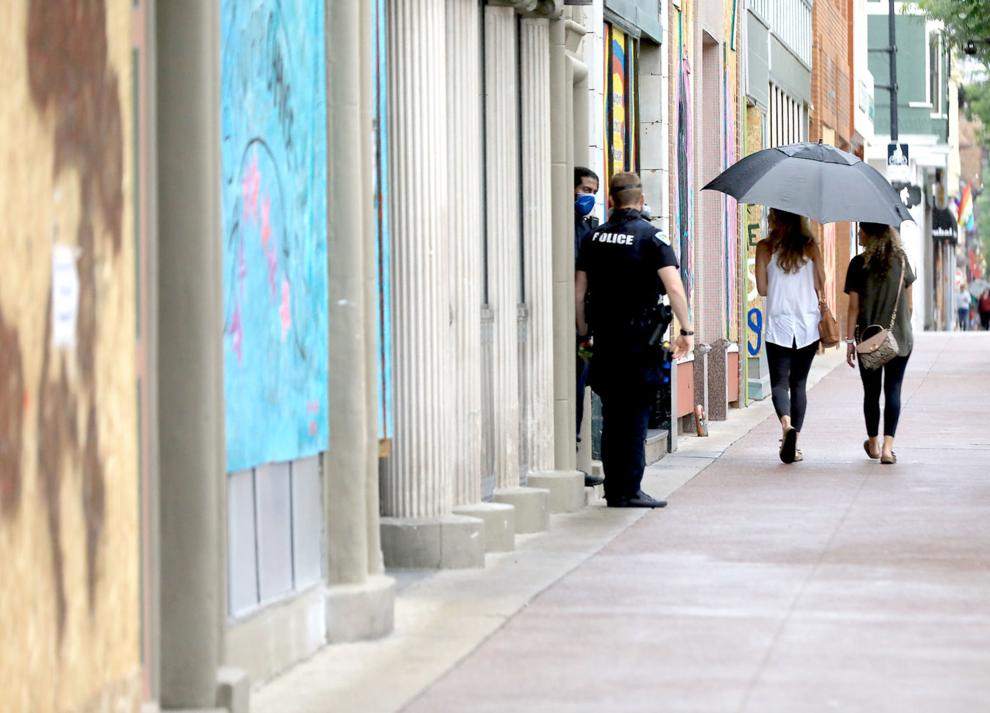 Confronting driver, June 23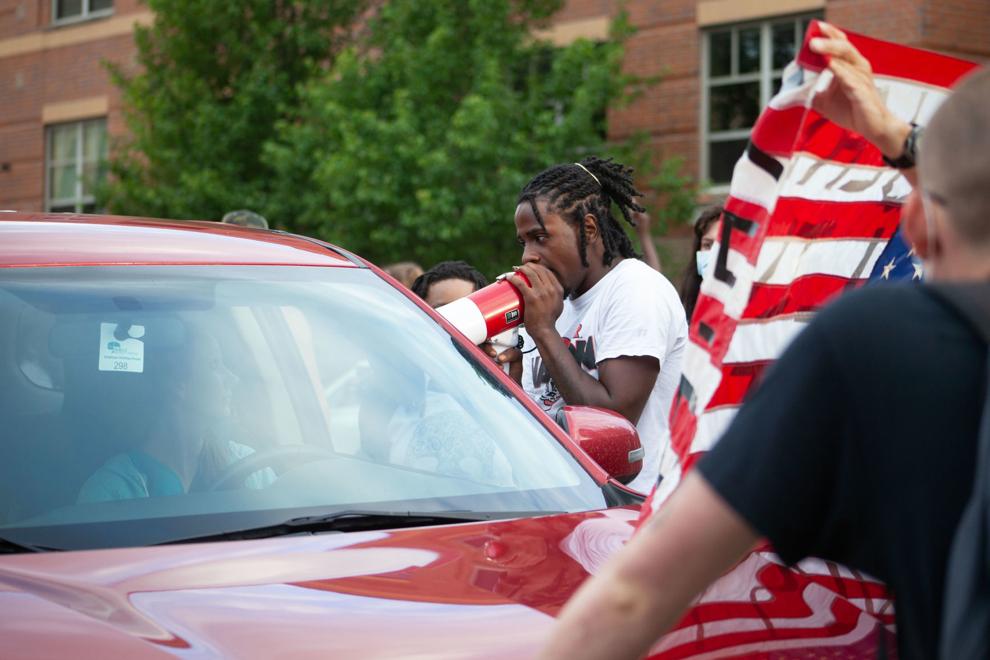 Madison protesters, June 23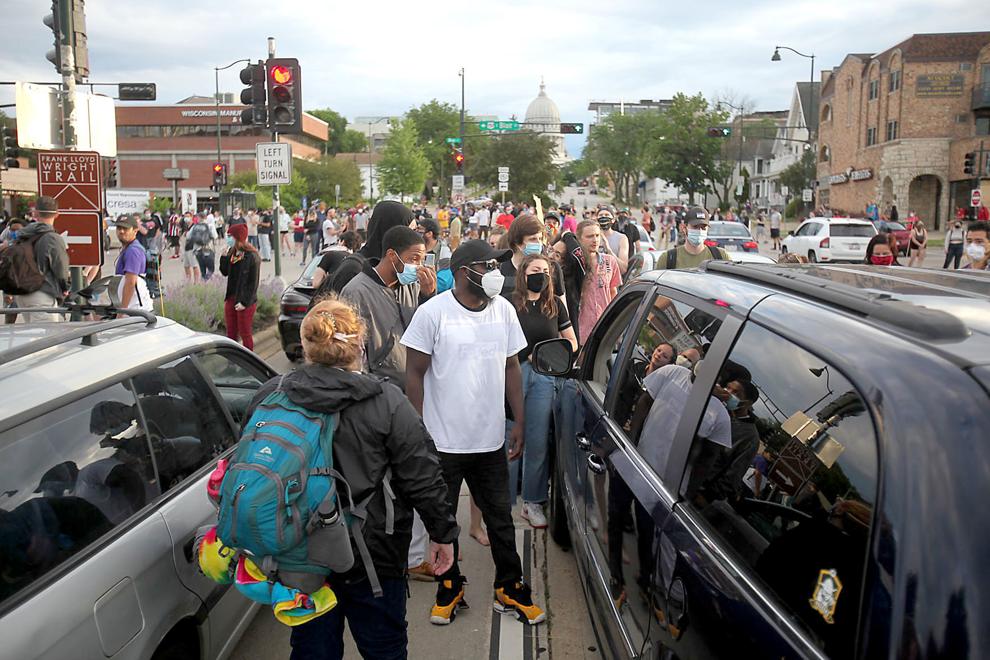 Protesters block intersection, June 23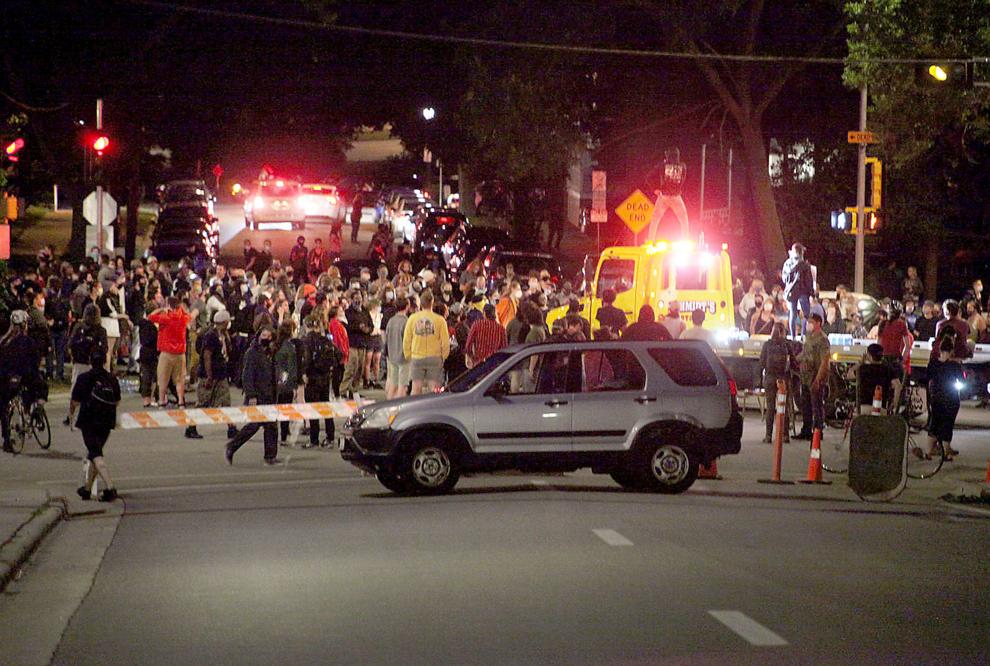 Heg statue toppled, June 23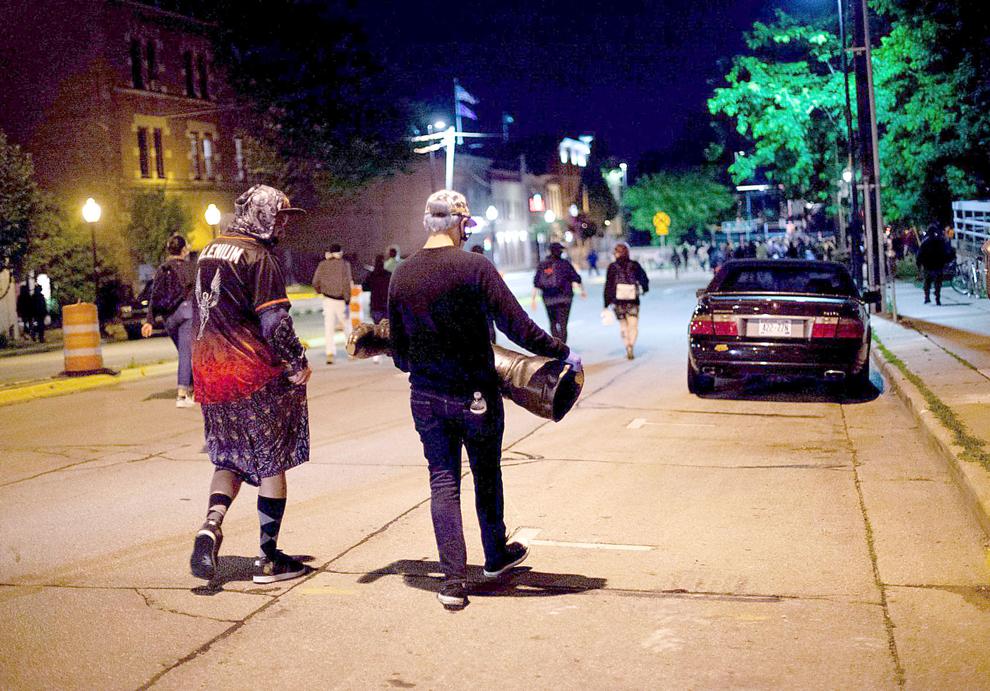 Forward statue topped, June 23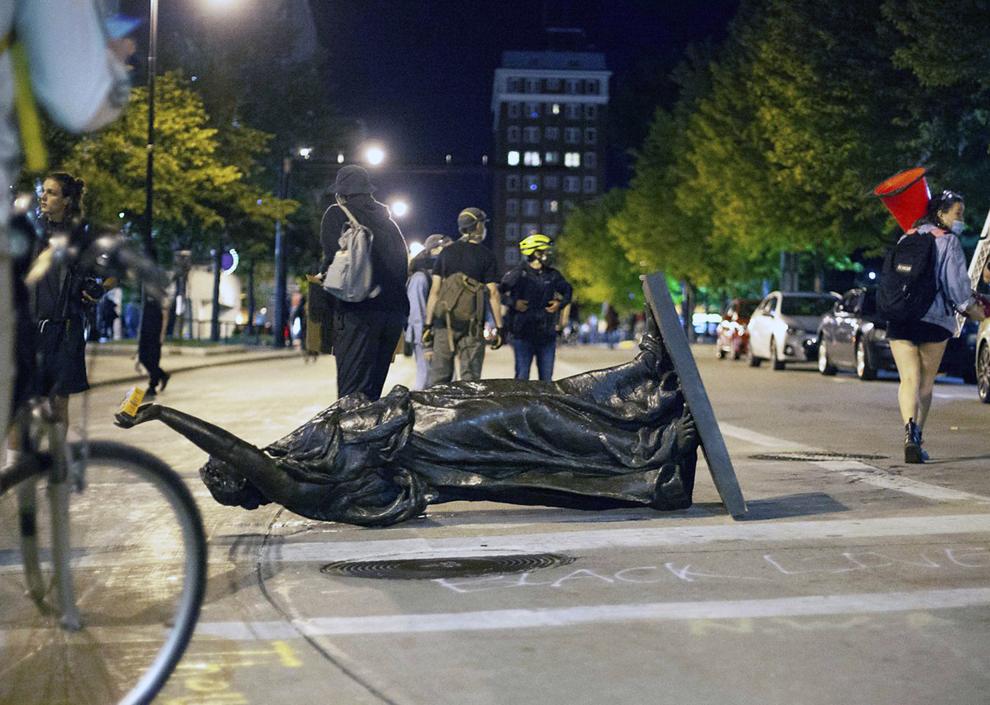 Empty statue pedestal, June 24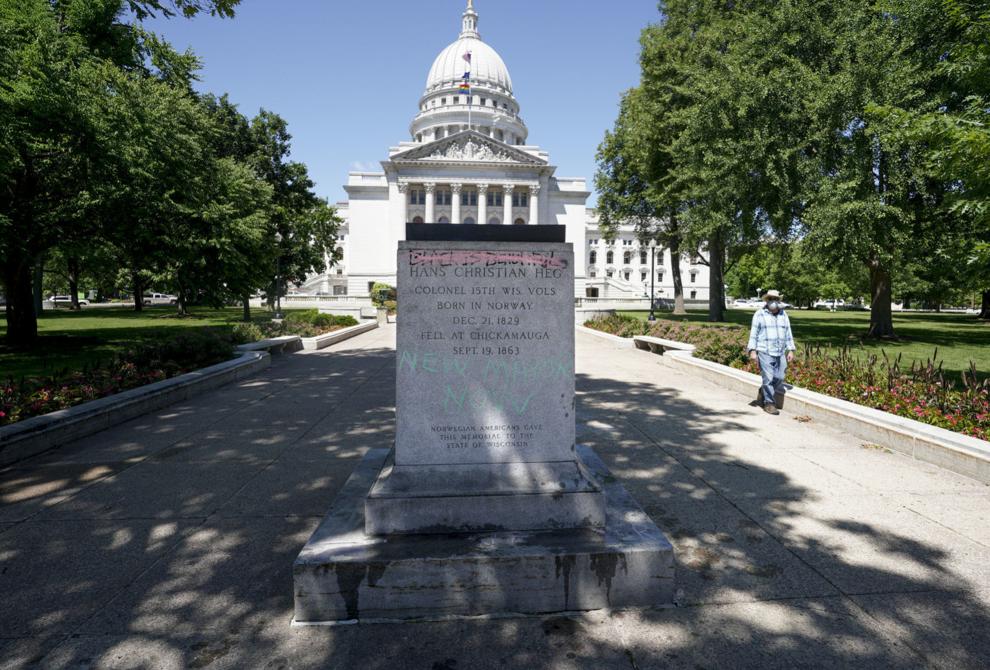 Protecting the Capitol, June 24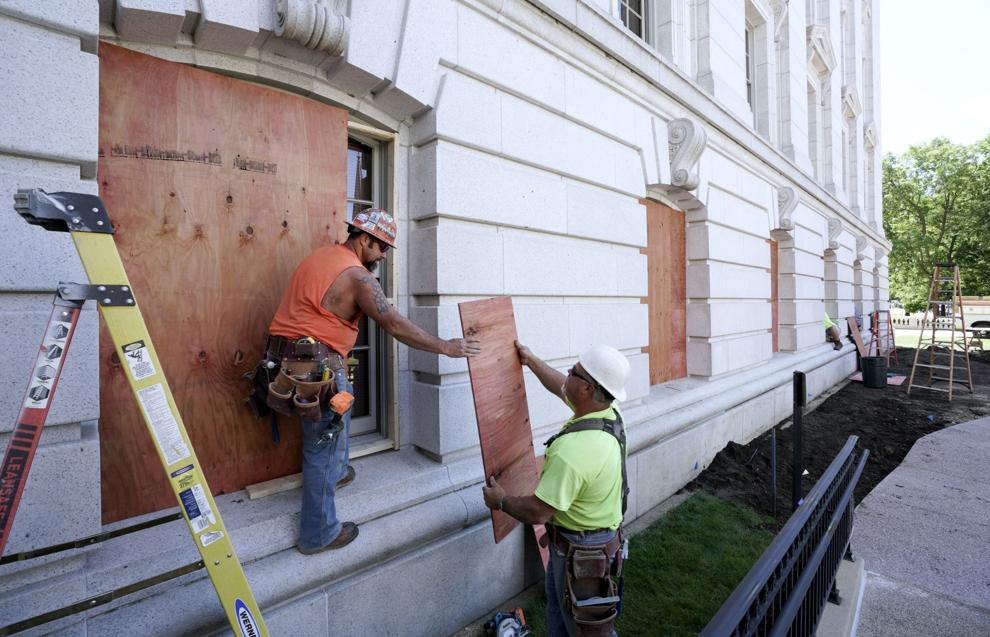 Police supporters get opposition, July 2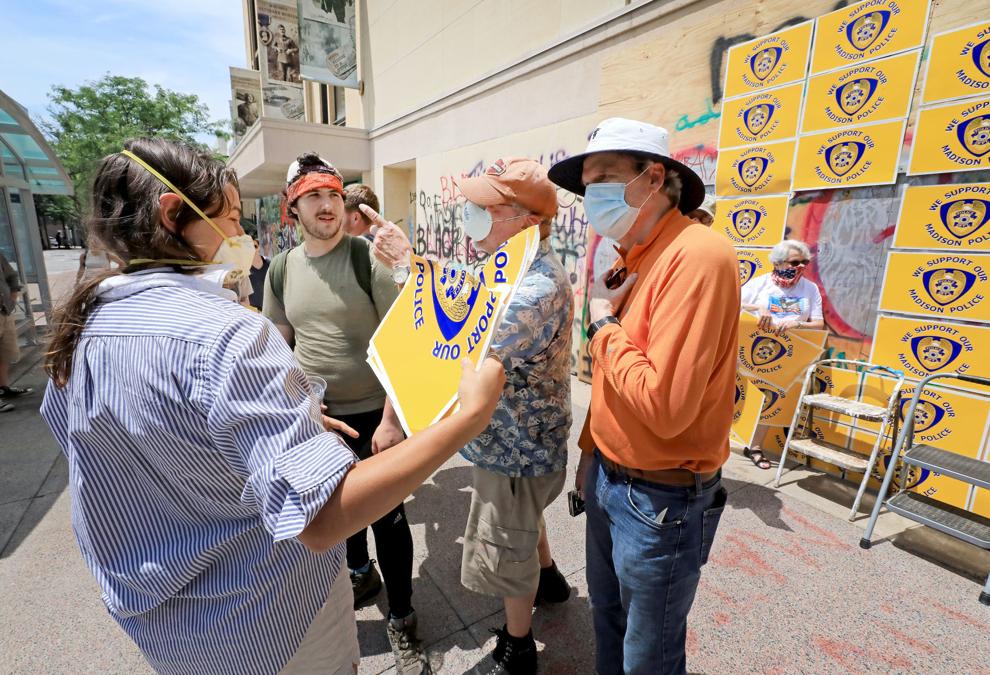 BLM demonstration, July 4