When the Sundance 608 Cinema opened at the Hilldale Shopping Center in 2007, it was heralded as the first of its kind in the country.
It included a coffee and snack bar with oversized leather chairs in a room surrounded by art, a second-floor bistro and cocktail lounge, rooftop bar and wireless internet at a time when smartphones were only in the hands of a relative few. The movies on its six screens were aimed at those who cherished independent films, not Hollywood blockbusters found at mainstream theaters.
And the founder, who missed the opener but showed up a few months later for a secret visit, couldn't have been happier.
"It's difficult to find the right balance of the vision of your soul and your heart and the values of a community, but I think we did that," Robert Redford told a group of about 30 dignitaries in May 2007. "Film experiences assault your senses. We were looking for something more relaxed, more respectful, more calm."
Now Madison's Sundance is part of one of the biggest movie theater companies in the world and has undergone another name change. AMC Theatres, which operates about 900 theaters and more than 10,000 screens around the globe, has announced that Sundance 608 is now AMC Dine-In Theatres – Movies with a Menu.
Carmike Cinemas purchased Sundance Cinemas for $36 million in 2015. A year later AMC purchased Carmike for a reported $1.2 billion. The purchase included 37 screens and five Sundance theaters, including the Madison location.
AMC said in March that it would rebrand all of its properties under one of three titles. About 400 theaters would become AMC Theatres – AMC Amazing and include recliner seating, MacGuffins bars and large-format auditoriums. Another 200 theaters would become AMC Classic Theatres – America's Hometown Theatres.
Sixty locations, including Madison, would become AMC Dine-In Theatres – Movies with a Menu. The theaters are equipped with full kitchens and MacGuffins full bars, full-service dining and delivery to seat or express-pick up of AMC's menu and beverage offerings.
"To ensure our guests are clear about the experience they should expect, we will be operating all of our theaters under the AMC brand," said Stephen Colanero, the company's chief marketing officer. "Within that brand, we are communicating three distinct experiences."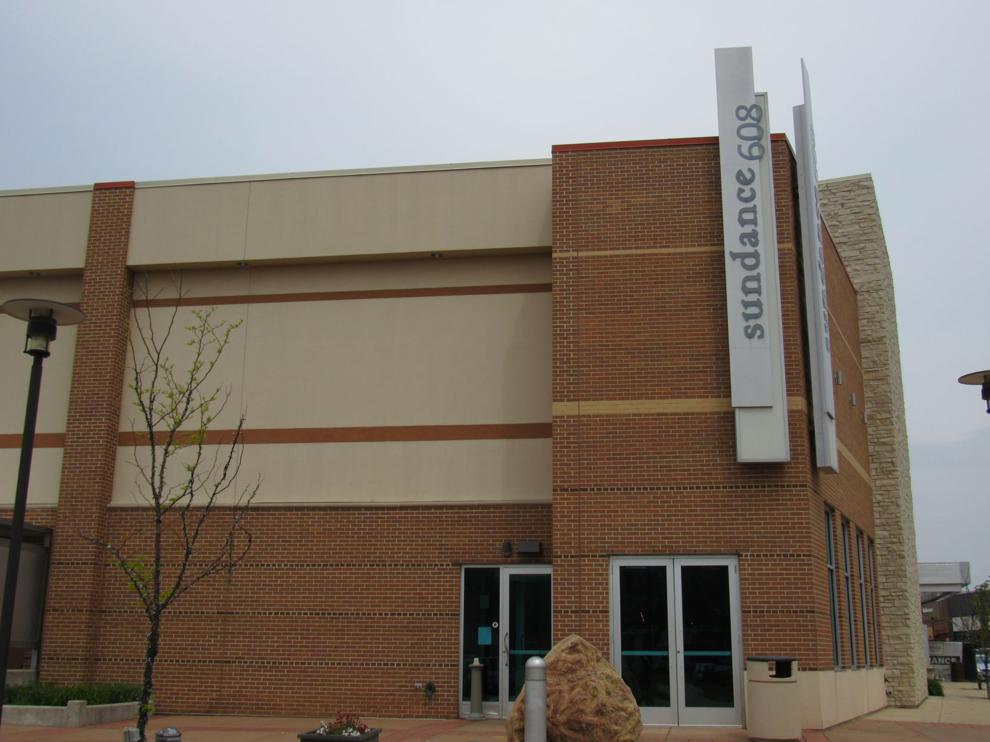 Every conversion includes AMC signage on the theater's exterior, a single website portal, app and social media accounts. AMC is also eliminating dine-in theater sub-brands Fork and Screen, Cinema Suites, and Red Kitchen. All theaters with kitchens are being branded AMC Dine-In, though the Madison location's kitchen was closed last week for remodeling, according to the company's website. Signage at the Madison cinema had not been changed as of midweek but AMC officials said the conversions should be completed by June. 
Titles playing at the theater this week included "Guardians of the Galaxy Vol. 2", "The Zookeeper's Wife" and "The Lost City of Z."
AMC had owned an 18-screen cinema on Highway PD in Fitchburg but last month sold the cinema to New Jersey-based New Vision Theatres. Under terms of an agreement with the U.S. Justice Department for AMC's purchase of Carmike, AMC was required to sell one of its two properties in the Madison area.
New Vision operates 17 cinemas in nine states. Fitchburg is its lone Wisconsin location.
Send retail-related tips and story ideas to badams@madison.com or call Barry Adams at 608-252-6148.