SUN PRAIRIE — Tommy Millner leads a company that sells bass baits, bullets and backpacks. Rolando Rodriguez heads up a cinema chain with reclining lounge chairs, fresh pizza and gelato stands.
But Millner, of Nebraska-based Cabela's, and Rodriguez, of Marcus Theatres in Milwaukee, are similar in that they both require high-traffic, easily accessible locations for their businesses to thrive.
So it was no surprise that when the two CEOs came here to open their newest properties on April 30 they would rave about the 110 acres that just a few years ago was primarily farmland but has been transformed into the Shoppes at Prairie Lakes.
"This was first, second, third, fourth and fifth place," Millner said when asked about other locations the company considered in the Madison area. "Anything else was not great. The development's very well thought out."
Ditto for Rodriguez, whose Palace Theatre also features a cocktail bar with a big-screen television and four auditoriums with food service directly to a moviegoers seat. The 12-screen cinema complex replaces the 16-screen Eastgate Cinema in Madison.
"When you look at this trade area, it's booming," Rodriguez said. "It's really starting to come alive."
Prairie Lakes, just north of Interstate 39-90-94 and along four-lane Highway 151, has grown into a major regional shopping and entertainment destination. There is still room for more additions to the development, including plans for a hotel. But Prairie Lakes is helping to influence other growth nearby and has drawn a good share of local tenants as well.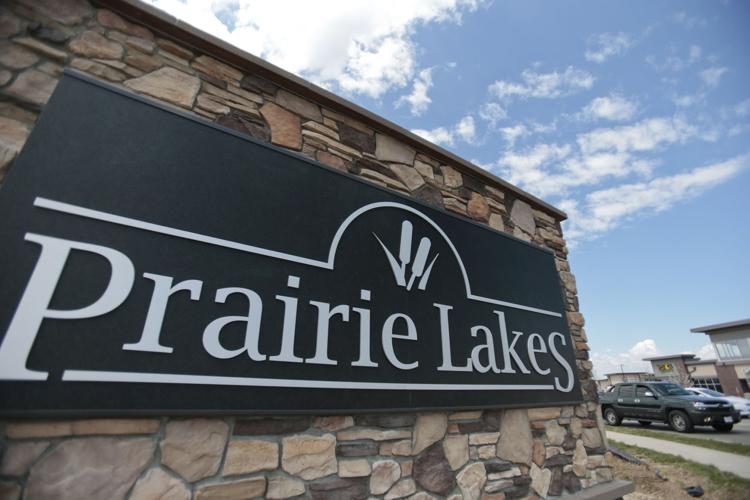 Just to the north of Prairie Lakes, the city of Sun Prairie is working on amending the land-use plan for a 220-acre section of the city bounded by Highway 151, Main Street and South Grand Avenue.
Original plans had called for more office space. The revised plan, scheduled to be discussed Tuesday before the City Council, has more of a focus on retail, including the potential for a Menard's. The plan also includes mixed-use housing, a possible school, parkland and better addresses wetlands. The plan could be approved later this month and would replace the land-use plan adopted in 2004, prior to the the recession.
"This plan is a little more realistic," said Scott Kugler, the city's planning director. "I think the success of Prairie Lakes is definitely having an impact."
Prairie Lakes started in 1999 when the land was purchased and, over time, $10 million was spent by developers Jerry Connery and partners Ron Fedler and his son Chad Fedler on roads and water and sewer lines. Building the infrastructure up front and conducting traffic studies removed hurdles for potential tenants, who were left primarily with just architectural approvals from the city.
Target was the first to open in 2009. Prairie Lakes began to take off in 2012 when Janesville-based Woodman's Market opened a 225,000-square-foot $20 million grocery store. Later that year, Costco opened a 152,000-square-foot store.
"If we hadn't closed on Target when we did we probably wouldn't have gotten them because the world changed," Connery, 63, said, referring to the recession. "The last three years is when things have really gotten going. We could go faster, but we really don't want it to because we're somewhat picky in what we're bringing in."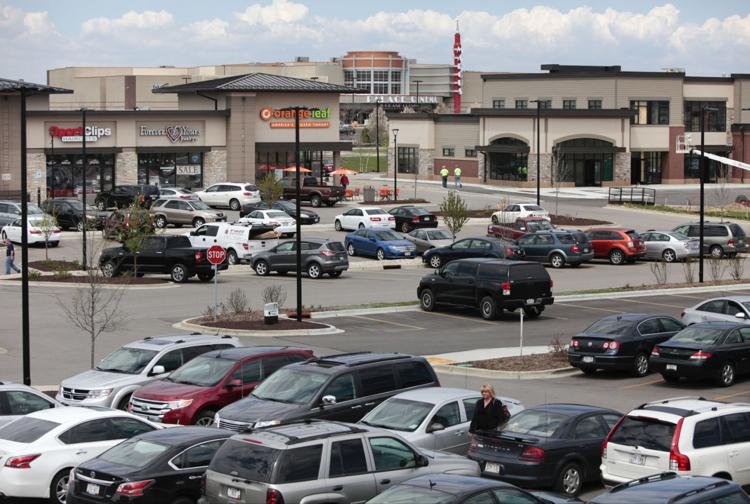 You have free articles remaining.
Register for more free articles
Stay logged in to skip the surveys
The additions of Woodman's and Costco helped open the retail and restaurant flood gates that ultimately pushed Marcus to break ground on their long-awaited theater complex and for Cabela's to open its fourth Wisconsin store, joining others in Prairie du Chien, Richfield northwest of Milwaukee and near Lambeau Field in Green Bay.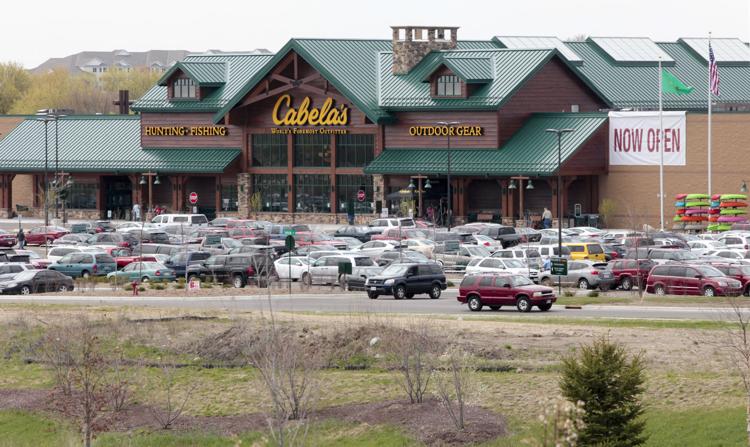 "The small-shop people will do better," Connery said when asked about the impacts of the big box retailers and the movie theater. "They're all anxious for this."
Those shops include Wright Vision Care, a Sun Prairie staple for 35 years with four doctors and an optical dispensary at 1455 W. Main St. A second location in Prairie Lakes includes an exam room but also features a high-end optical showroom with designer frames like Oliver Peoples, Sama and Maui Jim Sunglasses.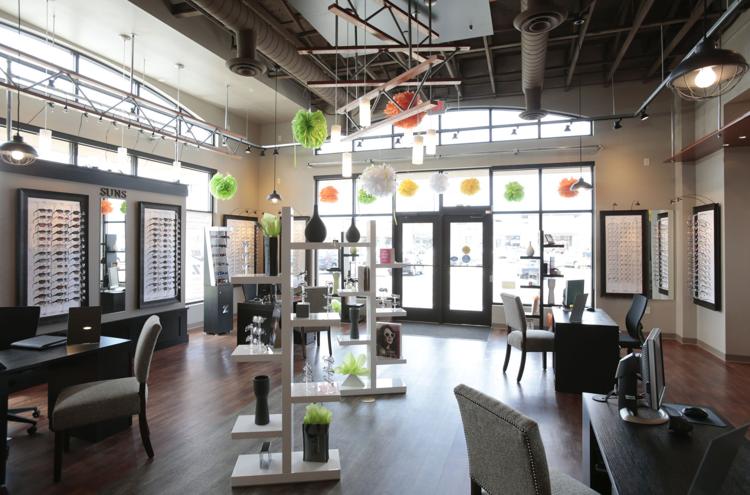 "Dr. (Richard) Wright wanted to do something different," said Dawn Stumbris, Wright's office manager. "He knew things were happening over here and wanted to do something more retail. In Sun Prairie, or even the east side of Madison, there's nothing like this."
Kelly Harnisch had her home decor store, Splurge, in downtown Cottage Grove for six years, but in October moved it to Prairie Lakes. Her space increased from 1,300 square feet to 2,100, and she pays more in rent. She's also seeing a significant amount of traffic in her store due to other offerings in the development and a larger population nearby.
"It was a no-brainer to come here," said Harnisch, who ran a floral shop on Madison's North Side for 23 years. "It's been a game-changer for us."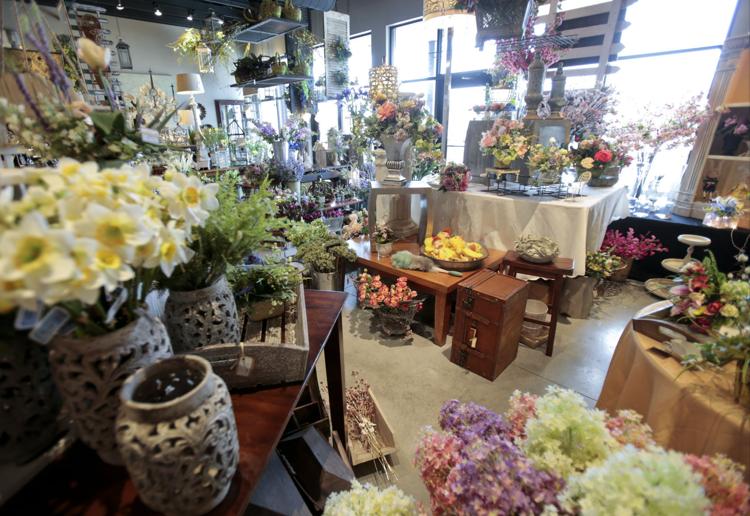 More than 50,000 vehicles a day pass by Prairie Lakes on Highway 151. The development is also a draw for customers from as far away as Fond du Lac and Janesville, who shop at the Costco or Cabela's. In many cases, that leads them to peruse other shops, grab a bite to eat at Monk's Bar & Grill or Pizza Ranch and then catch a movie at the Palace, which adds a new dynamic to the development.
"The demographic lines that it crosses is spectacular," Chad Fedler said of the Palace. "We had a vision. And the vision was to do a higher-end, nice quality project that blended well with our surroundings with an upscale feel that people can still afford to come to."
About 25 acres of land is yet to be developed. The plans include a 110-room hotel next to the Cabela's and a steakhouse that overlooks a pond. A Bank of Sun Prairie branch is under construction while a building with 13,000 square feet of ground-level retail space and 9,000 square feet of office space above is also being built.
Two more buildings of similar size are planned while three others ranging from 10,000 to 14,000 square feet have been completed and house multiple tenants.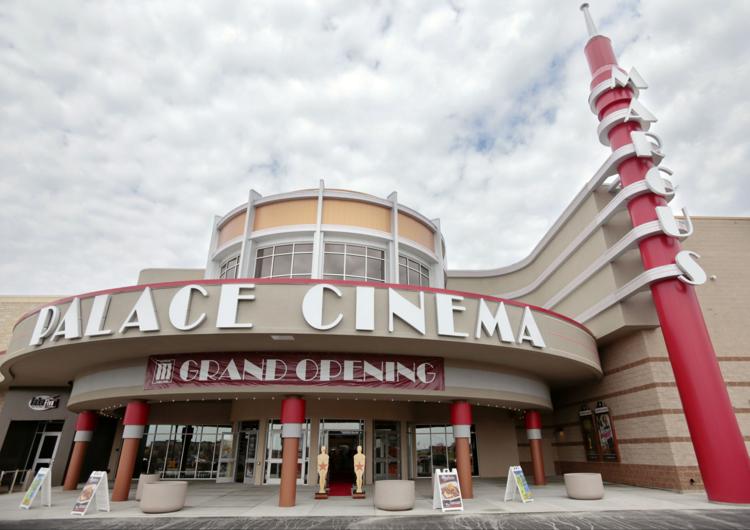 A courtyard with a waterfall and fire pit will be built this year and is designed to provide a common space for shoppers and to host events. But Fedler stressed that the development's location is one of the most key aspects to Prairie Lakes, which has more than a half million people within a 25-mile radius.
It's also just north of the 447-acre American Center business park, home to the headquarters for American Family Insurance and Alliant Energy. In August, UW Health will open a $220 million hospital in the American Center. The hospital will include 56 beds, an emergency room, clinic and a wellness center on 42 acres at 4602 Eastpark Blvd.
Prairie Lakes is also just a five-minute drive from East Towne Mall and the scores of retail and restaurant options that surround it. The Sun Prairie retail hub offers a viable option for many shoppers from throughout southern Wisconsin.
"It gives an alternative to the mall," Fedler said. "It's almost super regional. It isn't just east Madison and Sun Prairie."