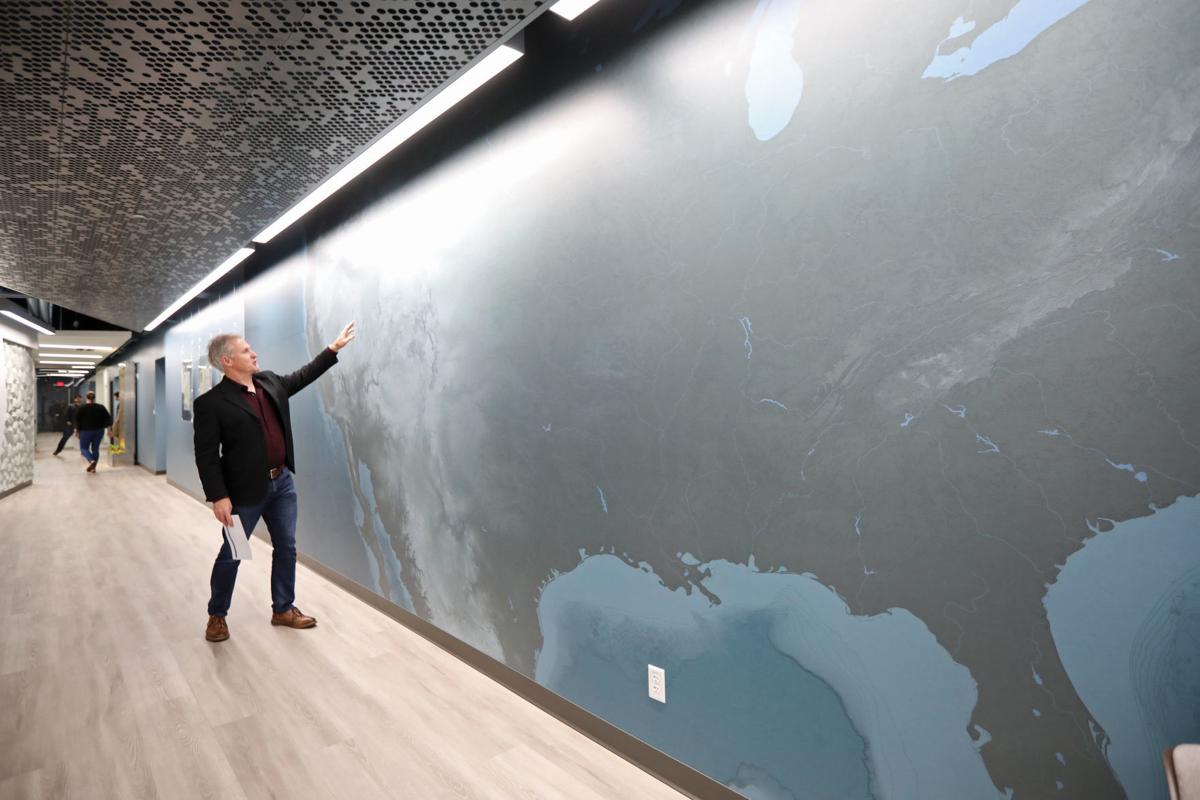 Sun Prairie's Continental Mapping Consultants is celebrating its 20th anniversary in a new headquarters — with room to grow.
The company uses on-the-ground surveying and aerial and satellite imaging to create three-dimensional, data-filled maps that can be used to identify terrain and infrastructure elements, such as roadways, utility lines or sign posts, in an area. It consults for government organizations, such as the Federal Emergency Management Agency (FEMA) and the U.S. Department of Defense, as well as utility companies and structural engineers.
"Our data feeds a huge variety of end users," chief revenue officer Paul Braun said.
Continental Mapping had long outgrown its downtown Sun Prairie location, 121 S. Bristol St., which it is now looking to sell, Braun said. Dane County-based workers were spread across three offices, which could make the company's team-oriented work difficult, he said.
"We needed and wanted to be in one place," Braun said. "We see that as a real benefit for staff (to be able) to do different things and learn new technologies."
In June, Continental Mapping moved into a renovated 25,000-square-foot office building at 100 QBE Way, Suite 1225, which is outfitted with large screens and projectors for the company's mapping work as well as multiple conference rooms. One of the main draws for the space, which Continental Mapping began renovating in spring 2018, is the room for continued growth, Braun said.
Rapid growth
Continental Mapping built and moved into its former headquarters on South Bristol Street more than 10 years ago. In that time, the company has grown from fewer than 30 employees to more than 150, Braun said. More than 100 of those employees are based in Sun Prairie.
Inc. Magazine named Continental Mapping one of the Inc. 5000 fastest-growing companies in the country for the second year running.
Although much of its work at the beginning involved creating two-dimensional maps, Braun said, Continental Mapping now primarily creates highly detailed digital maps, which can be used to direct autonomous vehicles or display route options for GPS services.
Continental Mapping sends some workers into the field to survey sites and areas on the ground, but other data is collected through airplanes, drones or satellites and analyzed back in the office, Braun said.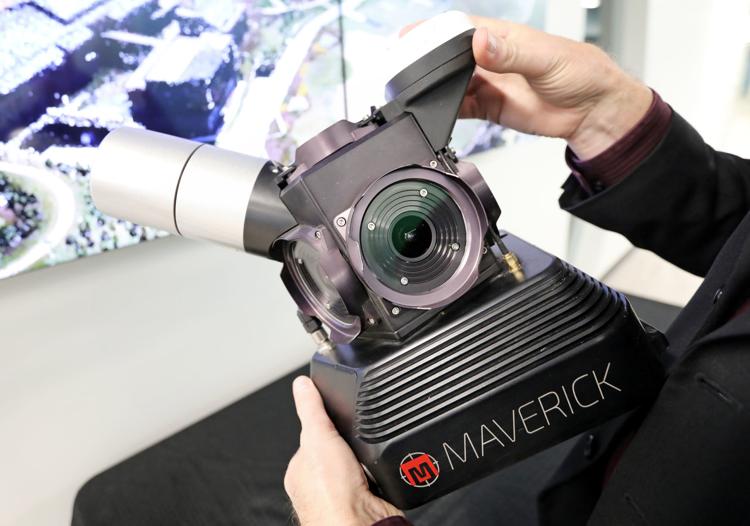 The company has created maps for sites in more than 180 countries, Braun said.
"It's not uncommon for people to spend all day thinking about someplace far away," he said.
Sun Prairie explosion
Last summer, Continental Mapping was one of the many businesses affected by the natural gas explosion on the northwest corner of the intersection of Main and Bristol streets that destroyed three buildings. The office building, which was within a block of the explosion site, was not significantly damaged but was closed for several days, Braun said.
Within a few days, workers were able to retrieve electronics and documents from the building, and no client deadlines were missed, Braun said.
A major gas leak led to the explosion after construction workers digging to place a fiber line punctured a gas main that hadn't been properly marked. As a company that regularly maps utility lines, Braun said he recognized the importance of that work first-hand.
"Everybody here saw it for real that something we do really matters," Braun said.
The business news you need
With a weekly newsletter looking back at local history.