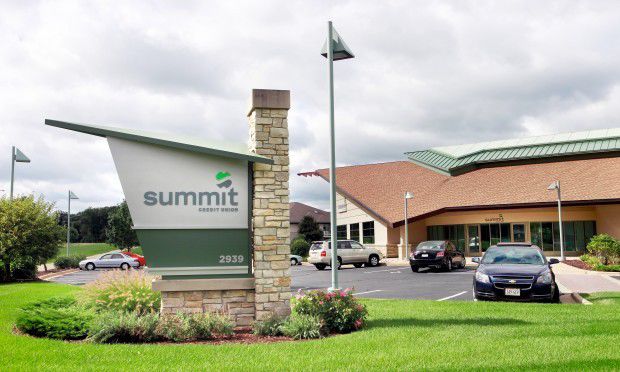 A headquarters in Downtown Madison is off the table for Summit Credit Union.
The company previously considered a spot in the Capitol East corridor, but the high cost of building Downtown will push the company out of the city's center and into the suburbs, said Kim Sponem, the company's president and CEO.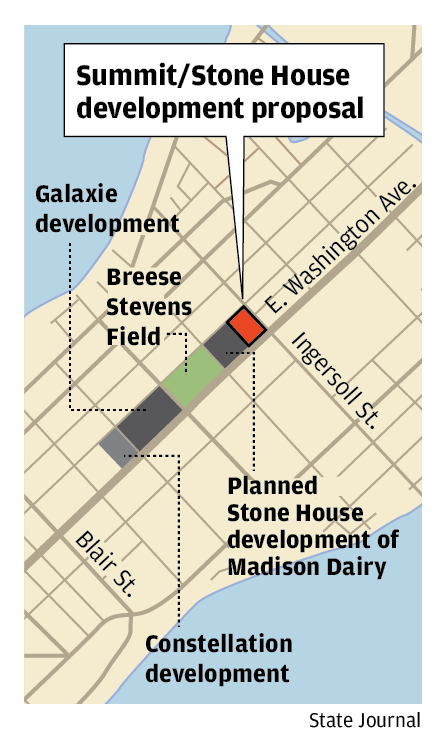 Sponem said conversations about moving to the 1000 block of East Washington Avenue were preliminary, and that Summit has been simultaneously looking at several locations as it searches for future headquarters.
The new space would bring together the company's administrative employees across the Madison area, including some in Waunakee and Sun Prairie. The building would also be used as a training center, Sponem said.
Sponem said with the rate the company has been growing, it'll likely be out of space at its current offices by 2020. Summit currently has about 478 employees.
Summit merged with Greater Milwaukee Credit Union in 2014 and Educational Employees Credit Union in 2015. Now, it's the second-largest credit union in the state, with $2.4 billion in assets.
The business doesn't have a set date for moving into new headquarters, Sponem said.
"When we find a space that will work for us, we will then put together the timeline," she said.
Had the company, currently at 4800 American Parkway in Madison, moved to the Near East Side location, it would have needed to construct a parking ramp since there aren't any others in the area, which would have been a large additional cost.
"We didn't want our staff driving around the neighborhood looking for parking," Sponem said.
The proposed plan on East Washington Avenue involved Summit and Stone House Development building a 10-story, 140,000-square-foot headquarters, townhouses and a 420-vehicle parking structure on the 1000 block, right next to an 11-story Stone House redevelopment planned for the west end of the same block.
Summit leaders looked into receiving tax incremental financing from the city for the project, but she said the company wouldn't have received as much funding as it would have liked due to the constraints with the way the city distributes TIF.
"I feel like the TIF calculations for the city of Madison are much more generous for those building residential apartments," she said.
Ald. Ledell Zellers, 2nd District, who represents parts of the Capitol East corridor, said community members showed a lot of enthusiasm over the possibility of Summit moving into the area, especially because of the additional jobs the company would bring.
Still, she said some residents were concerned with the large amount of parking needed and the high traffic the headquarters would create.
Zellers said she has no concerns about developers being able to fill the space. She said she'd ideally like to see an employer move into the area.
"I'm disappointed about Summit," she said. "But I'm hopeful we can get something in there."