Classrooms for many students will look a lot different this school year. For many, the classroom will be a spot in their home with a decent internet connection or a spare room in grandma's house. For others, it will be their summer camp.
Several organizations that run summer camps in Madison and Dane County are modifying their programs to run into the beginning of the school year to meet the needs of families in which parents aren't able to stay home and watch over their children as schools start up online.
"We recognize that not all families have the ability for a parent to stay home," said Mark Westover, CEO of the YMCA of Dane County. "We're there to help and guide (the students) along."
In most of these programs — run through nonprofits, private child care centers and the Madison School District — children who are too young to stay home alone can be dropped off for a full work day. The kids, of various grades and ages, will be gathered into groups of 12 or 15 with an adult or two to guide them through scheduled learning time, recess, lunch and after-school programming.
During the designated learning times, kids will log onto their laptops at socially distanced desks, plug in their headphones and watch lessons recorded or streamed by their teachers.
Managing these schedules, particularly with different lessons being taught to each child, will be difficult, said Hope Ballentine, executive director of The Learning Gardens. The day care center set up a classroom with 15 spaces for school-age children, which is mostly full with siblings of younger children currently enrolled at The Learning Gardens, she said.
"This is new to everybody," Ballentine said. "The best we can do is to take it day by day and provide the most loving, caring environment that we can and hopefully help parents be at ease."
Programs can range from about $150 per child per week to upwards of $300 per week. For families needing financial assistance, the state's Wisconsin Shares program and two funding programs run through the city of Madison can help offset costs.
Creating programs
Programs at Madison School District buildings, which include some run by The Y and some by Madison School & Community Recreation, make up a huge portion of the available openings for Madison children in need of day care. About 1,800 spaces are open across the city, predominantly made available for children from lower-income families who may not be able to afford other programs.
"We successfully operated a similar child care program, MSCR Cares Camp, this summer which gave us the opportunity to fine tune the program model and enhanced health and safety protocols due to Covid-19," operations manager Mary Roth said.
Theresa Wideman, who co-owns Black Belt America with her husband, Don, said the company decided to create its program to help parents whose kids already attend Black Belt America as an after school program or who have come to its summer camps, which have been running for about 13 years.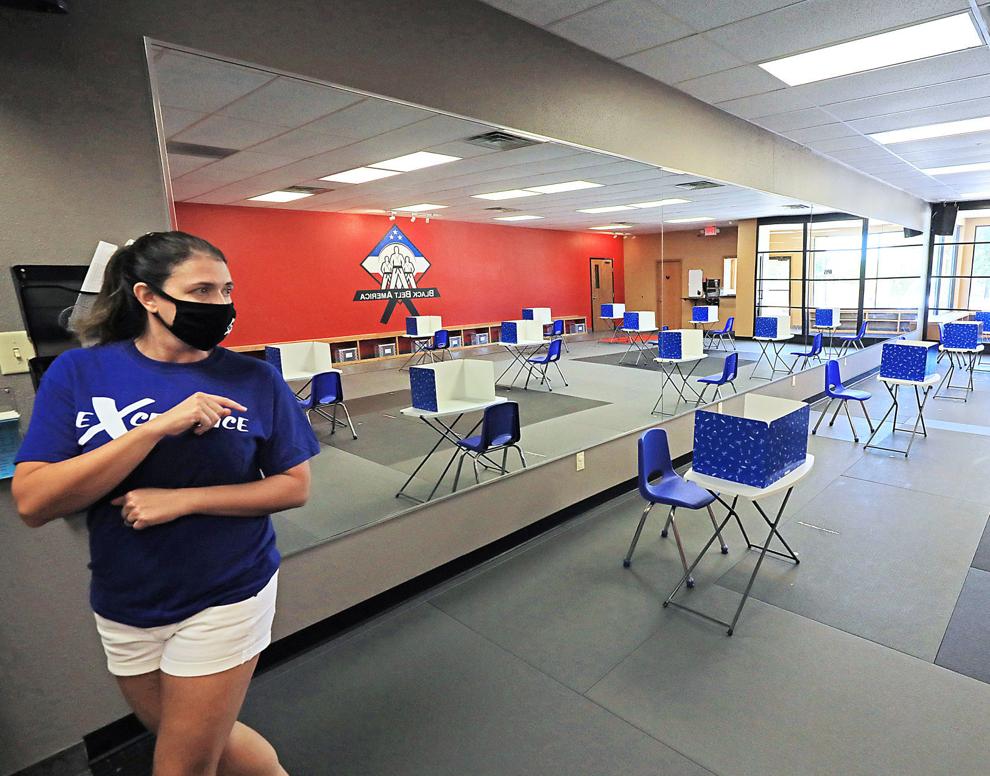 "We've got a lot of experience doing full-day programming, so we've simply adjusted our template for our summer camp experience to make space for the kids to do their virtual learning," Wideman said.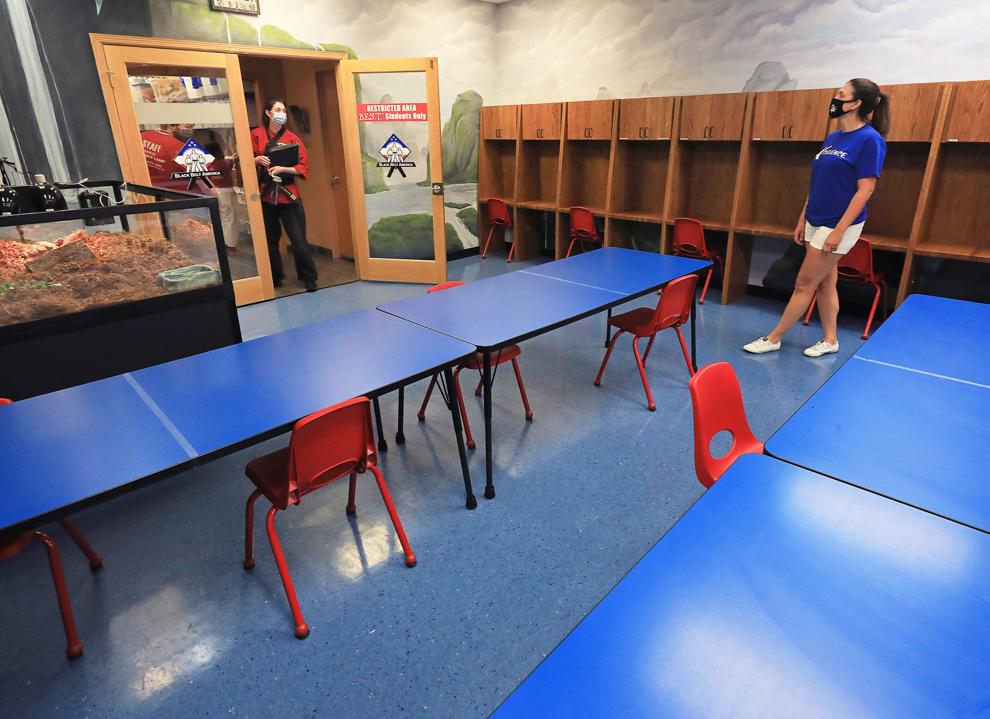 Black Belt America set up new guidelines and policies for its summer camp this year to limit the spread of the coronavirus, including social distancing measures, requiring masks and setting new cleaning protocols. Those changes will remain in place as students start coming for school.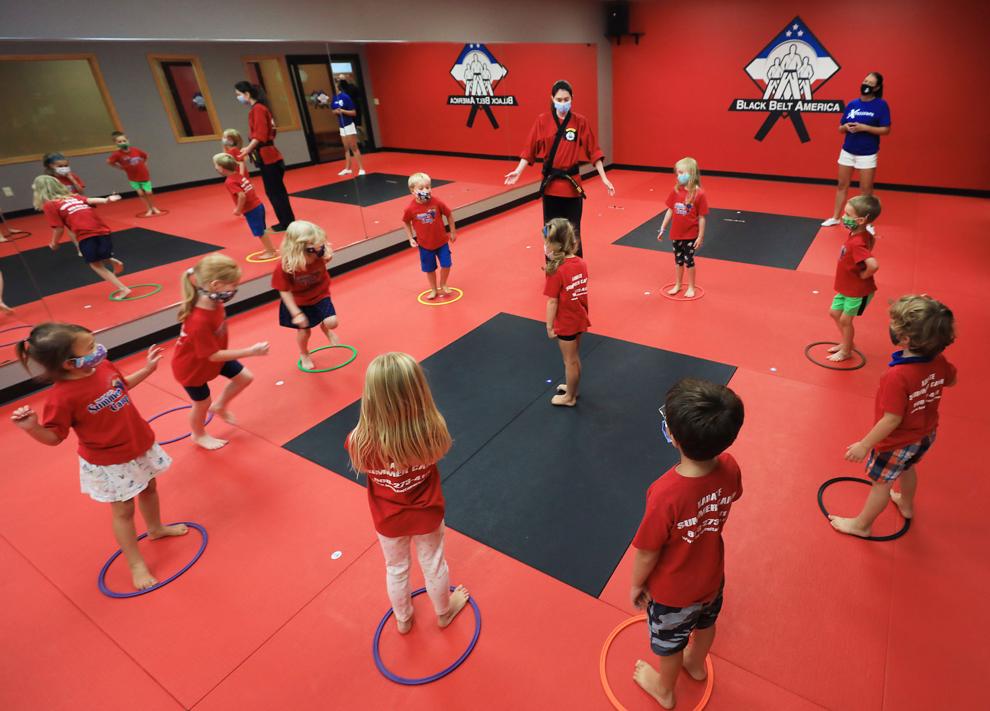 Creating programs for school-age children has an added benefit to some child care or activity centers that were hit financially by the COVID-19 pandemic, said Coral Manning, Madison's early care and education manager.
"They were seeing huge revenue losses each month because the enrollments were down so low," Manning said. "Many of them got creative and were able to open up classrooms that were not being used."
Staffing qualifications vary by locations, but many of the staff watching over the kids are the same staff who work at the summer camp programs for each organization. Even while extending those positions into the school year, it has been difficult for some programs to meet staffing needs.
At the Y, two staff members are assigned to each group of about 15 kids. Westover said it currently has enough space to increase its capacity of about 330 children per week — who are spread across several sites in Dane County — but the Y would need to find more staff if more children need care.
"We will try to increase capacity as there is need. The one bottleneck is staffing," Westover said. "We can't just hire people off the street."
Supply and demand
More families are seeking child care referrals through Community Coordinated Child Care, or 4-C, said executive director Jody Bartnick, particularly families in which parents have to work outside the home. To meet this growing demand for care for school-age children, 4-C has partnered with more organizations that can accept children during the work day.
"I think we have found a pretty good balance in helping families find care," Bartnick said, adding that there are still many families who are keeping their kids at home or grouping together with families and neighbors to care for kids who are learning virtually.
A survey of parents in the Madison School District, which enrolls about 27,000 students, showed a need for thousands of child care openings, but Manning said that not all of the 1,800 child care openings within school district buildings have been filled, let alone other child care programs available outside the schools.
"It's been a little bit of a guessing game to figure out how many slots are going to be needed," Manning said. "At this point we feel like the demand and supply are pretty well matched."
"This is new to everybody. The best we can do is to take it day by day and provide the most loving, caring environment that we can and hopefully help parents be at ease." Hope Ballentine, executive director of The Learning Gardens
"This is new to everybody. The best we can do is to take it day by day and provide the most loving, caring environment that we can and hopefully help parents be at ease."

Hope Ballentine, executive director of The Learning Gardens