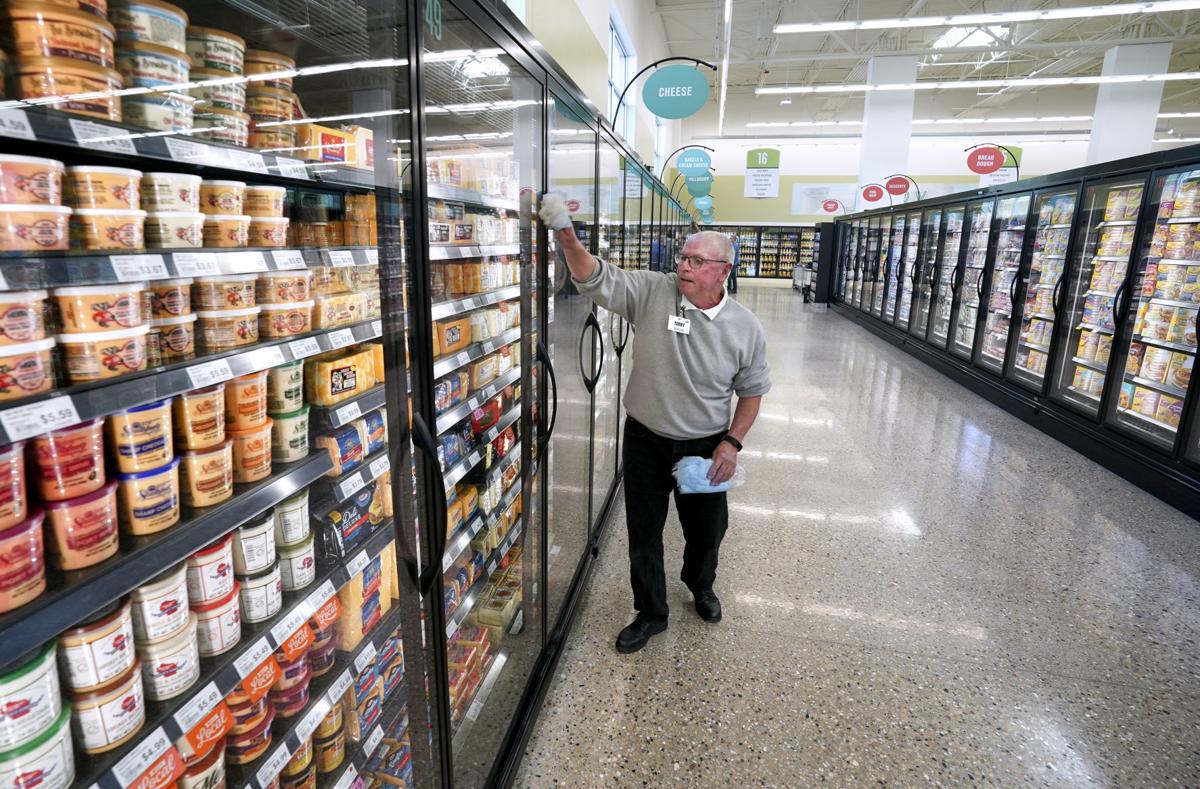 VERONA — Miller & Sons Supermarket has anchored this city's downtown since 1902.
As the only full-service grocery store in the community, this is where generations have come to stock up. But it's also where dozens of high school students each year find their first job and where donations are made to the local food pantry.
The entrance to the store's parking lot on South Main Street was filled Wednesday with sandwich-board signs that tout the Tuesday Verona Farmers' Market, Thursday night's beef tip dinner at the American Legion and this weekend's performance of "Young Frankenstein" by the Verona Area Community Theater.
If there's a funeral in town, there's a good chance that owner Carl Miller has donated the ham and buns for the post-service meal.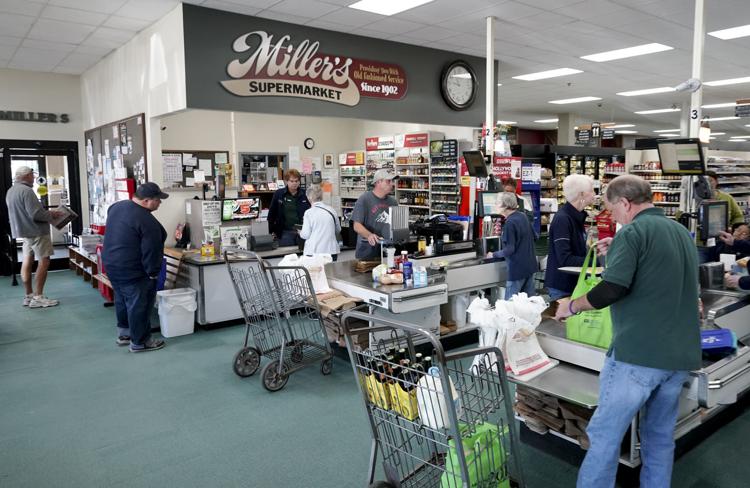 With 177 employees, Miller's is no doubt a pillar of the community, but its business model is about to undergo a major test when Festival Foods on Friday opens a 67,119-square-foot store next door to Blain's Farm & Fleet on the city's east side.
The Festival, with 230 employees, includes a sprawling delicatessen with 526 feet of coolers, hot bars and cold bars. There's a supervised play area for children while parents shop, a cafe, a full-service bakery where 70 percent of the items are made from scratch, and 192 doors of frozen foods and dairy products, giving Verona shoppers another significant choice in how to spend their grocery dollars without leaving the city limits.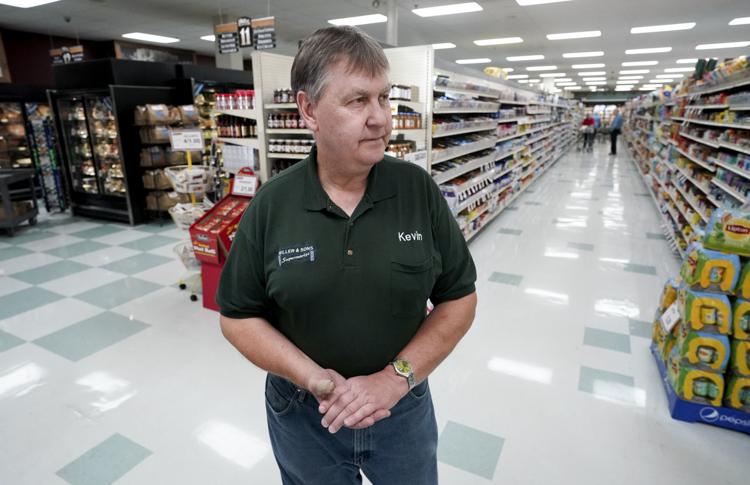 "They're going to do their thing and we're going to do our thing and hopefully it works for both of us," said Kevin Steiner, who has worked at Miller's for 36 years and is now the store's manager. "We know all of our customers and we talk (to) them on a name-to-name basis. I don't think (Festival is) going to affect us a great deal."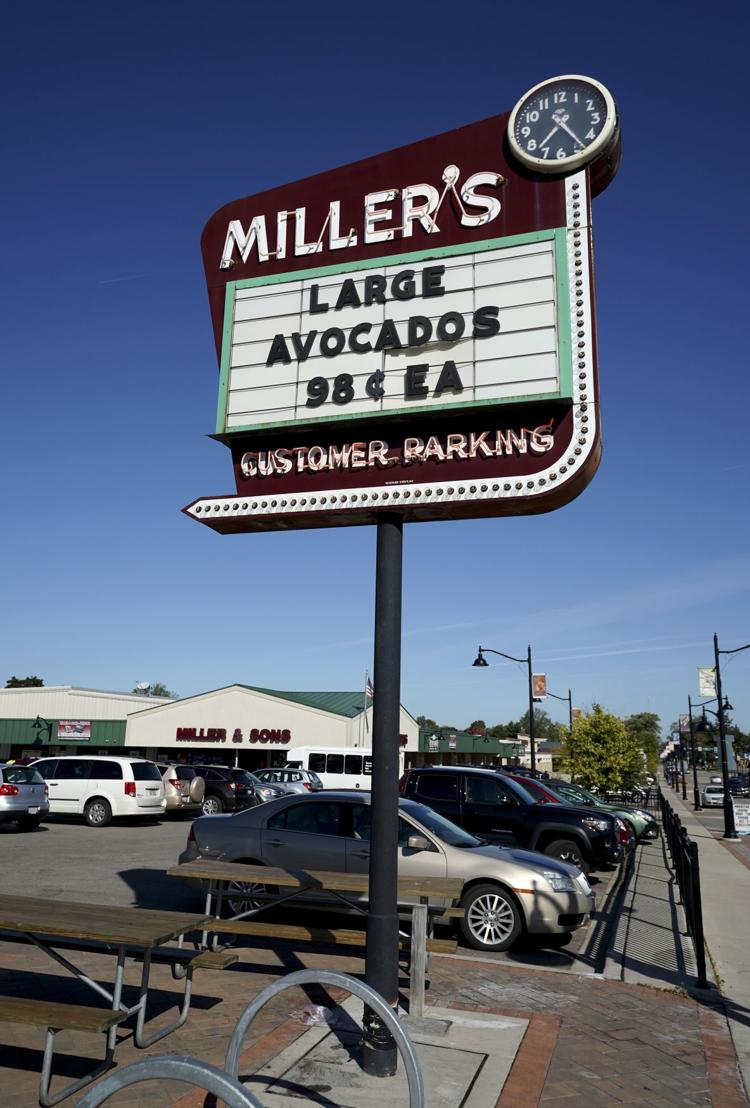 Competition comes to the suburbs
The Madison area has long been known for its competitive grocery market with players such as Woodman's Market, Pick 'n Save, Metcalfe's Market, Hy-Vee, Willy Street Co-op, Walmart, Target and Aldi. Until recently, that battle has largely been waged in the city of Madison but is now creeping into the suburbs. Sun Prairie, a city of more than 33,000 people, is now home to a Woodman's, two Pick 'n Saves, a Costco, Walmart, Target and Aldi, while Fitchburg has a Hy-Vee, Pick 'n Save, Target and Aldi.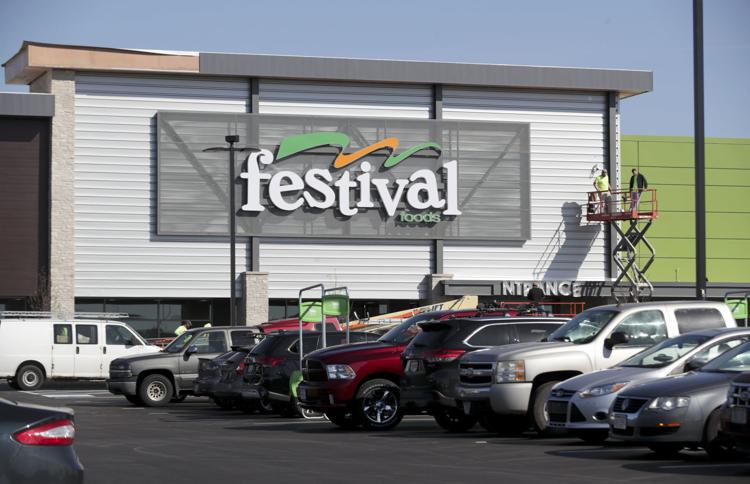 But now Dane County communities smaller in both size and wealth are catching the eye of grocery chains.
Iowa-based Hy-Vee entered the Madison market in 2009 with a store on East Washington Avenue and later added stores at the Westgate Shopping Center and along McKee Road in Fitchburg. Earlier this year it received approval for a new concept Hy-Vee Health Market in Sun Prairie. The 19,650-square-foot facility would include a grocery store with fresh produce and meats, natural and organic items, plus a health clinic, pharmacy and a fitness studio.
Waunakee gets attention
But Waunakee is its next target. The company is expected to break ground next spring on a $10 million supermarket across from Waunakee High School at the corner of Woodland Drive and Highway Q.
Meanwhile, Festival Foods is also studying Waunakee and other suburban communities, including Middleton. The company had originally sought to build a store across from the proposed Hy-Vee in Waunakee but that land is now being eyed for housing. Festival officials are now looking elsewhere in the community.
It has not made an offer to purchase the locally owned Wipperfurth Piggly Wiggly, said Brian Bauman, a senior vice president and general counsel for Festival.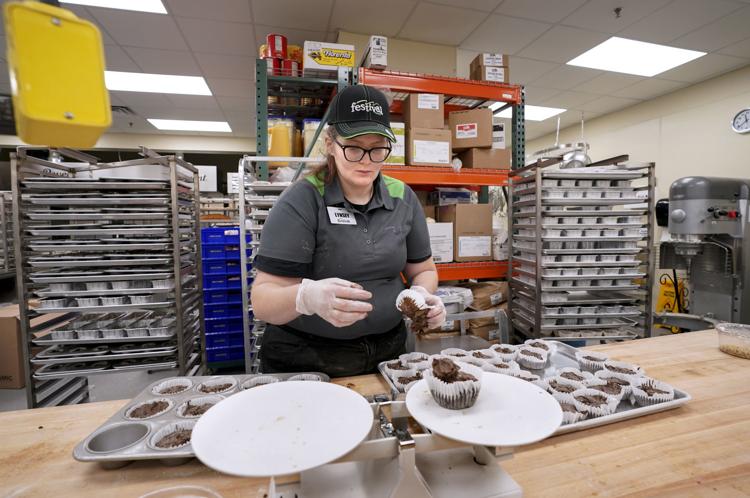 "We've expanded our search and are looking at two or three other sites in that area," said Bauman, who thinks Dane County could support six to seven stores. "It hasn't gone as quickly as we would have liked, but we remain fully committed to the Waunakee market. It's our kind of market and our kind of community."
Wipperfurth's has been the lone grocery store in the village for years. Van Miller Foods had been in the community for over 90 years and was purchased by the owners of Metcalfe's Market in 2001. However, the 36,000-square-foot store closed in 2004 leaving Wipperfurth's as the only full-service option for Waunakee shoppers.
At that time, Waunakee was at about 10,000 people but is now approaching 14,000. Jeff Wipperfurth, manager of the Piggly Wiggly that has been owned by his family for over 30 years, said that when Hy-Vee opens its doors his store will likely have to make some changes. Because of the growth, Wipperfurth isn't shocked that other grocers are considering the village.
"I imagine we'll have to make adjustments to our volume and how we order our product," Wipperfurth said. "I'm sure we'll take a slight hit when they come in. It's all about adjustments but I'm sure we'll do OK."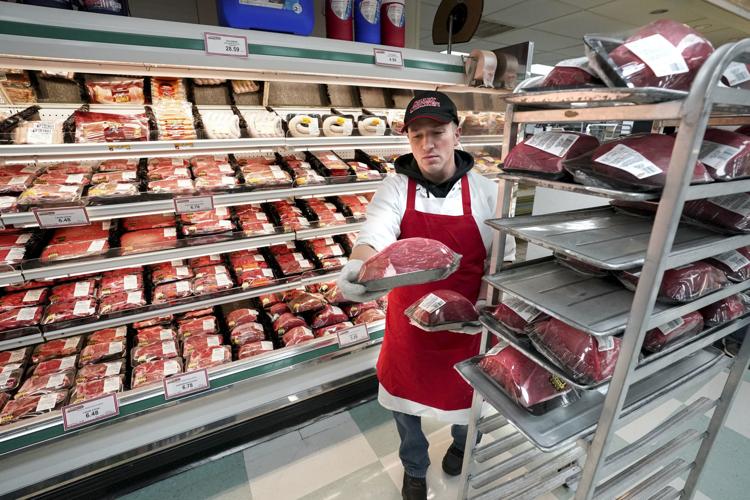 Service focus
Back in Verona, Steiner said Miller & Sons has already experienced the addition of a new grocery when Hy-Vee opened in nearby Fitchburg. While the opening of the Festival in Verona could have a bigger impact, he expects his 52,000-square-foot store to stay the course. Clerks will still carry groceries out to cars, the suggestion box near the service desk will still be taking ideas, and shoppers can continue to buy groceries online.
Miller purchased Kalscheur's Fine Foods in Mount Horeb in 2009 before building a 44,000-square-foot store on Mount Horeb's east side in 2013. His Verona store has also been expanded throughout the years to accommodate more hot foods, a larger cheese department, expanded deli and larger liquor department. A sushi bar is scheduled to open next week.
"It hurt for two to three weeks but once the newness (of the Hy-Vee) got over with people came back again and our business is better than ever, but Verona has also grown a lot since then," Steiner said.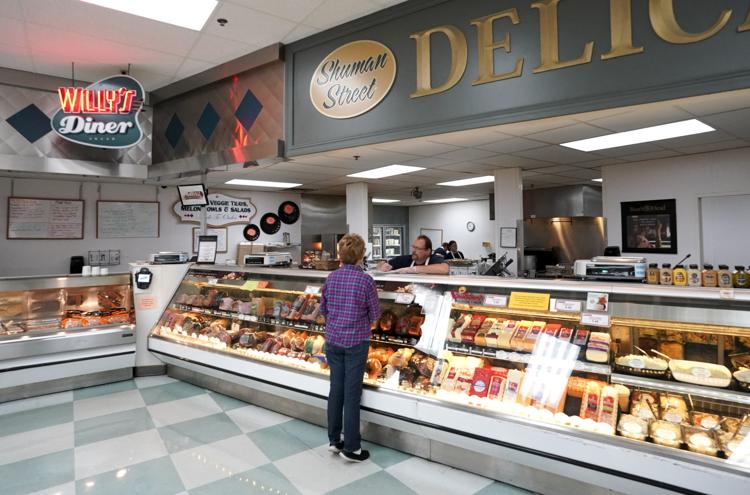 Festival was founded in 1946 as Skogen's IGA and began operating as Festival Foods in 1990. The company has been expanding in recent years with the construction of new stores and the acquisition of existing properties in communities such as Fort Atkinson, West Baraboo and Portage. In 2017, it opened its fifth store in Green Bay and next month will open a store in the Milwaukee suburb of Hales Corners.
Its move into Verona, home to Epic Systems Corp. and a school district that is building a new high school, is the company's second store in Dane County and its 32nd overall after opening in 2016 a 55,000-square-foot store on East Washington Avenue designed to cater to a younger and more urban shopper.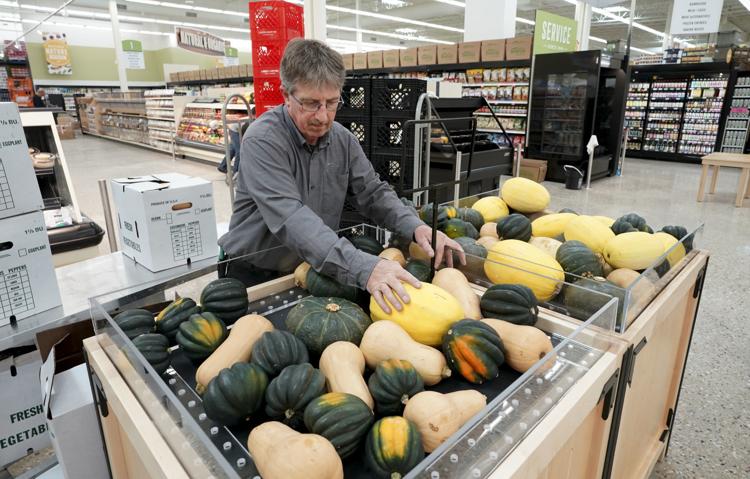 The Verona store, however, is more expansive, and has been designed to serve the needs of suburban families.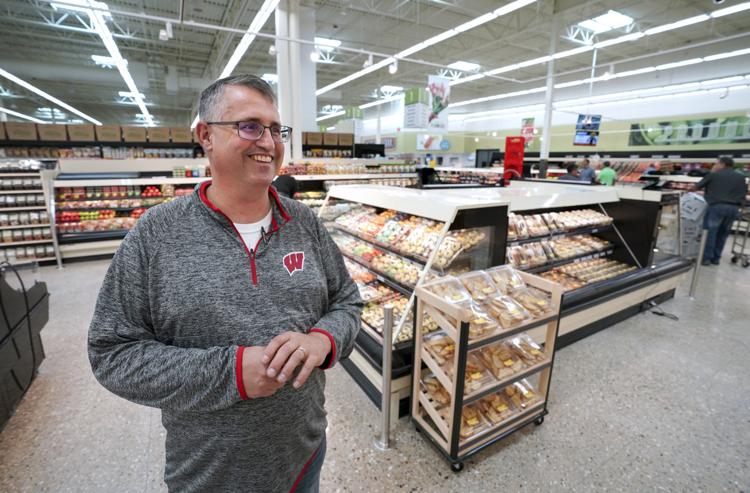 Jeff Brasel is the store's director and has been in the grocery business for more than 30 years. He started out bagging groceries while at UW-Stevens Point and later worked at the now-shuttered Copps store on Whitney Way in Madison. He's been with Festival for the past five years and sees the Madison area as a prime spot for Festival to grow its brand that, like Miller's, focuses on community involvement and customer service.
"This is such a fast-growing area that we saw an opportunity," Brasel said. "We're not here to take Miller's out. We're here to be another addition to the market because this population is growing astronomically and we feel we can deliver a great shopping experience for the guest."
"They're going to do their thing and we're going to do our thing and hopefully it works for both of us." Kevin Steiner, manager for Miller & Sons Supermarket in Verona
"They're going to do their thing and we're going to do our thing and hopefully it works for both of us."

Kevin Steiner, manager for Miller & Sons Supermarket in Verona
The business news you need
With a weekly newsletter looking back at local history.