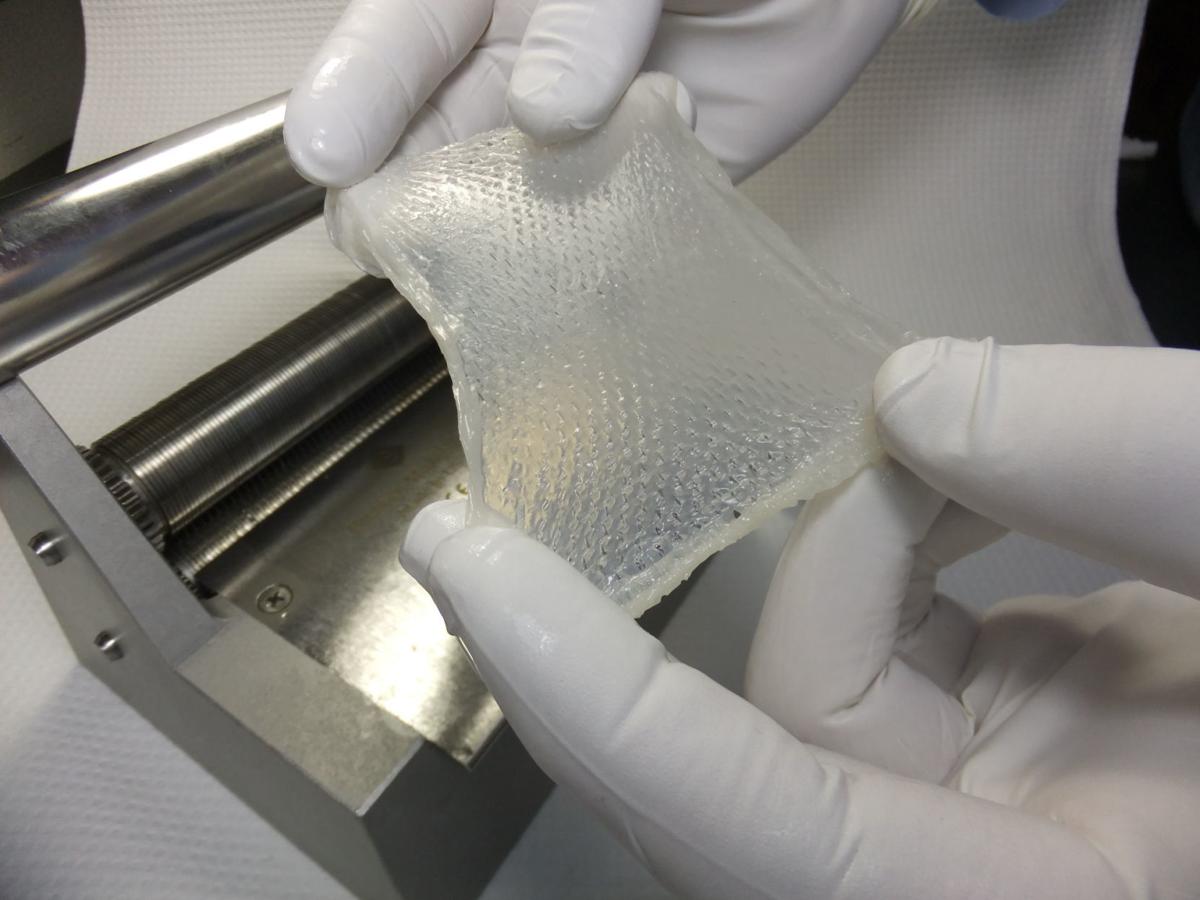 Stratatech is starting a test of its StrataGraft skin tissue to see how well it works on children who have suffered serious burns.
It's the first time the Madison company — a subsidiary of British-based Mallinckrodt Pharmaceuticals — will study the use of its engineered skin tissue on pediatric burn patients; up to now, only adult patients have gone through the treatment in clinical trials.
In a continuing partnership with the U.S. Department of Health and Human Services, Stratatech is getting another $26 million from Project BioShield, a program of the Biomedical Advanced Research and Development Authority (BARDA).
That brings total funding for Stratatech under the federal program to about $86 million, with another $160 million in potential future funds, Mallinckrodt said.
"We are very pleased that BARDA has continued to see the potential benefit StrataGraft can bring as a much-needed therapeutic option for patients — both adults and children — with high unmet medical need," said Steven Romano, Mallinckrodt's chief scientific officer and executive vice president.
Meanwhile, Stratatech is advancing more skin products for healing wounds, and is expanding facilities in Madison and adding jobs.
Made from immortal cells
StrataGraft is Stratatech's lead product. It is a skin substitute developed from an immortal line of human skin cells discovered in the UW-Madison lab of Lynn Allen-Hoffmann. The cells did not die and did not carry viruses or tumors. Allen-Hoffmann founded Stratatech in 2000 and the company was purchased by Mallinckrodt in 2016.
Stratatech already has three clinical trials in progress involving two of the wound-healing skin tissues the company has developed:
StrataGraft is in a phase 3 trial of adults with second-degree burns. Up to 70 people are being treated with StrataGraft to see how safe and effective it is, in a program expected to be completed in December 2019.
A StrataGraft phase 2 study is testing up to 20 patients with more severe, third-degree burns to see if the skin product is effective and can be applied more than once on the same area. That study is expected to run through February 2020.
ExpressGraft-C9T1 is a genetically engineered, antimicrobial human skin substitute in a phase 1 trial that will treat up to six patients with chronic, diabetic foot ulcers, with a projected May 2019 completion date.
Details on the new StrataGraft trial involving pediatric patients are not available yet.
StrataGraft is on the fast track since the U.S. Food and Drug Administration designated the skin tissue as "a regenerative medicine advanced therapy" in 2017, making it eligible for a priority review and quicker approval.
The government views StrataGraft as a potential treatment for a "mass casualty thermal burn event" that could be available at burn centers and other medical facilities, if the skin substitute is approved by the FDA, Mallinckrodt said.
More products, space in works
Mallinckrodt's pipeline lists two additional forms of ExpressGraft genetically engineered skin substitute in development by Stratatech, both of which are enhanced with therapeutic proteins.
One version is aimed at preventing infection in wounds; the other could be used after surgery to remove skin cancer and has properties that "may suppress the growth of human skin cancer," Mallinckrodt says on its website.
As clinical development of Stratatech products grows, an addition is being built onto the company's Madison research and manufacturing labs in University Research Park that will nearly triple the space from the current 13,000 square feet to about 35,000 square feet.
The project costs more than $20 million and is expected to eventually house about 40 employees, up to half of which will be new positions, Mallinckrodt spokeswoman Rhonda Sciarra said.
Stratatech currently has about 65 employees.
"Mallinckrodt is committed to developing advanced regenerative medicine therapies, and this expansion reflects an investment in the Madison area," Sciarra said.
Mallinckrodt, founded in St. Louis in 1840 and now based in the United Kingdom, reported $3.2 billion in revenue in 2017.
Mallinckrodt also owns another operation in Madison — Ikaria, a New Jersey company with a Madison manufacturing and research facility. Purchased in 2015, Ikaria makes INOmax nitric oxide delivery systems.