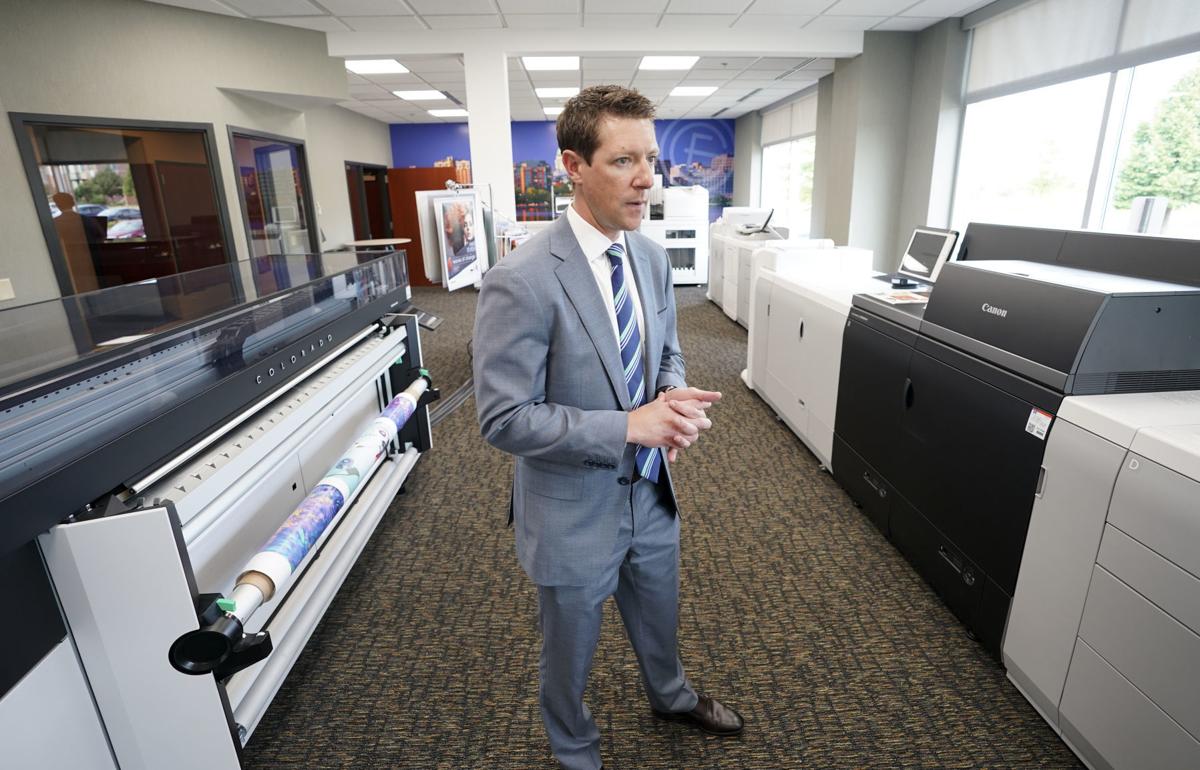 FITCHBURG — Gordon Flesch founded the company that bears his name in 1956 and built the business into one of Wisconsin's largest privately held firms with products such as printers and copy machines.
His son, Tom Flesch, helped the company further grow to six main offices and 17 satellite offices in Wisconsin, Illinois, Indiana and Ohio, and expand into new products that include providing information technology services, document management and systems designed to improve workflows as more companies reduce paper and printing use.
Now it's up to brothers Patrick and Mark Flesch to move the company of 600 employees forward, expand the business farther west and be on the lookout for potential acquisitions as a way to further grow revenues.
Tom Flesch, 68, is still CEO, and his brother Bill, chief development officer. But Tom has relinquished his role as president and has promoted his son Patrick, 39, to the key position. Another son, Mark 37, has been named chief operations officer. The brothers are well aware of the responsibility they carry and have no intention of playing into the stigma that has befallen other family-owned companies when the third generation takes the reigns and proceeds to drive the firm into the ground.
"I've been hearing that my whole life," Mark Flesch said with a chuckle from his office in Columbus, Ohio. "This is all about how can we make this business continue to thrive. It's less of a defensive mindset and more of a growth and energetic mindset."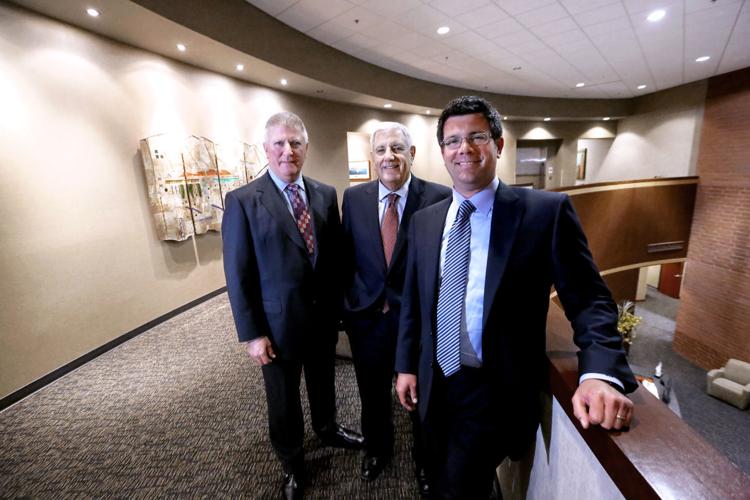 Heading west
The promotion of the Flesch brothers is getting noticed locally and nationally both inside and outside of their industry. They were recently named to the Cannata Report's prestigious 2019 Young Influencer list; Patrick was featured on Madison Magazine's 40 Under 40 list; and both were featured on the August cover of ENX Magazine, a leading trade magazine for the office technology and document imaging industry.
"Thankfully, we are insulated by a very strong senior leadership executive team and our managers are really strong as well," said Patrick Flesch. "And you know, Mark and I put in the blood and the sweat and the tears to know this business well. But we still have the ability to lean on Tom and Bill. Those two individuals have quite a bit of experience. And while they've backed off the day-to-day, they're still quite involved."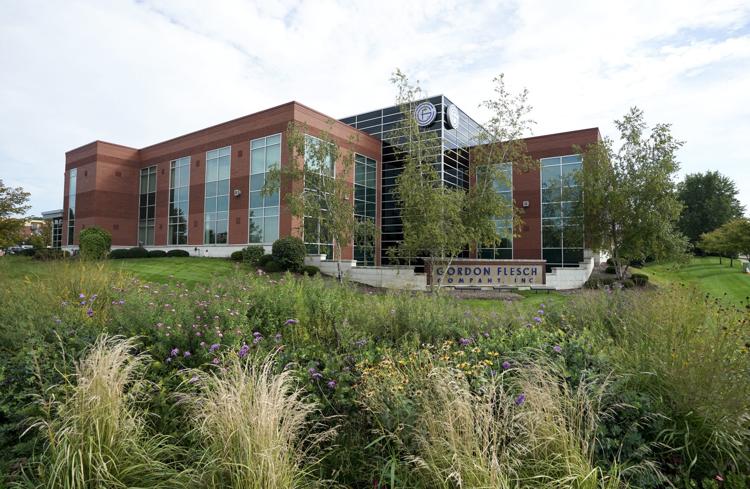 And last week, Patrick and Mark made a move that puts their own stamp on the family business.
The duo has announced that it has signed an agreement to acquire Advanced Systems Inc., an independent dealer that, like Gordon Flesch, sells and leases copying and printing equipment, provides document management and other office services. The move adds 76 employees and helps Gordon Flesch enter new markets, for the first time west of the Mississippi River, in Iowa, Minnesota and South Dakota.
"This strategic partnership presents a unique opportunity for both organizations," Patrick Flesch said. "The similarities between our two companies are amazing, which is why we are convinced this will be a great strategic and cultural fit, offering a unique and exciting opportunity for both organizations to grow."
ASI, based in Cedar Falls, Iowa, has been an employee-owned, independent dealer for 62 years and a leading provider of Canon products since 1981. All employees of ASI will be retained and ASI offices will take on the Gordon Flesch name.
"GFC will deliver additional size, depth of experience and technology solutions for our customers, while retaining the Midwestern values and commitment to customer service our business clients are accustomed to receiving," said Troy Love, ASI's president and CEO.
Growth year
Mark and Patrick Flesch grew up in Ohio, where their father worked out of the company's eastern sales office. They both graduated from Miami University in Oxford, Ohio, and, as a requirement to join the family business, each spent three years working for other companies. While Mark, who joined Gordon Flesch in 2008, is based in Ohio, where he had been vice president of sales for the company's eastern region, Patrick joined the family business in 2006 and most recently oversaw sales of the company's western region. His office is in the company's corporate headquarters at Lacy and Fish Hatchery roads in Fitchburg. It's also where a new showroom was constructed earlier this year to highlight printing and copy machines along with large-format printers. Some of the machines can approach $400,000 but crank out millions of copies or prints a year.
However, while the number of printers and copiers sold or leased increased by 5% percent last year, image count (the number of copies or prints) produced by its clients decreased slightly by 5 million with 9 billion total images produced.
You have free articles remaining.
Patrick Flesch said that because of the size and structure of his family's company, it has the ability to serve both large and small companies, which could make it more attractive to the owners of other office technology and document imaging companies looking to exit the industry.
"I think we've carved out a little bit of a niche in the Midwest where we operate. For our customers, I think we tell a different story than some of those larger, national reach-type outfits, so we've been able to secure a lot of new business this year telling that story and staying consistent," Patrick Flesch said. "We're large enough that we can handle a company that has a lot of needs and maybe has a national footprint, but we're also still privately held and family-owned so we can move quickly and be agile. There's not a lot of red tape here."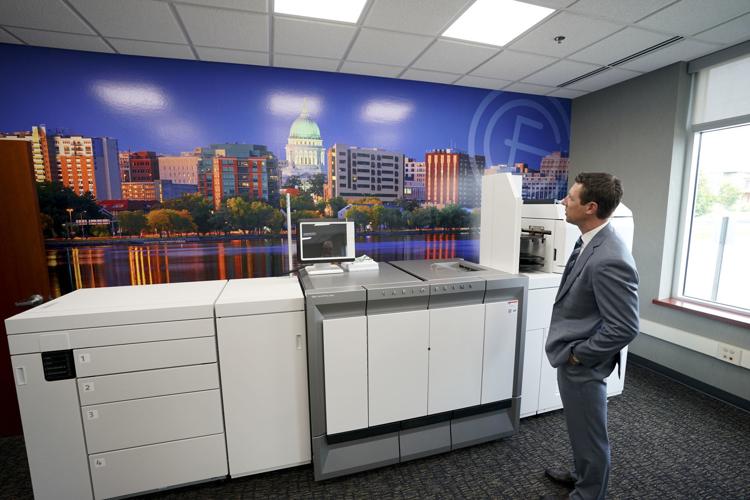 Many of Gordon Flesch's clients are companies with between 20 and 120 employees, but it also sells and leases its products to universities, school districts, law firms, insurance, health care and other companies that have a need for mass quantities of copies and prints. Gordon Flesch has a team of 151 service technicians and a customer support center on Madison's East Side, but its other services — like IT, document management and cloud services — are designed to assist small companies that don't have the ability to bring on more staff. Gordon Flesch also has an in-house financing department.
"This is a growth year for us. We're in a very mature industry and we have some natural pressure," said Mark Flesch. "The cost of equipment is less and cost per copy is less, so organic growth can be very difficult, so we have to win a lot of new customers and find opportunities."
Long history
The Gordon Flesch Co., with annual revenues of more than $154 million, is one of the oldest technology companies in Madison, the largest independent Canon dealer in the country and one of the nation's largest managed IT companies.
The company was ranked 67th in the Wisconsin 75, a list of the state's largest companies based on revenue and compiled by Deloitte. Northwestern Mutual in Milwaukee topped the list while American Family Insurance of Madison was ranked third. CUNA Mutual Group of Madison was 12th and Epic Systems Corp. in Verona 14th.
Gordon Flesch had been a salesman for the Royal Typewriter company in Madison when in 1956 he purchased a 3M dealership. Sales hit $1 million in 1968 and by 1977, when the company began selling Savin copiers with liquid toner cartridges, sales hit $3 million and the company had 75 employees.
That's the same year that Gordon Flesch's son, Tom, joined the company. A year later, he would move to Columbus, Ohio, to open an office there with Canon products added to the company's roster in 1980.
Tom Flesch was named CEO and president in 1986. Gordon Flesch died in 1995 at the age of 71. Gordon's son, John, who began working in the family business in 1976 and rose to vice chairman of the company's board of directors after years in sales and human resources, died in March. He was 67.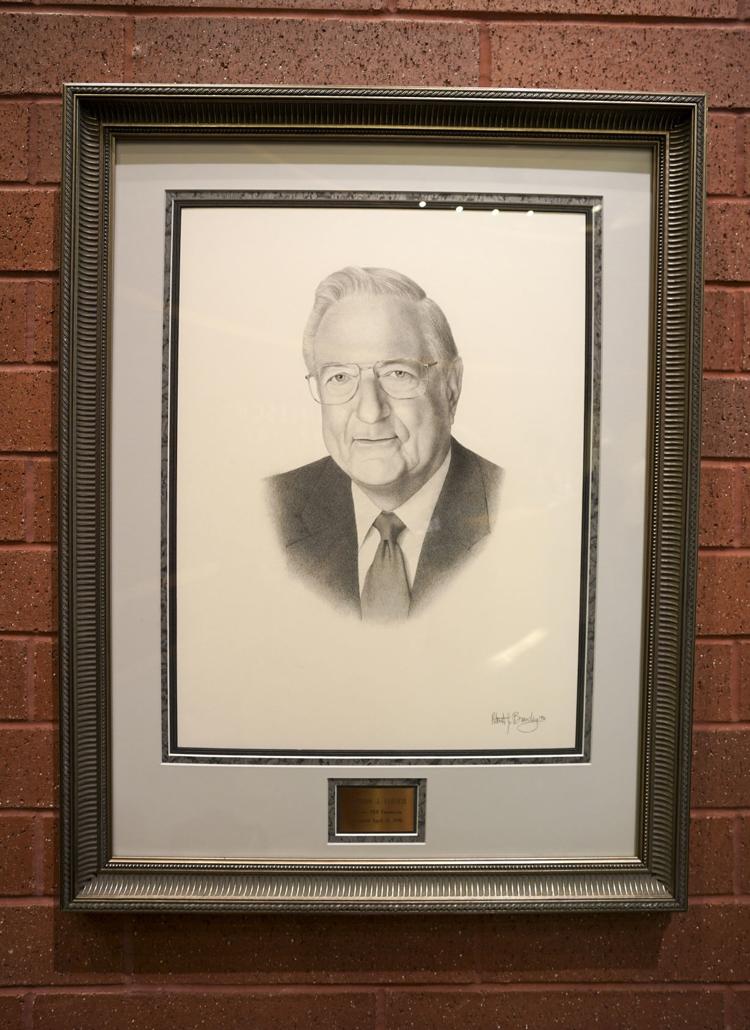 A Milwaukee office was added in 1983, with other major offices opened in 1997 in Geneva, Illinois; Indianapolis in 2007; and the company headquarters, that for years had been located along the Beltline, moved to a new building in Fitchburg in 2005. An Appleton office opened in 2012 that serves the Fox Valley.
"That has proved to be just a great decision," Patrick Flesch said. "It's growing like crazy. There's a lot of great companies up there."
A professional services division to assist companies in day-to-day operations beyond printing and image services was created in 2009 with IT services added in 2011. The GF Consulting Group was established in 2015 to better help companies improve business efficiencies.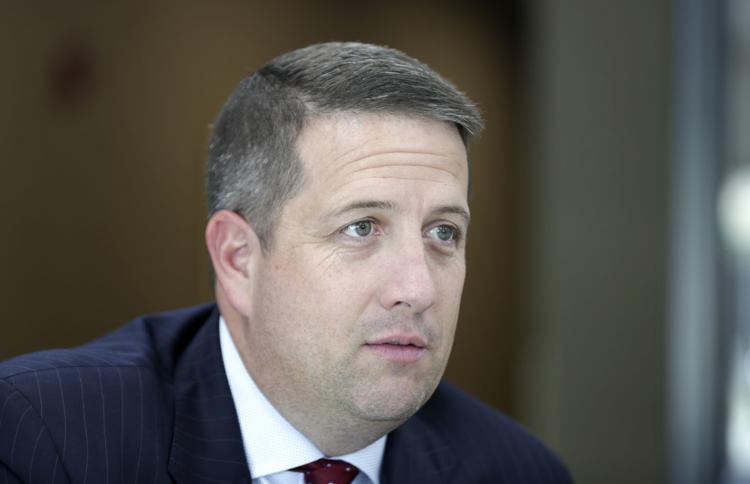 Jeff Dotzler, who has been with Gordon Flesch for 20 years and started out by selling copiers out of the Chicago office, is vice president of GFConsulting Group. He moved in 2009 into a role helping clients better manage their printing needs and has seen that grow into document management and IT services.
While 85% of Gordon Flesch revenues are derived from its printing and imaging products, the company is finding new revenue streams in technology, consulting and other non-printing-type services.
"They're very different approaches with different contacts at a lot of levels and we're solving different problems," Dotzler said. "It was really born out of customers who said that 'we have some technology problems and you guys are good at this.' When we researched it, we saw that there was a nice opportunity to make a business out of it."