Many Wisconsin consumers are facing hefty heating gas bills in the coming months as a result of the winter storm that left Texas residents freezing in darkened homes last month.
Across the Midwest, unusually cold temperatures led to an increased demand for natural gas over a two-week stretch of February. Then, on Feb. 13, winter storm Uri brought ice and record cold to Texas and other major gas-producing regions, triggering an additional spike in demand just as many wellheads froze, constricting supplies.
This one-two punch caused gas prices to spike, and not just in Texas. The price of gas in western Wisconsin jumped from about $2.60 to more than $200 on Feb. 17, an increase of nearly 10,000%.
Why does the power continue to work in places like Wisconsin, where bitter cold is a way of life? The reason is simple: generators in the Upper Midwest are designed to work in frigid conditions, unlike those in Texas.
"The market volatility was off the charts," said Valerie Wood, a consultant with Verona-based Energy Solutions Inc. "We've been doing it since 1996 and have never seen anything like it."
Historically, natural gas price spikes are accompanied by shortages. Wood said this event was unusual because while there were constraints in some regions, gas continued to flow to the majority of Midwest locations despite record high price levels.
Business and institutional customers that buy their gas from pipeline suppliers and marketers will see the impact this month, said Blake Baxter, senior consultant for Blue Edge Energy, a Madison firm that helps clients negotiate gas contracts.
"We've been warning our clients, when your bill comes in make sure you are seated," Baxter said. "This is so unprecedented."
But because of the ways gas contracts can be structured and how customers used their gas, the effects were not uniform.
"Customers that transitioned to an alternative fuel or reduced consumption during the high-priced period will see the lowest cost impacts," Wood said." There are customers that won't see any impact from it."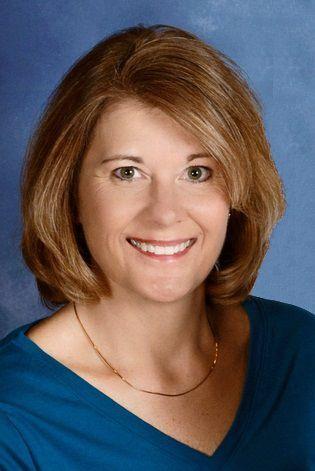 Geography was also a factor, Wood said. Customers relying on gas from the Rockies and states like Texas and Oklahoma saw the largest price hikes.
It may be a little longer for the impact to hit utility customers, since regulated utilities need permission from the Public Service Commission to pass those costs on to ratepayers. But bills will almost certainly go up for most.
"Set aside your stimulus check," Baxter said.
Already, Madison Gas and Electric received authorization to collect undisclosed natural gas cost overruns that spokesman Steve Schultz said would likely cost the average residential customer an extra $45 over the course of the year.
Xcel Energy said high demand and spot prices nearly 200 times higher than average led to $44.8 million in additional costs that the utility is seeking to recover over the next nine months. Xcel says that would cost the average residential customer an extra $198.
With more than 93,000 households facing possible disconnection, the Wisconsin Public Service Commission voted unanimously against extending a moratorium that has been in place since the start of the COVID-19 pandemic.
We Energies customers will see additional costs of $75 to $85, while the impact for Wisconsin Gas customers will be $40 to $50, according to a spokesman for WEC Energy Group, the parent company.
Wisconsin Public Service Corp. customers will pay an extra $30 to $40, to be collected over several months, according to WEC.
Smaller utilities
The impact will be even larger for customers of some smaller utilities.
St. Croix Gas reported spending about $3.6 million on gas — almost the entire year's budget — in just five days. The utility said its 8,300 residential customers will end up paying an extra $227 on average through increased rates over the coming months.
Superior Water Power and Light told regulators most residential gas heating customers could be paying an extra $122.
Alliant Energy told regulators it actually saved $4.6 million during the crisis, in part by selling excess gas.
"We were well prepared for this situation," said Alliant spokeswoman Cindy Tomlinson.
The savings will result in a small rate reduction that works out to about $13 on average over the remainder of the year, though most customers will see larger bills for February because they burned more gas.
The change is an effort to be more inclusive and reflect a broader view of environmentalism.
In the schools
Baxter said many of his clients are school districts, which are seeing even larger bills because of COVID-19 protocols that call for more fresh air — cold air that had to be heated.
"In a normal environment they would have scaled back or completely shuttered outside air," he said.
That meant even districts that had locked in supplies at favorable rates were forced to buy additional gas when spot prices were highest.
One district he serves got a bill for $200,000, four times the typical monthly bill.
Madison School District spokesman Tim LeMonds said the two-week cold snap had a "major impact" on heating loads, but the district did not experience dramatic price increases.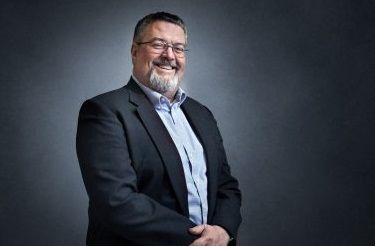 While this year's event may go down as an outlier, the growth of natural gas exports and dependence on gas for electricity production mean this type of price volatility could become more common.
"I've always warned the upside risk in winter is very significant," Baxter said. "This is staggering."