One of the few remaining empty parcels on State Street is being filled and in a big way.
A 5,000-square-foot building is under construction on what had been a small vacant lot in the 600 block of State Street between City Bar and Urban Outfitters. The building is being constructed by M&A CP Towers, owner of The Towers, a student apartment building at North Frances and State streets, and will be occupied by an Under Armour Brand House.
The athletic apparel company, which will become an official provider to University of Wisconsin Athletics in July, has four outlet stores in the state, but this will be the company's first Brand House in Wisconsin. The location at 610 State St. near UW-Madison was one of the selling points for the company. It will include 5,300 square feet at street level with another 10,000 square feet in an existing basement used for sales floor and storage.
"The 5,300 square feet on the street is key for us," said Jeff Ruback, Under Armour's senior director of North American Retail Real Estate. "Having the partnership with UW, we thought it would be great to be right on State Street, basically a block from campus. We thought it would be just great synergy. We could pick a mall anywhere in the country but then it's just another mall, whether it's East Towne, West Towne or Hilldale. This is going to be something cool and special."
The property is just feet from Campus Sports Wear and across the street from State Street Brats and the Colectivo Coffee shop on the east side of Frances Street.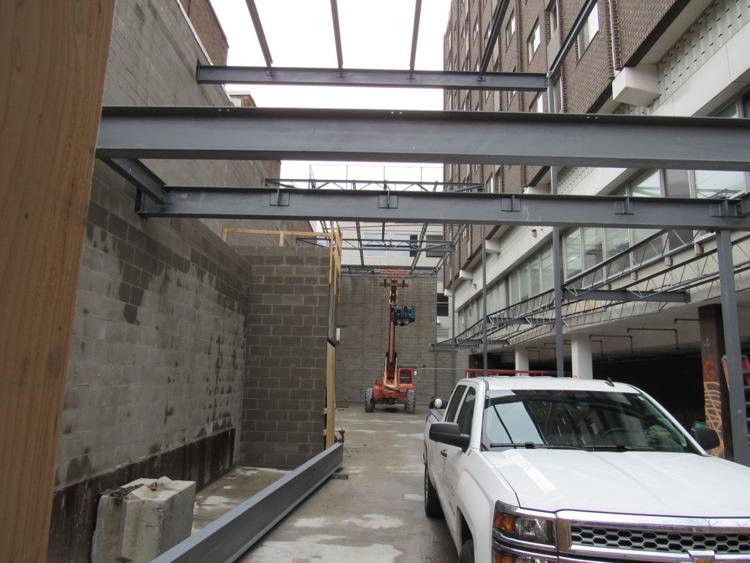 Susan Schmitz, president of Downtown Madison Inc., calls the project a perfect location for Under Armour considering the nearby student populations and young professionals that are flooding new downtown apartments. She does not feel that the retailer will throw off the mix of local and national retailers.
"State Street and the Capitol Square are still 86 percent local," Schmitz said. "There aren't a lot of larger spaces for a store like that so they're having to build it. And they're building it in a place where there was nothing. It really won't throw off the balance. We have so many local businesses, that we're lucky to have."
The store also brings another shopping destination to the street that is proliferated with restaurants and bars.
"If you talk to the local business owners, especially local clothiers, they are thrilled when a place like that comes in," Schmitz said. "It just brings more people, which is what you want. You want more traffic on the street because then there's more potential for more business."
Under Armour, based in Baltimore, has 12 Brand Houses around the country after it opened five stores in 2015, including a 30,000-square-foot, two-level store on Michigan Avenue in Chicago. Earlier this year, it added stores in Las Vegas and Glendale, California, and has plans to open another six to 10 stores this year, said Ruback, a former executive with Oshkosh B'Gosh.
Plans call for the Madison store to be open by September.
"We're not trying to take over State Street," Ruback said. "We have a lot of (clothing stores) on the street that sell our merchandise and we think it will be complimentary to them. We're not going to compete with our own partners."
In October, the UW announced a 10-year, $96-million deal with Under Armour to provide apparel and footwear for the Badgers. The deal, which goes into effect next July, is one of the most lucrative in college sports. It surpasses Under Armour's previous largest deal — a 10-year, $90-million contract with Notre Dame signed in 2014 — and is believed to be second only to Michigan's 15-year, $169-million deal signed with Nike in 2015.
You have free articles remaining.
Register for more free articles
Stay logged in to skip the surveys
Surprise closure: With little fanfare, Dick's Quality Meats and Groceries in Mount Horeb's downtown closed last week.
Located at East Main and South Second streets for more than three decades, the business, owned by Richard Dickman, had a simple sign on its door thanking customers for their patronage. In addition, Dickman's deer-processing facility and smokehouse west of the village along Highway ID and where he lives in an apartment above the business is for sale for $299,000.
Dickman could not be reached for comment.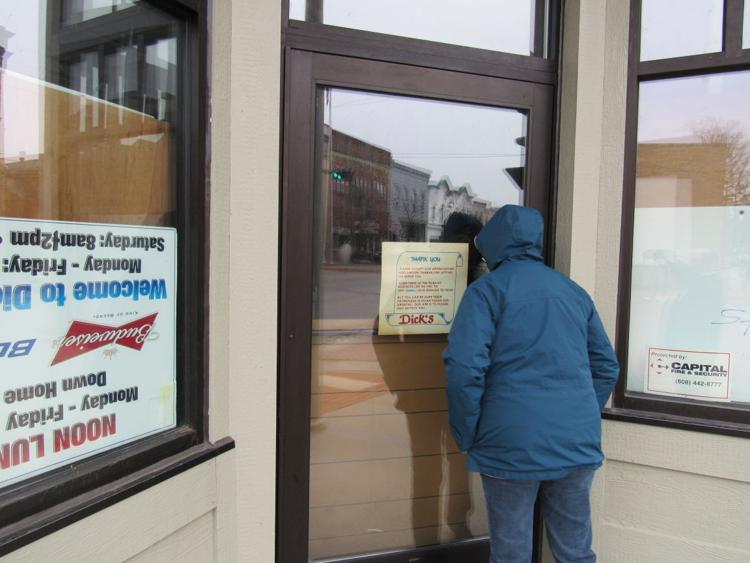 "Please accept our appreciation and sincere thanks for letting us serve you," the sign on his downtown business read.
The downtown store advertised "down home cooking" with daily lunch specials, offered a full-service meat counter and held popular truck sales of meat at discounted prices. The business also provided freshly ground meat for the hamburgers made at the Main Street Pub a block away.
"It's going to be missed," said Gary Frisch, a lifelong village resident, who is a Realtor at Potterton Rule Real Estate & Insurance on East Main Street. "For years, he was looking for someone to take over the business. There would have been a lot of people who would have gone in there and bought something and said something to him (had he made an announcement). He's been a mainstay."
Dickman leased the space since 1977, said Julie Bergey, who has the neighboring Bergey Jewelry store. Her father, Jeff Bergey, owns the building that Dickman had leased. Last week, a look through the front door window revealed just a few empty coolers and no visible shelving. His deer-processing facility at one time did more than 1,200 deer in a season.
"He's been planning to retire for a while," Julie Bergey said of Dickman. "There's lots of people looking at (the downtown) space."
Mary Grundahl, Mount Horeb Area Chamber of Commerce president, said the downtown has a few other open storefronts but is confident those spaces will be quickly filled.
A clothing store will open in a renovated house on the downtown's east end while the Mount Horeb Area Historical Society is in the midst of raising funds for the construction of a $1.7 million Driftless Historium. The project, at 100 S. Second St., across from the brewpub, will expand the society's 4,500-square-foot museum and serve as a public gathering point, complete with programming space, a kitchen and an old-fashioned ice cream counter.
"We have mixed feelings to see something go that we all cherish, but we also see opportunity in order to keep the community growing," said Grundahl, who also sits on the New Business Outreach Planning Committee with representatives from the village, the Mount Horeb Area Economic Development Corporation and the Chamber. "The goal is to be a magnet and create businesses downtown and fill the empty store fronts."