DUBUQUE, IOWA — This city along the Mississippi River has long been a draw for Wisconsinites.
Lead miners from what is now Grant County crossed the river in the 1800s and those seeking manufacturing jobs at John Deere came here after World War II.
More recently, the draw has been tourism.
It's been 10 years since Hotel Julien, constructed in 1915 in this city's downtown, underwent a $33 million renovation. A few blocks to the north, Dubuque's Millwork District consists of 13 blocks of brick historic buildings once used for manufacturing but now in the midst of being transformed into housing, a hotel, restaurants, art galleries and boutiques. Families have been flocking to the National Mississippi River Museum & Aquarium since 2003 to get a glimpse of alligators, bufflehead ducks and paddlefish.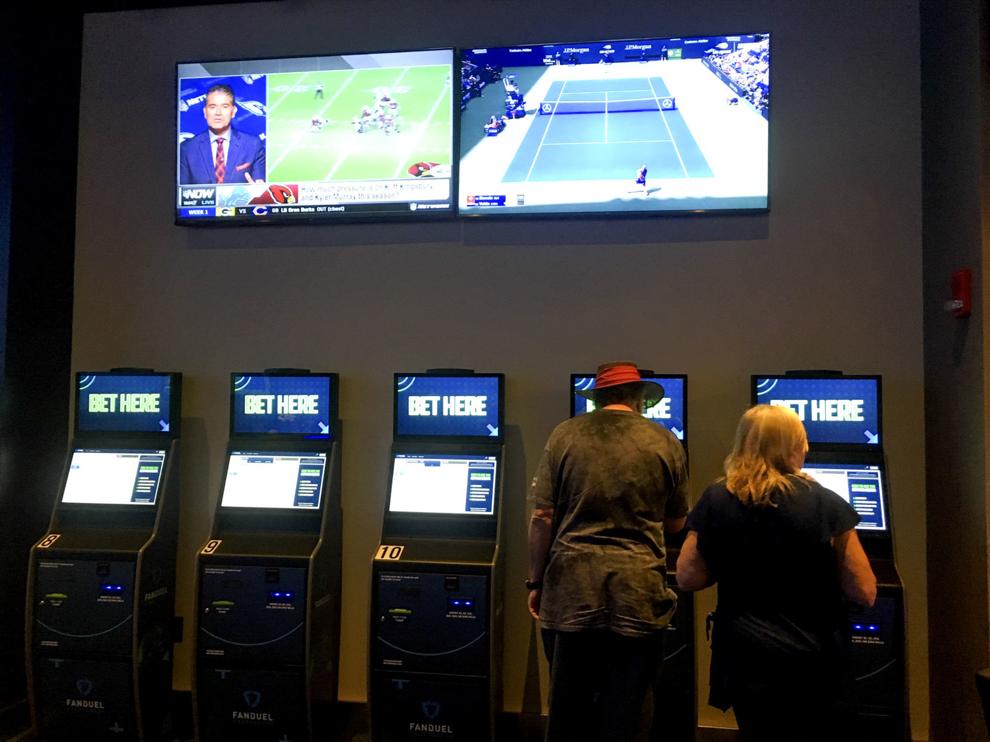 The newest additions to Iowa's oldest city allow Green Bay Packers and Wisconsin Badgers fans to place a bet on their team without flying off to Las Vegas or making illegal bets with offshore sports books or their local bookie. All they need to do now is get in the car, cross the river and have at least $5, the minimum for a wager, whether it be on a pro or college football or basketball game, hockey or tennis match or even darts and cricket.
"It's a brand new market so there could be a lot of learning," said Giorgio Mustica, general manager of the FanDuel-branded sports book at Diamond Jo Casino just east of Dubuque's historic downtown.
"If you're a sports fan, we can walk you through it no problem. If you're not a sports fan, we'll still walk you through it. It's just getting used to certain lines, spreads and what things mean."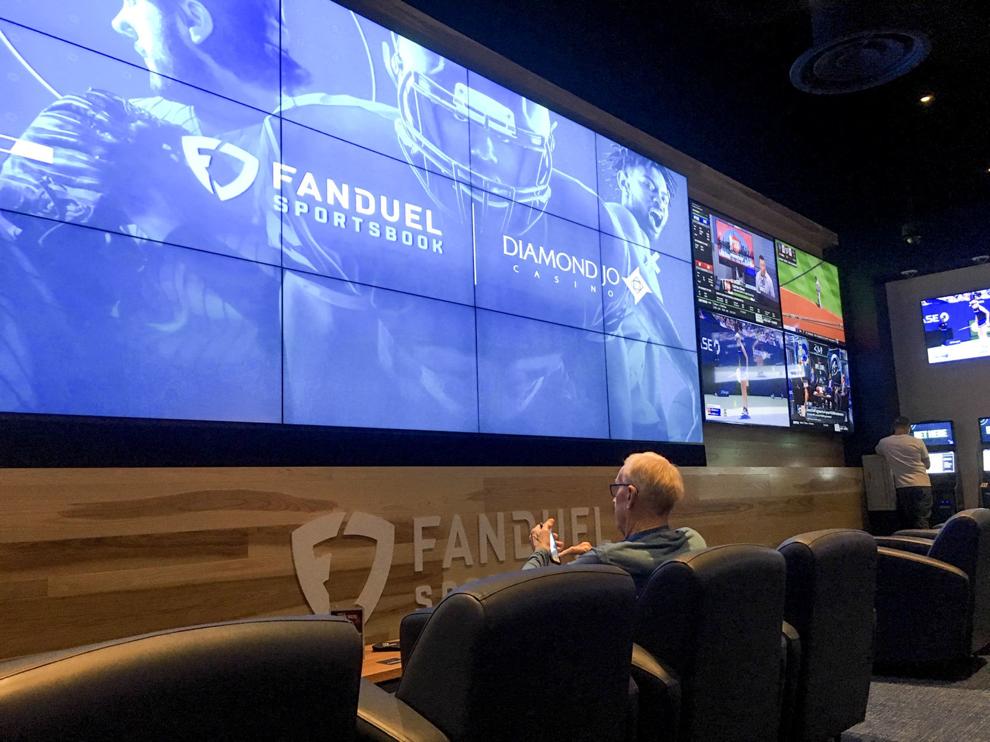 The sports books in Iowa are open and a new wave of gambling has arrived in the Midwest. Indiana sports books opened last week, Illinois sports books will open later this year and Michigan and Minnesota legislators are considering measures to make sports gambling legal.
In all, 13 states have legalized sports betting, another six are set to begin in the next year and some experts estimate that more than 35 states could allow legal sports gambling in the next five years. The moves come after a 2018 decision by the U.S. Supreme Court that gave such authority back to the states.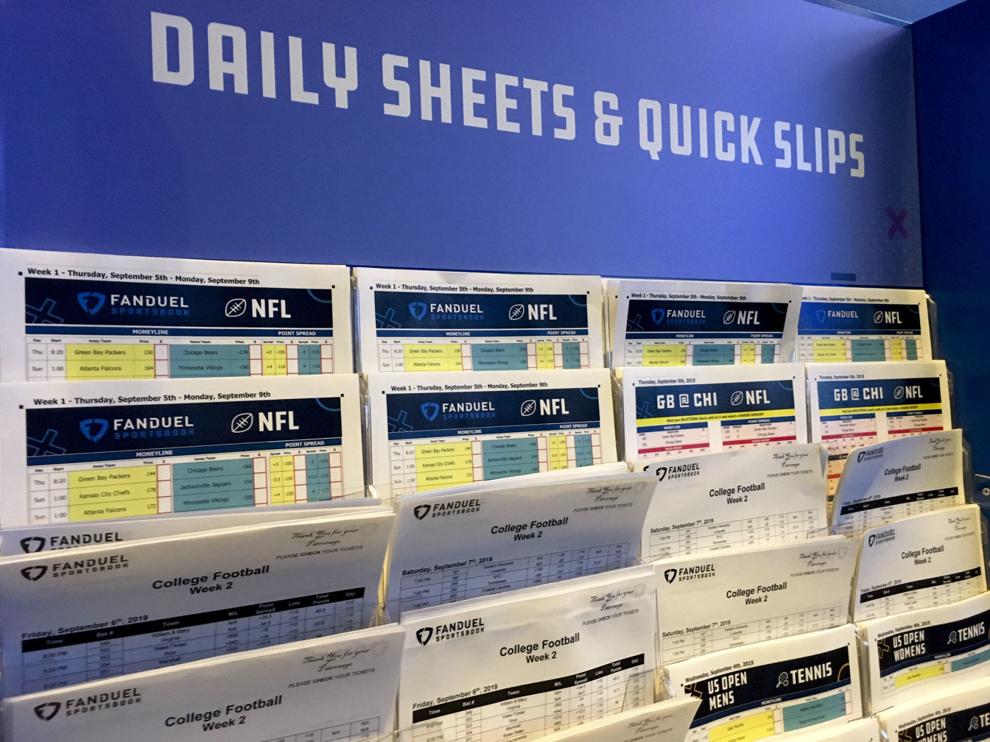 Legalization could take years
But while some Wisconsin lawmakers on both sides of the political aisle are open to the idea, which could bring more tax revenue to state coffers, placing a legal wager in Wisconsin could be years away and involve a series of complex measures.
It would first need to be approved by the Assembly and Senate in two consecutive sessions and would then need to be approved in a statewide referendum in order to change the state's constitution.
But if that were approved it would likely mean that the state's 11 tribal nations that operate 26 casinos around the state would likely push to renegotiate their compacts with the state to allow them to offer sports gambling, something now prohibited under the existing compacts.
"Alternatively, absent a change in the state constitution or statutes, if a tribe wanted to offer sports betting at its gambling facilities, the tribe would have to renegotiate its compact with the state," according to a report issued in June by the Wisconsin Legislative Reference Bureau.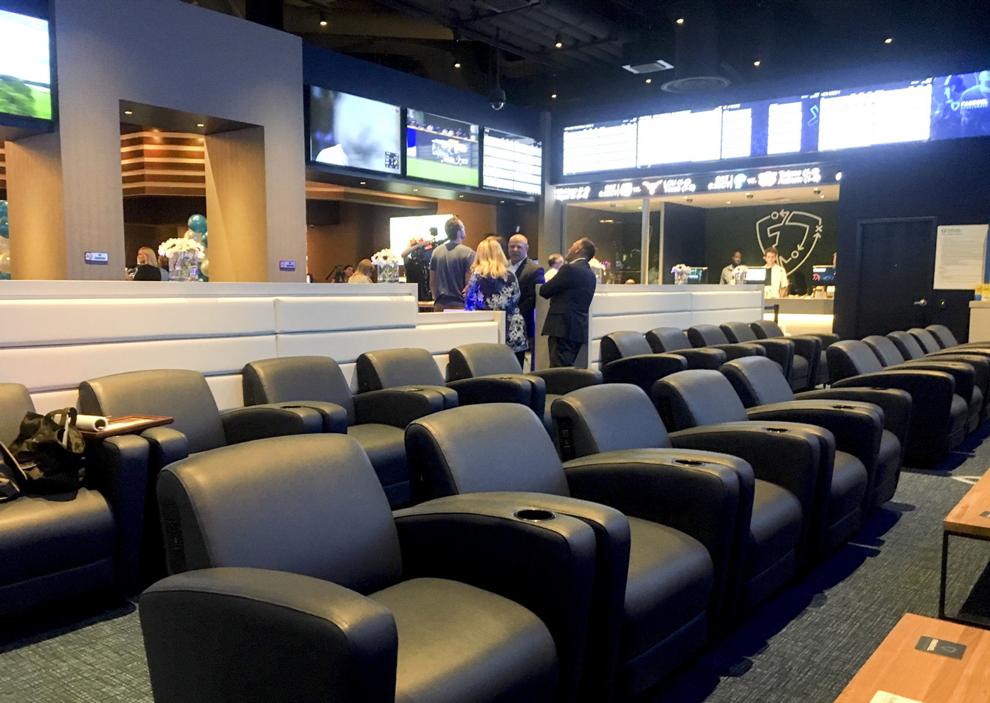 No efforts have been made by the tribes to offer sports betting. But if the state were to allow sports gambling at non-tribal nation entities, it could also bring to an end payments to the state from the tribes that in fiscal year 2017-18 amounted to $53 million for the right to exclusively offer gaming, the Reference Bureau reported.
After last year's Supreme Court ruling, Assembly Speaker Robin Vos told the Journal Times newspaper in Racine that changing the state constitution is "a huge hurdle" but he is "open-minded to talk about it."
Rep. Peter Barca, D-Kenosha, told the paper that "it may be an appropriate time for the state to comprehensively evaluate our laws and weigh if further modification is necessary." However, he cautioned against moving too quickly.
Rep. Tyler Vorpagel, R-Plymouth, believes it's time to bring sports gambling into the fold in Wisconsin, which legalized its lottery in 1988. Vorpagel told the State Journal last week that he is in favor of sports gambling and is researching the possibility. He does not have a time frame as to when legislation would be introduced.
"I'm all for it. I don't see a problem with it," Vorpagel said. "I would much rather keep that revenue in the state."
Not a windfall for the state
But the addition of sports gambling may not be a panacea of tax revenue. In Nevada, for example, just $20 million in tax revenue was raised in 2018 from $300 million in revenue generated from $5 billion in bets, the Reference Bureau report stated. Mississippi and Pennsylvania have brought in half of what they expected, while Rhode Island and West Virginia have brought in even less, according to the report.
Iowa taxes sports gaming revenues at its 19 casinos at 6.75%. Iowa state Sen. Pam Jochum, D-Dubuque, was instrumental in pushing to change state law to allow sports betting, which took affect Aug. 15. Her district includes both the Diamond Jo and Q Casino, which is also in Dubuque and adjacent to the Iowa Greyhound Park.
"What we were finding is that an awful lot of people have been doing (illegal) sports betting and fantasy sports betting online for sometime with very little regulation," Jochum said. "So we decided that it would be better to actually regulate it through the Iowa Gaming Association to actually provide some regulations and safeguards."
But even with those measures, some say it brings easier access to a vice that can lead to devastating consequences.
Rose Blozinski, executive director of the Wisconsin Council on Problem Gambling, has seen calls to their problem gambling hotline (1-800-426-2535) go from 3,500 in 1994 to more than 14,000 last year. An estimated 5% of gamblers have a problem with the activity.
"There are more people gambling. It's become more accessible and people are going to try it," Blozinski said. "People are certainly reaching out for help."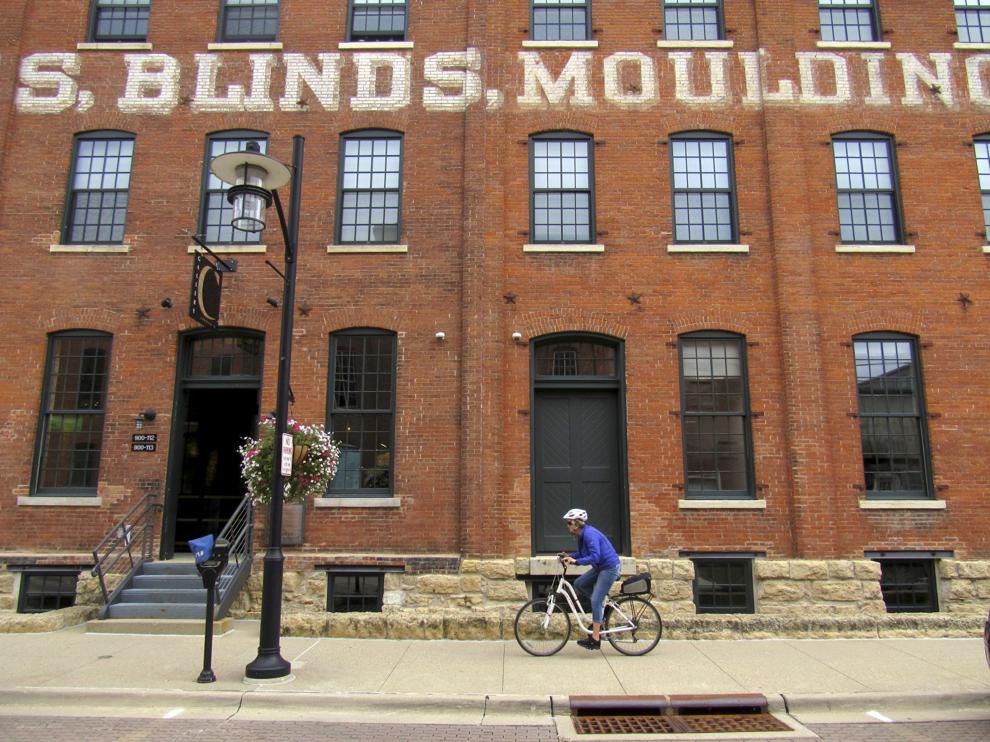 Reaching a new demographic
At Q Casino, the sports book covers a 4,200-square-foot area, has 47 televisions, a 165-inch video wall and a sports bar with 20 beers on tap. An app that will allow betting from a user's phone is scheduled to launch later this year.
At the Diamond Jo, the sports book is in a 2,150-square-foot space near the main entrance and includes 34 flat-screen televisions, four ticket windows, nine self-service kiosks that are open 24 hours a day and a high-stakes window where a minimum bet is $1,000. The casino, which was founded in 1994 as a riverboat casino and became land-based in 2008, draws just under 1 million people a year. The typical visitor to the 189,000-square-foot facility, which includes a 40,000-square-foot casino, is a 55-year-old woman.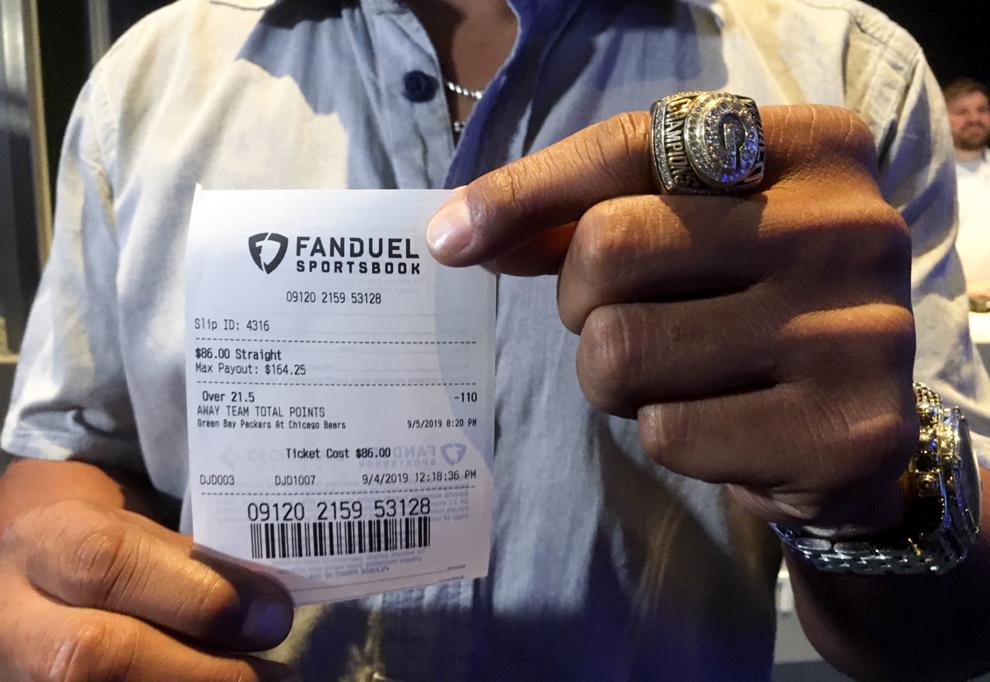 The sports book is expected to account for only about 5% of the casino's revenue but will bring in a different demographic, primarily men in their 20s and 30s who can be introduced to other aspects of the casino, including a wide range of slots, video games and table games like poker, blackjack and craps. The property is also home to restaurants and a 30-lane bowling center.
"We love that core customer, but the opportunity here is that new customer," said Wendy Runde, the casino's general manager and vice president.
"Madison is a good market for our business. It always has been and so we're talking to those customers and this is one more reason to talk to them," she said.
"If Wisconsin had a piece of the pie, I don't know if it would hurt us or not. We've watched casino expansions over the years, but it's just one of the things that we deal with in this business. This is most certainly going to roll out in other jurisdictions and time will tell what that impact will be on our business."