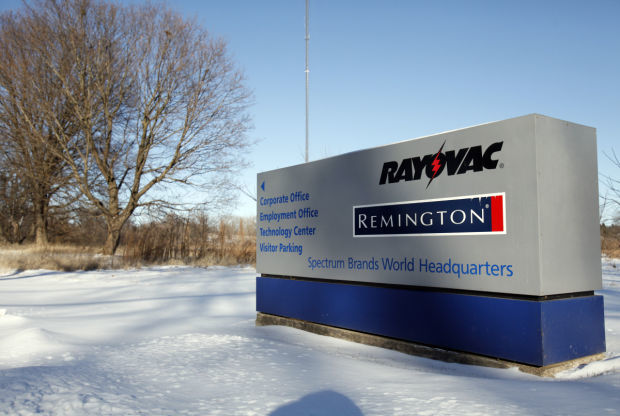 Spectrum Brands' stock slid nearly 18 percent in trading Thursday after the Middleton consumer products company announced financial results for the last three months of 2018 that fell below the expectations of Wall Street investment firms.
For the three months that ended Dec. 30, Spectrum Brands reported $874.6 million in revenue, a 4.9 percent drop from the same period in 2017 when it had revenue of $919.6 million. The 2018 result was about 5 percent below analysts' projections.
You have free articles remaining.
Spectrum Brands had a net loss of $112.3 million for the most recent quarter, or $2.11 a share, compared with a profit of $578.8 million, or $15.55 a share, for the same period in the previous year.
Benefits from the federal tax bill and home repair purchases following several major hurricanes in late 2017, coupled with softness in the current housing market, account for much of the latest quarter's declines, CEO and chairman David Maura said.
More recently, Maura said the company is reducing its hefty debt. With the sell-off in January of the Middleton-based Rayovac battery division as well as the auto care products division, Spectrum Brands received $2.9 billion in cash and 5.3 million shares of Energizer Holdings. As a result, Spectrum Brands paid off $2.2 billion of its $4.8 billion in debt.
Spectrum Brands stock closed Thursday at $47.33 a share, down $10.16 from the day before — a 17.7 percent decline. In the past 12 months, shares have ranged from $40.54 to $107.22.