The idea for Adrian Murphy's home interior shop has percolated for years.
But it took her dog, Tilly, an 8-year-old mixed breed that Murphy rescued from a shelter when it was a puppy, to help guide her to just the right spot for what is now Bungalow608, 116 E. Washington Ave.
Murphy, 35, had looked at locations on State and King streets and hunted around the Near East Side for a suitable and affordable location, but it was while Murphy was walking Tilly earlier this year in their neighborhood near the state Capitol that they happened across a former law office on one of the city's fastest-growing corridors.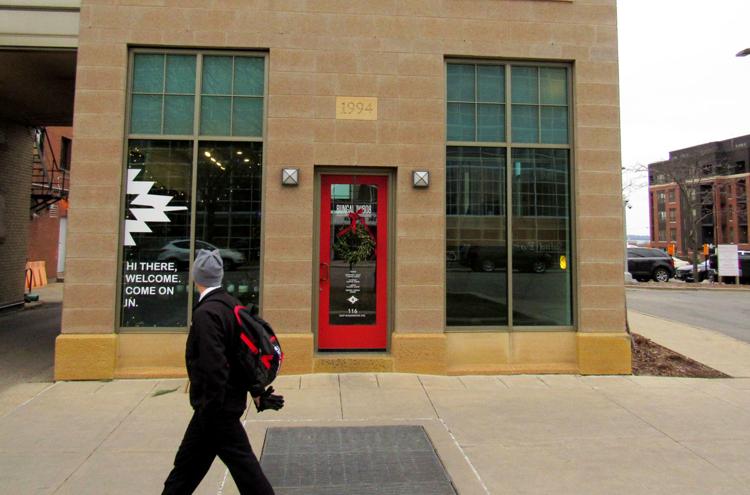 The 400-square-foot location, nestled between the Capitol and the AC Hotel by Marriott, may be small compared to most retail shops, but it allows Murphy to display just the right amount of inventory and be in the heart of where the city continues to rapidly develop and grow. Her clientele may skew a bit younger than some other home interior businesses as many of her potential clients are in the new apartment towers near Breese Stevens Field.
"With all of the new builds there's just a huge pool of people. I think that makes sense, but all of these charming bungalows (in the neighborhood) will be right up my alley, too," said Murphy, who opened her front door in October. "This has always been a dream. I thought maybe I'd do it a little later in life, but the universe said now is the time so I just went for it."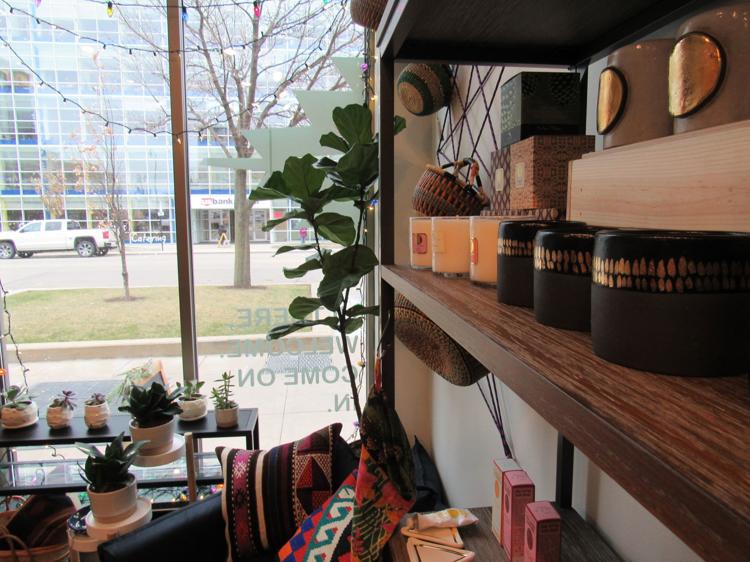 Murphy grew up in St. Louis, where her mother would occasionally drive her children into some of the city's historic neighborhoods to take in the architecture of the city's older homes. Murphy is a graduate of UW-Madison, worked in art galleries in Sante Fe, New Mexico, and spent four years in San Francisco, where she worked as a project manager for Lucas Film's Industrial Light & Magic, the company behind the special effects in the "Star Wars" movies. Murphy worked on films in the Harry Potter, Pirates of the Caribbean and Transformers series, but returned to St. Louis to be closer to family where she worked in advertising and event production.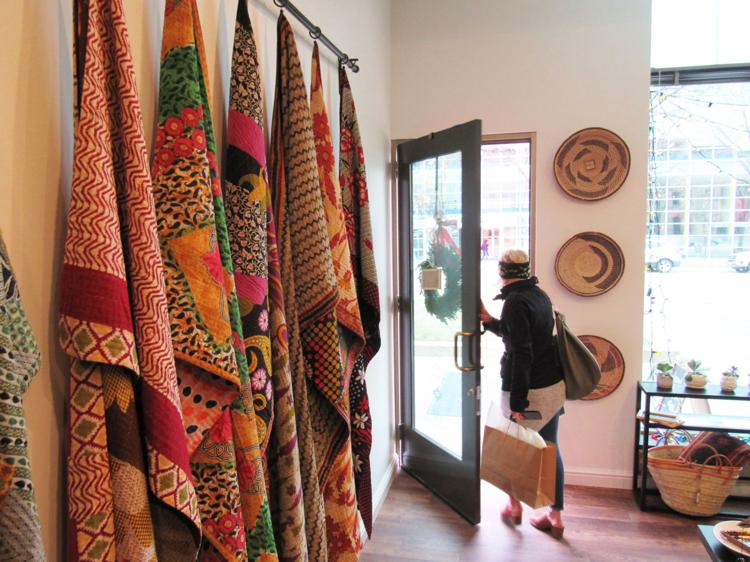 But the lure of Madison, which she fell for on her first visit to the city while in high school, brought her back. She worked for Serrv, a fair-trade retailer on State Street before creating Bungalow608.
"Madison is such an awesome town and I just want to be a part of adding charm to a city I love," Murphy said. "It's evolving so quickly and so many people are moving are here, too. Just making people feel at home is what I love most about interior design. I like to make it personal and I like to make it cozy."
Her shop is tiny but filled with a wide mix of fair-trade and mission-based products both domestically and internationally. They include ornaments from Africa, Kantha quilts from Bangladesh and textiles from Bloom & Give, an organization that markets products from Asia with proceeds going to help support causes for girls and women. Murphy also has baskets and wooden utensils, carries ceramics from small pottery makers around the country and has wool blankets from Faribault Woolen Mill Co., a Minnesota business that dates to 1865.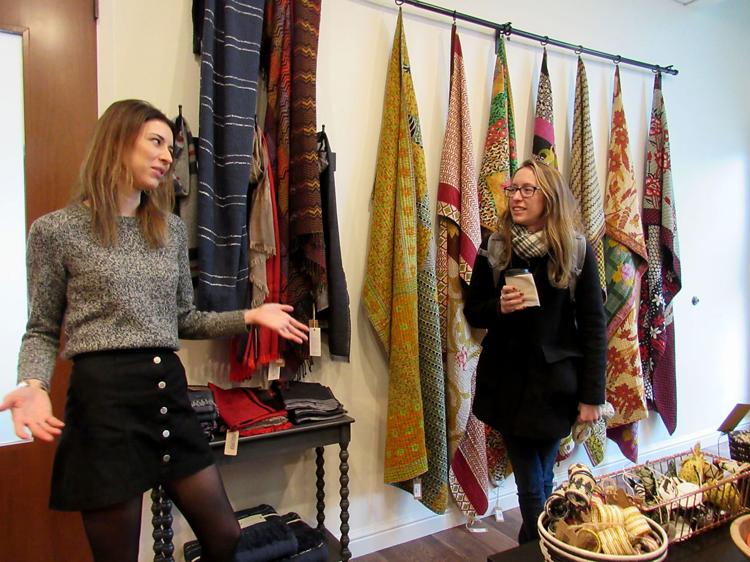 "She has talked about this forever but she has always been on a path to make this happen one way or the other," said Murphy's sister, Sheila Murphy, who works in pharmaceuticals in Illinois and had stopped to visit her sister's shop. "This is the right time for her."
Murphy, who also waitresses at Muramoto on King Street, has a three-year lease on her shop but like many other retailers in the city is concerned about affordable retail space. Rents continue to climb, and many new apartment buildings with ground-floor commercial space are often too large and come with big price tags.
"The price of real estate is just going up, up, up, up. Commercially I don't see how retail can keep up with it," she said. "But I feel very lucky with this spot. This whole thing has been a mixture of excitement and terror, but I figured if I'm going to do it you've got to kind of dig your heels in and make it happen."