Used car sales have entered a new era for a longtime Madison dealership.
A nearly 15,000-square-foot, two-story building is the centerpiece of a 5.6 acre site on Odana Road for Smart Motors and it includes not only more room for customers and cars but more office space, lounges, training areas and a three-car-wide indoor bay that will allow customers to pick-up their recently purchased vehicles inside, shielded from the elements.
But the facility also includes a high-tech space, out of the view of customers, designed to make it easier for Smart to market its vehicles online. A 24-foot across circular and rotating photo booth provides a background and lighting for marketing technicians to take video and still photos of each car on the Smart lot. The technology is allowing Smart to quickly showcase its inventory to customers near and far from Madison at a time when about 80 percent of the company's customers find their vehicles by looking at images and videos online, said Rob Jordan, Smart's operations director.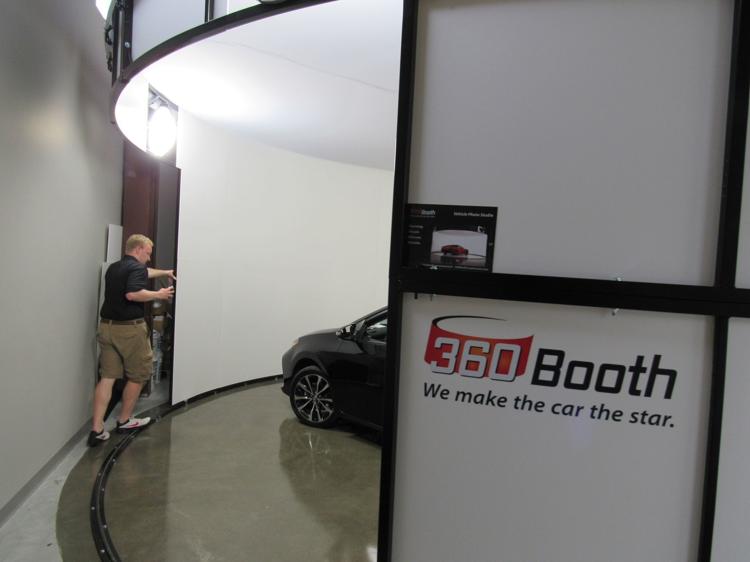 "That's the reason for having a photo booth like that," Jordan said. "That's where our leads are coming from."
Construction on the new facility at the 5702 Odana Road began in October in an effort to replace a dated one-story, 1,800-square-foot building that had no room for a financing department, no lounge and only a few offices.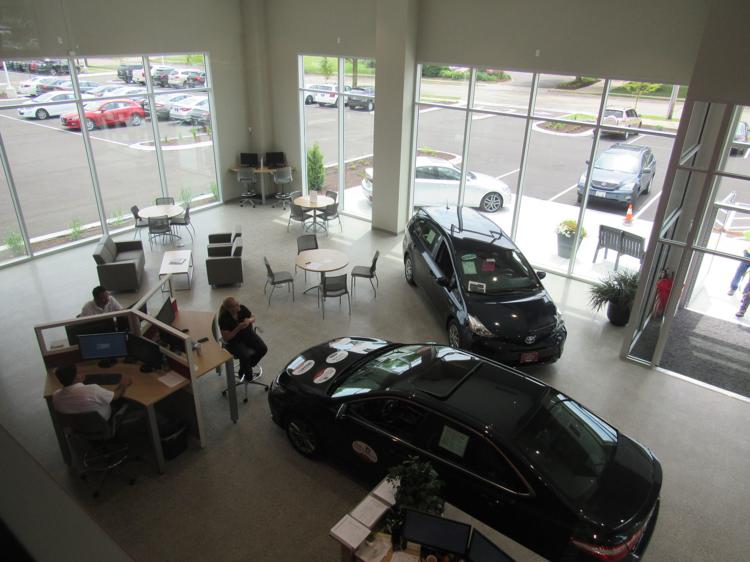 The project, by Sullivan Design Build of Madison, architecturally matches Smart Motors' new-vehicle building across the street. The project involved removing the old building and the removal of an office building on a neighboring parcel to create a more spacious site with room for more than 200 cars, rain gardens to prevent runoff and LED lighting.
You have free articles remaining.
The site also offers prime corner visibility at Odana Road and Tokay Boulevard and is the latest in a series of improvements by Smart Motors since 2007 when it opened its 100,000-square-foot new-car facility along the Beltline at 5901 Odana Road. Other projects for the company, founded in 1908, include the purchase of Ball Body Shop in 2010; the addition of a budget car lot in 2011; expansion of the body shop in 2013 and expansion of its express lube facility.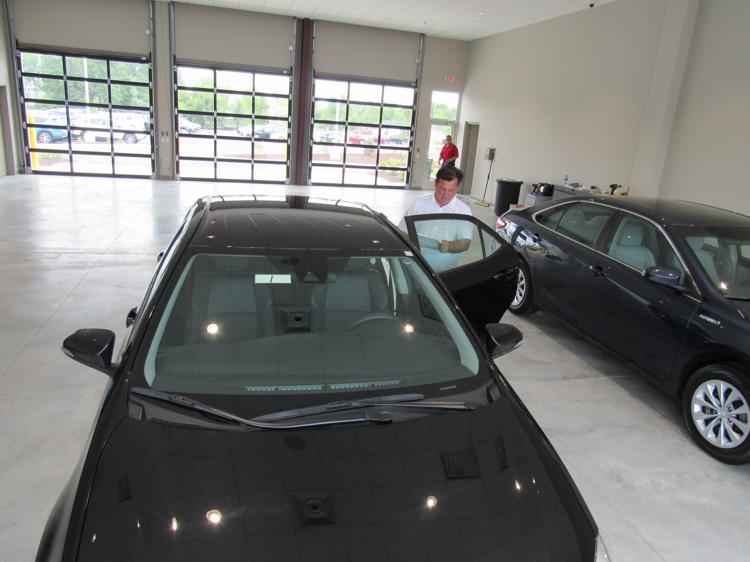 "There was a huge disparity between what we're able to offer customers of our pre-owned vehicles and that of our new-car customers," Jordan said. "We wanted to mirror the experience that our new-car customers were getting."
Jordan, who has been with the company for 12 years, said pre-owned vehicles over the past 10 years have offered a higher level of growth potential than new cars. About 16 million new cars were sold last year in the U.S., Jordan said. On the used side the number is typically between 30 million to 40 million per year.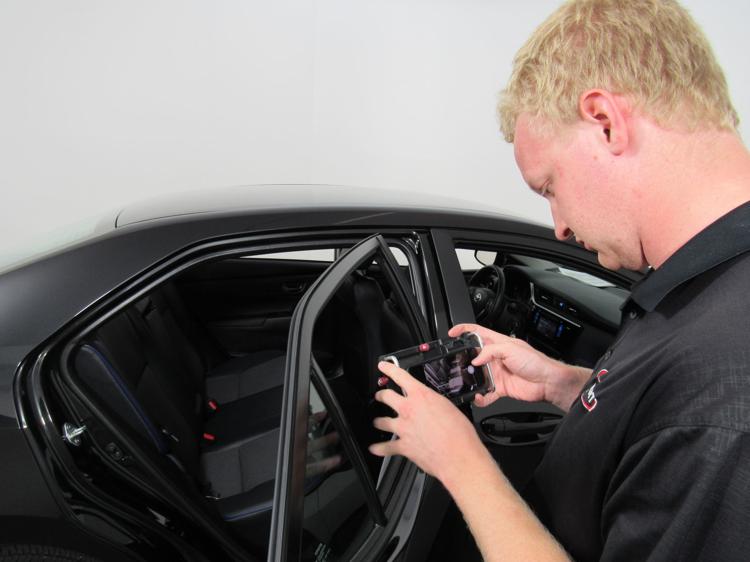 "As a business, that is an area that we would like to address," Jordan said.
The Madison area is flush with car dealerships with clusters on Madison's Far East Side, along the Beltline, Odana Road and in Middleton along Airport Road. Mad City Mitsubishi Motors, recently opened a massive new facility at 920 Ann St. that fronts the Beltline while Fields Jaguar Land Rover Volvo of Madison is constructing a $6.5 million dealership at Rimrock Road and the Beltline on property that since 1977 was home to Badger Bowl.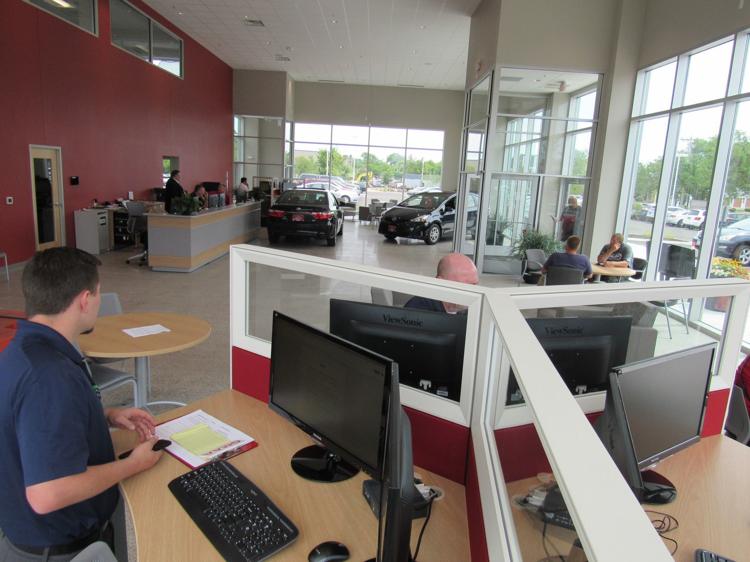 The project includes 33,000 square feet of showroom space, room for 184 vehicles outside and 32 customer parking spots, and 14 service bays. The new home for Fields places it in close proximity to other high-end vehicle brands operated by Zimbrick Automotive Group of Madison, which sells Mercedes-Benz, Porsche, Audi and BMW at that intersection.
"This is really a great market to sell cars in," Jordan said. "We're a little bit insulated against recessions due to government being here and the university being here and it doesn't hurt that we have (Epic Systems Corp in Verona). Those things combined make this a really even-keel market."
Send retail-related tips and story ideas to badams@madison.com or call Barry Adams at 608-252-6148.