MIDDLETON — The emotions were raw when Susie Mather was told last fall that Middleton Sports and & Fitness would close its doors after more than four decades in business.
Even though her parents sold it in 2003, she had a difficult time processing that the business founded and grown by her family would no longer be a part of Middleton's retail landscape.
Mather and her siblings had worked at the store at 6649 University Ave. since they were students at Stephens Elementary. To ensure its success, her parents, Pat and Bob Fass, had sacrificed family vacations, birthday parties and attending some of their children's sporting events.
"It was like a death," Mather said of the announcement by Rick and Ginger Hong, who had bought the business from the Fass family. "It took us weeks and weeks and weeks to process what that really meant."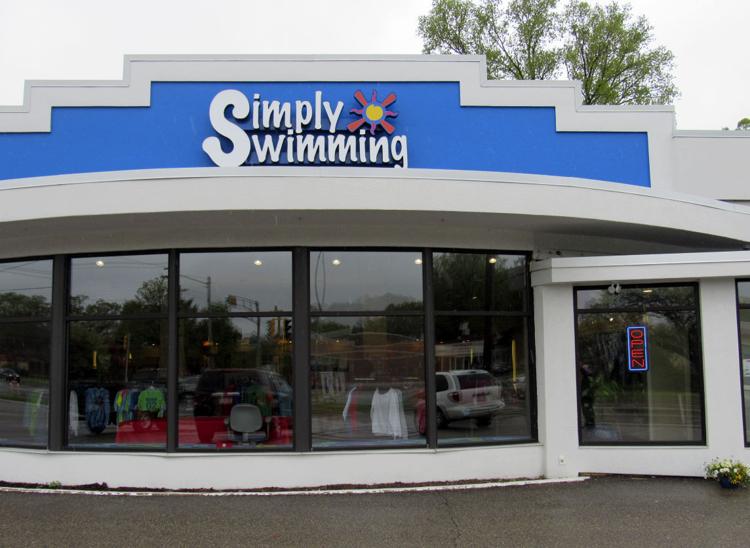 But seven months after that devastating news, Mather, now 50, is at peace. She's also back in the old digs after her parents, who retained the building after selling the business to the Hongs, remodeled the 5,300-square-foot center of the building for Mather's swimwear store, Simply Swimming.
Mather founded the swimming store in 2004 in a 2,000-square-foot location at 6108 Mineral Point Road but was cramped for space. So when the Hongs closed Middleton Sports & Fitness, which also had a large swimwear section, Mather inherited more business which further added to the need for a bigger space.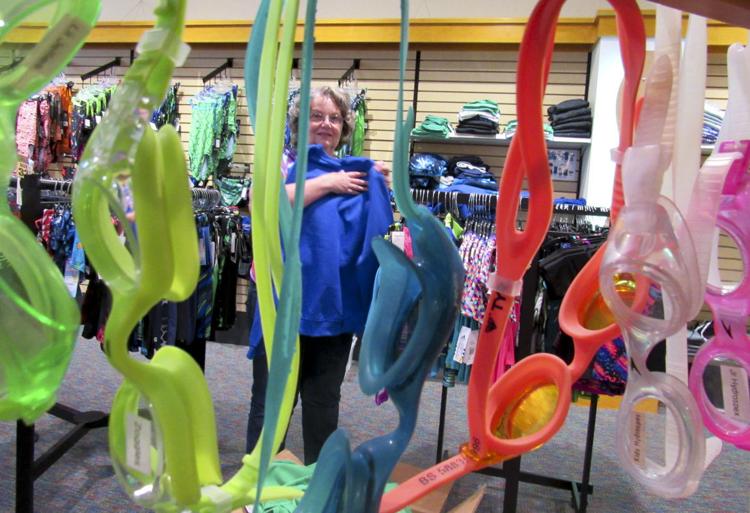 So back to Middleton she went. Mather, who had a hip replaced in January, moved her business in April and opened on May 2. She now has more room for swimsuits, goggles, custom T-shirts, changing rooms, storage and a space for using a heat press to place transfers onto T-shirts. Her brother, Dan Fass, owns Middleton Cycle next door.
"I feel really good to be back," Mather said. "I'm super proud to be here. But I didn't get here by myself. It was the work of my family, my friends and our staff to get me here. This is quite a gift to come home to."
The assistance came not just from her parents but her husband, John Mather, and friend Dick Carlson, who put in countless hours of construction to ready the new space. Former Simply Swimming employee Tom Bessey came back to help on website and technology issues, and Anne Devitt, who managed the Middleton Sports & Fitness swim department for six years, is among Mather's 16 employees.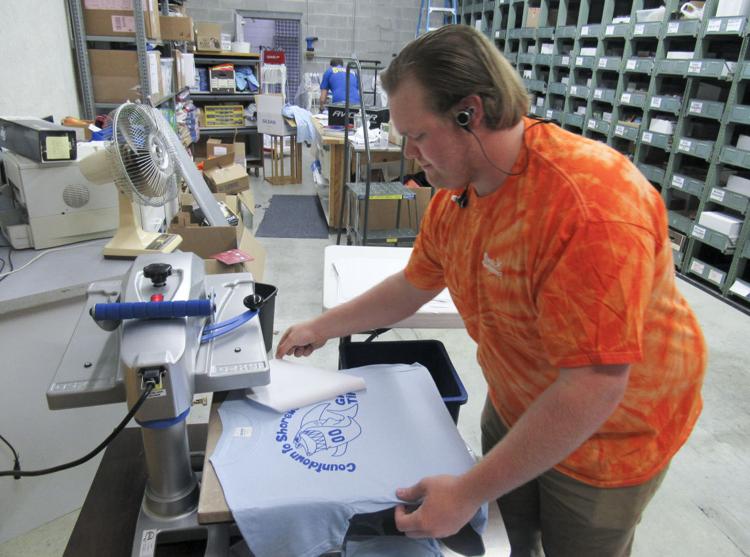 Middleton Sports & Fitness was founded in 1972 in a portion of the building that also included a grocery store, Turkish diner, a bar and a beauty salon. The business moved to downtown Middleton for a few years before coming back to its University Avenue location, where it gradually took over the entire building.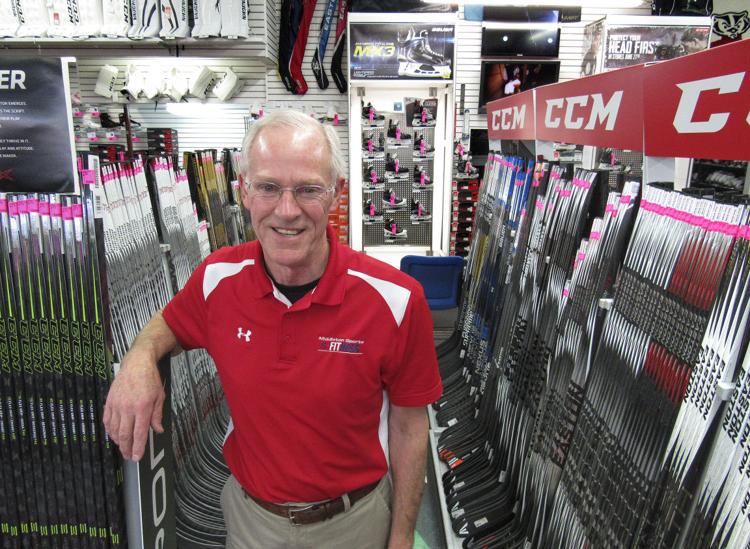 You have free articles remaining.
Register for more free articles
Stay logged in to skip the surveys
When Hong announced he was closing the business, the store had 20 employees, featured skate-sharpening services, a large line of ice skates and hockey sticks and a shooting gallery for customers to try out sticks. The shop also included soccer and lacrosse departments and a swim room jammed with goggles and suits. Hong said in October that he made the decision to retire in 2012 and had hoped to find someone to take over the business.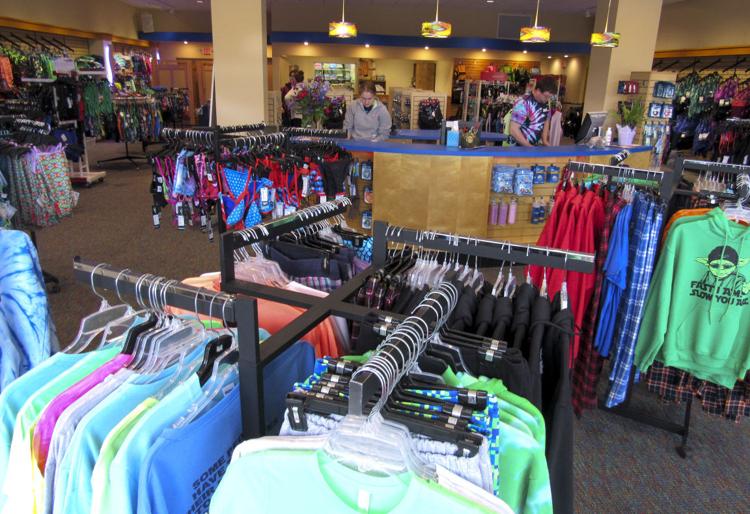 Internet competition, direct sales from manufacturers to customers and the opening of more hockey-focused stores from national retailers — like Total Hockey at Greenway Station in Middleton and Hockey Giant at South Towne Mall in Monona — didn't make finding a buyer for the business any easier, he said.
"It's getting to be a tougher market for the smaller, local retailer," Hong told the State Journal last fall. "Realistically, I didn't see how a store like this could survive."
Now the 11,300-square-foot building has been repurposed into three retail spaces, with Simply Swimming occupying the largest space in the middle.
Bob Fass said he has put about $250,000 into the building, but more will be spent to remodel two retail spaces on the sides of Simply Swimming. Fass said he would like the new tenants of the roughly 3,000-square-foot spaces to complement his daughter's swimwear store.
"They can help each other out," Fass said. "It was very important for me to have (Mather) here because she needed more space to be successful, not that she wasn't already successful, but she needed more space."
The result is one of the largest swimwear shops in the Midwest.
It includes a 15-by-20-foot room dedicated to competitive compression championship suits that can range in price from $100 to $500. Some can only be used five or six times before the delicate suits begin to wear out. Attached to the room is a 10-by-10-foot changing room, since swimmers typically need assistance getting into the suits because of the high compression.
Madison is a swim-centric city that includes Walter's Swim 'n Sun, a longtime swimwear store at 1639 Monroe St.; several private and public pools with swim teams and suburban communities with club teams. Swimmers at Memorial and West high schools are perennial favorites to win state titles each year, and Verona's Beata Nelson finished her high school career last fall as one of the most accomplished swimmers in state history and is eyeing the Olympics.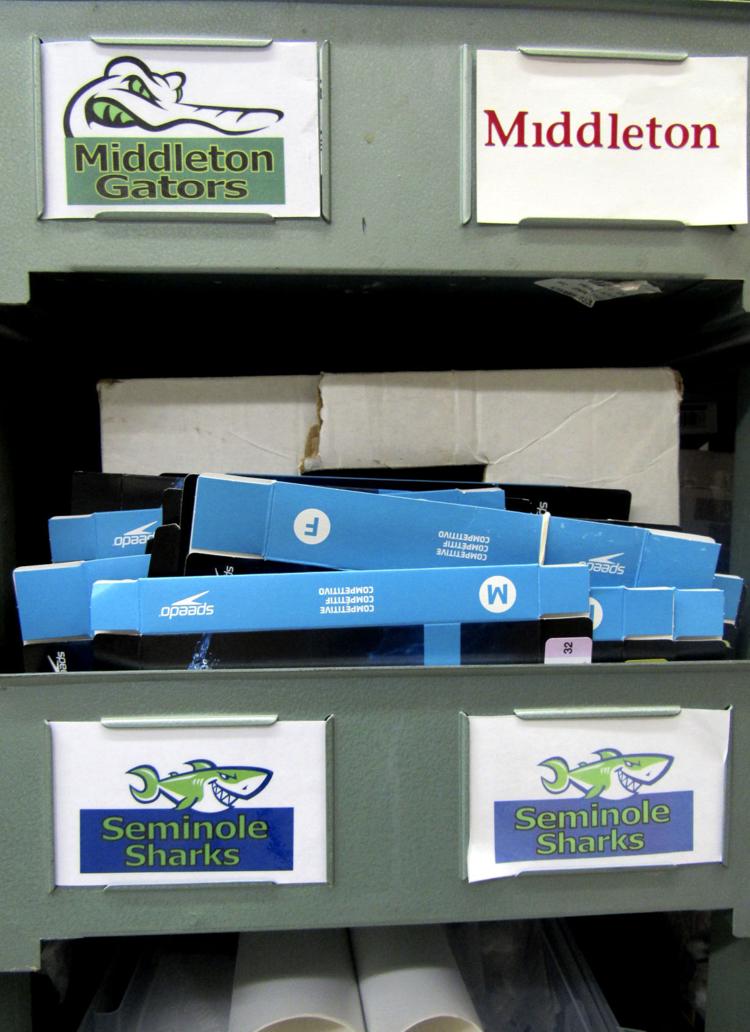 Mather's family is a charter member of Parkcrest Pool on Madison's West Side. Her business gets team swimwear orders from all eight teams in the Tri-County Conference and nine of the 13 teams in the All-City Swim & Dive League. The Middleton Gators have been a customer of Mather's for over 30 years going back to when she was working for her parents.
"I was lucky to start with a great foundation because a lot of our customers (from Middleton Sports & Fitness) came with us when we started Simply Swimming," Mather said. "Our goal when John and I started was not to become the biggest swim shop. It was to service the teams in this community."