Even though big department stores around the country boasted major sales on Black Friday, many shoppers still focused on the unique items found at locally owned retailers.
Sherri Hendrickson, of Monroe, spent the morning and early afternoon Friday along State Street to start shopping for holiday presents. She said she tries to find meaningful gifts for her family and friends that they wouldn't be able to find at the chain stores.
"I think these stores (on State Street) offer a really unique selection," Hendrickson said, while perusing sticker options at Anthology, 230 State St.
Local businesses play up their strengths — the experience of shopping in unique stores, unusual or one-of-a-kind gift ideas and personable employees — to compete with big box stores and online retailers, including Amazon.
The weeks between Thanksgiving and Christmas are vital to local retailers, said Colin Murray, executive director of Dane Buy Local, a small-business education and promotion organization. Many businesses, including Little Luxuries, 230 State St., and Orange Tree Imports, 1721 Monroe St., ring up almost a third of their sales for the entire year during the short holiday season.
"For a lot of them, it's a make or break season," Murray said.
For Orange Tree Imports, Black Friday itself doesn't bring a lot of shoppers, owner Carol "Orange" Schroeder said. Small Business Saturday — the name for the day after Black Friday, coined by American Express in 2010 — brings in more customers, as do the following weekends before Christmas.
"We sort of slide through Black Friday," Schroeder said. "It's always been a good day for us, but not a great day."
Laura Komai, who owns Anthology with her sister, Sachi, said the two weekends before Christmas tend to be the busiest for her store.
You have free articles remaining.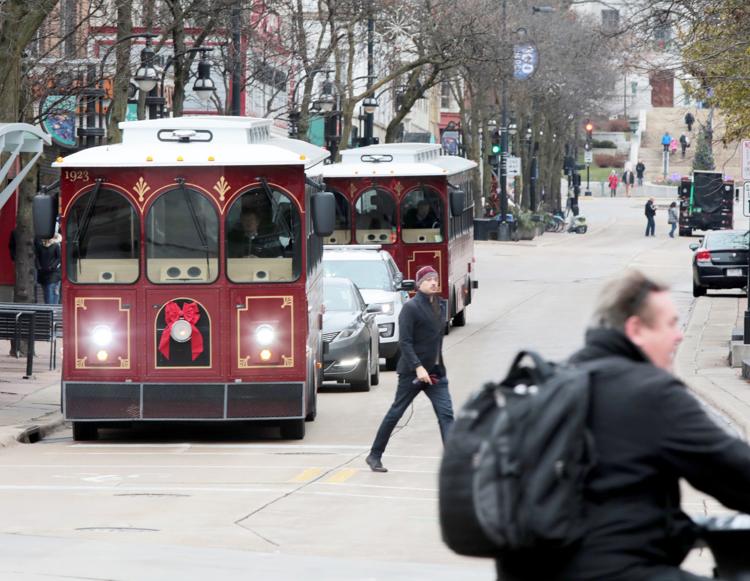 "Basically everyone waits for the last 10 days," Komai said.
Andrew Smith, of Madison, said he was celebrating the holidays early this year and needed to stock up on gifts for this weekend, which is what brought him to Little Luxuries and other shops Friday. Smith likes shopping at smaller stores because he can find gifts that are a little more personal for family members and friends, he said, whether or not he knows what he's looking for in advance.
"I always find stuff," Smith said while shopping at Little Luxuries. "And then I find stuff for me, too."
Although owning an independent retail store is challenging in the era of online shopping, Madison-area residents seem to be willing to support the smaller places, Murray said.
"Many of the consumers in Madison really get it," Murray said. "They understand the importance of buying local."
Despite the community support, there are some variables that concern shop owners, Schroeder said, particularly weather.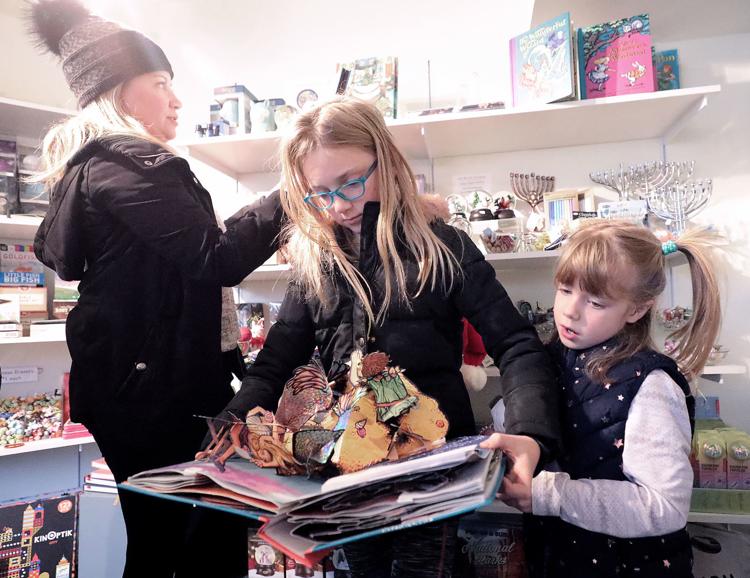 Shoppers might be willing to pop from shop to shop if it's cold but sunny, but if blustering winds, sleet or snow come through the area, days that otherwise would have been busy might see fewer sales.
"Our big concern is weather, because if it snows on the weekends before Christmas, I think it's easier for people to stay home and order online," Schroeder said.