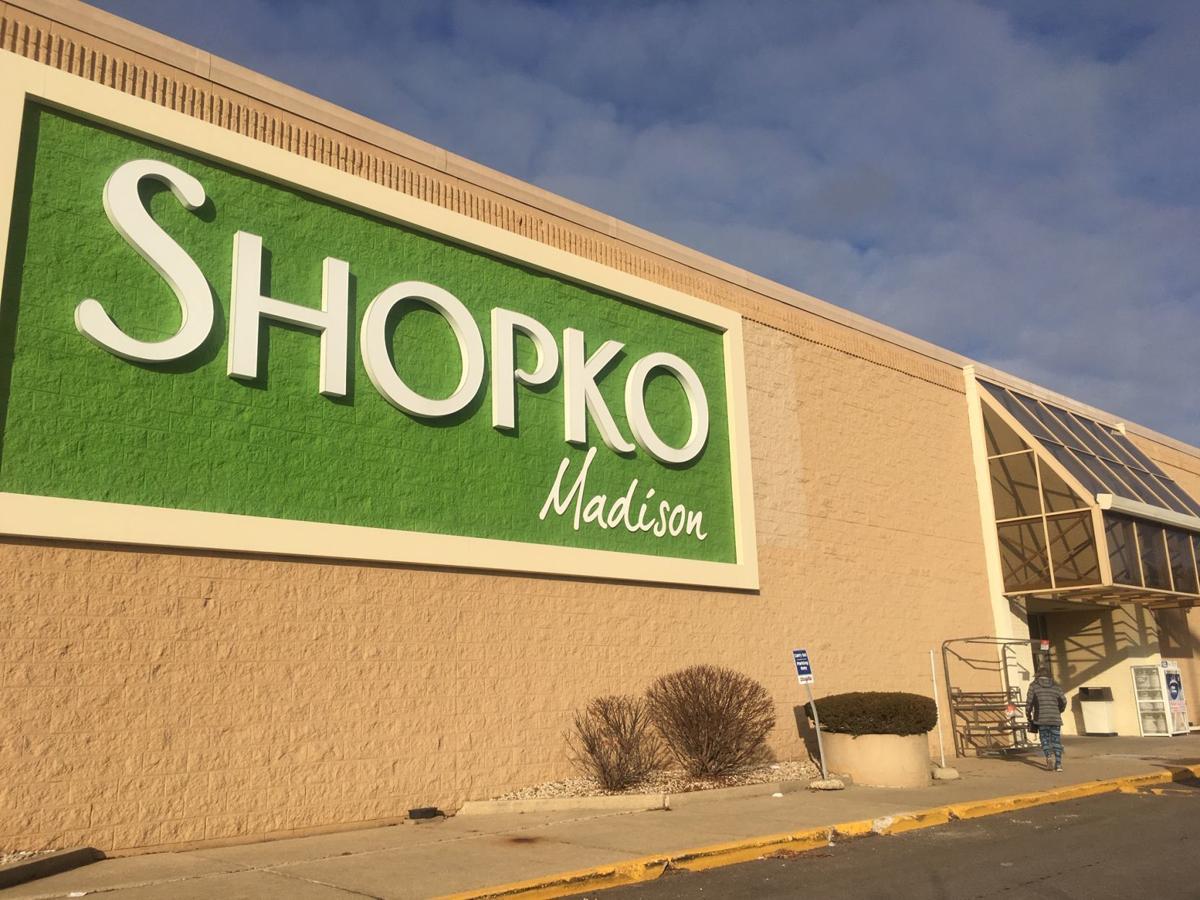 One of Wisconsin's legacy retailers said Wednesday it has filed for Chapter 11 bankruptcy protection and will close 38 more locations, including both of its Madison stores.
Shopko, based in the Green Bay area with 360 stores in 26 states, including a large presence in Wisconsin, said it is restructuring "as a result of excess debt and ongoing competitive pressures."
The company, with three stores in Dane County and dozens across the state, many in smaller communities, has obtained $480 million in debtor-in-possession financing to help fund and protect its operations through the Chapter 11 process. The money will be used to pay suppliers, vendors and other business partners. The bankruptcy was filed Wednesday in the U.S. Bankruptcy Court in the District of Nebraska.
"In a challenging retail environment, we have had to make some very tough choices, but we are confident that by operating a smaller and more focused store footprint, we will be able to build a stronger Shopko that will better serve our customers, vendors, employees and other stakeholders through this process."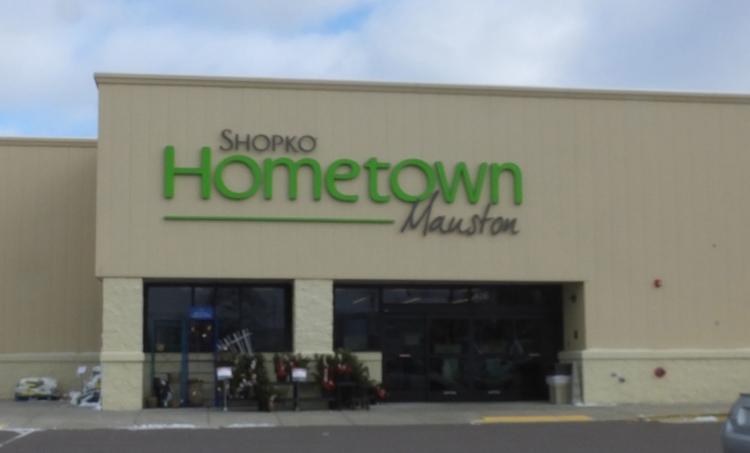 Shopko, which was purchased by Sun Capital Partners, a private equity group in 2005, announced late last year the closing of 39 stores in 19 states by the end of this February, including a store in Mauston that opened in 2015. Last week the company added six more Wisconsin stores to the closure list. They are in Appleton, Grafton, La Crosse, Menasha, Seymour and Sussex. On Wednesday, Shopko added 10 more stores in Wisconsin to the closing list, including the Shopko on Mineral Point Road at West Towne Mall and the Shopko on Zeier Road on Madison's East Side.
Other Wisconsin stores that will close are in Green Bay, Manitowoc, West Bend, Stevens Point, Plover and Neenah, along with Shopko Express stores in Appleton and the Outagamie County town of Buchanon east of Appleton. The closings will leave just the Shopko store at South Towne Mall in Monona as the lone Shopko store in Dane County. The Shopko just off Aberg Avenue on Madison's North Side closed in 2014.
"I'm not at all surprised they're closing their full line stores in cities where there are Walmart, Targets and Kohl's," said Jerry O'Brien, executive director of the Kohl's Center for Retailing at UW-Madison. "I think they had a difficult time differentiating."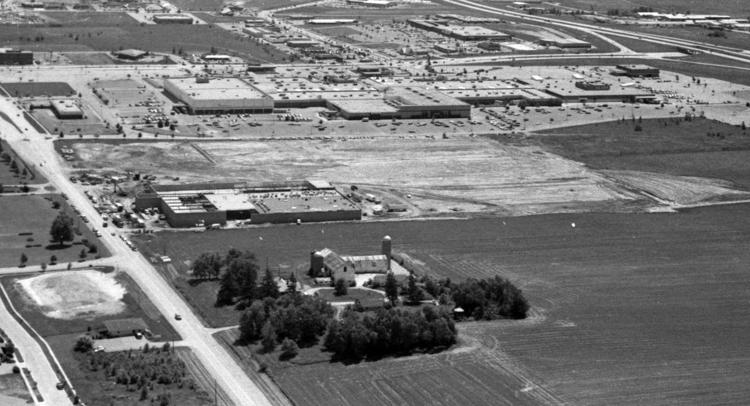 Shopko also has other stores throughout southern Wisconsin in communities like Watertown, Beaver Dam, Janesville, Monroe and Fort Atkinson, but the Madison stores found themselves surrounded by highly competitive national retailers. For the West Towne store, which opened in 1981 when there was farmland next to the store, a Walmart and Sam's Club opened across the Beltline in 1988. The Kohl's at West Towne opened in 1995 in the 89,000-square-foot former Prange Way building, while Target added a store on Junction Road in 1996 and at Hilldale Shopping Center in 2011.
Employees in demand
Both Madison Shopko stores are scheduled to close by April 15. It was not immediately known how many employees would be affected by the closures. However, O'Brien, who just returned from a conference of the National Retail Federation where he learned there are 900,000 retail positions waiting to be filled nationally, said those who lose their jobs should have a relatively easy time in finding work.
"It's always sad for the people that work there. They have longtime employees," O'Brien said. "They'll be snatched up. There's a huge shortage."
In addition to closing stores, Shopko has been selling its pharmacy operations and has its headquarters building in Ashwaubenon for sale for $24.3 million, according to the Green Bay Press-Gazette.
Just days after Kroger announced it was buying the records of over three dozen Shopko pharmacies, Iowa-based Hy-Vee announced on Dec. 14 that it had purchased the records from another 22 Shopko pharmacies. The Hy-Vee deal was for pharmacies in 17 cities, but the only Wisconsin store on the list was the Shopko Pharmacy on Mineral Point Road. The rest were in Iowa, Illinois, Minnesota, Nebraska and South Dakota.
The company, with 76 locations in Wisconsin, also announced on Wednesday that it will relocate over 20 optical centers to free-standing locations and conduct an auction for its remaining pharmacy business.
Shifting strategies
Shopko also has a store in Columbus that opened in 2012 as part of the company's Shopko Hometown concept, stores that are about 35,000 square feet compared to the traditional stores, like those in Madison, that range in size from 85,000 to 100,000 square feet. The Shopko Hometown stores have been built in smaller communities that, in the past, have been bypassed by Shopko and had been largely ignored by Walmart, Target, Kohl's and Kmart but have been a magnet for the likes of Dollar General and Dollar Store.
"They're in small, underserved communities," said Paul Jones, who was Shopko's president and CEO at the time. "We felt there was a void in these smaller markets for general merchandise retail and pharmacy services."
The Hometown concept also has been incorporated into Pamida stores, a discount retailer purchased by Shopko in 1999 and operated as a separate division until 2012 when the two companies merged. One of those converted stores is in Reedsburg.
Shopko was founded by pharmacist James Ruben in Green Bay in 1962. By 1971, Shopko had 10 stores. By 1981, it had opened its 30th store, located on Madison's Far West Side. Shopko now has 126 larger-format stores, 234 HomeTown locations, five Shopko Express Rx stores, six Shopko Pharmacy locations and four Shopko optical stores.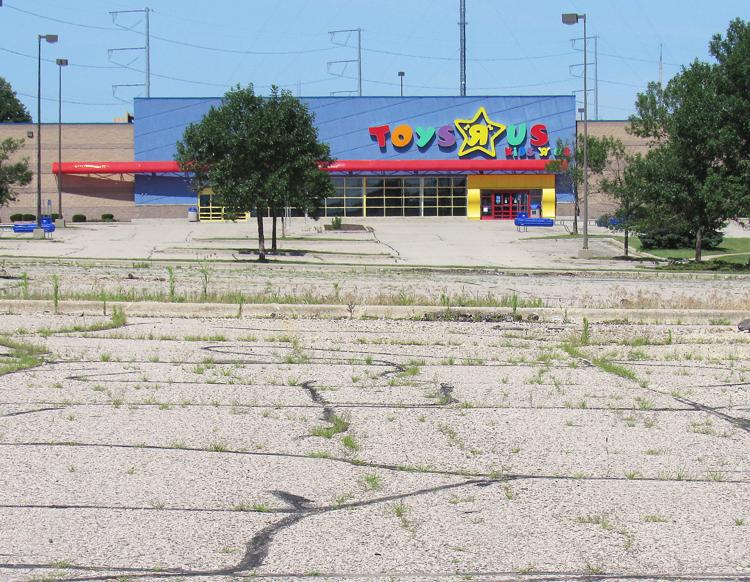 The closing of the Shopko at West Towne creates another large retail void at the sprawling property. In the last year, the 140,000-square-foot Boston Store closed, the Sears store, which had been cut in half to make way for a Dave & Buster's and Total Wine & More, was shuttered, followed by the closing of the 55,000-square-foot Toys R Us store in May. In addition, the Apple Store, known for its high customer traffic, relocated in 2017 to Hilldale Shopping Center.
"It is a ton of space," O'Brien said of the vacant and soon-to-be vacant spots at West Towne. "It's not atypical of malls across the country. It will be interesting to see how this plays out."
Shopko still has stores in communities like Watertown, Beaver Dam, Janesville, Monroe and Fort Atkinson, but the Madison stores became surrounded by national retailers.
The business news you need
With a weekly newsletter looking back at local history.