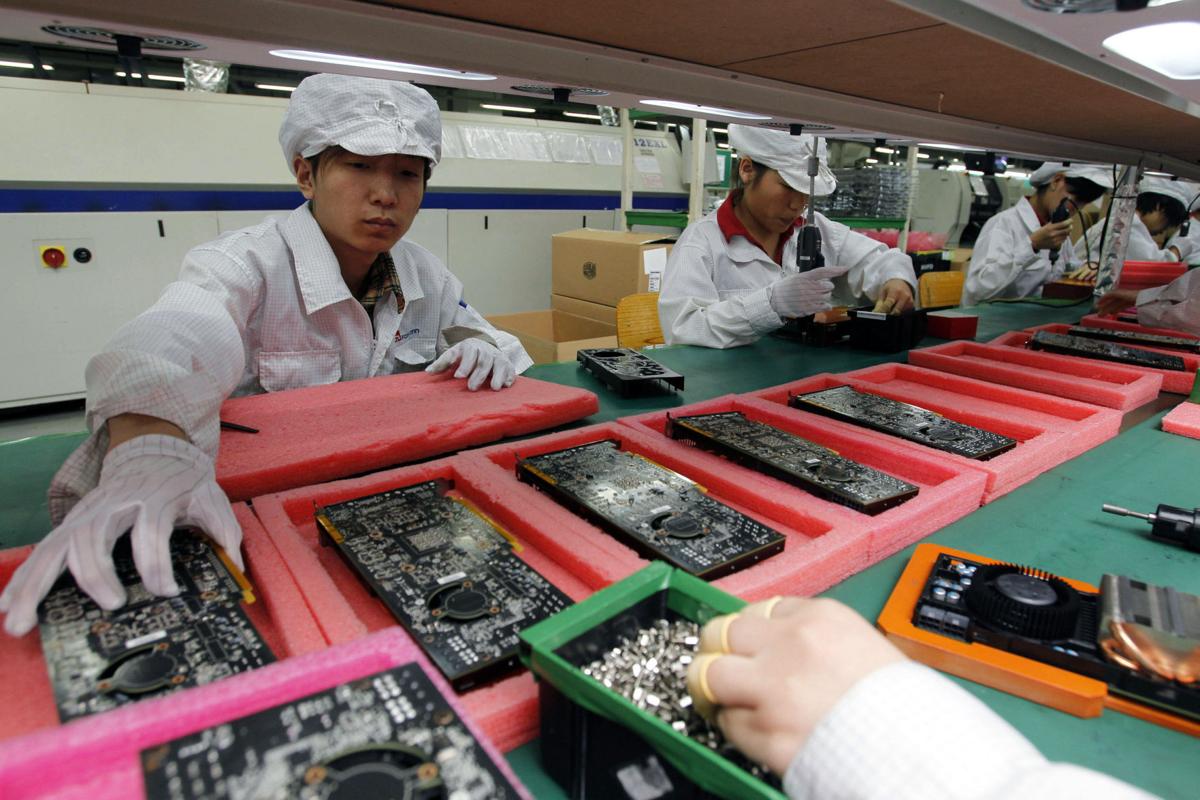 The Wisconsin Senate's top Republican said Thursday that the Legislature may have to pass a bill to help induce a Taiwanese technology company to bring a plant to Wisconsin.
Foxconn, best known for making Apple's iPhone, is looking to build a display panel factory in the U.S., with several states in the running.
Company officials have held a number of meetings in Wisconsin and looked at sites in the Racine area and central Wisconsin, as well as parcels in Dane County that would not be suitable for a large plant, the Milwaukee Journal Sentinel reported.
The lure of a $7 billion plant that could employ as many as 10,000 people has already prompted U.S. House Speaker Paul Ryan to make a pitch for his home state. Senate Majority Leader Scott Fitzgerald told the Journal Sentinel on Thursday that such a prize would be worth additional help.
"I can't imagine (we) wouldn't at some point, but I don't know what it would look like," Fitzgerald said of potential legislation.
Fitzgerald also said he attended a barbecue at Gov. Scott Walker's official residence this week at which Foxconn Chairman Terry Gou was a guest.
"We're working with (Walker's) administration on discussions about placement in Wisconsin," said Myranda Tanck, Fitzgerald's spokeswoman. "We haven't ruled out the Legislature would take some action to facilitate a deal."
Foxconn assembles smartphones and other devices for Apple, Sony, BlackBerry and other brands. Most of its operations are based in China, where its plants employ about 1 million people.
For the company's U.S. plant, Gou has said it is considering Wisconsin, Michigan, Ohio, Pennsylvania, Illinois, Indiana and Texas as manufacturing states with which the company hopes to work.