The Schwinn bicycles of the past were Cadillacs with names like Phantom, Tiger and Hornet.
The Sting-Ray, "the bike with the sports car look," was coveted for its banana seat, high-traction studded balloon rear tire, butterfly handlebars and colors. With the Varsity and Continental, Schwinn introduced affordable 10-speeds sold at stores around the country.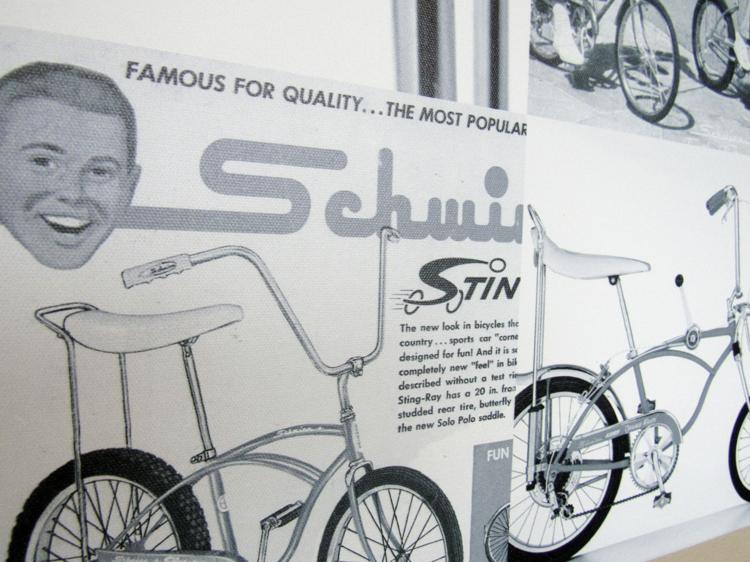 Baby boomers who cruised the streets of America between the 1950s and 1970s on the popular brand of bikes will soon have a few new Schwinn rides that come with classic-sounding names and evolving technology.
Madison-based Pacific Cycle, which purchased Schwinn out of bankruptcy in 2001, is set to launch three models of battery-powered, pedal-assist bicycles. The move is designed to energize the Schwinn brand, keep aging boomers with a love of nostalgia on a bike and to grab a share of the growing popularity of e-bikes.
It's Pacific Cycle's first major entry to the e-bike market that, according to some industry estimates, may have grown by as much as 70 percent in 2016.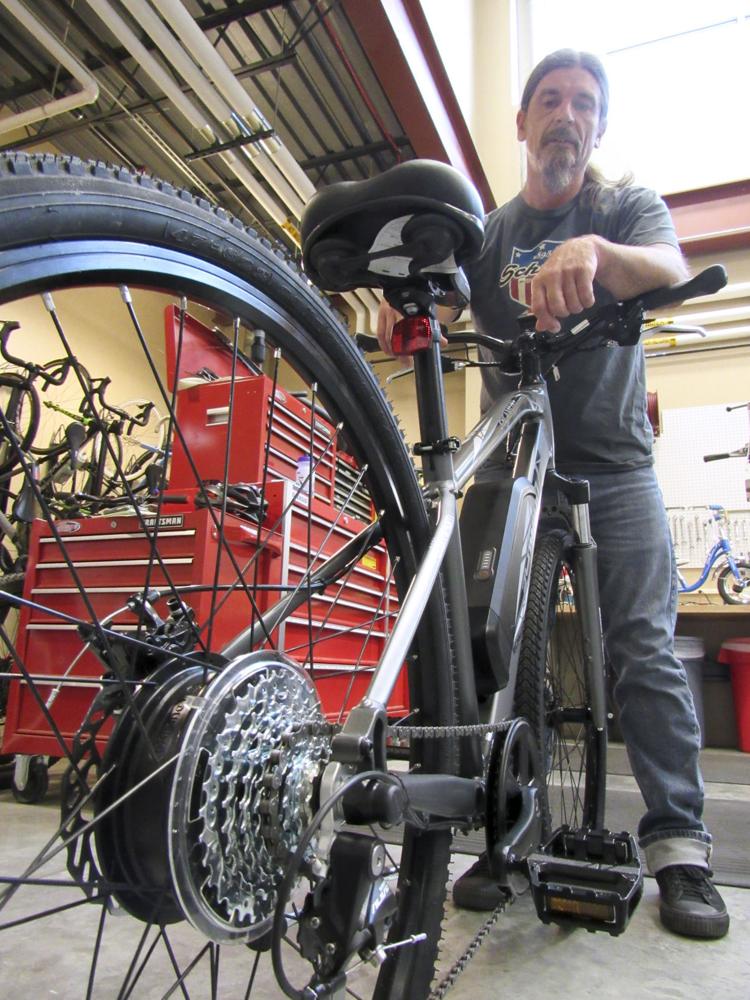 The motor, powered by a rechargeable external battery, can make hills effortless, extend rides and reduce the sweat factor.
"It's like somebody's giving you a push," said Joe Werwie III, senior director of bike product development at Pacific Cycle. "It brings people back to when they first learned how to ride a bike. It's giving them their freedom back."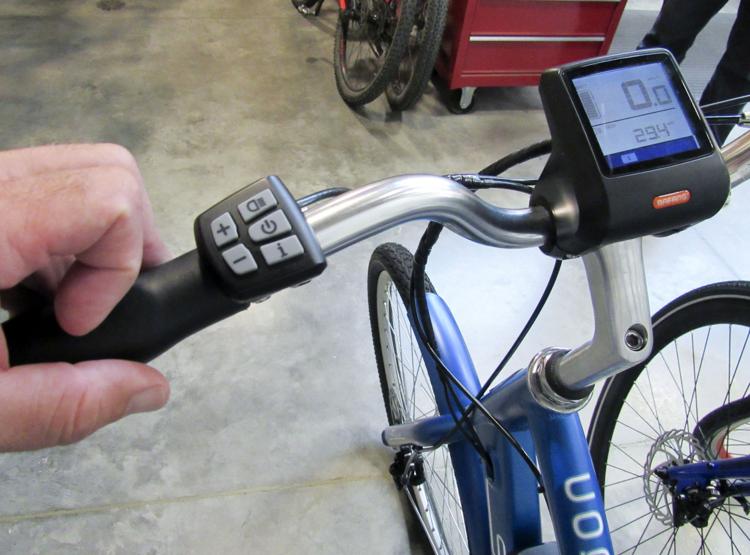 Riders of pedal-assist e-bikes are still required to pedal. The motor has five settings controlled by a switch on the left handlebar that allows the rider to choose the degree to which they are assisted. Information is displayed on a digital odometer screen with the battery lasting about 40 miles on a typical ride before it needs charging. The system can also be turned off and the bike powered 100 percent by the rider but even at its lowest setting, the e-bike system, which uses a series of speed and rpm sensors, makes an immediate and noticeable difference.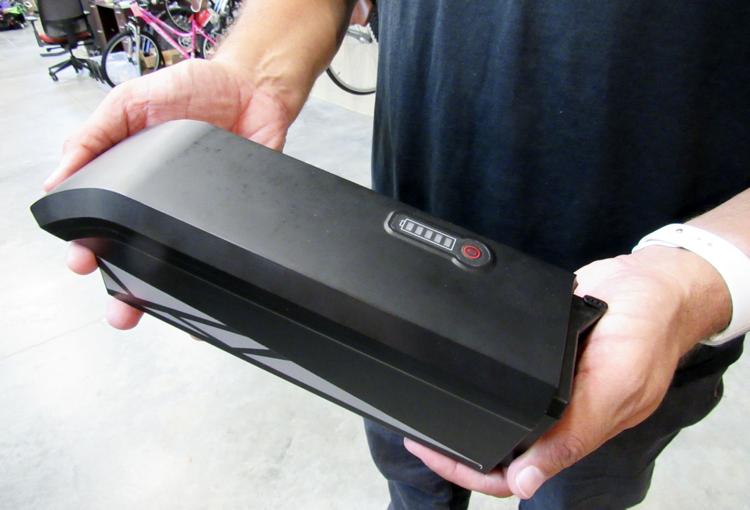 You have free articles remaining.
Register for more free articles
Stay logged in to skip the surveys
"It's helping you but it's not doing all of the work for you," said Chuck McFarland, Pacific Cycle's e-movement product manager. "There is no throttle. You can't just coast. The sensors and the system read how much power you're putting into the bike."
Pacific Cycle, founded in 1977 on Madison's Far East Side, is a house of brands that includes Mongoose; InStep, a bicycle trailer company; and Kid Trax, a line of battery-powered ride-on toys for young children. The company, with 450 employees, 100 of those in Madison, was purchased in 2004 by Dorel Industries, a Canadian firm that sells baby strollers, car seats, furniture and other products.
Pacific's headquarters is on Hammersley Road, adjacent to the Southwest Commuter Path's bridge over the Beltline, and the popularity of e-bikes is being played out just a few miles away.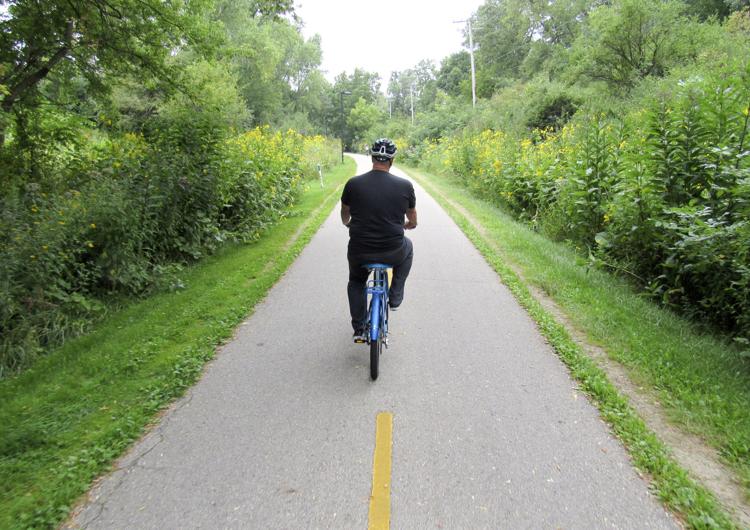 That's where Len Mattioli is selling e-bikes to customers throughout the country. In 2013, the former appliance and electronics mogul opened Crazy Lenny's E-Bikes in a 4,000-square-foot space. In March, he moved the business to a 12,000-square-foot showroom and service center at 6017 Odana Road just a few hundred feet from his original location.
Mattioli sells e-bikes from several companies and could ultimately sell Schwinns. He has been overwhelmed by the success and the potential of the e-bike industry.
"This is the best product I've ever seen since someone walked into my old, old store in 1970 with a microwave oven," Mattioli told the Wisconsin State Journal in March.
The e-bike systems from Schwinn come with either 250-watt or 350-watt motors, adding about 15 pounds to each bicycle. The bikes range in price from $1,200 to $2,500 and are scheduled to be available through Amazon in late October and ultimately will be sold in retailers around the country. Competitors of Schwinn e-bikes include Pedego, Hi Bike, Currie Technologies and Juiced. Giant and Waterloo-based Trek also have lines of e-bikes.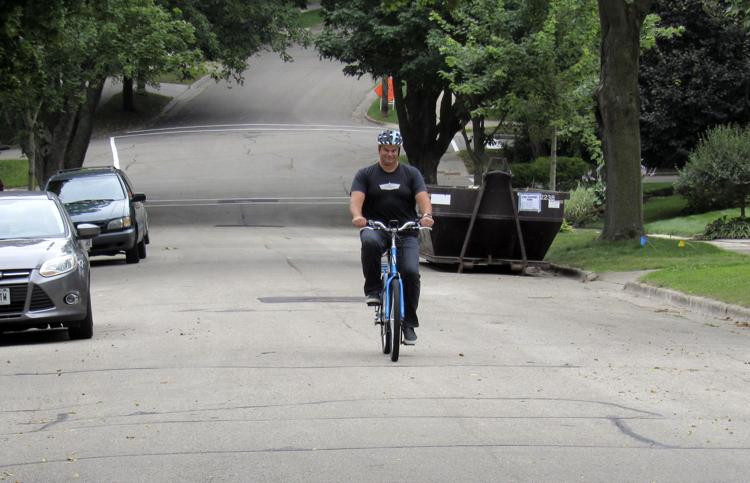 The Schwinn line of e-bikes so far — more models are being developed — consists of the Monroe, a fixed-gear, single-speed bike; and the Sycamore, an eight-speed hybrid; both of which have motors mounted in the hub of the rear wheel. The Constance is a seven-speed urban cruiser similar to a "granny bike" with a mid-motor drive system mounted at the pedal crank that keeps the weight more centralized.
Consumers being targeted by Schwinn include more than just nostalgic baby boomers. The company says e-bikes are ideal for commuters who want to avoid overexertion, college students who need quick and easy transportation that can be parked for free anywhere on campus, parents towing children, hunters who want a quiet ride on narrow trails and anyone who lives in an area with hills — think Mount Horeb or San Francisco. The e-bikes can also bring parity to couples who have different abilities and stamina, Werwie said.
"With a brand name like Schwinn, we feel pretty comfortable of it being a bike that people are familiar with," Werwie said. "We still have brand equity. It's very recognizable. And when the largest customer base for this (e-bike) category is baby boomers, we think we're positioned pretty well."