Many will miss the Parisian hot chocolate, Ugly Cookies and Badger Bait.
The doors to a stylish home decor shop are closed while above a counseling service is scrambling to find a convenient location for the 125 clients it sees each week.
Fire has wreaked havoc in an historic building at Schenk's Corners and has put a damper on a vibrant corridor known for its shopping, restaurants, night life and other businesses that have helped make the East Side neighborhood a prime destination.
It was still too early on Monday to determine a cause of Sunday's early morning fire or speculate on the reopening of the businesses affected by the blaze. No one was hurt, but the Chocolaterian Cafe, which opened in 2012, appears to have taken the brunt of the fire, reported just before 6 a.m. at 2004 Atwood Ave.
Attempts to reach Leanne Cordisco, owner and co-founder of Chocolaterian, were unsuccessful Monday, but a post on the cafe's Facebook page said that the fire likely started in the basement and worked its way up through the building's west wall, ultimately to the roof.
"There's a small ocean of water in the basement of the building and serious smoke and water damage throughout," according to Sunday's Facebook post, which indicated that insurance adjusters and contractors won't be allowed in until Wednesday. "So, until then, we won't really have a sense of the level of damage and/or what we'll need to do to get back up and running."
The site was the home of Schenk Grocery and Tavern in 1893 and later a grocery store and department store owned by William Schenk and Art Huegel, who formed the Schenk-Huegel Co. The business sold uniforms from 1961 until it closed in 2011.
The Chocolaterian arrived a year later and resulted in a renovation of the space, which has entrances on both Winnebago Street and Atwood Avenue, and includes hardwood floors and some of its original interior architecture. The 44-seat cafe has become known for its line of chocolates and other sweets but also for its coffee, quiche, flat breads, hot-pressed panini sandwiches and Tuesday game nights.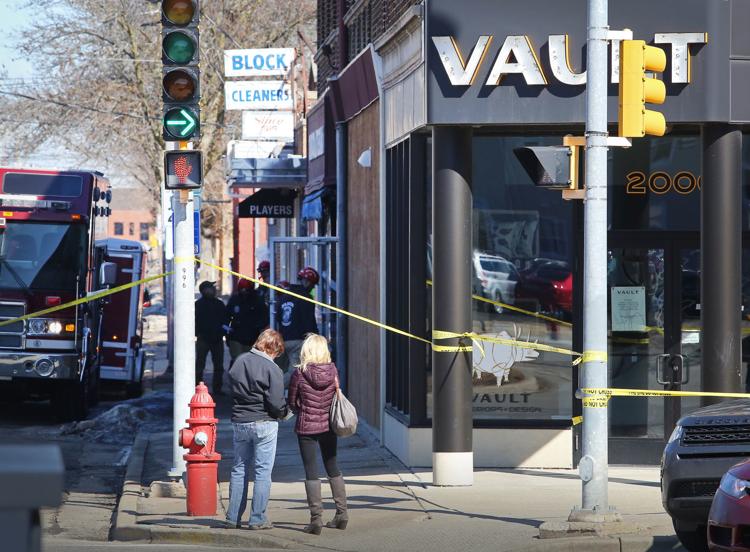 You have free articles remaining.
Register for more free articles
Stay logged in to skip the surveys
At the point of the building is Vault Interiors & Design. Carrie and Ira Simpson invested about $100,000 into their triangular 2,200-square-foot space in 2013. The business features the original terrazzo floor and sells furniture, throw pillows, candles, picture frames and other decorative accessories. But about 80 percent of its revenue comes from design work, something that, for the time being, will be done out of their home.
The Simpsons said Monday that while they have not been allowed into their business they believe their inventory has been totaled by smoke and water. Firefighters ran hose through the front door and over the sales floor to access the blaze, but they're hoping insurance covers their losses.
"You can assume there's always a possibility (of fire) but you don't want to imagine that you actually have to deal with it," Carrie Simpson said. "One of the things that's nice about our business is that we can be pretty nimble and I'm sure that we will recover from this."
The Simpsons were at home at the time of the fire and preparing to take their dog to the dog park when they got the call. When they arrived at their store, they found black smoke coming out of the back of the building.
"It's a little surreal trying to sort through everything," said Ira Simpson, who has seen his share of fires as a sergeant with the Dane County Sheriff's Office. "The best thing to keep in mind is that no one got hurt. I'm glad it was a commercial structure and not a house."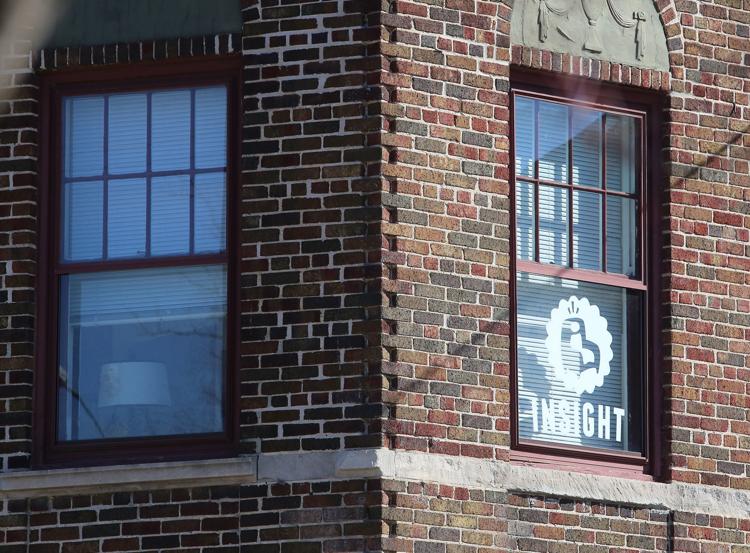 On the second floor, it was not known Monday the extent of the damage to Bizzy Bizzy, a marketing and web design company founded in Chicago in 2009 by Candy Phelps but which moved to Madison in 2012, according to its website.
Down the hall, three of the four suites rented by Insight Counseling & Wellness were destroyed, but the firm's main office, where medical records and its computer system are housed, was not touched by fire or water. Jeanne Kolker, who opened the growing practice in December 2013, was visiting family in eastern Iowa when she was notified of the blaze. She is looking for alternative office space and said some of her work could move to her yoga studio across the street. She's unsure if her practice will return to the building damaged by the fire or if her business will need to find a permanent home elsewhere in the neighborhood.
"This is a significant hit for us," said Kolker, who now has nine employees. "We're greatly impacted by this. We're figuring it out and people have been wonderful reaching out. I just have to figure out what makes the most sense logistically."