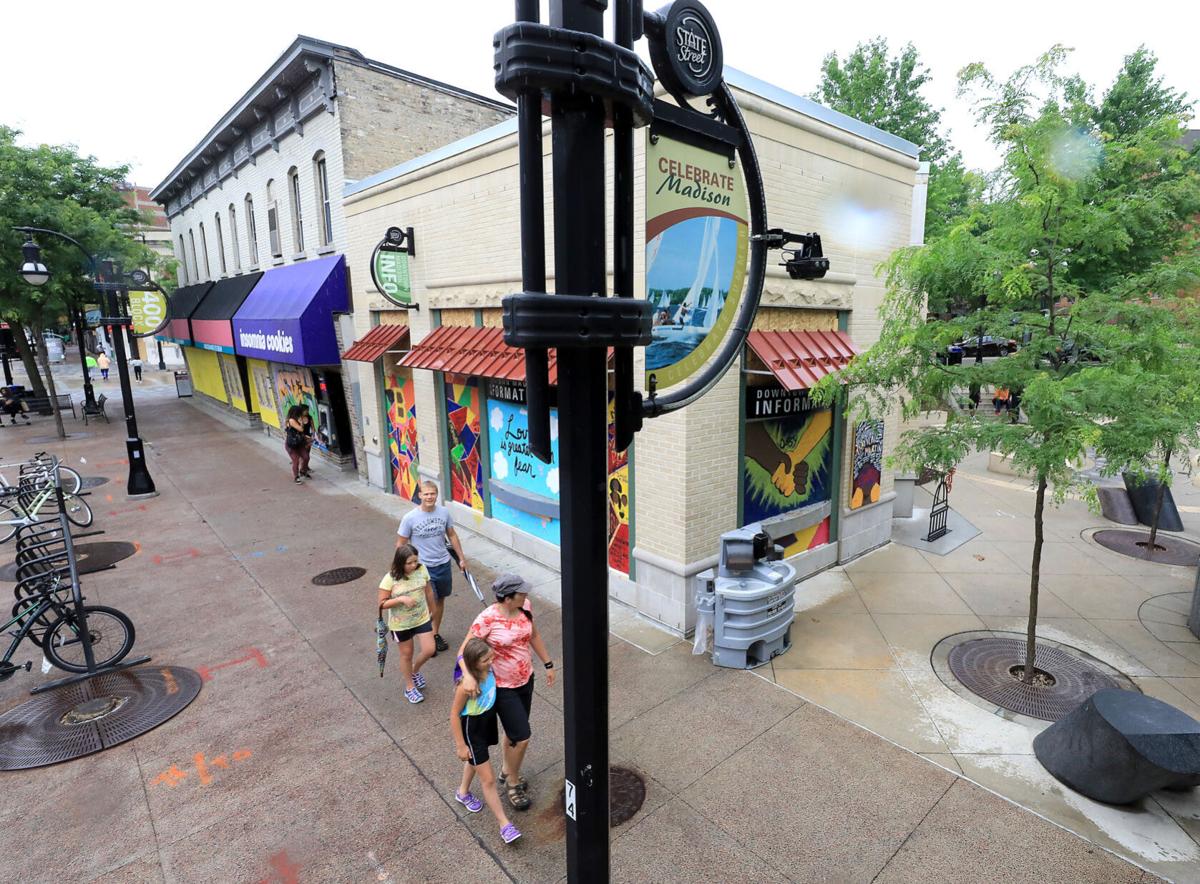 A coalition of State Street businesses pleaded with the city on Monday to improve safety, offer subsidies to attract new businesses and to temporarily convert the street into a pedestrian mall.
In a letter to the city titled "Save State Street" and signed by "your concerned local State Street business and property owners," the group, which had been meeting for nearly two weeks, also encouraged the city to fund programs to increase the number of Black and other minority-owned businesses; add more security cameras, remove rocks from planters and to replace the glass at the now boarded up visitor center adjacent to Lisa Link Peace Park.
The list of 19 requests come in the wake of closures due to COVID-19 followed by rioting and looting during protests over the killing of George Floyd. Business owners say they fear for their safety, haven't been listened to by the city and worry about the street's vibrancy as several businesses have indicated they may not return.
"State Street continues to exist in a state of emergency. Businesses and our entire community have sustained devastating blow after devastating blow this year. The pandemic was catastrophic to businesses even before the riots began," the merchants write in their letter sent to a wide swath of city leaders, including Mayor Satya Rhodes-Conway. "It's time for State Street to bounce back. We want to keep our businesses here and for everyone to succeed in our beloved downtown. However, at this point in order to do so we need your help. We need you to help us save State Street."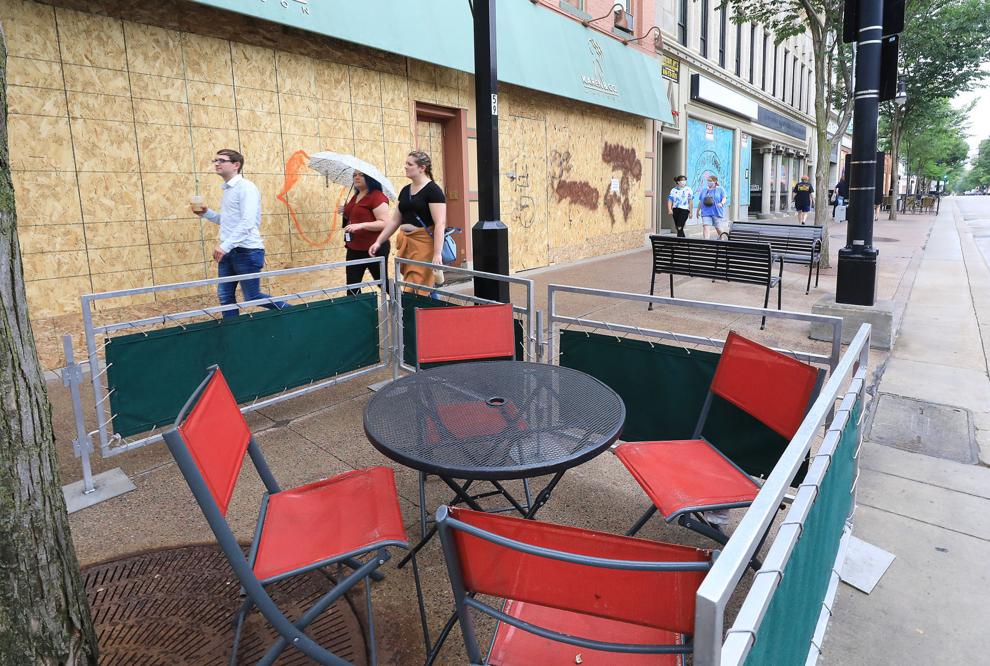 On a 4-2 vote Monday night, the city's Finance Committee recommended approval of a Downtown Recovery Program that would create a city fund to help Downtown small business and property owners with the costs of repairing their businesses by offering reimbursement grants of up to $25,000. Under the proposed plan, the funding would cover the lesser of their repair costs or their insurance deductibles for window replacement and other repairs necessitated by the damage incurred to the interiors and exteriors of buildings over the last few weeks.
"I welcome ideas from downtown businesses on how to activate State Street, improve the city's new Streatery program, and I will be examining their suggestions on how to facilitate more economic activity, provide more opportunities for Black and minority-owned businesses and improve public safety in the corridor," Rhodes-Conway said in a statement.
Finance debate
Finance Committee members clashed on whether the $500,000 to support the program is the right way to use city funds, especially in a tight budget year and amid calls to invest more in Madison's Black community.
Alds. Keith Furman, 19th District, and Rebecca Kemble, 18th District, voted against the program.
"I'm not against this, but ultimately I can't vote for this because I believe it sends the wrong message to our community if we're not going to do ... a parallel investment in Black and brown communities," Furman said.
Ald. Mike Verveer, 4th District, said he is supportive of putting $500,000 toward a forgivable loan fund for Black business owners, a proposal making its way through city committees. A decision on that measure was delayed until the Finance Committee's next meeting because details of the program need to be further developed.
Ald. Donna Moreland, 7th District, who voted in support of the Downtown Recovery Program, stressed the importance of "earnestly" developing some type of similar assistance for Black and brown communities. She said the city needs to show them, "We hear you, we're here for you, and this is not a lost moment."
But Moreland said the assistance to Downtown businesses shouldn't be stalled while the city works on that parallel program. She said she knows State Street wants to "get back to doing business."
Other requests
The requests by business owners go beyond the grant program. One of the requests asks that more space be provided for outdoor cafes and restaurants while another asks to clean up and better maintain Lisa Link Peace Park. They also want a program to provide community members with free, regularly scheduled implicit bias and de-escalation training, an expansion of the city's co-pay graffiti removal program and that sandwich board sidewalk signs can be used at no cost.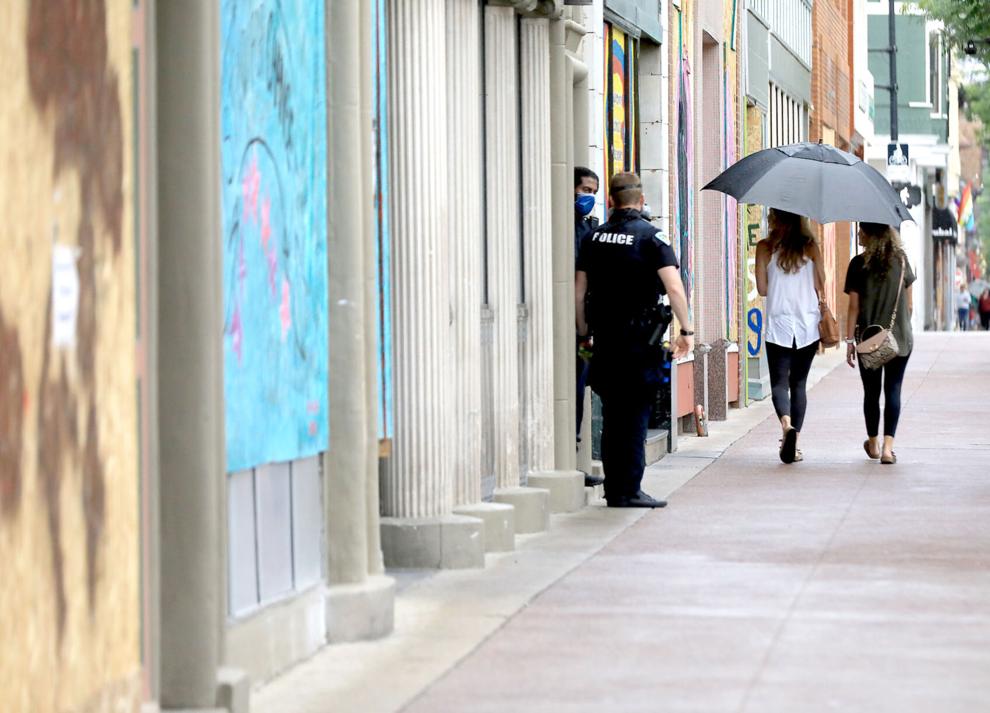 A major issue revolves around the presence of police, something the street has lacked in recent weeks, according to business owners.
"We have heard continuously that people, regardless of race, age, sex, etc., do not feel comfortable or safe on State Street with the current state of affairs," business owners wrote. "That perception is unlikely to change unless the city actively works to change it. Neighborhood officers should be peacefully present, walking State Street and pleasantly interacting with people in an attempt to rebuild relationships and trust with community members."
Verveer, who represents much of the downtown, said Monday that he is not surprised by the letter and is "appreciative" of the list of the requests. He was asked by the merchants several weeks ago if it would be helpful if they made a list of concerns and offer ideas to address the issues on the street that normally gets millions of visitors a year. The letter is absent names of business owners.
"It's sad, though, that they do feel this level of fear to the point that they are remaining anonymous in the letter," Verveer said. "They're all longtime merchants who have put a lot of blood, sweat and tears into their businesses. They've spent a lot of time organizing their thoughts. I absolutely give a lot of credence to their list of demands. Some are easier than others."
Jason Ilstrup, president of Downtown Madison, Inc., a group of more than 450 members that supports the vitality of Downtown, was the only member of Madison's business community to speak publicly at the Finance Committee meeting. He said most of State Street's businesses are locally owned and many are owned by people of color.
"Without significant support, many of our locally-owned businesses will close, creating significant damage to Downtown," Ilstrup said.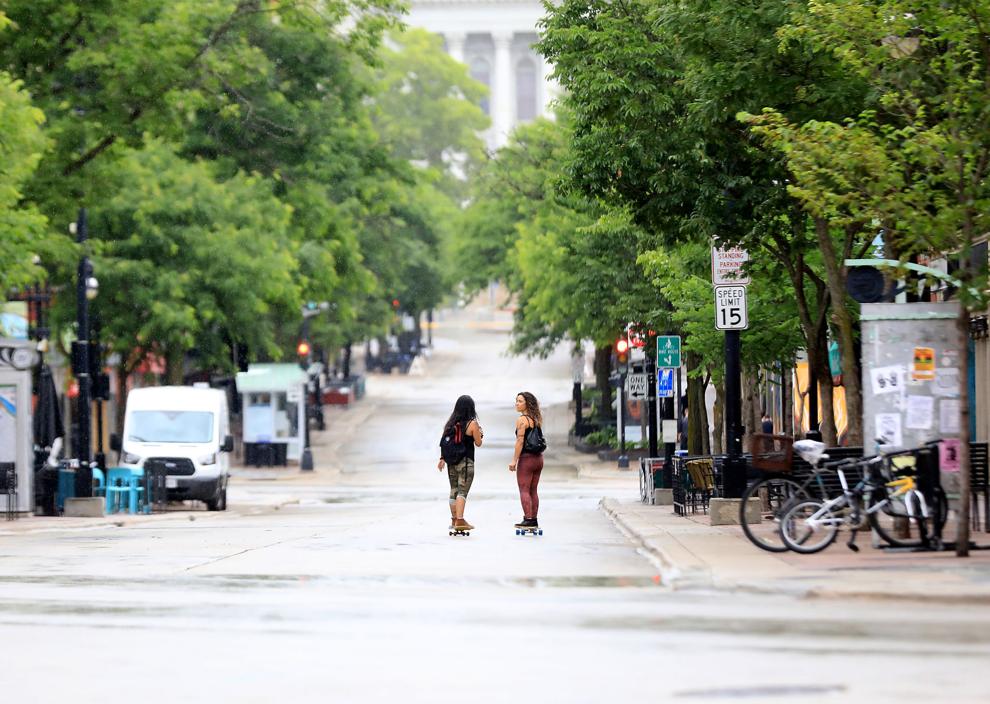 Verveer said he has been working with the city's transit department on an effort to eliminate bus traffic from State Street on weekends which would allow more space for businesses to display goods outdoors and for bars and restaurants to expand outdoor seating. Verveer said those changes could take place as soon as this weekend.
In addition to lease subsidies, business owners are also asking that the city refund 2020 property taxes and freeze for five years tax increases for all small, locally-owned businesses and property owners from the 100 to 600 block and within one block off of State Street. They're also asking that refunds be issued for occupancy, food and liquor permits. Verveer said that could be a difficult task but could be more palatable if a tax incremental finance district were created to help fund the programs and other improvements to the downtown.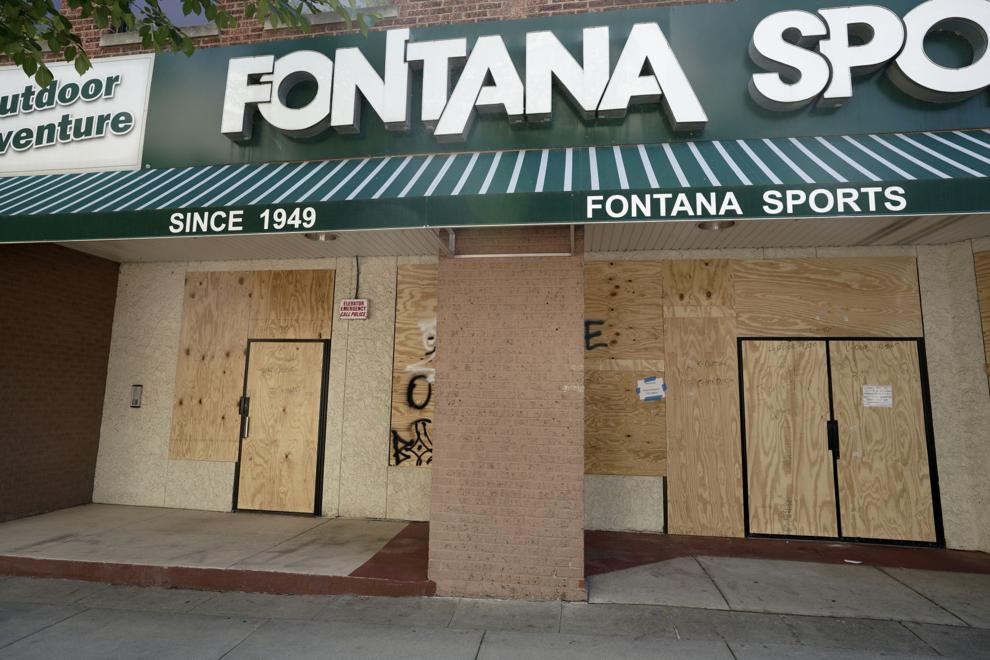 Future of State Street
A recent survey by the Central Business Improvement District showed that more than 40 businesses could be leaving State Street due to the combination of the coronavirus and looting. It's also unclear how long it would take to fill empty spaces.
Some businesses that remain have begun removing plywood from their windows in an attempt to create a more welcoming environment while at the same time hoping the artwork on the plywood will be preserved. John Hayes, owner of Goodman's Jewelers, is among those who helped create the letter to the city. His business has been on State Street since 1933 but had its windows smashed along with vintage display cases. Hayes, who is servicing customers by appointment only, said it could be more than three weeks before he is ready to fully reopen.
"We need help to turn things around," Hayes said Monday. "We want to find out what the city's really planning to do because they really haven't given us any solid, concrete plans yet. There's a lot of downtown businesses that aren't going to survive this. There's a lot at stake here for the city and the state. If everyone sits on their hands, nothing gets done."