Peter Robertson, founder of RP's Pasta Co., holds a tray of fresh ravioli stuffed with squash. In 2015, his Madison company produced nearly 2 million pounds of pasta and used 5,000 pounds of flour a day.
Jorge Alvarado places fresh gluten-free linguini into packages at RP's Pasta Co., 1133 E. Wilson St. The company, founded in 1995, is considering a move to a former Kohl's grocery store at Northside Town Center at Northport Drive and Sherman Avenue. The company, with 28 employees, has seen explosive growth with its line of gluten-free pasta, which accounts for 85 percent of its sales.
When Peter Robertson began making fresh pasta in 1995, he was working at Electronic Theatre Controls in Middleton and thought his foray into ravioli, linguini and angel hair would be "a fun part-time gig."
He's still having fun — only the gig at 1133 E. Wilson St. has run out of space and is far from part-time.
And if his proposed new location for his RP's Pasta Co. comes together, it could bring jobs to the city's North Side and further enhance the Northside Town Center where Willy Street Co-op wants to locate its third store in space currently occupied by Pierce's Northside Market.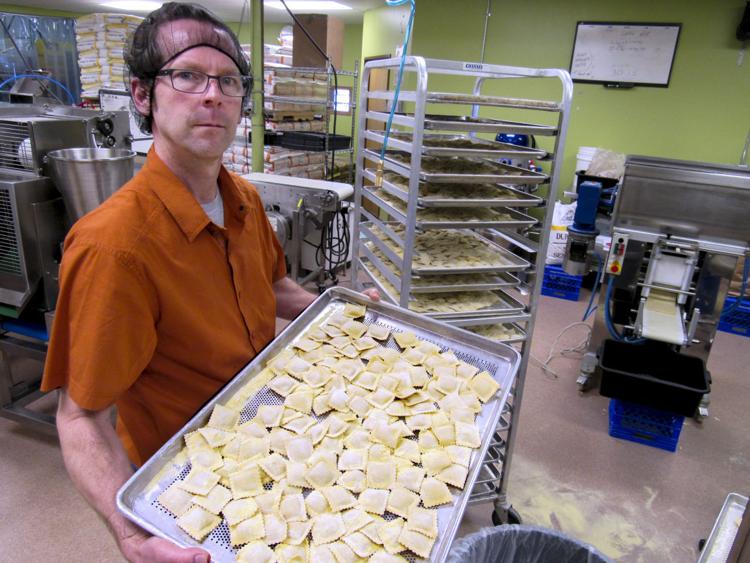 Robertson has submitted plans with the city to convert a large portion of the former Kohl's grocery store into a production facility with a small outlet store. Robertson said he would like to use up to 40,000 square feet of the 48,000-square-foot space. The remainder, at the front of the building, would be leased to other retailers.
"We have opportunities to do some really cool stuff on the North Side," Robertson said. "It's the one neighborhood (in the city) that has the highest percentage of people that actually leave the neighborhood to go to work. So the impetus to bring more jobs and work to the North Side is important."
In a letter to the city's planning department, Robertson said the proposed new location would operate from 7 a.m. to midnight. He would like to begin the $2.5 million renovation in May and have the facility, which would include the company's headquarters, up and running by August.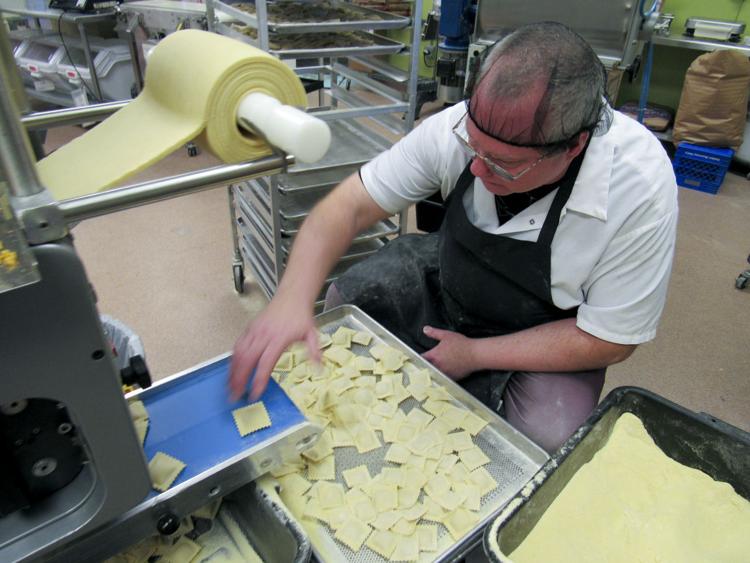 "Once RP's includes the requisite retail component in their plan, I don't believe that planning staff has any concerns about the use, which should increase vitality at Northside Town Center and diversify its offerings," Tim Parks, a planner for the city, wrote in an email to the State Journal. "The site has good access for employees, plenty of parking, and should not create any off-site impacts from noise or odor that nearby residents would be concerned with."
You have free articles remaining.
Register for more free articles
Stay logged in to skip the surveys
In 2003, Roundy's bought seven of the eight area Kohl's supermarkets and converted six of them into Copps stores. The Kohl's stores on East Washington Avenue and on Sherman Avenue at Nothside Town Center closed, leaving the neighborhood without a grocery store until 2006 when Pierce's opened.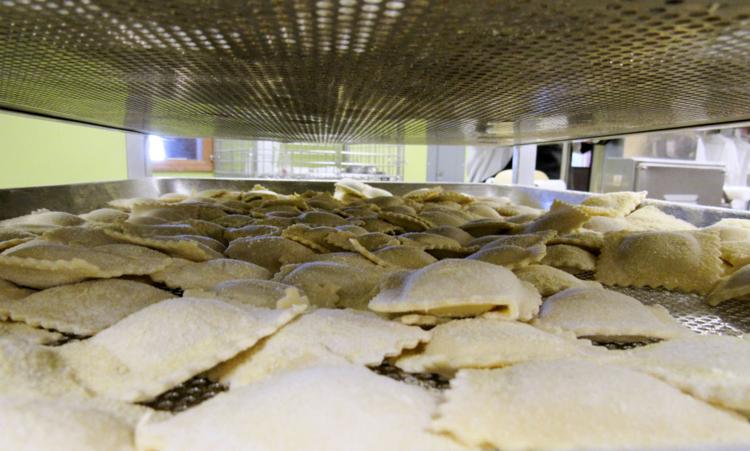 Robertson, who has 28 employees, believes his business could grow to more than 50 employees in the next five years. In 2015, RP's had $5.2 million in sales, 85 percent of that from gluten-free products. About one-fifth of the company's revenue comes from sales to other food companies that put their own label on the package.
The growth and production of nearly 2 million pounds of pasta a year has maxed out Robertson's 10,000-square-foot building across the street from Central Park. He also has been forced to rent out production space at Central Storage on Cottage Grove Road and uses the facility two to three times a week to produce fully cooked, frozen, gluten-free pasta.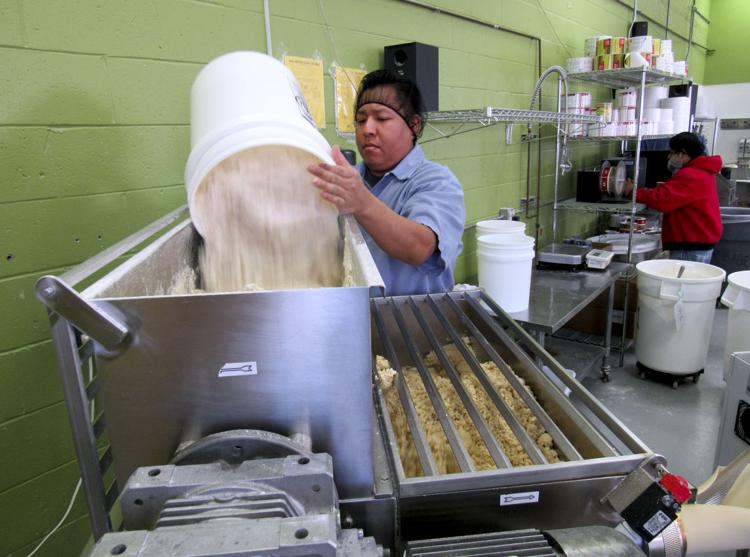 Robertson, 51, started his company with a table and a pasta machine by renting out a corner in a catering business on Monona Drive.
In 1996, he moved into a 1,335-square-foot space on Williamson Street and 10 years later, with revenues at about $760,000, moved to his present location, but had just 6,000 square feet of the building. When Just Coffee moved out of the back of the building in 2013, Robertson had 4,000 more square feet with which to work.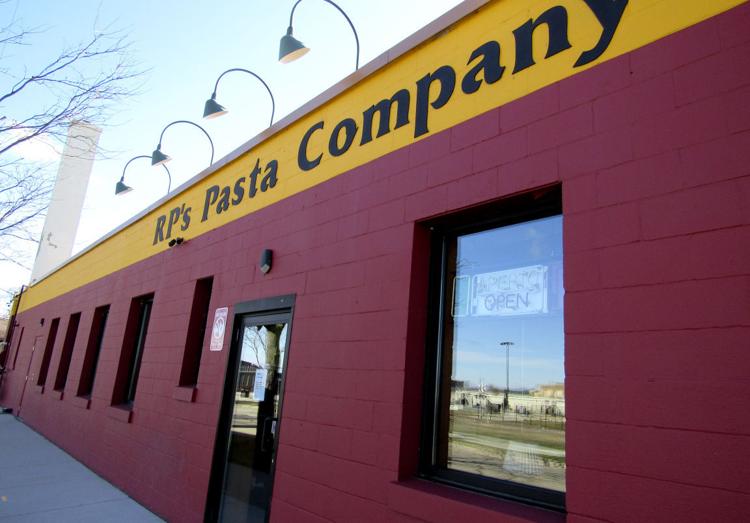 But the explosive growth of his gluten-free products took him by surprise.
Robertson, who works alongside his wife, Andrea, began developing a fresh gluten-free pasta in 2008 after a friend was diagnosed with celiac disease. He started with small batches and sold the product at the Dane County Farmers' Market and in a few local stores. The product accounted for about 2 percent of the company's sales in 2009.
After building a small, clean room specifically for gluten-free production, Robertson, in 2011, went to California for the Natural Products Expo West, the largest natural foods show in the country. The gluten-free products were a hit at the show and have helped Robertson take his business to another level.
"From that point we started a very strong growth pattern," Robertson said. "Then (in 2011) it was just an alternative item, but now it's a solid category."