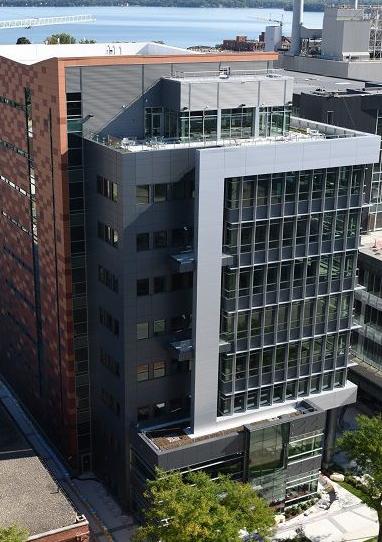 More money is in the pot to help grow promising young companies in Wisconsin and beyond, and the first investment already is on the way.
Wisconsin natives and UW-Madison alumni Andy Walker, who co-founded one tech company and was CEO of two, outside Wisconsin, and Chris Eckstrom, a former hedge fund manager in Chicago, returned to Wisconsin to establish Rock River.
"We are very enthusiastic about what we see happening in Wisconsin," Eckstrom said. "The companies, the focus on innovation and the Wisconsin work ethic are some of the many reasons we are so focused on Wisconsin companies."
Walker said he expects the fund to make initial investments in 12 to 15 startups over the next three to four years, primarily in the technology field. The fund has an office at the StartingBlock Madison entrepreneurial hub, with an eye toward supporting young businesses in Wisconsin as well as some outside the state that may consider moving here.
You have free articles remaining.
"We're going to be aggressive and go after companies ... and hopefully, get them to love Wisconsin as much as we do," Walker said.
Rock River already is making its first investment, in Gravy Live, an interactive shopping game based in Madison that started with live shows for about 15 minutes a night, six nights a week, and last week expanded the games to be available for up to 24 hours.
Rock River's contribution is part of a $2 million investment that also includes Chinese investment firm MSA Capital and past Gravy investors.
"The investment by Rock River Capital Partners gives Gravy a strong Wisconsin-based partner to help us continue to accelerate our growth," Gravy co-founder and CEO Brian Wiegand said.
Rock River Capital Partners is part of the Badger Fund of Funds, an umbrella organization that oversees five funds, each raising money to support Wisconsin startup companies. Rock River is the largest of the three funds that have completed fundraising, so far.
The Badger Fund of Funds was set up in 2015 with $35 million, $25 million of that from the state of Wisconsin.