SPRING GREEN — Jim and Mike Ring can only build so many muscle cars a year.
In 2015, their shop in this Sauk County village near the Wisconsin River rebuilt three vehicles, a pair of 1965 Ford Mustangs and a 1958 Ford pickup truck.
On the docket this year are four vehicles: a 1969 Chevy Camaro, a 1969 Dodge Charger and a 1965 convertible Ford Mustang. The fourth, scheduled to be completed by November, is a 1948 Cadillac for a North Dakota businessman. The project includes cannibalizing two 2016 Cadillac ATS-V sedans for parts to help give the 1948 car a more modern feel and comfort.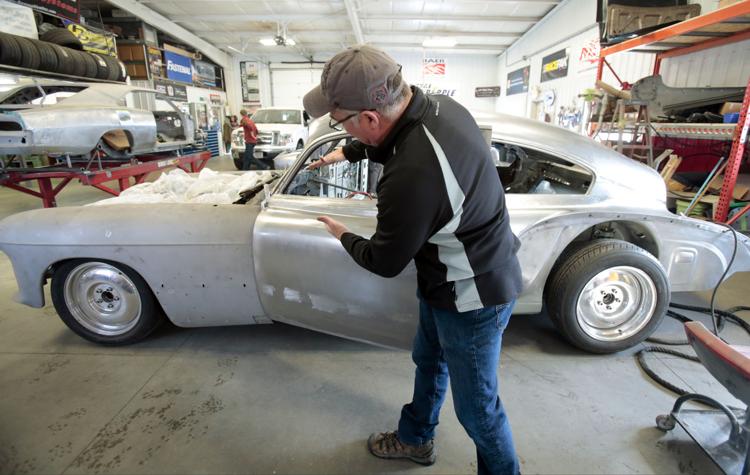 "Our customers want the look and the prestige of an old car but something that works better, that feels more like a car built today," Jim Ring said. "The only (original) thing left on some of these cars is the title and the look of an old car. Nothing else is left."
But while most of the Ringbrothers' builds can cost $500,000 or more, come equipped with 600 horsepower engines and receive international attention, the company's growth is happening one door handle, spoiler and gear shifter at a time.
A parts business, that began about 12 years ago with hood hinges for a 1965 Mustang, it has ballooned into a more than $1 million business for the Rings, who design and manufacture parts for other shops, authorized dealers and gearheads building cars in their home garages.
Custom car-builds account for about 50 percent of the company's revenue with 10 percent of sales attributed to collision repairs on everyday vehicles. The remaining 40 percent is in the design, manufacture and sale of parts. But that percentage is growing and in the next five to 10 years, carbon fiber hoods and doors, aluminum clutch pedals, window cranks, valve covers and just about any another part needed to build a classic car could account for 75 percent of the company's revenues.
"It's the cars they're building and the things that they're doing and the exposure they're getting internationally," Lisa Wahl, Ringbrothers' sales and operations manager, said, when asked about the growth potential. "Every day, we're getting orders from all over the world."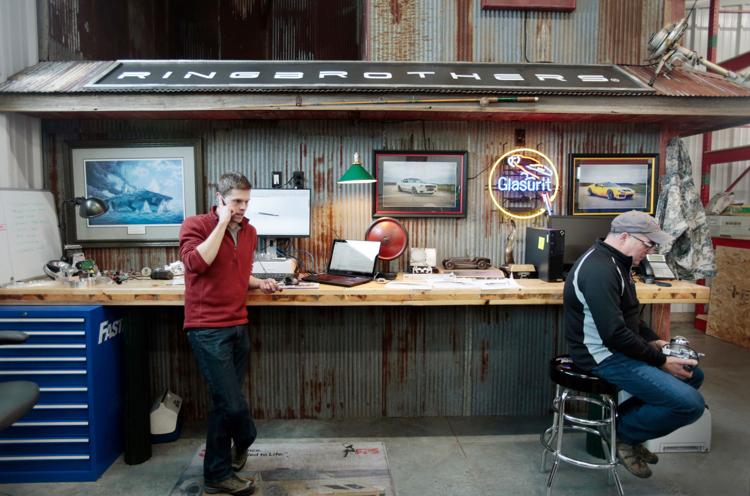 The Rings, who grew up in nearby Plain and barely graduated from high school, have been building high-powered Mustangs, Camaros and other beefed-up vehicles for more than 20 years. At one time, they begged publications such as Hot Rod and other major automotive magazines to feature their work but now struggle to keep up with the press clippings and Internet sites that feature their work.
Two recent builds have also placed in the top 10 at the Specialty Equipment Market Association show in Las Vegas, one of the largest custom car events in the world. A 1966 Chevrolet "Recoil" Chevelle built for an Ohio man was named the General Motors Best in Show in 2014 and featured on a episode of "Jay Leno's Garage."
In November, at the 2015 SEMA show, a custom 1965 carbon fiber wide-body Fastback Mustang dubbed "Espionage" was among the top vehicles. The car, with a supercharged 959 horsepower engine, was built for a Russian businessman who wanted a unique ride to drive around the streets of London.
The Rings, who are booked for builds through 2018, recently shipped nearly all the parts for a 1965 Mustang similar to the Espionage to a deep-pocketed client in Kuwait.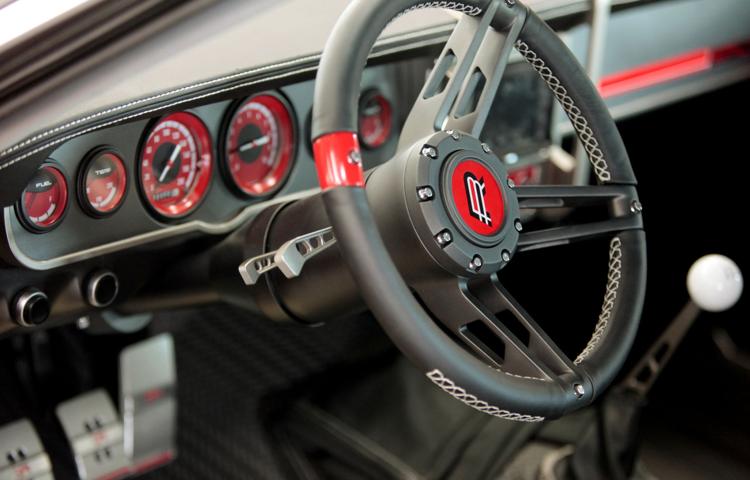 "He really loved this car and all the components we built for this car," Jim Ring said. "And that's happening more and more, because honestly, we are so busy that I can't even do any more than we're doing so at least I can help these people get the right stuff."
You have free articles remaining.
Register for more free articles
Stay logged in to skip the surveys
The growth in the parts business has resulted in expansion to the Ringbrothers campus along Highway 14 and across the street from the Round Barn Lodge.
A $500,000, 6,000-square-foot, building was added last fall and is home to a parts warehouse, manufacturing facility and a clean area for the assembly of custom-built cars. The production area includes a CNC machine that cranks out parts from aluminum billet but a second $100,000 CNC machine is scheduled to arrive in a few weeks.
That will help the Rings keep up with the demand. Many of the parts designed by the Rings and their engineers were being manufactured by other companies but much of that production is being brought back in-house. The Rings say the move will lower their costs and allow them to better manage inventory.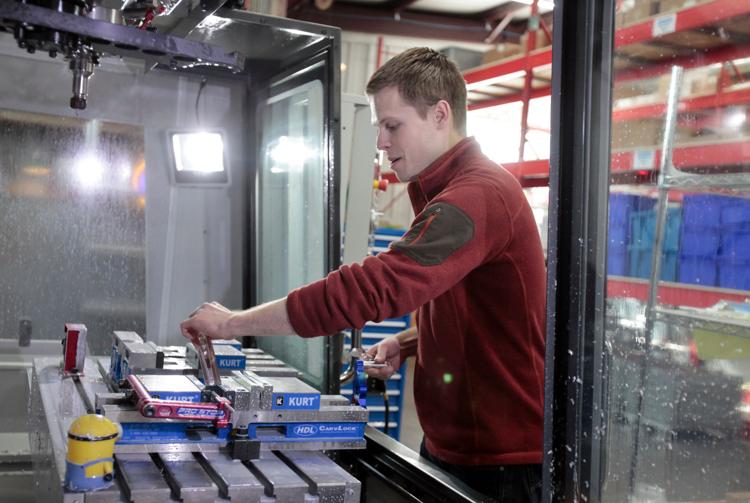 One of the keys to the business is that a single part custom built by the Rings can then be mass produced and sold to average car owners who want to spruce up their ride a couple hundred dollars at a time.
"Most guys don't realize what it takes even for the most (insignificant) piece," Ring said. "It starts out on a napkin, then you CAD draw it ... buy the piece of aluminum, then you machine it. That one piece might be $3,000, but then you can make it for $15. All of the time that goes into it is just mind-boggling."
As Ring showed off the shelves of the warehouse, he pointed out a wide range of parts. They included door lock pulls for a 1957 Chevy and vent covers for a 1969 Camaro. There are steering columns for a 1967 Mustang, hood hinge kits for a 1966 Oldsmobile Cutlass and door mechanism kits that fit Chevy and GMC pickup trucks built between 1967 and 1972.
But while parts for specific vehicles are many, universal parts that fit a variety of makes and models are seen as a growth area for the Rings. Those parts include rear spoilers, gas caps, turn indicators, aluminum power-steering reservoirs and carbon fiber hood scoops. Aluminum, exterior door handles that cost $350 a pair are among the biggest sellers for the Rings.
"There are a lot of people who can't afford a custom build but would love to have the look and feel of a Ringbrothers car so the accessories do it," Wahl said.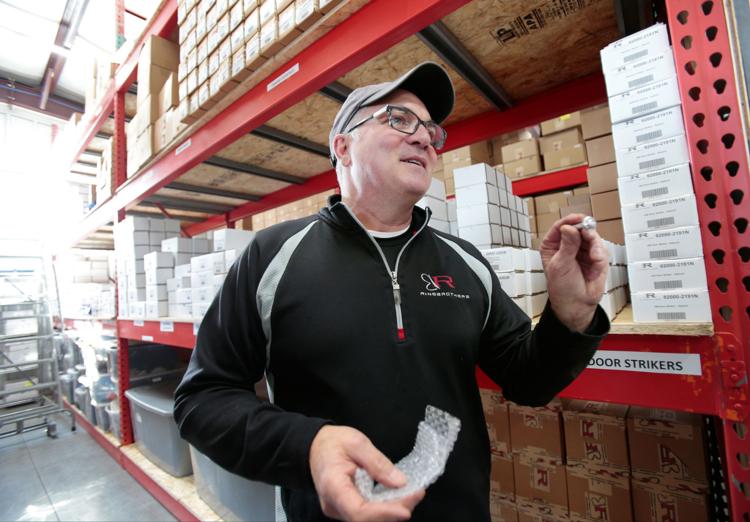 "Universal is where it's at because then you're not car specific," Jim Ring said. "If you create parts that fit several different things, you're opening up a lot bigger market."
Ring started his car business in 1991 with his brother, Mike, joining the business in 1994 after Jim built a 5,000-square-foot shop. In 2005, they received their first request for a full custom build, a 1967 Mustang. A 3,500-square-foot addition was built in 2009. The brothers started making their own parts after becoming dissatisfied with the quality of the parts they were buying from other manufacturers.
"The quality wasn't so great because a lot of that stuff was made overseas so it kind of frustrated us," Jim said. "We really wanted to pay attention to what we were making and build good quality parts for these early cars, the Mustangs, the Camaros and the Chevelles. Quality was a huge driver."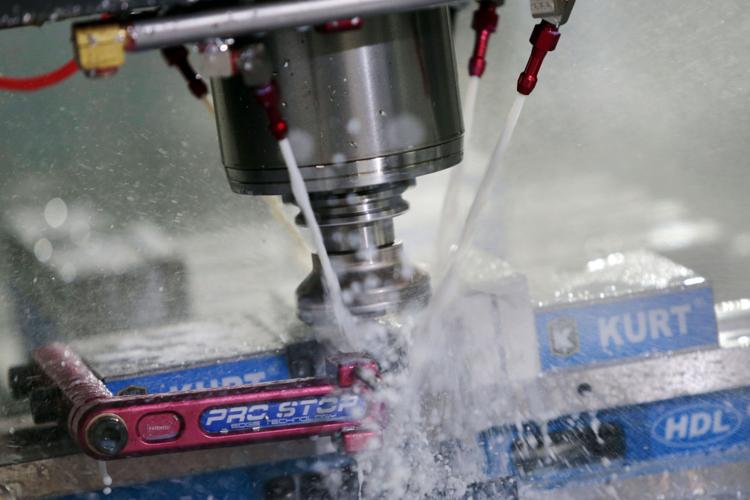 The parts business has grown 20 percent each year over the past two years with revenue growth for the overall business, now at about $3 million a year, expected to increase by 75 percent by the end of 2017. The company employs 13 people, four of them dedicated to the parts business that later this year may expand its presence in the Australian market.
One of the newest hires is Matt Moseman, who grew up on his family's farm 10 miles east of Spring Green. Moseman, 24, graduated from the Milwaukee School of Engineering and for a time worked for Vortex Optics in Middleton, a maker of high-end rifle and spotting scopes and binoculars. He now runs a CNC machine and designs parts for the Rings, whom he's known for years.
"It's really just two down-to-earth guys and that's what really drew me," Moseman said. "There's really no egos here. It's just guys having fun and enjoying what they do and there's something really to be said about that."