South Park Street is about to lose one of its biggest promoters and most notable barbers.
After 51 years of clipping, shaving and bantering with his customers, Rick Meier is scheduled to close his business, Rick's Roffler Hair Salon, 1305 S. Park St., located across the street from the Copps grocery store.
Meier, 75, still has a good back and solid hips but over the past five years has been dealing with bouts of bone and pancreatic cancer. He has sold the building with three chairs to two real estate investors who plan to lease the space for a salon specializing in weaves and braids and that is scheduled to open early next month.
John and Pat Evachenko, who have worked out of the building since 1991, are moving across the street to Rockabetty's Salon & Spa, 1216 S. Park St.
For Meier, who had cut back his hours to four days a week about 14 years ago, the move into full retirement after he sweeps the floor for the final time on Dec. 29 will mean more time for traveling, working on his 1946 Chevrolet pickup, fishing in Canada and on Lake Michigan and pheasant hunting.
"I have all these guns and I don't use them," said Meier, a comb in his left hand and a scissors in his right. "Not only will I miss cutting hair but the camaraderie of the customer. I know I'm going to miss that part of it."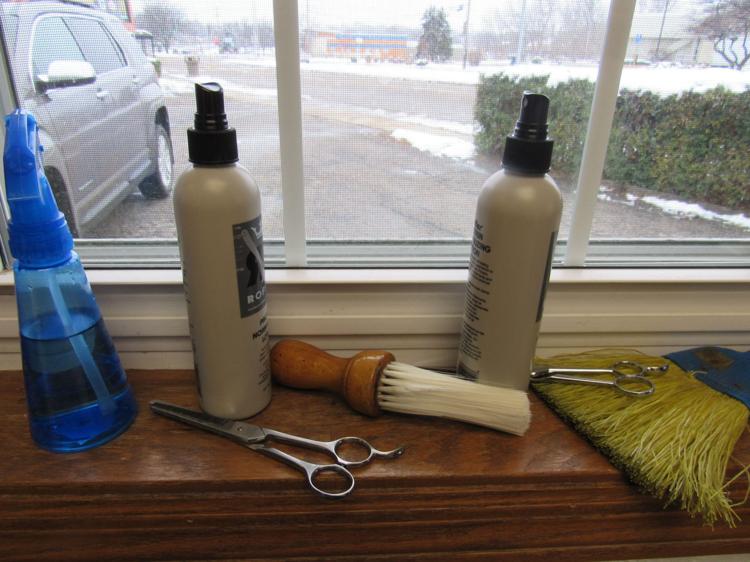 In a city overrun with regional and national chains sans twirling barber poles, Meier's shop is a throwback. There are other shops like his in the Madison area but their days are likely numbered as retirement nears for their owners while those entering the profession are gravitating toward more modern shops.
The departure of Meier marks the end of a more than five-decade run that included work on heads of government like Gov. Warren Knowles and the one-time king of electronics and furniture, Len Mattioli.
As Meier spoke earlier this month, he was in the midst of trimming the hair of Herman Feller, 82, who lives in New Glarus and works in insurance.
"I still come to Madison and work with clients but it's going to be different going to a different barber," Feller said. "I think my other barber (in New Glarus) quit and I was looking for a new one."
That was more than 30 years ago, but by then Meier already had at least 20 years behind the chair.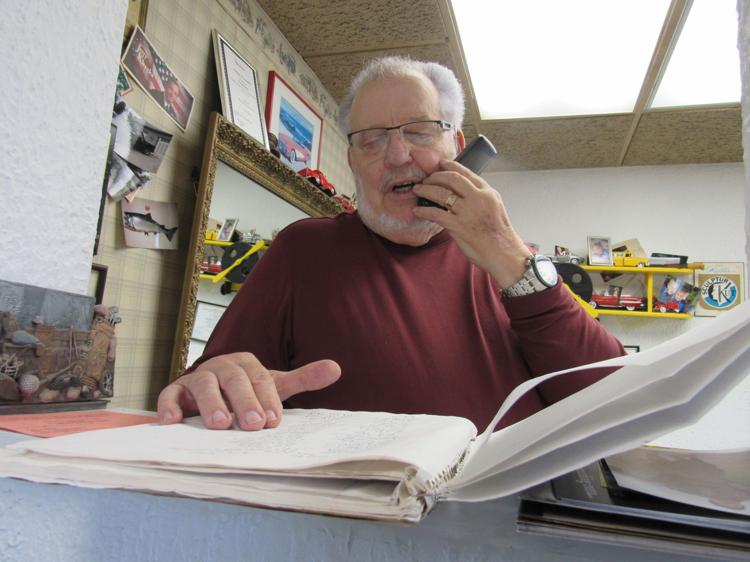 The Monticello native was schooled in cutting hair at Madison Area Technical College in the late 1950s and spent his first six years barbering in the city's Downtown. In 1965 he moved to 1208 S. Park St. before buying his current shop a block away in 1972. In 1976, Meier opened a second location at the Concourse Hotel but sold it in 1981 to George Patrinos, who continues to cut hair in the hotel's basement.
In the late 1960s, Meier was the first barber in Madison to be affiliated with Edmond "Pop" Roffler, who brought advanced European haircutting methods to the U.S. And when Meier moved to South Park Street, he also became an appointment-only shop, something almost unheard of back then for a traditional barber shop.
"I just thought it would be more convenient for my customers," Meier said. "A lot of people said it wouldn't work but most of my clients had jobs and couldn't afford to just sit around."
When he was cutting hair full time, Meier had more than 700 clients. That number is down to just more than 400, all of whom he has recorded in a spiral notebook next to the telephone.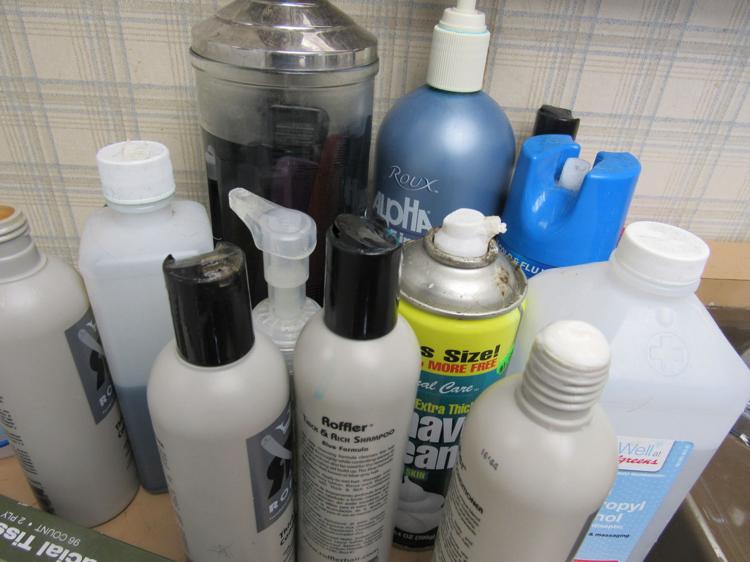 Meier lives in Fitchburg, dabbles in real estate and also has a home in Algoma. Besides his green Chevy pickup, he has a 1965 Chevrolet Corvair Monza convertible, a 1978 Chevy shortbox pickup and a 1991 Ford pickup truck he bought in New Mexico.
He has three grown children, six grandchildren, has been married to his wife, Lucy, for 16 years and leaves behind a legacy on Madison's South Side.
"I loved the business so much," Meier said. "It's been a good business for me."
Packers back
LGBT community
The Wisconsin LGBT Chamber of Commerce has announced that the Green Bay Packers have joined the organization.
The Chamber, based in Milwaukee and founded in 2012, is an organization of gay, lesbian, bisexual, transgender and LGBT-allied businesses, corporations and professionals throughout the state of Wisconsin focused on creating a pro-fairness business community.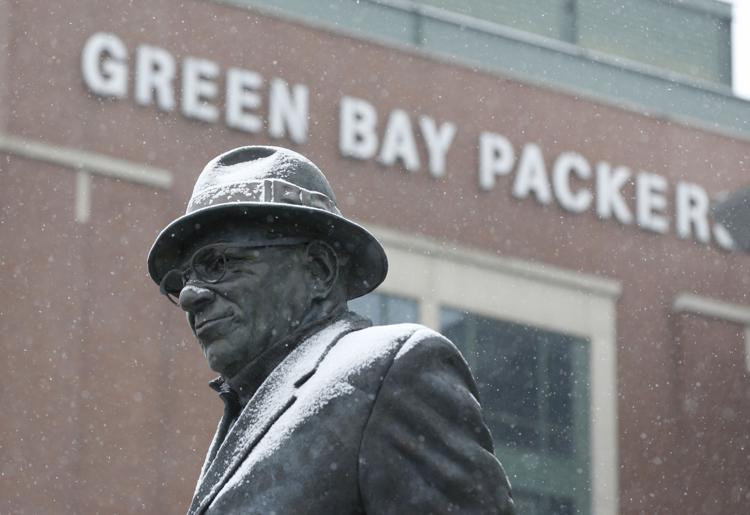 The Chamber has over 400 members and also includes other notable Wisconsin companies and organizations such as the Milwaukee Bucks, Harley-Davidson, Trek Bicycle, Kohl's and Schreiber Foods.
"We're proud to join the award-winning Wisconsin LGBT Chamber as their newest gold founding member," said Mark Murphy, president and CEO of the Packers. "The Green Bay Packers are deeply committed to building an inclusive fan experience that engages all of our fans. We look forward to a strong partnership with the Wisconsin LGBT Chamber over the years to come."
Harsh weather means good business for many
An unseasonably warm fall is ending with a blast of winter, which is great news for retailers and other businesses who depend on snow and cold for their livelihoods.
The winter conditions have created an uptick for hardware stores to sell shovels, snowblowers and ice melt while snow removal companies throughout the area are able to put employees to work.
However, retailers who count on reasonable weather for holiday shopping may be a bit miffed as the last full weekend of shopping before Christmas was predicted last week to be inundated with fresh snow on Saturday and sub-zero temperatures on Sunday.
Just a fraction of the state's 25,000 miles of snowmobile trails were open late last week, all of them along the Illinois border, but snow cover here can create excitement for trips to northern Wisconsin, a hotbed of snowmobile activity, later in the season.
Snow on the ground also increases crowds at ski resorts, most of which are open throughout Wisconsin, and are using the cold temperatures to pile up snow to open all of their runs and tube slides.
To get the latest on snow conditions throughout the state, go to the Travel Wisconsin Snow Conditions Report at www.travelwisconsin.com/snowreport/snowmobile.
The interactive map tracks the most up-to-date conditions for downhill ski and snowboard slopes, snowmobile routes and cross-country ski trails throughout the state.
Local Starbucks' remodel irks high school students
The recent announcement that Starbucks plans to add 12,000 locations by 2021 could be good news for at least two of its customers who write for the Sword & Shield, the student newspaper at Madison Memorial High School.
The Starbucks closest to the school near West Towne underwent a remodeling over the summer that included the addition of a drive-thru that has proved extremely popular.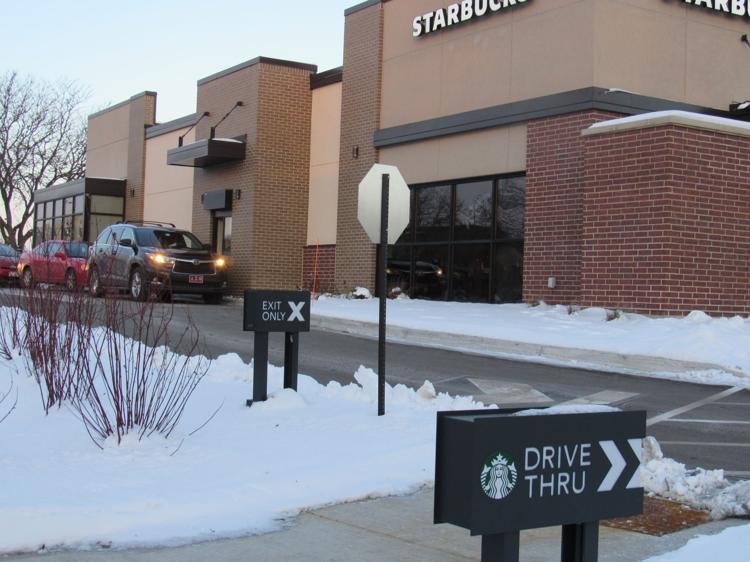 But for writers Rayan Banerjee and Molly Wang, the improvements have come at a cost.
The duo, in an editorial piece published last month, say while they still enjoy the products, the new seating arrangement and drive-thru have combined for a less than desirable experience.
"Customers are forced to sit beside bustling lines of noisy customers, losing the opportunity to have a quiet moment to themselves," they wrote in the student newspaper. "Starbucks takes a greater deal of time to prepare orders for customers within the establishment or to those who utilize their app. Despite advertising that orders processed through their app take 'six to eight' minutes, we have found ourselves waiting for more than 18 minutes for a simple beverage and scone."
Other nearby Starbucks include Greenway Station and Allen Boulevard, both in Middleton, and a location inside the Target store on Junction Road.
By 2021, Starbucks said it could have nearly 37,000 locations.