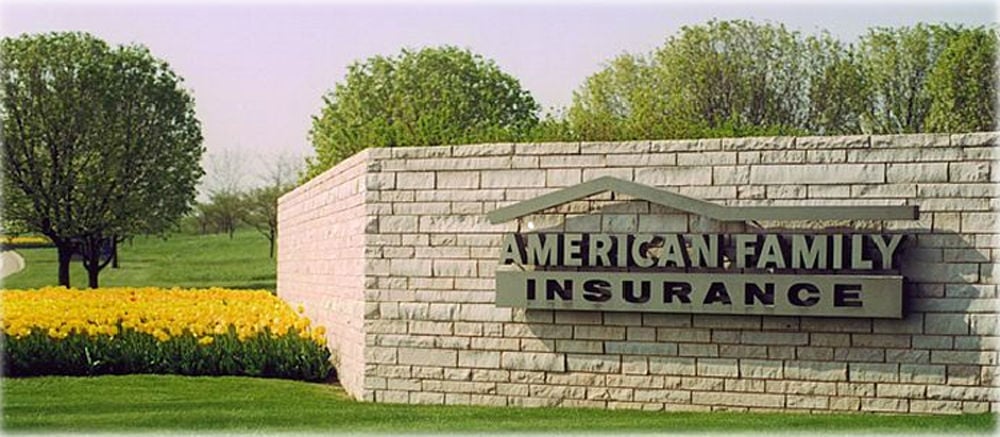 Few of the county's top employers have specific plans to bring workers back into offices three months after social distancing guidelines to combat the COVID-19 pandemic first recommended working remotely.
In mid-March, the World Health Organization declared COVID-19 a pandemic. To slow the spread, the WHO and the U.S. Centers for Disease Control and Prevention advised people to stay 6 feet apart and avoid large gatherings, leading many offices to close their doors or tell employees to work from home if possible.
At American Family Insurance and CUNA Mutual Group, which employ 4,200 and 1,700 workers in Dane County, respectively, leaders are developing plans to bring employees back onsite, but timelines are vague, with no specific dates.
"Our ability to operate and service our customers effectively while working remotely gives us great opportunity to take a strategic, no-rush approach when returning more employees to our offices," American Family spokeswoman Clare Hendricks said.
At American Family, 98% of employees are doing their jobs outside the office. At CUNA Mutual, 95% of employees are working remotely.
CUNA Mutual spokesman Phil Tschudy said the company is working on a plan to gradually bring employees back to the office, taking into account social-distancing recommendations, testing, cleaning procedures and employees' comfort about returning to work.
At Exact Sciences and Promega Corp., which employ about 2,400 and 1,000 in Dane County, respectively, more workers need to be onsite. Almost all the Exact Sciences employees that remain onsite work in customer-facing or laboratory roles to fulfill Cologuard colon-cancer screening tests. At Promega, research, development and manufacturing teams (about 350 employees) remain working onsite to make chemicals, solutions and other products needed in the medical field — including products to run tests for the coronavirus.
"Because our business is contributing directly to COVID-19 testing and research, we are being extremely cautious about bringing employees back on site," Promega spokeswoman Karen Burkhartzmeyer said. "It is vital that we protect our reagent manufacturing operations."
Whereas Burkhartzmeyer said Promega likely won't begin to bring other employees back to the office until Sept. 1 or later, Exact Sciences has begun to bring a few more employees back based on the company's needs, spokesman Scott Larrivee said.
At Epic Systems Corp., which employs about 10,000 workers, employees who could work from home are encouraged too, but many also have "separate, well-ventilated offices" on the campus, spokeswoman Ashley Gibson said. About 35% of employees are working at the Verona campus, she said.
"We're closely monitoring data from local and national public health authorities as we welcome back more staff over the rest of the summer," Gibson said.