With growth in commercial property again leading the way, Madison real estate values increased 6.6% over last year, according to new city assessments released Friday, with the value of the average single-family Madison home rising yet again, by 4.9% to $315,200, a new high.
The rise in home values wasn't as robust as in 2019, when single-family home assessments jumped an average of 5.7%, but it still marks the seventh straight year of rising values for Madison homes. It's the smallest increase in single-family home assessments since 2016, when values climbed 3.5% over the previous year.
The 6.6% overall increase in property assessments was slightly better than last year's 6.4% increase, but was not as robust as the 7.4% increase of two years ago.
Still, that's the kind of steady growth that City Assessor Michelle Drea said should help the city weather a 2020 economy that has taken blows from the COVID-19 pandemic.
"With that stable, consistent growth, that should provide a level of hope for our recovery," Drea said. "Our economic foundation is very strong."
She said, though, that it's too difficult and a little too early to predict what the future holds for property values.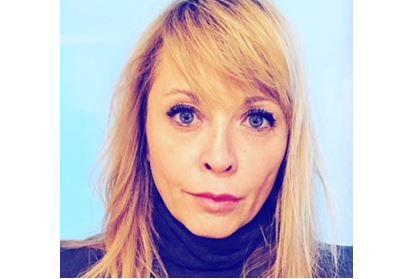 The value of commercial property, which includes everything from multi-unit apartment buildings to office and retail buildings, rose by 8.6%, according to the new assessments. The largest proportion of commercial property by far is a catch-all category that excludes apartment buildings, and that grew in value by 8.6%. But leading all commercial buildings in percentage of growth was the category of 17- to 50-unit apartment buildings, which grew in value by 11.3%.
Assessments, which form the basis for property tax bills that will be issued in December, are based on 2019 property sales and other data and serve as the basis for tax collections. An increase in property values doesn't necessarily correlate to an increase in tax bills because the city and other governmental units still must set budgets and tax rates later this year.
Virus effect unknown
Mayor Satya Rhodes-Conway said the economic effects of withstanding the COVID-19 pandemic, which caused unemployment on a scale not seen in Madison in decades, aren't yet visible in this year's assessments, though she said the city's strong economic base will help it withstand the downturn caused by the pandemic.
"The market data from 2019 that is reflected in our 2020 assessments confirms the strength of Madison's economy before the onset of the global pandemic," Rhodes-Conway said.
"The severe and widespread economic effects of containing COVID-19 are not yet reflected in these property assessments," she said. "The solid economic foundation reflected in the 2019 market data should help sustain us through the difficult years ahead and set the stage for rebuilding our economy in new ways for the benefit of all Madison residents."
New construction in 2019 totaled $630 million, an increase from $606 million in 2018. Most of the new construction increase was in commercial real estate, at $392 million, with $195 million in new single-family homes. The banner year for new construction remains 2016, which saw $750 million in new construction.
The commercial new construction figure is down slightly from 2018, while new single-family home construction rose by $30 million.
That new construction figure and the 2% ratio of total city property value it represents is important because it's part of the formula that helps determine how much the city can increase its property tax levy under state-mandated levy limits, said David Schmiedicke, city finance director.
But as the economic effects of the pandemic affect new construction, which could be delayed by a year or two, "I expect that number will drop in future years," Schmiedicke said. Any ripple effect on property values could take a few years to manifest, he said, similar to the way the impact of the 2008 financial crisis affected city property values.
But Drea said one indicator — property transfers — has rolled on steadily throughout the year, slowing only for a "partial pause" for a week or two.
"But since then it's picked right up," she said.
Smallest, largest gains
Among single-family home assessments, the Langdon Street area Downtown saw the lowest increase in the city at 0%, followed closely by the Burr Oaks-Lincoln School area, on the city's South Side, which increased by 0.1%. The East Broadway area on the city's Southeast Side, north of the Beltline and containing a lot of commercial and public property around Agriculture Drive, increased by 0.1%. An area north of Siggelkow Road and south of the Beltline which contains Owl Creek Park, also on the city's Southeast Side, saw a 0.2% increase.
Other assessment areas that were below a 1% increase included Hawks Landing, Newbury Heights, Summit Woods, Sunset Hills, Brittingham Park and Richmond Hill.
The biggest gainers in assessments were new developments Woods Farm, with a 38.4% increase, and The Village at Autumn Lake, with a 14.8% increase. Both are on the Far East Side and are transitioning from rural to residential.
Among the largest gainers in established areas are Lapham School-Breese Stevens, which has seen much development, and Wil-Mar-Orton Park, both with 9.9% increases. Others include the Meadowood West, Elvehjem-Acewood and Woodward areas, all with 9.2% increases; Atwood-Winnebago, 8.8%; Cardinal Glen-Birchwood-1,000 Oaks, 8.7%; Tenney Park, 8.2%; and Olbrich Park-Cottage Grove Road, 7.9%.
The most expensive homes in Madison on average remain in the Spring Harbor area on Lake Mendota, where assessments average more than $1.1 million, while the least expensive remain in the Burr Oaks-Lincoln School area and average $145,500.
City of Madison home assessments 2020
| Area | Avg. Value 2019 | Avg. value 2020 | % Change |
| --- | --- | --- | --- |
| Far West | | | |
| Spring Harbor-Indian Hills-Mendota Beach Heights-Thorstrand | $ 367,000 | $ 373,000 | 1.6% |
| Faircrest-University Highlands | 367,200 | 378,700 | 3.1% |
| Mohawk Park, Englewood-Old Middleton Rd-Camelot | 274,200 | 280,400 | 2.3% |
| Highlands-Skyline | 717,900 | 743,900 | 3.6% |
| Parkwood Hills | 398,700 | 419,800 | 5.3% |
| Walnut Grove/Sauk Creek | 363,800 | 376,400 | 3.5% |
| Glen Oak Hills-Crestwood-Merrill Crest | 267,700 | 276,600 | 3.3% |
| Junction Ridge/Sauk Heights/Willows | 396,900 | 420,700 | 6.0% |
| Oakbridge | 274,200 | 280,000 | 2.1% |
| Saukborough-Woodland Hills | 404,400 | 429,700 | 6.3% |
| Wexford Village-Sawmill-Longmeadow | 356,700 | 379,000 | 6.3% |
| Blackhawk/Greystone | 625,200 | 640,000 | 2.4% |
| Cardinal Glen/Birchwood/1000 Oaks | 331,700 | 360,500 | 8.7% |
| Tamarack | 266,200 | 275,200 | 3.4% |
| South West | | | |
| Meadowood | 223,300 | 237,700 | 6.4% |
| Orchard Ridge | 272,100 | 291,500 | 7.1% |
| Muir Field West | 256,900 | 275,500 | 7.2% |
| Highland Village/West Towne Area | 238,400 | 251,500 | 5.5% |
| Green Tree | 269,300 | 288,800 | 7.2% |
| Westview Hills | 468,900 | 487,700 | 4.0% |
| High Point Estates | 478,300 | 497,500 | 4.0% |
| Meadowood West | 238,000 | 259,800 | 9.2% |
| Heather Downs-Park Ridge Heights | 219,300 | 235,300 | 7.3% |
| Putnam-McKee | 262,900 | 279,600 | 6.4% |
| Valley Ridge/Mid Town Commons | 308,600 | 321,700 | 4.2% |
| Fieldstone | 269,400 | 283,700 | 5.3% |
| Hawks Landing | 591,800 | 593,700 | 0.3% |
| Stone Crest Estate/Hawks Creek | 350,100 | 365,100 | 4.3% |
| Hawks Woods | 328,100 | 349,700 | 6.6% |
| Nesbitt Valley | 291,900 | 303,900 | 4.1% |
| Ice Age Falls | 338,200 | 355,900 | 5.2% |
| Country Grove/Ice Age Ridge | 356,000 | 367,600 | 3.3% |
| Linden Park/Pine Hill Farms/Sugar Maple/Hawks Crossing | 359,100 | 379,200 | 5.6% |
| Newbury Heights | 305,300 | 305,900 | 0.2% |
| Hawks Meadow/Hawks Ridge/Hawks Valley | 430,900 | 463,600 | 7.6% |
| Near West | | | |
| Hill Farms | 379,300 | 390,700 | 3.0% |
| Segoe-Mineral Point Road (Lincoln Hills) | 282,800 | 289,700 | 2.4% |
| Nakoma | 522,300 | 538,700 | 3.1% |
| Westmorland | 341,600 | 360,100 | 5.4% |
| Odana-Midvale Heights-Tokay | 321,800 | 332,000 | 3.2% |
| Summit Woods | 269,700 | 271,500 | 0.7% |
| Midvale Heights | 312,400 | 326,300 | 4.4% |
| Midvale School-Westmorland | 341,300 | 361,400 | 5.9% |
| Findlay Park-Quarrytown | 289,300 | 299,600 | 3.6% |
| Midvale Heights-Odana | 334,200 | 346,800 | 3.8% |
| Sunset Hills | 528,800 | 531,200 | 0.5% |
| West Beltline-Seminole Highway | 190,100 | 204,200 | 7.4% |
| Sunset Village-Hilldale | 299,500 | 316,400 | 5.6% |
| Sunset Village | 338,200 | 356,700 | 5.5% |
| Sunset Woods-Forest Hills | 332,600 | 350,800 | 5.5% |
| West Central | | | |
| Dudgeon-Monroe | 374,900 | 395,600 | 5.5% |
| Westlawn-Randall School (West High) | 484,200 | 509,500 | 5.2% |
| Vilas-Longfellow School | 323,500 | 344,800 | 6.6% |
| University Area | 356,400 | 366,500 | 2.8% |
| Langdon Area | 405,200 | 405,200 | 0.0% |
| Near West (Square) | 329,600 | 331,900 | 0.7% |
| Near East (Square) | 311,700 | 313,900 | 0.7% |
| University/Breese Terrace | 440,300 | 450,500 | 2.3% |
| West High-Hoyt Park | 432,100 | 446,200 | 3.3% |
| University Heights | 644,400 | 667,900 | 3.6% |
| Brittingham Park | 262,200 | 263,500 | 0.5% |
| Vilas-Edgewood Avenue | 541,500 | 559,300 | 3.3% |
| Near South | | | |
| Waunona | 248,000 | 257,400 | 3.8% |
| Bay Creek | 268,500 | 280,100 | 4.3% |
| Burr Oaks-Lincoln School | 145,300 | 145,500 | 0.1% |
| Bram's Addition | 151,900 | 159,700 | 5.1% |
| Far South | | | |
| Arbor Hills-South Beltline | 313,900 | 330,800 | 5.4% |
| Rimrock Heights-Moorland Road | 218,700 | 232,000 | 6.1% |
| East Central | | | |
| Lapham School-Breese Stevens (Square) | 274,100 | 301,300 | 9.9% |
| Wil-Mar/Orton Park | 373,700 | 410,800 | 9.9% |
| Tenney Park | 362,700 | 392,600 | 8.2% |
| East High | 228,200 | 235,500 | 3.2% |
| Atwood-Winnebago | 258,500 | 281,300 | 8.8% |
| Fair Oaks-Worthington Park | 179,200 | 192,000 | 7.1% |
| Northgate-Aberg Avenue | 178,900 | 185,500 | 3.7% |
| Elmside-Oakridge | 392,200 | 411,700 | 5.0% |
| Eastland-North Gardens | 188,700 | 198,400 | 5.1% |
| Near East | | | |
| Highwood-Glendale | 220,800 | 235,100 | 6.5% |
| Glendale | 213,600 | 224,900 | 5.3% |
| Lake Edge | 194,700 | 207,500 | 6.6% |
| Olbrich | 186,500 | 200,300 | 7.4% |
| Eastmorland | 209,800 | 218,800 | 4.3% |
| Olbrich Park-Cottage Grove Road | 210,200 | 226,900 | 7.9% |
| Far East | | | |
| East Broadway | 147,400 | 147,500 | 0.1% |
| Elvehjem-Acewood | 209,200 | 228,500 | 9.2% |
| Elvehjem-Buckeye-Droster | 234,400 | 244,600 | 4.4% |
| Rolling Meadows | 220,100 | 227,100 | 3.2% |
| Rustic Ridge-East Ridge | 240,700 | 253,500 | 5.3% |
| Milwaukee Street I90-94 | 220,900 | 234,400 | 6.1% |
| Heritage Heights | 247,900 | 262,900 | 6.1% |
| Richmond Hill | 359,400 | 361,800 | 0.7% |
| Mira Loma | 235,000 | 242,800 | 3.3% |
| Grandview Commons | 290,700 | 302,400 | 4.0% |
| Twin Oaks-Liberty Pl-Owl Crk | 254,600 | 255,100 | 0.2% |
| Door Creek/Reston Heights | 282,300 | 291,100 | 3.1% |
| Eastlawn/Covered Bridge/Rustic Acres | 295,600 | 300,700 | 1.7% |
| Southeast Blooming Grove Attachment | 188,500 | 190,500 | 1.1% |
| Lost Creek | 252,700 | 266,400 | 5.4% |
| Siggel Grove & Quinn Ranch | 278,100 | 292,100 | 5.0% |
| Secret Places @ Siggelkow Preserve | 330,500 | 337,400 | 2.1% |
| North East | | | |
| East Washington Avenue-Stoughton Rd- Commercial Avenue | 178,100 | 187,600 | 5.3% |
| Whitetail Ridge | 226,600 | 231,700 | 2.3% |
| Holiday Bluff | 226,200 | 240,000 | 6.1% |
| Berkeley | 176,800 | 182,700 | 3.3% |
| Prentice Prairie-Ridgewood | 251,200 | 268,700 | 7.0% |
| Village at Autumn Lake | 270,500 | 310,600 | 14.8% |
| Parkway Village | 246,100 | 254,100 | 3.3% |
| Woods Farm | 272,100 | 376,600 | 38.4% |
| Near North | | | |
| Patio Gardens-Lakeview Heights | 211,400 | 218,300 | 3.3% |
| Northport-Sherman Village | 198,300 | 207,200 | 4.5% |
| Cherokee | 332,500 | 346,200 | 4.1% |
| Lerdahl Park | 252,300 | 261,000 | 3.4% |
| North Lake Mendota | 278,900 | 285,300 | 2.3% |
| Sherman School | 185,000 | 191,500 | 3.5% |
| Brentwood Village-Sheridan Triangle | 220,800 | 230,200 | 4.3% |
| Nobel Park-Mendota Hills | 198,000 | 202,100 | 2.1% |
| Lake Shore | | | |
| Waunona | 672,200 | 700,600 | 4.2% |
| Woodward | 864,100 | 943,800 | 9.2% |
| Spring Harbor | 1,056,900 | 1,110,600 | 5.1% |
| Isthmus | 832,600 | 871,400 | 4.7% |
| City-Wide | $ 300,600 | $ 315,200 | 4.9% |