A Madison company known for its preserves, jams and syrups is adding nuts to the mix.
Quince & Apple has purchased Treat Bake Shop, a Milwaukee company that specializes in candied and spiced pecans, walnuts and almonds. Production of Treat products is scheduled to begin March 19 at Quince & Apple's kitchen in an incubator building owned by Common Wealth Development at Brearly and East Main streets. The purchase will add to the growing line of products for Quince & Apple, founded in 2009 by Matt and Clare Stoner Fehsenfeld.
"It's a significant acquisition for us," said Clare Stoner Fehsenfeld. "They have built a really awesome brand."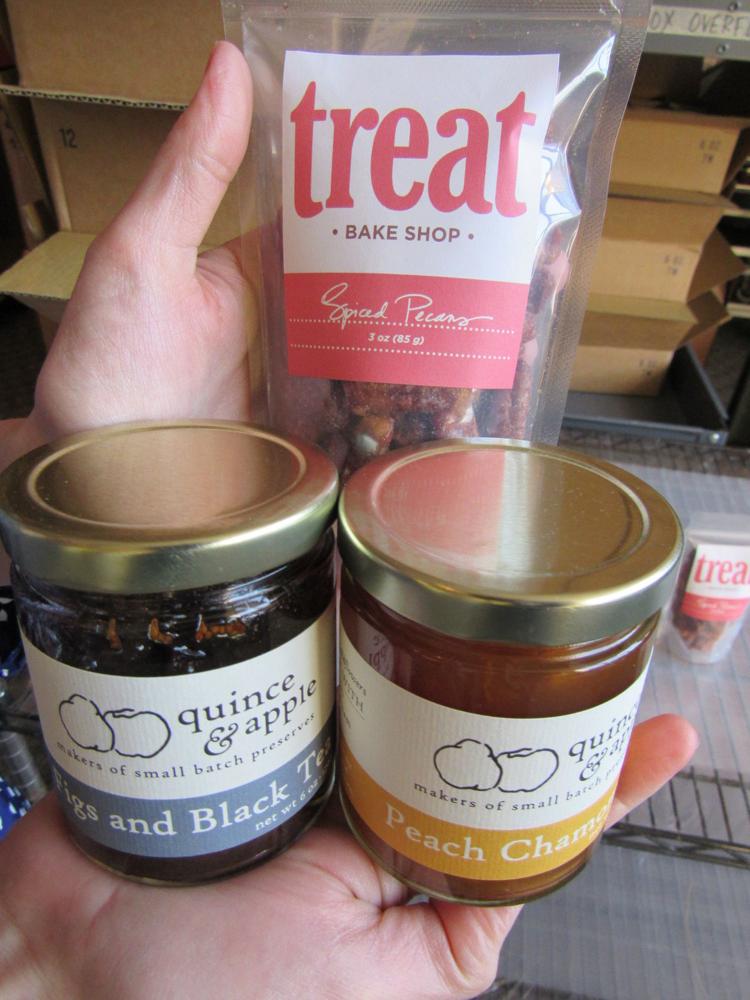 Treat Bake Shop was founded in 2011 in Milwaukee by Sarah Marx Feldner, a national food writer. The company, located near Milwaukee's Public Market in the Old Third Ward, sells its products in specialty stores and high-end cheese shops around the country, buys its pecans directly from the growers and uses Penzeys Spices. Treat products are sold in 33 states and in the Madison area at Fromagination, Orange Tree Imports, Metcalfe's Market, all three Willy Street Co-op stores and eight Carr Valley Cheese stores.
The nuts are sold at 14 Sendik's Markets and four Outpost Natural Foods in the Milwaukee area and in hotel mini-bars at HotelRed in Madison, Oxbow in Eau Claire, Charmont in La Crosse, and Iron Horse and Journeyman hotels in Milwaukee.
"We have long admired the company and brand that Sarah has built," said Matt Stoner Fehsenfeld. "We've had the pleasure of working together many times and are very excited to be bringing the Treat Bake Shop brand and products into the Quince & Apple family."
You have free articles remaining.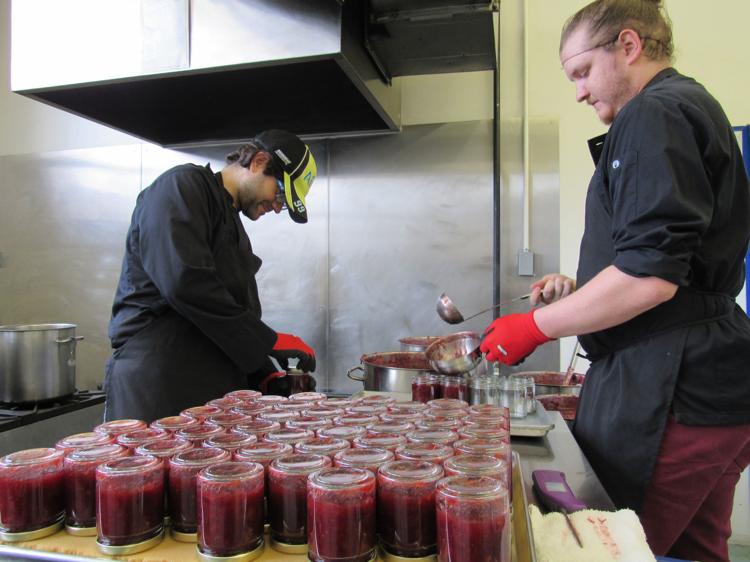 Like Treat, Quince & Apple products are also found in specialty retailers, but in recent years has expanded its reach using a network of distributors, brokers and sales representatives. Retailers include Murray's Cheese Store kiosks in Kroger stores, including many Pick 'n Save stores in Wisconsin; Whole Foods stores in the Midwest, North Atlantic and Northeast; and in independent cheese shops. The goal, according to Matt and Clare Stoner Fehsenfeld, is to expand the Treat brand into the Quince & Apple distribution network.
"I am incredibly proud of the Treat brand I have built and very excited for Quince & Apple's ability to extend its reach even further," said Marx Feldner. "I have a ton of respect for Matt and Clare, and I couldn't think of a better place for Treat to flourish."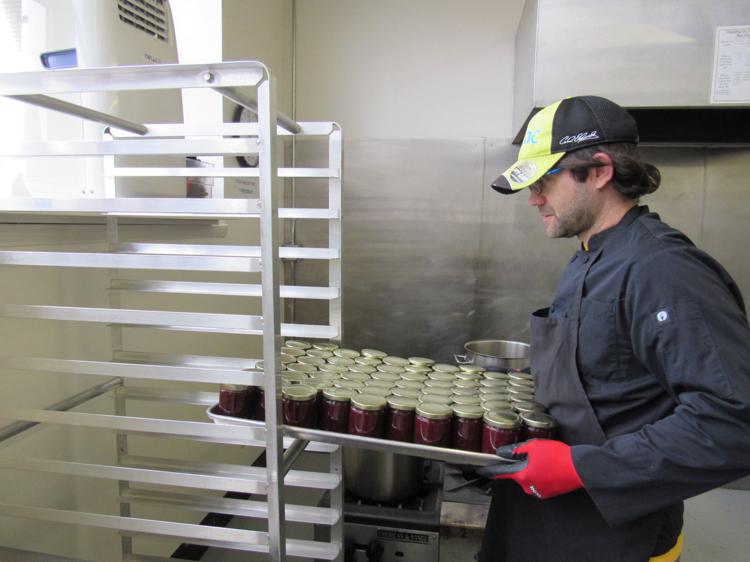 Quince & Apple uses heirloom pears, apples, currants and other fruits grown at small, local farms. The quince in the name of their business was chosen because quince was the first fruit to be preserved in recorded history. In ancient Rome, it was boiled in honey and contained so much pectin that it gelled instantly.
Quince & Apple preserves are designed to be paired with cheese but can also be used with pastries, on sandwiches, drizzled over ice cream or mixed into yogurt. The company's syrups, which include those made with apple, cherries, honey and rhubarb, can be used in sodas, cocktails, punches and in cooking, according to the company's website.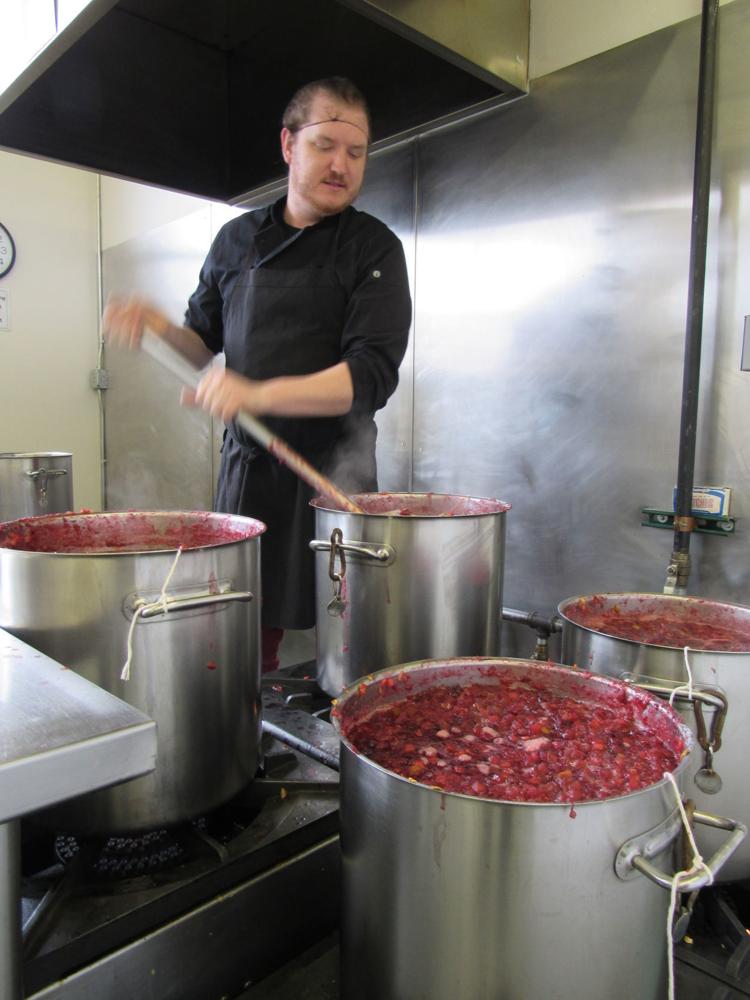 The Stoner Fehsenfelds began making their preserves at the Madison Enterprise Center before moving to a larger facility at Common Wealth Development. The purchase of Treat is the couple's first acquisition, but more could be on the way.
"There are so few options for owners of small, artisan food businesses if they want to sell," said Clare Stoner Fehsenfeld. "They make great products and build great brands that have tremendous value, but their companies are often too small to attract the interest of larger, conventional food companies or investors. By bringing Treat into the business we've already built, it will give both brands some of the advantages of being a part of a larger company, while being able to retain that true artisan touch."
Send retail-related tips and story ideas to badams@madison.com or call Barry Adams at 608-252-6148.