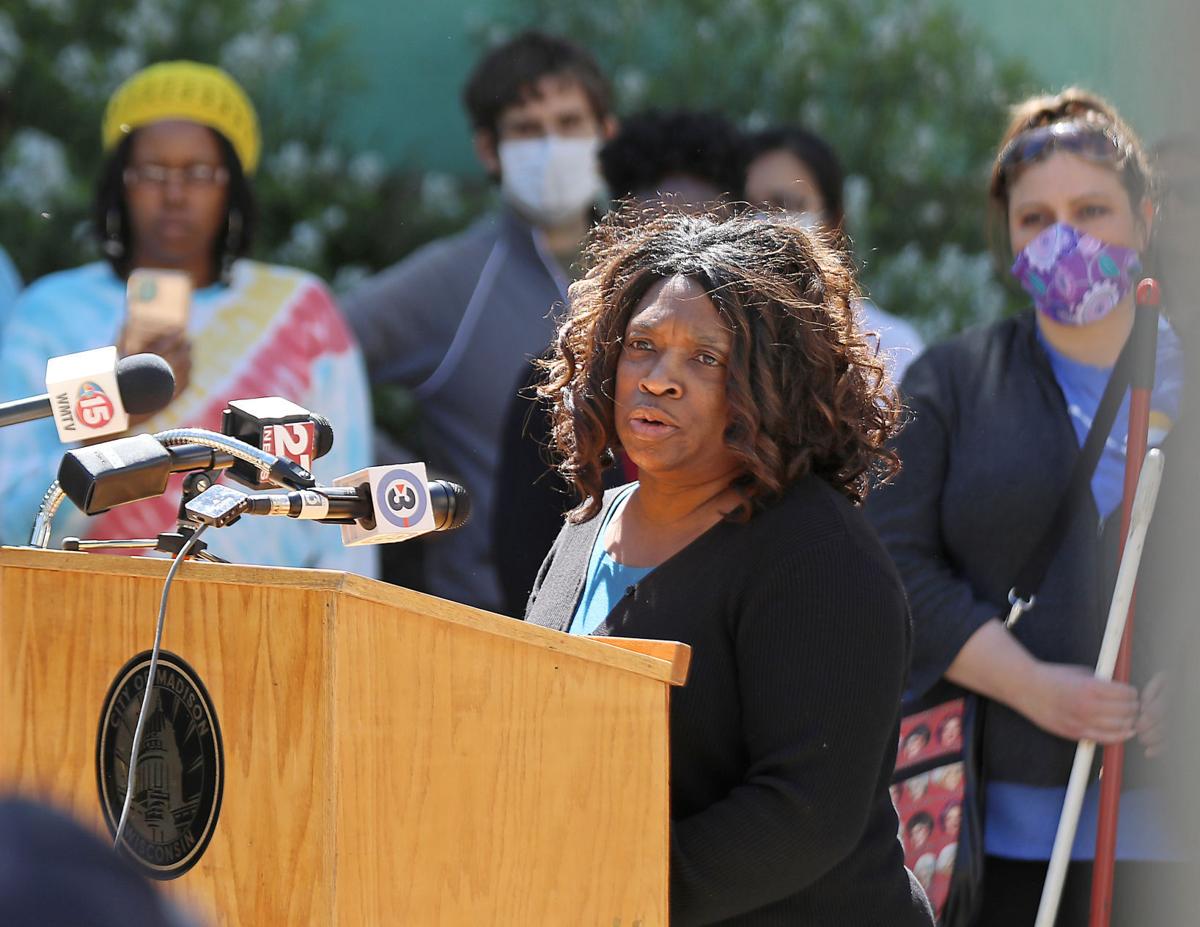 Business owners who are people of color could get some help in purchasing commercial property under a proposal before the Madison City Council Tuesday.
The Commercial Ownership Assistance Program, sponsored by several council members including president Sheri Carter and Mayor Satya Rhodes-Conway, would lend business owners up to $250,000 for a down payment on a commercial property.
Owning property would help the business owners — who may face barriers to securing real estate loans because of their race — build equity and access further credit, Carter and lead-sponsor Ald. Samba Baldeh said.
The goal is to help businesses owners who are renting property with regularly-changing lease terms get into a steady payment plan with a mortgage, Carter said.
The proposal argues that only between 3% and 9% of business owners in Madison are people of color, even though people of color make up more than 25% of the population.
"This is really a pathway," Carter said. "It's a pathway to expand and grow businesses, and I think it's also a pathway to stabilize our small business community and make it more diverse."
The pilot program, which is set to go before the City Council Tuesday, would make $500,000 available to businesses owners — with a priority for people of color and other underrepresented people — in the city to purchase, develop or expand a property.
The loan can be forgiven after 15 years, if the location is still owned and used by the business. If the business sells the property or stops using it for the business between seven and 15 years of the close date on the loan, it must pay back half of the loan. If it sells the property or stops using it before the seventh anniversary of the close date, it must pay back the loan in full.
Baldeh said the program is another way to incentivize investment and business in Madison, similar to development grants and funding through tax incremental financing.
"We give millions of dollars to developers," Baldeh said. "It's no different."
Kaba Bah, who is Black, is the owner of the Gooh Group, a business he said is looking to help communities while still running as a for-profit business.
The Gooh Group hopes to build or buy a building on the East Side near the Darbo-Worthington Neighborhood to run a grocery store.
"As a business man in Madison, my interest is not just in building wealth, but also having an impact," Bah said.
Bah said ventures like this, in lower-income communities, can seem risky to banks, making it more difficult to secure loans. Having access to funds from the city would help companies like his have the cash needed to work with a bank.
By helping the small businesses, Carter said, the city would also be helping the community since small businesses employ hundreds of residents and can offer new employment opportunities.
Small business owners can be role models for young people in surrounding neighborhoods, she said, and may even be more willing to take a chance on employing someone who might have otherwise been immediately screened out in an application process for large or chain businesses.
Baldeh said some of the challenges with running a program like this would likely be making sure that businesses that do struggle to get financing are the businesses that get the loans from the city. Oftentimes, paperwork and bureaucratic red tape get in the way of disbursing funds meant for people or businesses that the programs were designed to help.
"I hope the most needing of this are the ones that get it," Baldeh said.