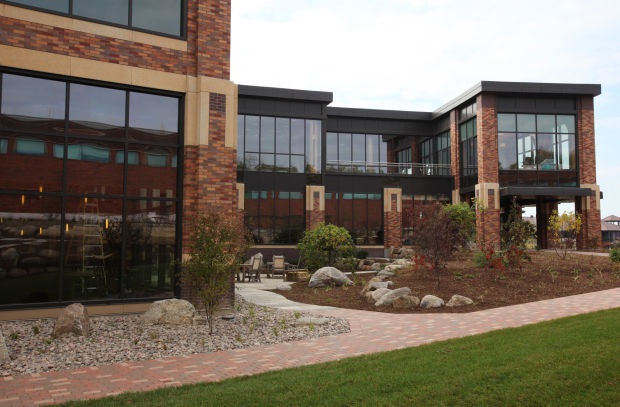 A hostile takeover attempt initiated this summer by dissident shareholders of Promega Corp., one of the Madison area's biotech success stories — rages on unresolved, with a new twist complicating and prolonging the standoff.
Six of the seven members of Promega's board of directors — all but Bill Linton, founder, chairman and CEO of the privately owned Fitchburg company — have resigned, five of them en masse.
Linton has named four new directors, all of whom are high-level Promega employees.
Michael Gofman, assistant professor of finance at the UW-Madison School of Business, said that type of situation is highly unusual.
"In the last decade, it is very uncommon to see multiple directors of a private firm in Promega's industry resign at the same time," Gofman said.
According to his analysis, only two privately owned companies in the life sciences field have had more than one director resign in unison, since 2002.
"When many directors resign, the most likely reason for that is a disagreement with management," Gofman said.
Promega, founded in 1978, makes and sells biotechnology research products worldwide, and is widely known for its genetic identification kits.
The company has branches in 16 countries, with revenues of $367 million in 2014, according to its publicly available 2015 Corporate Responsibility Report.
Of its 1,348 employees, 768 are at the Fitchburg campus, whose buildings are valued by the city of Fitchburg at more than $125 million.
Some shareholders think their stock in Promega is significantly undervalued, based on the company's success.
In July, Promega stockholders Ted Kellner, of Milwaukee, and Nathan Brand, of Miami, sent a letter to fellow shareholders saying they submitted a proposal to the board of directors offering to buy the stock for $625 a share, about two and a half times as much as the company was valued at recently by Linton and the board.
In the letter, Kellner and Brand said they have "deep concern for the direction of the company" and they want to "invest in and grow Promega for the future." Their plan was to keep Promega here and work with its top managers "and allow Mr. Linton to exit the company."
Promega spokeswoman Penny Patterson told the State Journal, at that time, the board had hired "prominent legal and financial advisers" to help evaluate the proposal.
This week, shareholders received a letter from the company, dated Oct. 1 and signed by Craig Christianson, Promega's general manager, North America, and secretary.
It says the board's deliberations over the offer "and other related and important matters have been extensive."
On Sept. 18, the board set up a committee of directors to recommend a response, according to the letter. Another board meeting was scheduled for Sept. 22. But that session never took place.
"On Sunday evening, September 20, five members of the board delivered their written resignations" to chairman Linton, Christianson's letter says. Eight days later, another board member resigned.
Two of the directors were new to the board. Gail Marcus and Bruce Fetzer were elected to three-year terms at the company's July 28 annual shareholders meeting.
You have free articles remaining.
Marcus, president and CEO of Calloway Laboratories, a toxicology lab company in Woburn, Massachusetts, declined to comment to the State Journal, through a spokesman. Fetzer, president and CEO of a foundation in Schoolcraft, Michigan, the John E. Fetzer Memorial Trust, did not immediately respond.
The other four board members were: Richard Brown, chairman of Stowers Institute for Medical Research, Kansas City; Chris van Ingen, a former executive with Agilent Technologies; UW-Madison business school professor Antonio Mello; and Martin Rosenberg, Promega's senior vice president and chief scientific officer.
Brown, van Ingen and Mello confirmed to the State Journal that they had resigned, as of Sept. 20, and directed inquiries to Promega's general counsel, Dan Ghoca. Ghoca declined to give further information other than what was in the letter to shareholders: "We accepted the director resignations and appointed new directors, and we have a fully functioning board today," he wrote, in an email.
The two letters, as well as the identities of the previous board members, were obtained by the State Journal from shareholders who said they did not want their identities released for fear of potential reprisal from Linton.
Publicly traded companies are required to disclose that type of information to federal regulators but private companies are not required to do so, and generally do not.
The newly appointed board members, according to the most recent letter, are: Christianson, who served as director of licensing for the Wisconsin Alumni Research Foundation before joining Promega in 2010; Randall Dimond, vice president and chief technical officer; Patterson, senior director for corporate affairs and marketing services; and Chuck York, vice president, manufacturing operations.
The letter did not specify the length of their board terms, or if they are temporary until new outside board members can be recruited.
It will take more time for the new board members to learn about the shareholder dispute and "make an informed and sound business decision with respect to the proposal and other matters," Christianson wrote, in the letter to stockholders. No timetable was given.
The UW's Gofman said the lack of clarity about the director resignations could raise questions for investors.
"In public firms, whenever they resign and they don't say why they resign, the investors interpret it as a negative signal. That's what the existing research shows," he said.
He also said that while it doesn't affect private companies, the Sarbanes-Oxley Act, passed by Congress in 2002, encourages more independent boards for companies whose shares are traded on the stock market.
"They are representatives of investors to make sure management is doing what's in the best interest of investors," Gofman said.
Ralph Kauten, a longtime Promega shareholder and Madison biotech entrepreneur, said he was surprised to hear about the board resignations.
Kauten speculated it could mean "they're concerned about their liability" in terms of the shareholder buyout offer, which sets the company's value much higher.
"An outsider might suggest it would be in the best interest of all shareholders to accept that offer. If somebody is pushing the board to reject, they may feel like they could be sued," said Kauten, CEO and chairman of Quintessence Biosciences, a Madison company working on cancer drugs, and of Lucigen Corp., a Middleton company selling life sciences products.
As for the dissident shareholders making the offer, Kellner is co-founder and executive chairman of Fiduciary Management, a Milwaukee money management firm that manages $21 billion in assets.
He is active in many other Milwaukee organizations and is board chairman of Milwaukee World Festival, the organization that puts on the annual Summerfest music extravaganza. Kellner also was elected earlier this year as board chair of the BMO Harris Bradley Center.
Members of Brand's family are well-known real estate owners and developers in the Madison area.
Promega CEO Linton has insisted on keeping Promega based locally, independent and privately owned.
In a speech in 2013 to a biotechnology gathering, he said he was starting to think about what the Fitchburg company will be doing on its 100th anniversary. "We only have 65 years to go," Linton said, at the time.