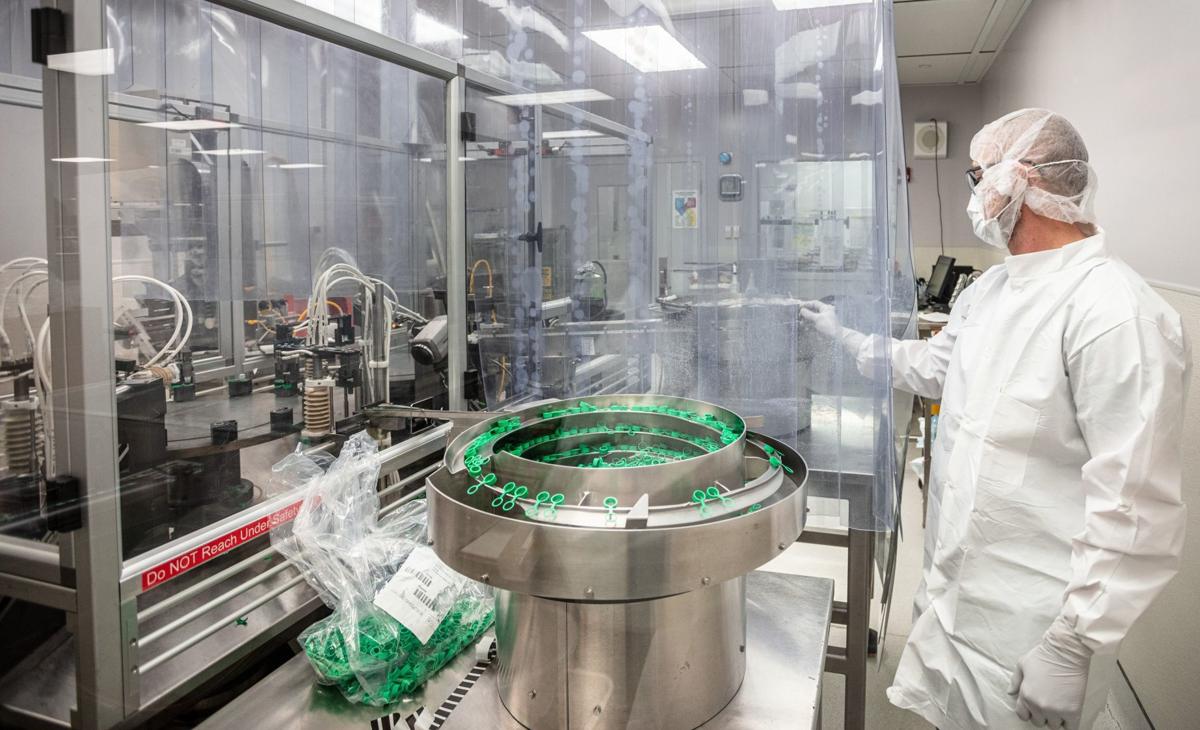 Fitchburg-based Promega Corp. is ramping up production of lab materials used in tests for the new coronavirus as the virus continues its global spread.
Centers for Disease Control and Prevention director Robert Redfield told Politico Tuesday that he isn't confident U.S. labs have enough supplies to extract genetic material from viruses in a patient's sample, which is a crucial step in the testing process.
Chuck York, Promega vice president of manufacturing operations, said the company has long kept large quantities of various lab materials in storage, and to keep up with inventory needs, Promega added shifts to produce key materials seven days a week.
"As global demand impacts supply, we're actively ramping up our production in those areas," York said in an interview.
"When it comes to sample prep, we're looking at how to scale up there so we can help with that supply situation as well."
Promega, which has more than 1,680 employees, including about 1,055 at its Fitchburg headquarters, has worked with Co-Diagnostics during the past five years to customize its tools for various tests, Promega has said. Promega makes more than 4,000 life sciences and diagnostic products.
The Co-Diagnostics test is currently approved for lab testing in Europe and is advancing toward clearance in the U.S. and India. Promega, which is part of the UW-Madison Center for Quick Response Manufacturing, manufactured and dispensed custom assay reagents in fewer than 10 business days, according to the center.
To scale up production, York said, Promega is paying overtime and creating split shifts. The company has also delayed work on new product development and other company activities during the outbreak.
"We're prioritizing this response ahead of all that," York said.
Outbreaks of a new coronavirus, which could cause a respiratory illness named COVID-19, were first reported in China late last year. The virus and disease have since spread around the world.
"We've been working hard responding to the COVID-19 situation, really, since it started in China," York said. "We've been under pressure and working hard to meet demand for a while now."