Promega Corp., a Fitchburg biotechnology company that provides products for scientific research and DNA identification worldwide, is planning another big, new building on its growing campus: a 270,000-square-foot research and development center on East Cheryl Parkway, just east of the company's Feynman Center.
Cost of the project: $190 million.
"This would be Promega's largest investment in both size and cost in Promega's 40-year history," Chris Yarbro, corporate controller, said.
It also would be "more than likely, our largest-valued building permit (for a single building) in Fitchburg's 35-year history (as a city)," said Michael Zimmerman, Fitchburg's economic development director.
"We're happy and proud that Promega has chosen us to continue to expand and invest in our city," Fitchburg Mayor Jason Gonzalez said.
In addition to the new R&D building, Promega's project would add two floors onto a parking ramp behind the Feynman Center, more than doubling its current 321 stalls. It also would expand a utility plant in the same area so it can house a bigger, more efficient heating and air conditioning system.
With the new facilities, Promega expects to add about 100 jobs over the next five years, Yarbro said. "We anticipate they are going to be a range of skills — research and development, manufacturing and administrative," he said.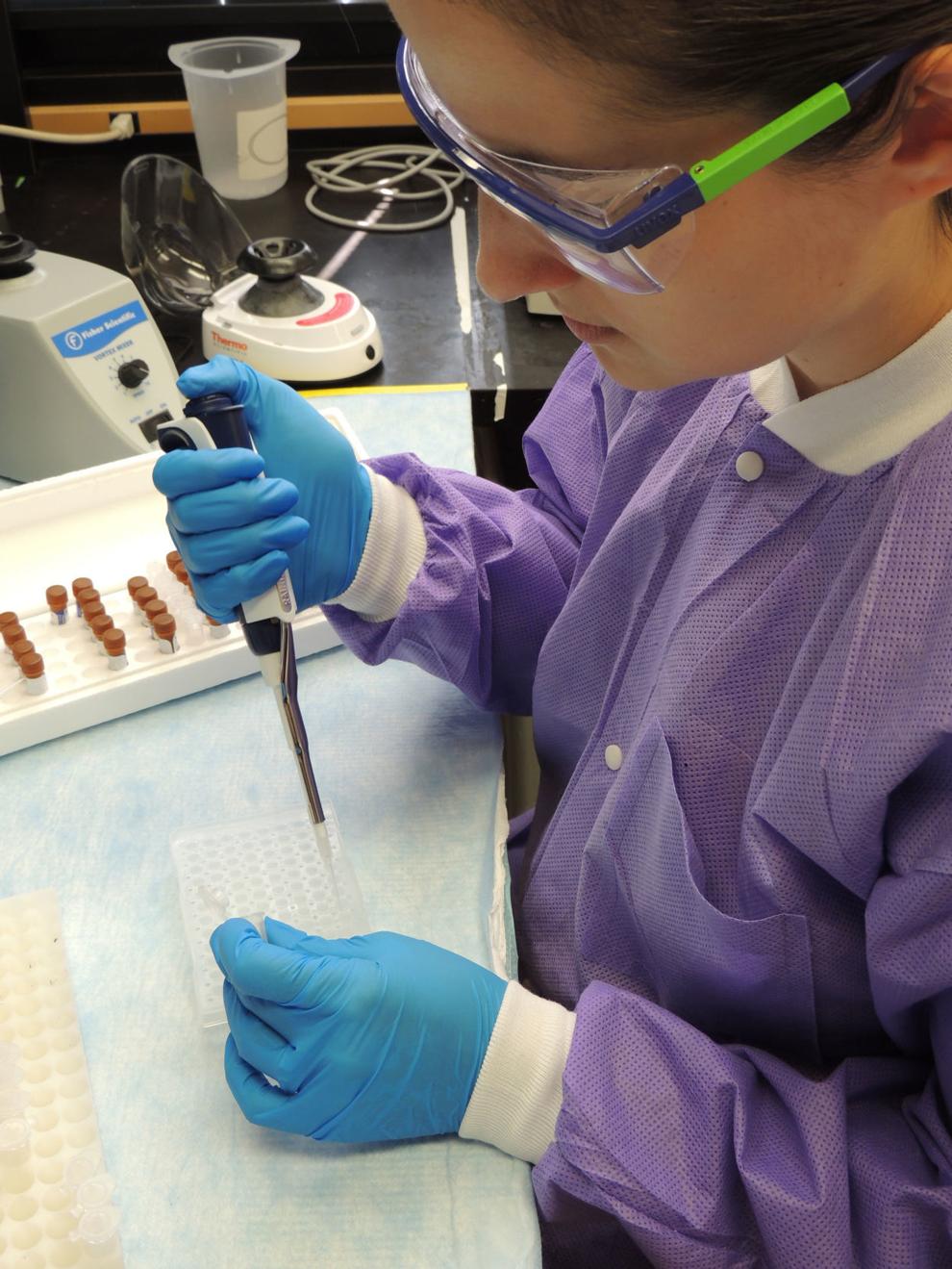 Promega's campus already encompasses 11 buildings, most of them along East Cheryl Parkway and Woods Hollow Road, just east of Fish Hatchery Road, and the company occupies three more buildings elsewhere in the Madison area.
Promega's local facilities have doubled in size over the last five years, Yarbro said, from 500,000 square feet to an estimated 1 million square feet. The new R&D building will increase that by 27 percent.
Privately owned Promega, founded in 1978, has 1,500 employees, including 944 in Dane County, and branches in 16 countries.
It sells about 3,500 products used in biological research, drug discovery and genetic identification. The company had $386 million in revenue in 2017.
Research and development operations currently are spread among three buildings, said Jennifer Romanin, director of operations.
"This will allow us to consolidate those employees into a single facility, along with providing room for growth for those employees and that work," she said. Romanin said company leaders have not decided yet how the current R&D spaces will be used when they are vacated.
Rapid growth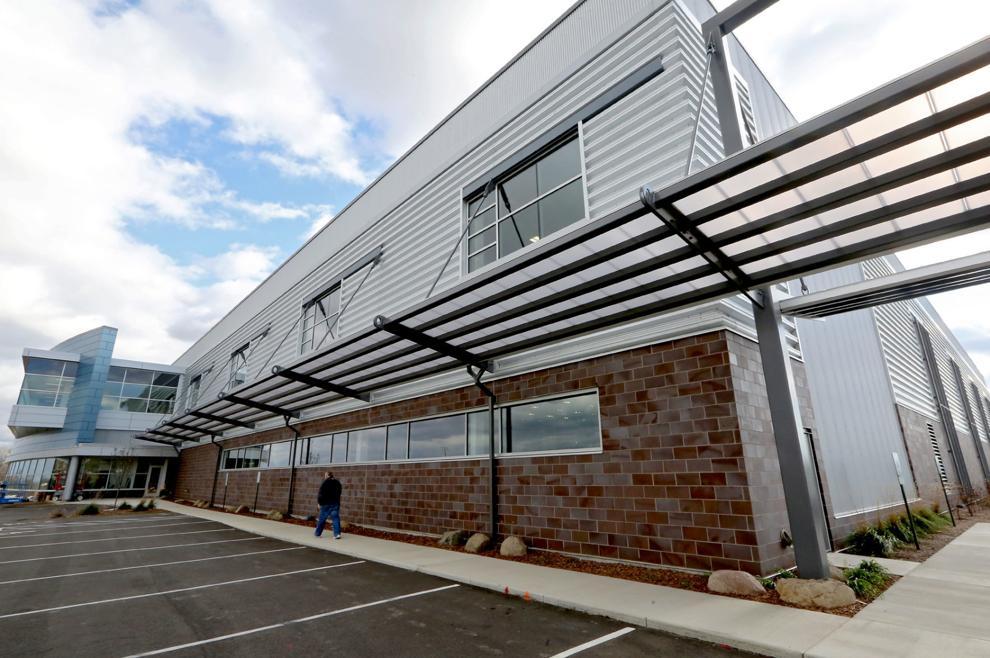 Until now, Promega's most recent addition was the $30 million Kepler Center, a 126,000-square-foot global supply center that opened in late 2015 at 5455 Nobel Drive, less than one mile south of the main campus.
Two years earlier, Promega built the Feynman Center, at 2780 Woods Hollow Road, a $120 million, 262,000-square-foot manufacturing building where sterile, modern clean rooms are contrasted by rustic wooden-beamed ceilings and pillars, carved wooden benches, and a living wall that blooms with 7,000 native and tropical plants.
Promega is known for incorporating comfortable spaces and unusual designs into its office buildings.
Romanin would not disclose details about the design of the new R&D building, but she said plans under discussion would incorporate some special features.
"We still have the same values and culture in the way we approach design," she said.
The Fitchburg project is part of a four-pronged expansion that also includes new buildings at the company's branches in California, Germany and the United Kingdom.
The San Luis Obispo, California, location will get its second manufacturing building. Promega's branches in Germany and England will move from leased facilities into company-owned offices.
Costs of those three projects are not being disclosed. Construction has begun on the European buildings while the one in California is still in the design process, Romanin said.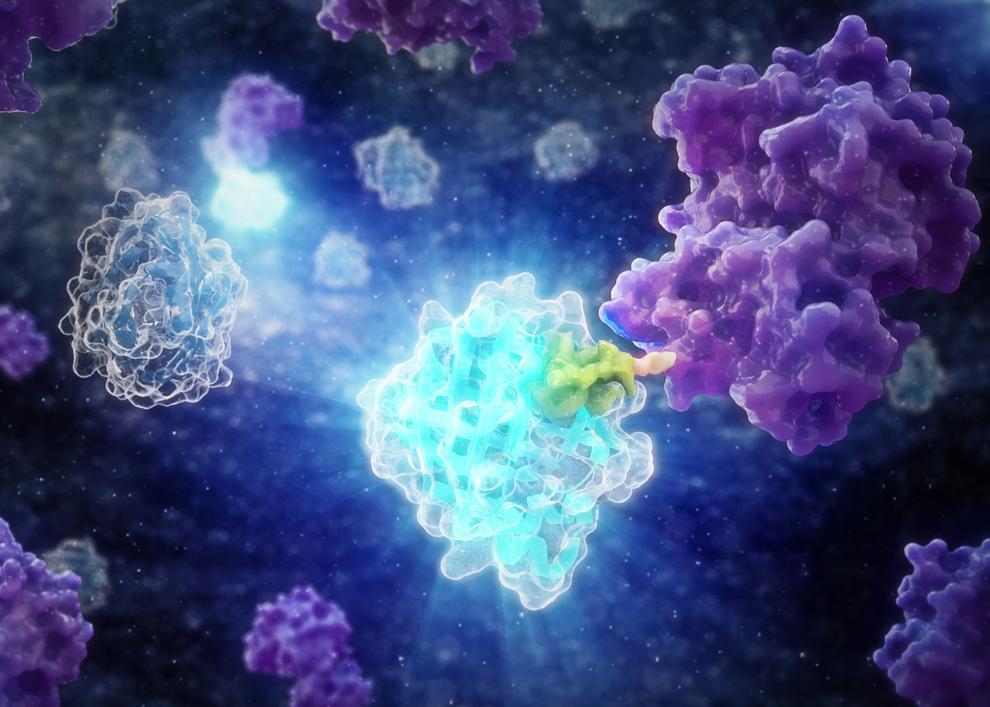 "We started 40 years ago by serving the work of researchers searching for an understanding of life at a cellular and molecular level. That understanding is now being applied into many fields around the world in a myriad of ways. We want to remain flexible to whatever is next and our global growth allows us to do that," Romanin said.
Fitchburg powerhouse
Promega is the second-largest employer in Fitchburg behind only kitchen appliance manufacturer Sub-Zero/Wolf, Zimmerman said, and is one of the top property taxpayers. Promega's holdings in Fitchburg were valued at $127.3 million in 2015, before the Kepler distribution center was finished.
The company is "not just a good corporate citizen but (also) a good community partner," Zimmerman said. Promega employees plan Fitchburg's farmers' market and organize and host the community's Agora Art Fair. Promega's campus will be the site of a new event, the Fitchburg Festival of Speed, a bicycle race, run and walk on July 7.
The proposed R&D building project, for which Promega is seeking $14.8 million in public funds, still needs approval from several Fitchburg city committees and the City Council over the coming weeks.
Mayor Gonzalez thinks the funding will pass. "It's a big ask but it's a big project," he said. "I'm confident the city values this investment in jobs in our city."