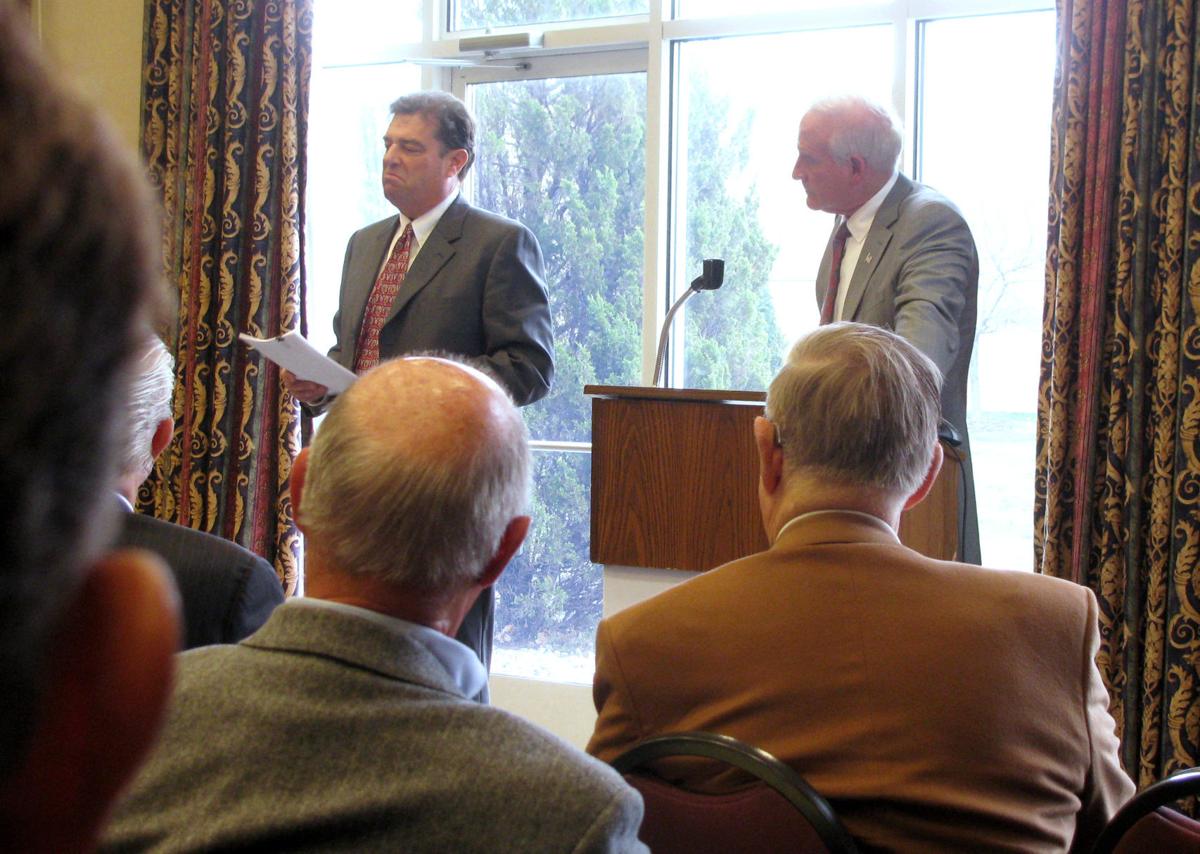 Lawyers for Fitchburg biotechnology company Promega Corp. and its founder, Bill Linton, are firing back at shareholders who filed suit against them in 2016, saying the disgruntled shareholders hatched a plot to take over the company — starting in at least 2014 — and were prepared to "do whatever it takes" to win themselves a tidy sum for their stock.
Counterclaims filed in the case accuse plaintiffs Nathan Brand and Ted Kellner of conspiracy, fraud and racketeering for allegedly plotting to force Promega's board to pay an "exorbitant" price for their shares, and if that didn't work, they would get rid of Linton, buy the company and sell it within five years, reaping much more money than other shareholders would receive.
Paul Shain, a former director and former interim general manager of Promega's North American operations, was the group's prospective replacement CEO for Linton. Shain also is named as a conspirator.
Privately owned Promega sells 3,500 products used in research, drug discovery and DNA identification. It has 1,400 employees worldwide, including more than 800 in the Madison area, and had revenue of $370 million in the 2016 fiscal year.
It is considered one of the area's most successful home-grown technology companies and has built a campus valued by the city of Fitchburg at more than $125 million.
Angry stockholders filed suit against Linton and Promega last year claiming "shareholder oppression." They said Linton "bullied, lied, threatened and manipulated" to wrest majority control, giving them no chance for a "fair return on their investment until at least 2078."
Linton, who founded Promega in 1978, has said he has a 100-year plan for Promega and intends to keep the company private.
In separate counterclaims filed in Dane County Circuit Court on Sept. 12, lawyers representing Linton and Promega say Brand and Kellner were the ones who bullied, lied and threatened, smearing the names of Linton and Promega.
'Discovery' process
Much of the information in those filings — each of which runs more than 30 pages — comes from emails and other correspondence turned over by Brand and Kellner as part of the legal "discovery" process of the lawsuit.
Brand is the "ringleader of the conspiracy," who pretended to be one of Linton's staunchest supporters in email exchanges with Linton even as he and Kellner developed plans to oust Linton, Promega's counterclaim says.
The counterclaims include the first pages of a document that supposedly summed up the group's intentions. The document said many Promega shareholders are "disappointed with the existing leadership of the company" and its effort to buy back stock at "below the current fair market value."
The group's plan was to submit an offer to the board to buy Promega at $625 a share, or a total of $1.25 billion, including $600 million of debt, at closing, according to the package. Shain would be CEO and the company would be sold in five years.
In an email to Kellner and Shain, Brand said the group would "do whatever it takes," the filings say. If directors supported Linton, "they will be attacked personally and collectively."
Brand told Shain the board will have to understand that once the "train leaves the station, there is no turning back and things will get very hot and ugly for them in a hurry ... Bill and these directors will be like Hitler and the Nazis trying to win a two-front war. I guarantee they will have the same ugly result," according to the counterclaims.
James Southwick, lead attorney for the shareholders, in Houston, said he has until Nov. 2 to respond to the counterclaims.
"The plaintiffs don't have any comment and look forward to having the claims and counterclaims resolved in court," he said.
'Dig up dirt'
The effort apparently started after Promega held a stock buyback in 2014 called a "Dutch auction" in which shareholders could offer to sell their stock at a price ranging from $233 to $272 a share, as determined by an independent appraiser.
Almost immediately after the Dutch auction, Brand and Kellner, who have said they thought shares should be valued higher to reflect Promega's success, tried to "force Promega to buy their stock at an inflated and discriminatory price," the company's counterclaim says.
An August 2014 note attributed to Kellner, from a talk with another shareholder, suggested possible strategy, the filing says: "Dig up dirt, Blackmail Bill (Linton)."
Brand emailed Shain saying he thought he could get $575 per share for select shareholders. Meanwhile, Brand told Linton that for the right price, Linton could obtain majority control of the company and Brand's family "will go away forever." But he added, "(i)f you don't play ball, we will be a thorn in your side for the next 10 years," according to Brand's handwritten notes, the filing says. Linton turned down the offer.
By early 2015, the group focused on Promega's board of directors, the counterclaims say. A letter sent to the board in May asked for "fair treatment" through a higher-priced share buyback and discussed tactics such as asking the UW-Madison Business School dean to pressure faculty member Antonio Mello, a Promega board member, to remember that Kellner is a significant donor to the university.
"Hopefully (Mello) knows where his bread is buttered," an email from Brand to Kellner and Shain said, according to the filing. It suggested Mello might not get his football tickets renewed. Or, "better yet, how about when he shows up for work his parking garage access card doesn't work."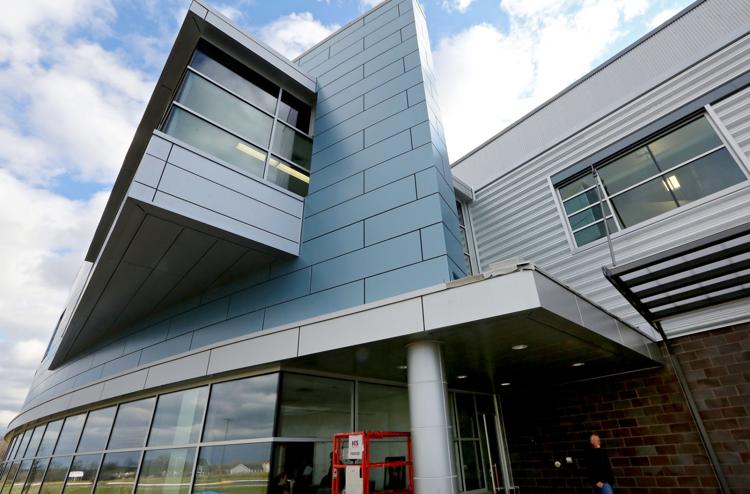 Promega's elected board members all resigned in 2015, and Linton appointed a new board made up of Promega managers.
Subterfuge outlined
The counterclaims say the shareholders' deal would have given a higher payback to the conspirators than to other shareholders and the large debt would have "compromised" Promega's business and "crippled" its research and development. They say Brand and Kellner lied to other shareholders, claiming they planned to keep Promega in Wisconsin where it would "grow, prosper" while their real plan was to sell the business in five years.
Linton's counterclaim says Brand, a Madison native and Miami businessman, is the second-largest owner of Promega stock with more than 330,000 shares, purchased for an average of $30 a share. Kellner paid $17 a share, on average; the number of shares he owns is not listed. Kellner is a well-known Milwaukee businessman, civic leader, and founder of the Fiduciary Management investment firm. Shain, CEO of Singlewire Software, Madison, owns 13,100 shares.
Linton is the largest Promega stockholder with 792,670 shares, or 47 percent of those outstanding.
Linton's filing alleges "civil conspiracy" by Brand, Kellner and Shain, saying they "intentionally, willfully and maliciously" injured Linton's reputation and profession and were "irrational, outrageous and in reckless disregard of Linton's rights" through their agreement to make "life miserable" for Linton and turn shareholders and board members against him.
Promega's filing adds that Shain breached his duty to maintain confidential information as a past board member and consultant. It accuses the trio of fraud and racketeering.
The case was before Judge John Markson, who has retired, and now is in Judge Valerie Bailey-Rihn's court. No trial date is set.