Opponents of a power line through southwestern Wisconsin have uncovered more evidence of private communications between a former regulator and the utilities behind the project.
Two groups suing to stop construction of the $492 million power line have obtained text messages in which Huebsch and a Dairyland executive discuss meetings with former utility CEO Barb Nick and Huebsch's application for the job.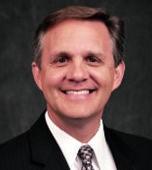 Attorneys for the Driftless Area Land Conservancy and Wisconsin Wildlife Federation are asking a judge to consider whether the texts, as well as emails between Huebsch and the Midwestern power grid operator, tainted the PSC's decision to grant a permit for the transmission project, of which Dairyland is a minority owner.
The land conservancy and wildlife federation say the new documents support their assertion that the PSC did not follow state law when it approved the line, which is expected to cost ratepayers more than $2 billion over its lifetime while generating double-digit returns for the utilities.
After a preliminary 3-0 vote by the PSC to grant a permit in September 2019, the land conservancy and wildlife federation requested that Huebsch and PSC Chair Rebecca Valcq recuse themselves from the final decision based on perceived conflicts of interest. Valcq previously worked for WEC Energy Group, the majority owner of American Transmission Co., the lead developer of the project, and Huebsch had served on a committee of the Midwest grid operator, MISO, a party to the proceedings. Both rejected those claims and again voted with Commissioner Ellen Nowak to authorize construction
According to records the groups obtained in September through the federal court case, Huebsch exchanged text messages in October 2019, shortly after voting to approve Cardinal-Hickory Creek, with former Dairyland vice president Brian Rude in which they set up a meeting with "Barb."
In text exchanges from March 2020, Rude tells Huebsch he asked Dairyland's board chair to ask an external search firm to "pay attention" to his application for the CEO job.
Rude later asked Huebsch to advise the utility on a proposal to modify plans for the natural gas plant that Huebsch had voted to approve in his final days on the commission.
A former Republican state senator from La Crosse, Rude served alongside Huebsch in the Legislature in the late 1990s when Huebsch was an Assembly representative from West Salem.
The records also include minutes of meetings that Huebsch attended as an advisor to MISO, the nonprofit utility that controls the power grid and which worked with ATC to gain approval of the line, as well as invitations to dinners with MISO's executive director.
Power line opponents say topics covered in those meetings overlap with issues in the Cardinal-Hickory Creek decision. Commissioners are not allowed to discuss pending issues or receive information outside of the official record.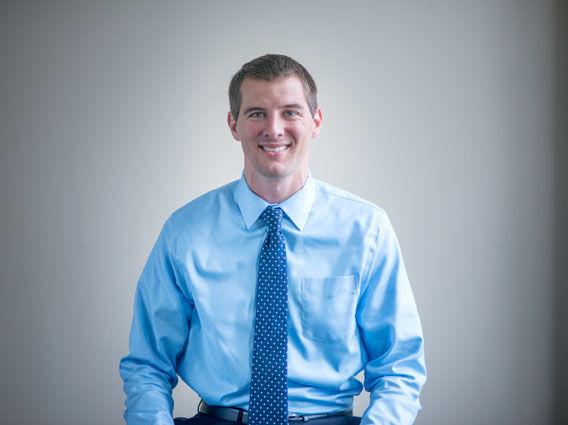 "The relevant legal standard is an objective appearance of bias," said Brad Klein, an attorney for the land conservancy. "We're not attempting to prove what was actually in the mind of Commissioner Huebsch or what he was motivated by."
Huebsch did not respond to a request for comment. A spokesman for the PSC, which is representing Huebsch in the court cases, declined to comment, citing agency policy on pending litigation.
But during Wednesday's court hearing, PSC attorney Christi Whiting said the attempt to introduce the new evidence is "procedurally baseless."
"You don't get to go and make a frankly baseless suit in federal court ... to get documents," Whiting said. "To spring this on us ... is extremely improper."
An attorney for ATC argued that the messages should not be included on procedural grounds and are irrelevant because the project would have been approved without Huebsch's vote.
"None of them honestly matter that much," said ATC attorney Brian Potts. "It's mostly an abuse of the process."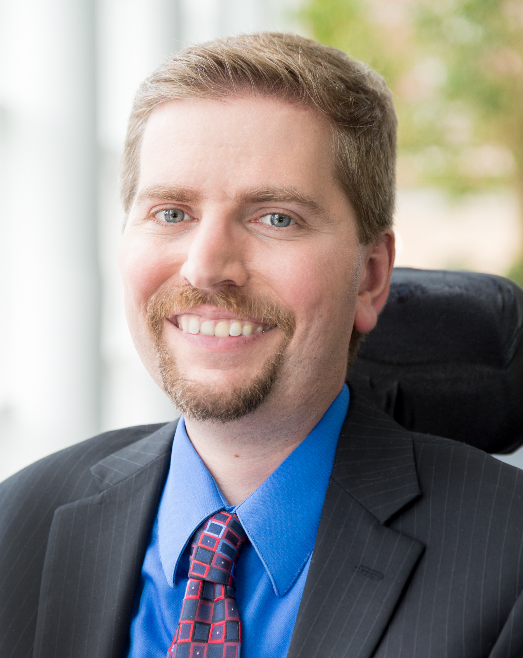 Dane County Judge Jacob Frost asked the parties to submit written arguments on whether to allow the new evidence into the record and whether a finding that the communications were improper would nullify the power line permit.
"It raises enough questions that I think need a little bit more exploring," Frost said. "It does seem to add a lot more flavor than any of the documents raised in the briefing. ... I don't think it's completely baseless."
[Editor's note: This story has been updated to correct a reference to Rebecca Valcq's previous employment. Valcq previously worked for WEC Energy Group, the majority owner of American Transmission Co., the lead developer of the Cardinal-Hickory Creek project.]
The business news you need
With a weekly newsletter looking back at local history.