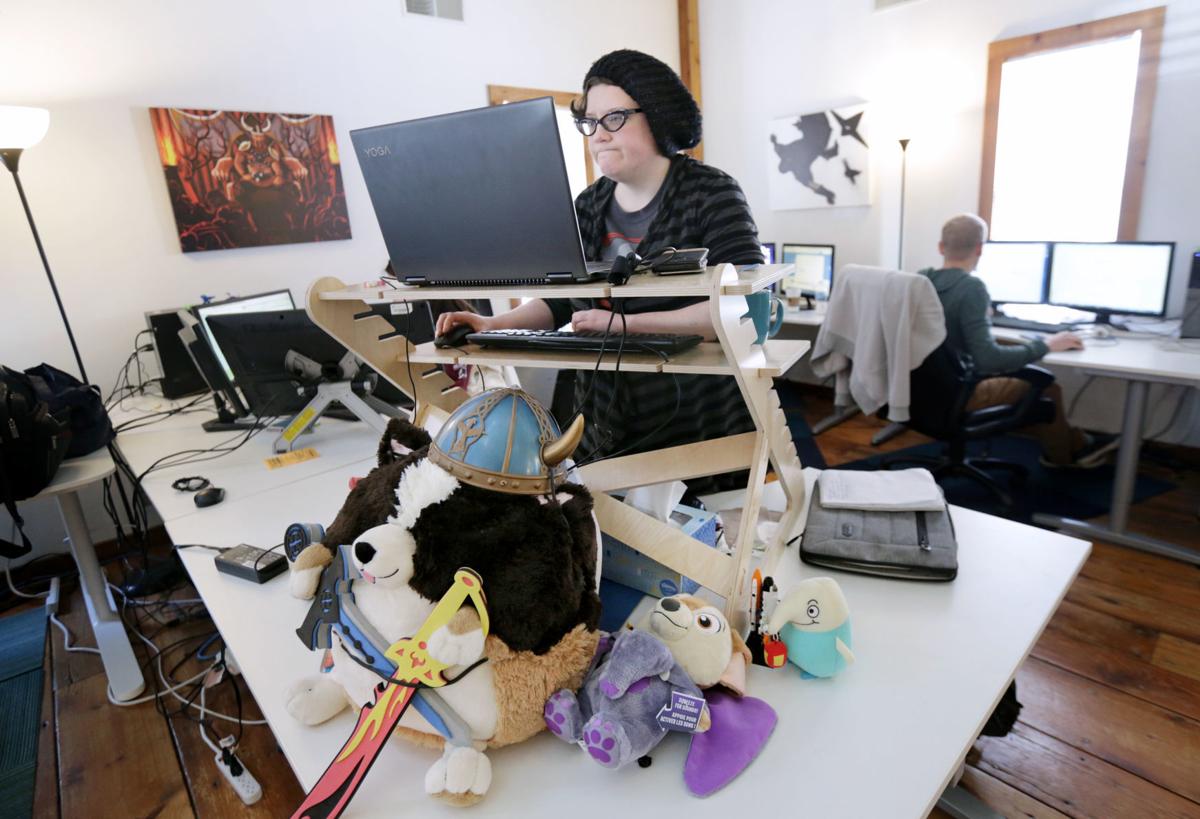 If you grew up in the U.S. any time in the last 80 years, you probably spent a good portion of your childhood weekends watching Disney movies.
Starting with "Snow White and the Seven Dwarfs" — the first fully animated feature film released by Walt Disney Studios in 1937 — Disney characters from Peter Pan to "The Lion King's" Simba have become legends, beloved for generations.
Imagine getting to take some of those characters and create a game with them, open to all of the public to play. That's what Madison game development company PerBlue has done.
PerBlue and Disney combined forces to create "Disney Heroes: Battle Mode," a mobile role-playing game that teams Disney and Pixar characters to save the world from an evil internet virus.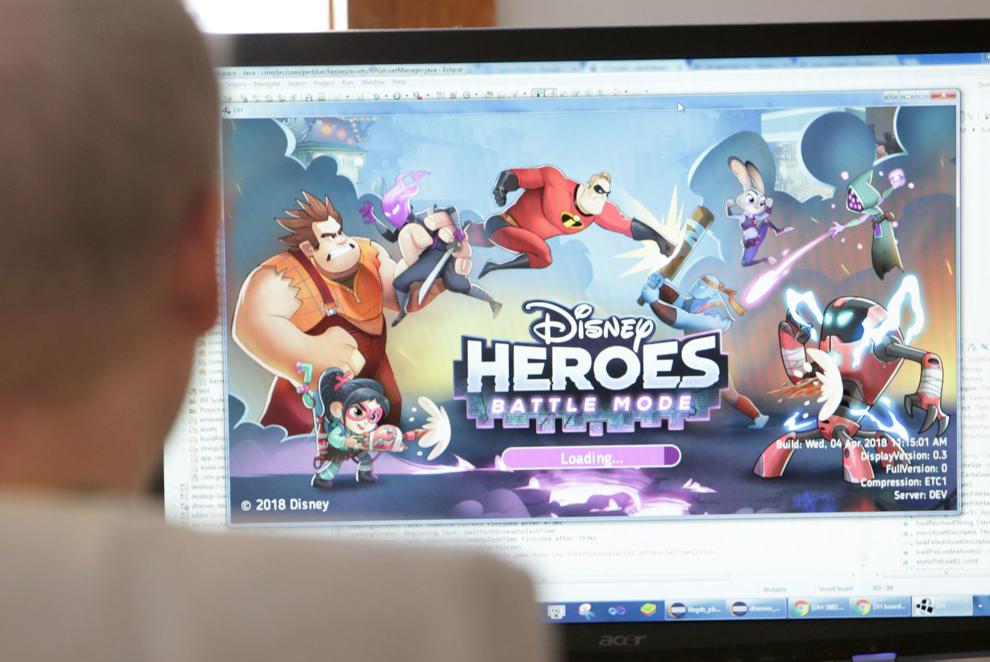 "We're excited to be working with some of the most recognizable characters and brands in the world and to bring them together in the new universe we've created," PerBlue CEO and co-founder Justin Beck said.
And PerBlue is not the only Madison game development company working on high-profile projects.
Filament Games is collaborating with Oculus on a virtual reality educational game about women scientists, and Fantasy Flight Interactive is transforming the Lord of the Rings card game into a computer game.
"These are exciting times in the industry," said Tyler Krucas, executive director of the Wisconsin Games Alliance.
For the past 20 years, most of the high-profile games have come from Raven Software, the Middleton company that launched much of the local game development industry. Raven became a subsidiary of Activision in 1997 and is part of the team that creates the gangbusters "Call of Duty" games.
Now, other local games companies are making inroads with the industry's big players, Krucas said. "I think it says we have the talent here to compete with pretty much anybody," he said.
Wisconsin has 65 companies actively creating games, with another 15 or so that have published a game in the past few years, Krucas said. About 40 of them are in Madison or within a 60-mile radius.
'Disney Heroes: Battle Mode'
Word came out in January that Disney had chosen PerBlue as one of four new development partners — Disney executive Kyle Laughlin made the announcement at a game conference in Anaheim, California. But it wasn't until early April that any details were released about their first project, "Disney Heroes: Battle Mode."
How does a huge entertainment conglomerate based in Burbank, California, find out about a small game design business in Madison?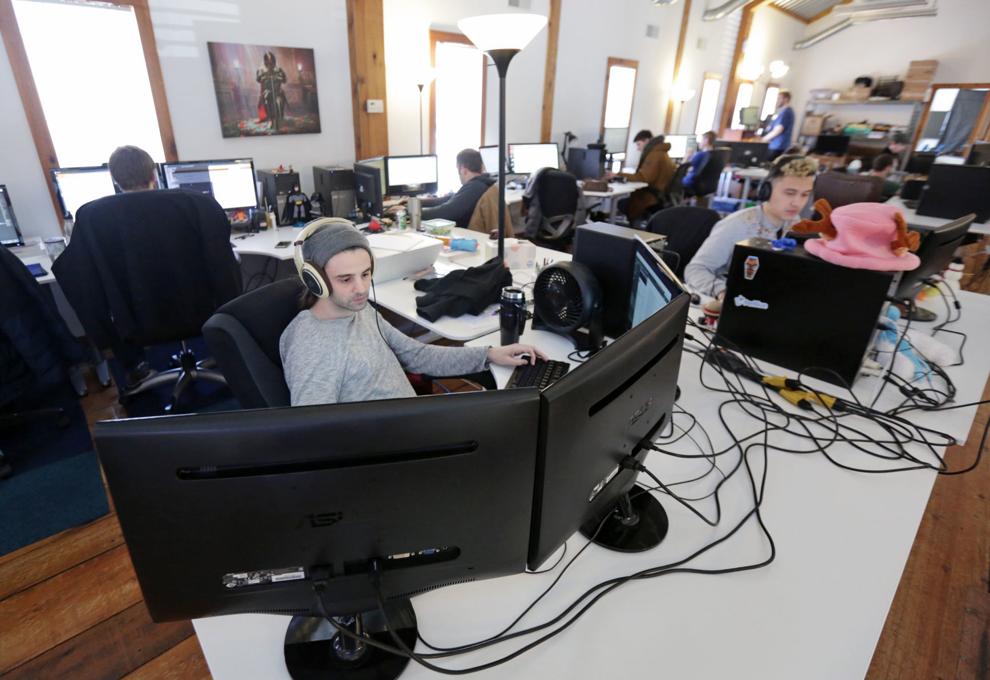 "The focus on our mobile portfolio has led us to top-tier collaborators like PerBlue. The vision of our mobile strategy fit well with PerBlue's capabilities and desire to tell a unique story with our classic characters," said Lisa Anderson, Disney vice president for games.
Working with Disney and Pixar has been "a lot of work but also a lot of fun," PerBlue co-founder and chief operating officer Forrest Woolworth said.
"The characters are truly great and so unique. Bringing them to life in-game has been a joy for the team. The storyline we've been able to build in the game and the character dialogue really create some unique moments that anyone who has watched Disney and Pixar movies will enjoy," Woolworth said.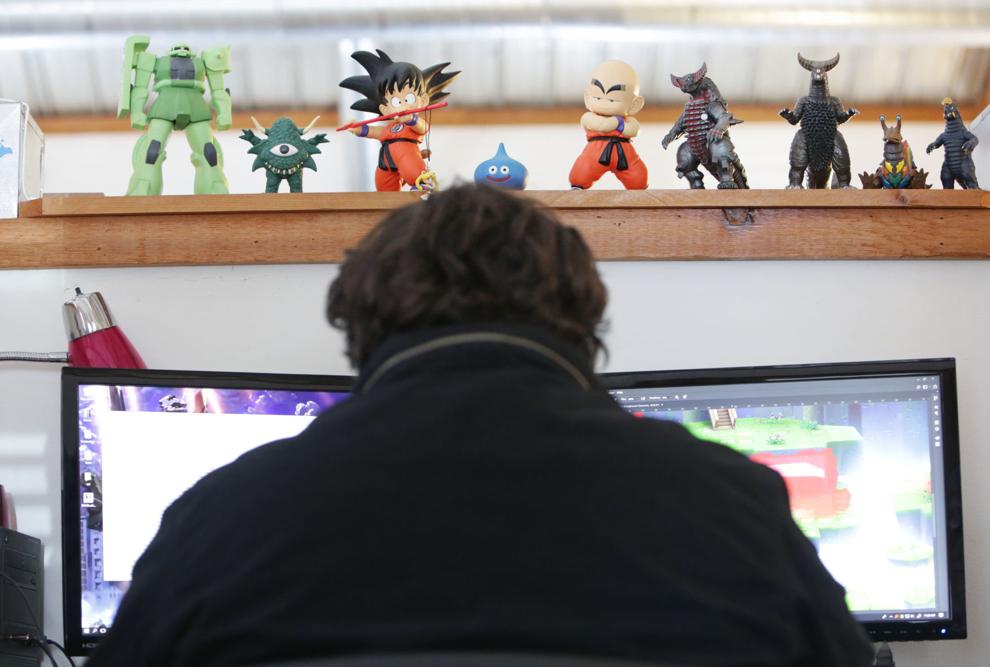 While "Disney Heroes: Battle Mode" is a joint project, PerBlue is "primarily responsible" for building the game, Woolworth said.
The game will be released later this year, though neither Disney nor PerBlue is saying when. It will let players "collect and transform 30+ Disney and Pixar heroes into battle-ready big shots, including The Incredibles, Frozone, Wreck-It Ralph, Vanellope von Schweetz, Judy Hopps, Nick Wilde and more," a joint news release said.
The play action will lead characters through "a corrupted digital world that they're charged with saving from an evil virus."
Disney's Anderson praised PerBlue. "While their team is hard at work making the game, they also focus closely on the partnership with Disney and Pixar creative talent, both within our games teams and with filmmakers, to help bring this game to life," she said.
Founded in 2008, PerBlue has about 40 full-time employees. The Disney collaboration is not the company's only claim to fame. In 2016, GREE International Entertainment, the U.S. arm of GREE, a Japanese company, bought PerBlue's "DragonSoul" role-playing game for $35 million.
PerBlue also is working on its own games, separate from the Disney arrangement. "Portal Quest" is its most recent release.
'Breaking Boundaries in Science'
Filament Games, an educational game developer, had worked with a number of prestigious partners, including the Smithsonian Institution and National Geographic, when Filament staffers met with an Oculus team at a games conference in late 2016.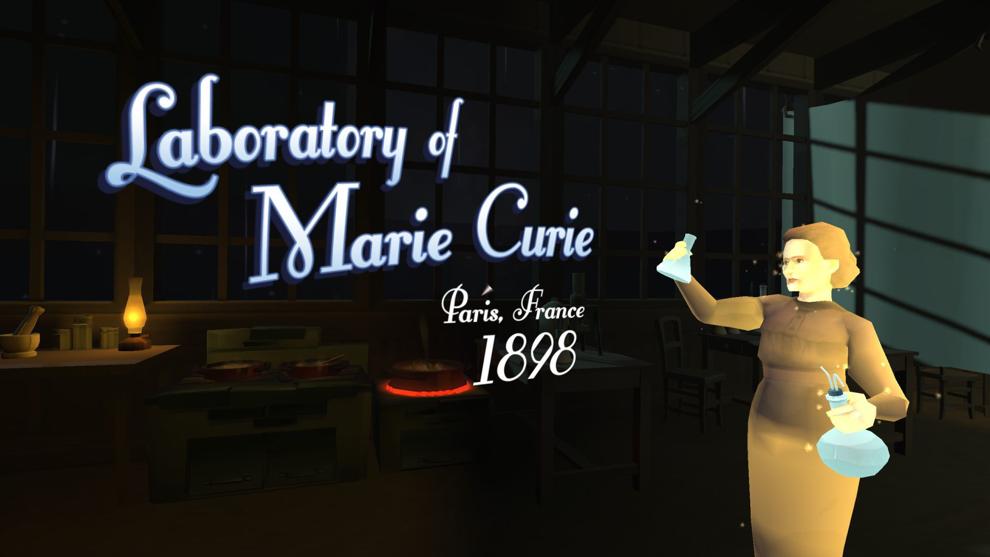 Oculus invited the Madison group to pitch some ideas. The result is "Breaking Boundaries in Science," for use with both Samsung Gear and Oculus Go models.
It tells the story of three women scientists — Marie Curie, Grace Hopper and Jane Goodall — by providing a window into their lives via virtual reality technology.
Viewers wearing an Oculus headset can, for example, go inside the shed where Curie did her research in the late 1800s, with beakers and bubbling cauldrons, and a full-scale model of the mobile X-ray machine she invented for use on World War I battlefields. They can walk around the room and click on objects to learn about their role in Curie's research.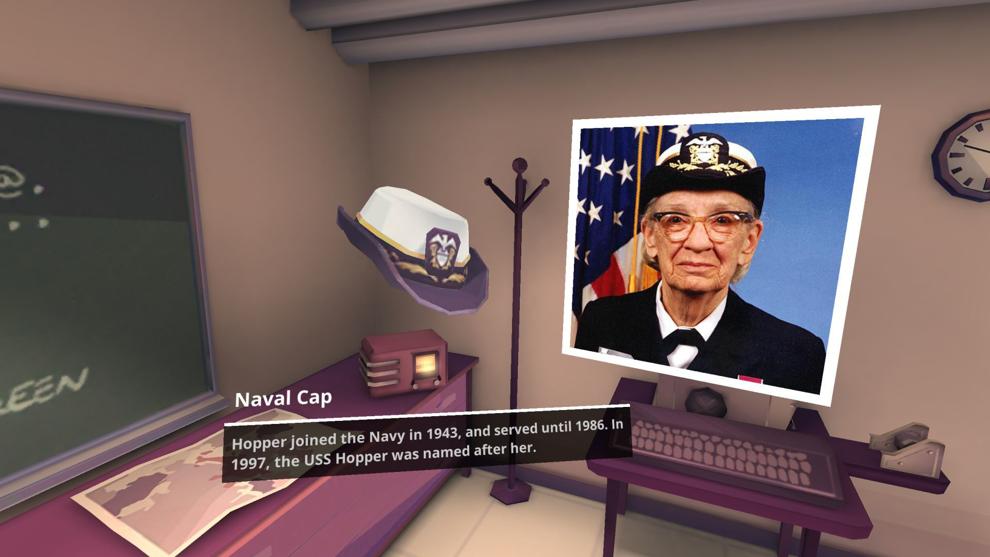 Hopper was a computer scientist and U.S. Navy rear admiral. "Breaking Boundaries" takes viewers into her basement laboratory at Harvard University where her computer takes up an entire room.
Goodall is pictured in Tanzania working with chimpanzees, and the British anthropologist plans to record her own narrative to go with the virtual video. The game is expected to be released later this year.
Eight to 10 Filament employees began working on "Breaking Boundaries" last June, said Matt Haselton, who was the lead game designer but recently moved overseas and works for a different games company.
To create a realistic setting, game designers researched details. "What did Marie Curie's car look like? What was the view outside her window?" Haselton said. "Thankfully, we're right around the corner from the library."
"The experience with Oculus has been really positive," Jennifer Javornik, vice president of sales, said. "They're right in California; they could have picked any number of companies ... I'm sure every studio is knocking on their door."
Filament, founded in 2005, has about 40 employees and is looking to hire about eight more, Javornik said. "At last count, we were working on 14 different games," she said.
'The Lord of the Rings Living Card Game'
Fantasy Flight Interactive is one of the newer entries in the games development industry in the Madison area, as it opened here in 2017, but Timothy Gerritsen, who heads the studio, has been a major player in the field for more than two decades. He co-founded Human Head studios, another Madison games company, in 1997.
Fantasy Flight is working on "The Lord of the Rings Living Card Game" and expects to release it by the end of June, Gerritsen said. It turns the card game, produced by Fantasy Flight Games, another division of the parent company, into a computer game.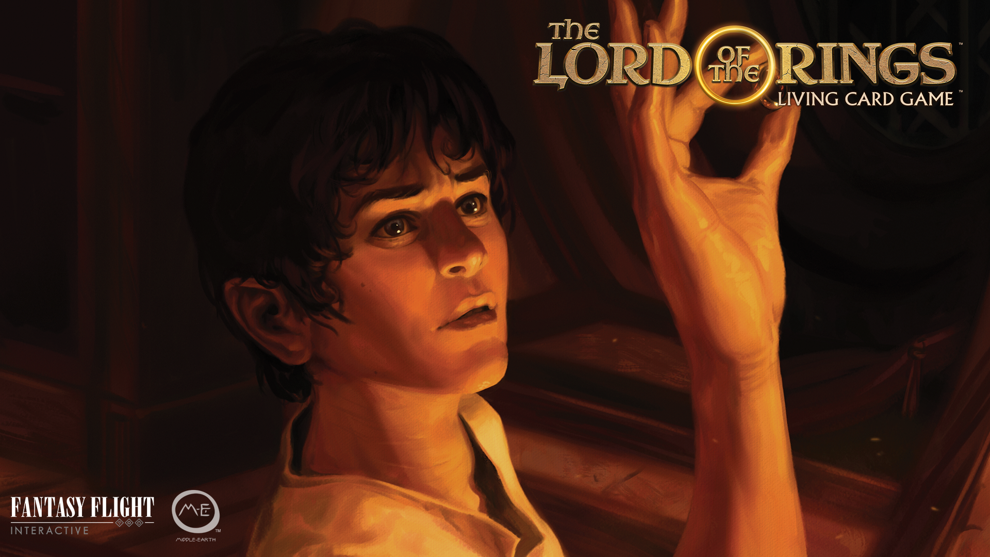 "The digital adaptation invites players to become a part of the fantastical world J.R.R. Tolkien created and embark on new adventures," he said.
Players lead a team of three heroes through "campaigns across Middle-earth as they face off against the dark forces of Sauron," Fantasy Flight said, in announcing the game.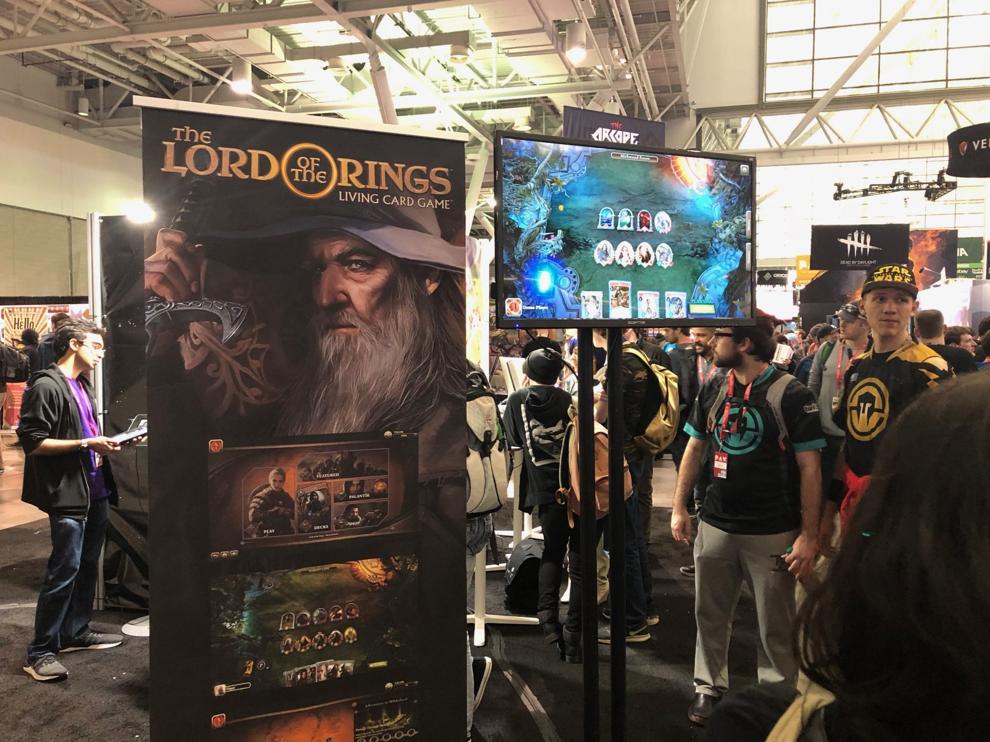 "We just showed the game at PAX East (a game industry showcase) in Boston and received a terrific response," said Gerritsen.
Fantasy Flight Interactive is a division of Asmodee North America, in Roseville, Minnesota, whose parent company is Asmodee, of Paris, France. Fantasy Flight Interactive has six employees in Madison.
The computer game will launch on the Steam website. In the meantime, Fantasy Flight is streaming updates on its progress on the Twitch website at www.twitch.tv/ffigames.