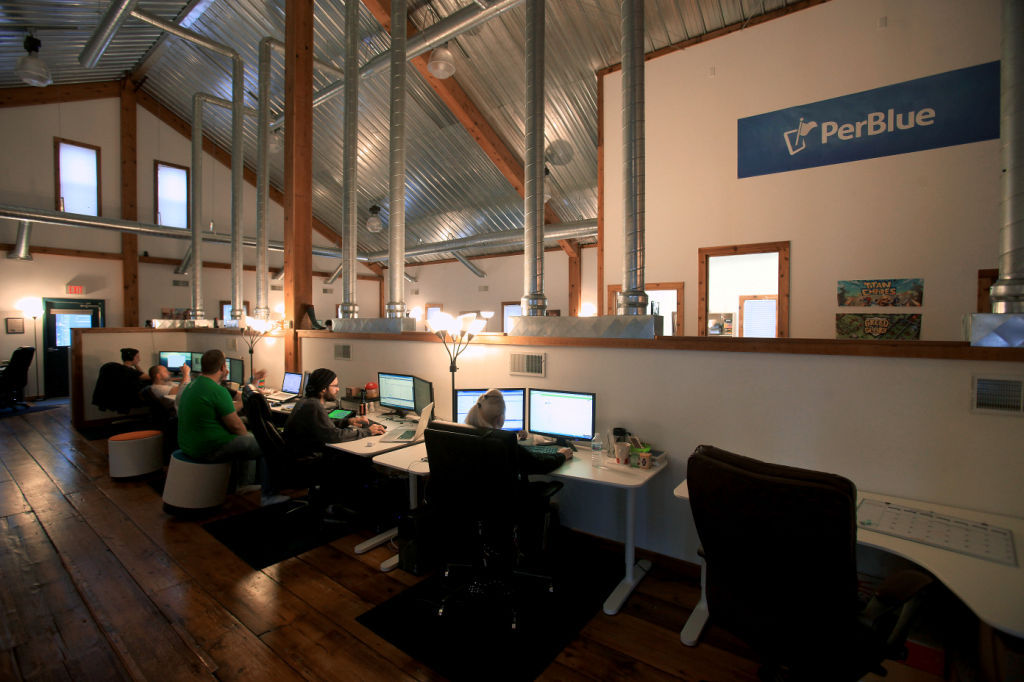 Terms of the deal are not being disclosed but they involve only the purchase of DragonSoul. PerBlue, founded in 2008, will stay in Madison and continue supporting its other games, such as Titan Empires, and creating new ones.
"We are very excited. It's a pretty cool opportunity," said Justin Beck, PerBlue CEO and co-founder.
PerBlue launched DragonSoul a year ago, in September 2015. Since then, it has drawn more than 9 million players worldwide. It has been one of the 100 top-grossing games at the Apple app store and one of the 40 highest-grossing Android games. That makes it a blockbuster hit, Beck said.
He said PerBlue pumped the game through a strong marketing effort, buying ads on digital platforms and on cable TV.
"DragonSoul is already played by people in hundreds of countries but it's about to get better reach in some of those markets that GREE will be able to add more punch to," Beck said.
The game, like many fantasy role-playing games, lets players fight dragons and monsters to save the world. What sets it apart is its "very interesting characters that have a quirky and engaging style. Users have found an affinity for the artistic and humorous rendition of the characters," Beck said.
The game is free to download but users can buy virtual coins to enhance their play, providing revenue to the company.
DragonSoul is unique among mobile games, "blending memorable characters with humorous tones and compelling gameplay that keeps players engaged and entertained for hours on end," Andrew Sheppard, who was appointed CEO of GREE International Entertainment in August, said in a statement Thursday.
"We believe there's tremendous opportunity outside of North America, specifically, to grow DragonSoul into the wildly popular franchise it is in the U.S. today," said GREE vice president of product management Jim Hughes.
PerBlue has developed six games; three of them are still available and more are in the pipeline, Beck said.
"Our studio is really focused on making high-quality games and getting them out to the world. We have a heavy investment in technology and analytics," he said.
Beck, a Middleton high school graduate, and his UW-Madison roommate, Andrew Hanson, of Rochester, Minnesota, were interns at Microsoft, in Redmond, Washington, in summer 2008 when they started creating digital games.
Today, PerBlue has about 40 employees in its offices just off Williamson Street, on the East Side. More than 16 of them came on board in the last 12 months, and as many as 10 more may be added in the next year, Beck said.
DragonSoul's acquisition is unusual, as it involves a single game developed by a Madison company, bought by a global games firm. Middleton-based Raven Software also drew the attention of a global company when it merged with Activision in 1997 and went on to work on games such as Call of Duty.
Beck said DragonSoul's purchase is a feather in the cap of the game development industry in Madison. "It's further validation that what we're building here has tremendous appeal in the broad international market," he said.
The business news you need
With a weekly newsletter looking back at local history.