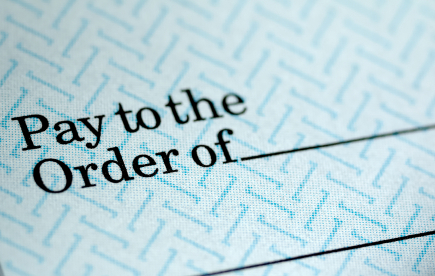 More than 180,000 retired public workers in Wisconsin will see their pension checks rise at least 4.7 percent, starting May 1.
It is the first increase in Core Fund payments to retirees since 2008, and it will hike pensions by $255 million.
"It's terrific news after having gone through five brutal years for our members, taking negative pension adjustments. It's good to be back in the black," said David Bennett, executive director of the Wisconsin Retired Educators' Association.
When the stock market plunged in late 2008 as the nation's financial crisis set in, so did returns for the diversified Core Fund and the all-stock Variable Fund. The Core Fund declined $21 billion in 2008. Pension adjustments are based on the investment performance of the retirement funds. As a result, Core Fund retiree payments fell, and those reductions were spread over five years, as required by state law. (Variable Fund results are not smoothed over multiple years.)
"For some people, it was very, very difficult. Their living income was meager to begin with," Bennett said. The older the retiree, the smaller the pension, and the larger the share of the reduction each year, he said. That's because newer retirees cannot receive less than they did at the time they retired.
The average annual annuity received by Wisconsin Retirement System members was $22,911, as of Dec. 31, based on payments from both the Core and Variable funds, ETF said. But Bennett said most members of his organization, especially teachers, probably receive less than that. He said the increase in benefits will be a boost in many ways.
"The money is one thing. It will definitely help every one of my members. But the psychological effect it will have on them, to know they are not going to get hammered another year — I think it will be huge," Bennett said. The Wisconsin Retired Educators' Association includes teachers and administrators in schools, technical colleges and universities.
The Wisconsin Retirement System is the ninth-largest U.S. public pension fund, with assets of about $94 billion. Managed by the State of Wisconsin Investment Board, the Core Fund had returns of 13.6 percent and the Variable Fund had returns of 29 percent for 2013. More than 570,000 current and former public employees are invested in the Wisconsin Retirement System.
The business news you need
With a weekly newsletter looking back at local history.