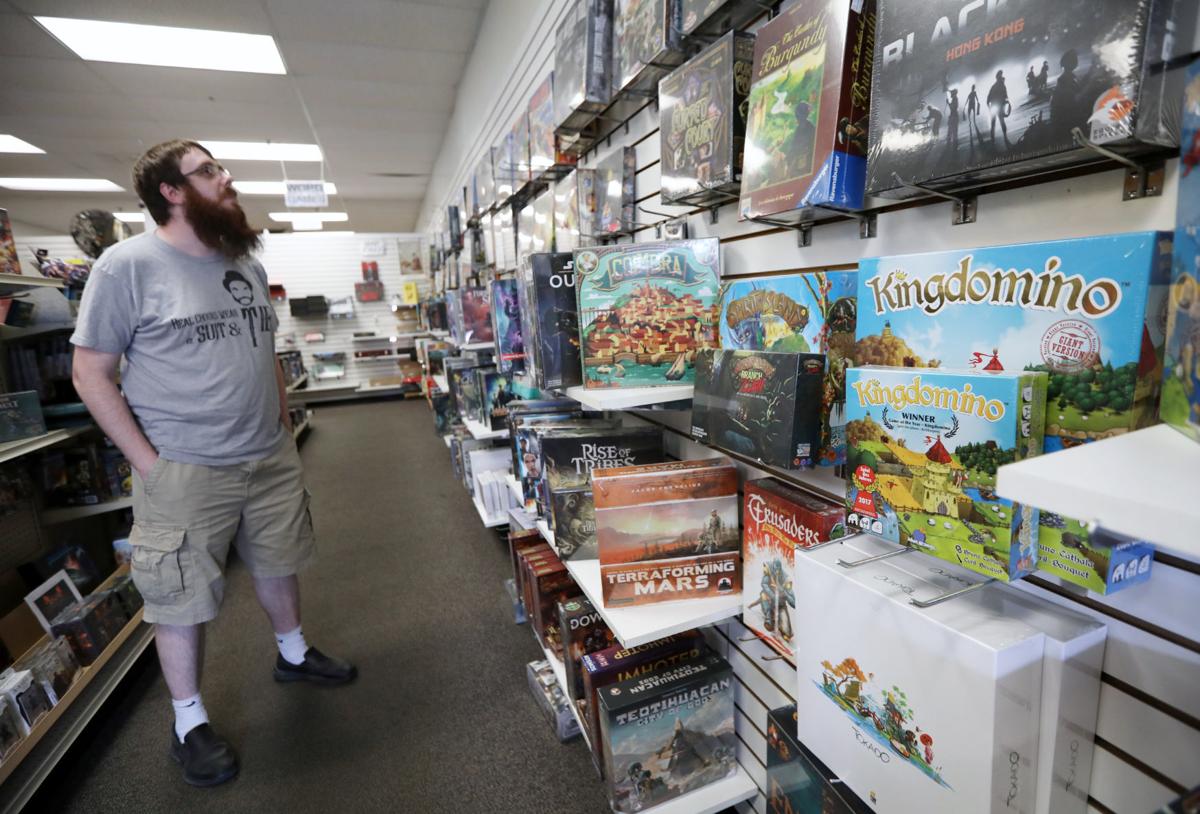 More than two dozen people expressed an interest in buying Madison's Pegasus Games, but some didn't have the money, and others didn't like the financial outlook.
So now, after 39 years, Wisconsin's oldest gaming store is closing next month.
Located in a 3,200-square-foot space in the Market Square Shopping Center, 6640 Odana Road, the business caters to board and card game enthusiasts and has been for sale for months. But on Wednesday, co-owner and longtime manager Lory Aitken announced on the store's Facebook page that the shop's final day of business will be Nov. 17, about two weeks before the lease is up.
"Friends, we are heart-broken to announce that there is no buyer for Pegasus Games," wrote Aitken, who owns the business with her brother-in law, Terry Aitken, and a longtime friend, Mark Anderson. "We are so proud to have been bringing games to the Madison area for over 39 years, and we happily take credit for nurturing the strong gaming culture Madison has."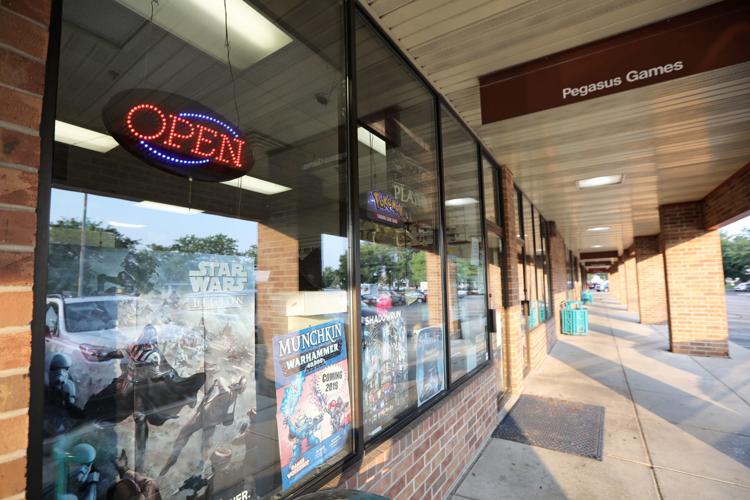 A clearance sale started Wednesday, and items will not be reordered once they sell out, Aitken said. The store's hours are also changing. Beginning Oct. 27, the store, with about 10 employees, will be open only from 11 a.m. to 7 p.m. with no evening gaming sessions. This coming weekend will also be the final weekend for weekend events.
"We're calling around trying to find homes for monthly and weekly gaming groups," Aitken said Wednesday in an interview with the Wisconsin State Journal. "The gaming community will carry on. It's pretty strong and close-knit."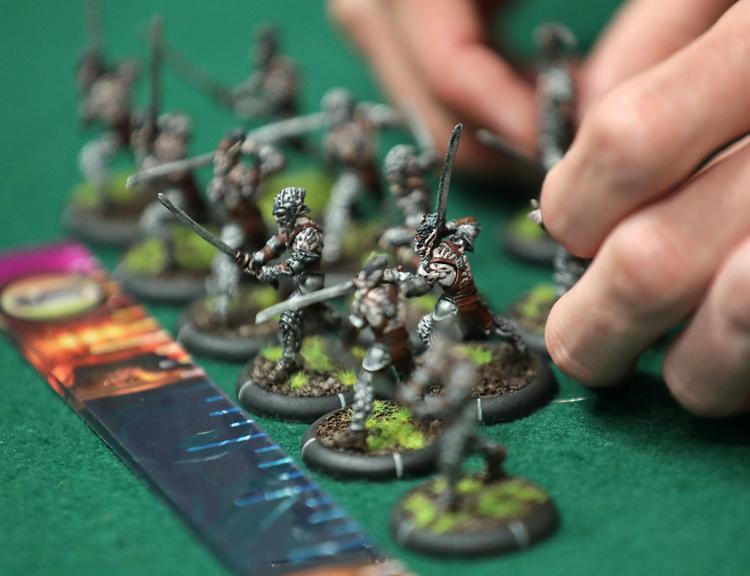 Madison is flush with other gaming stores that either specialize in certain games or offer a wide range of board games, chess, mahjong, role-playing games and those that use miniature figurines.
But it was Pegasus that helped introduce the city to the world of gaming and helped foster gaming's growth as fantasy games like Dungeons & Dragons exploded in popularity and later, Magic: The Gathering, another fantasy card game, engulfed the gaming world.
But the market is saturated with shops — including Noble Knight, which opened a massive store and distribution center in Fitchburg last year — making it more difficult for Pegasus to find a buyer, said Mike Holderman, who grew up on Madison's East Side and began going to Pegasus Games when he was 8.
In 2012, Holderman, now 48, opened Mox Mania, a 1,200-square-foot store that focused solely on Magic: The Gathering, now a highly popular card game with a wizard theme, first published in 1993. He quickly outgrew the space and, in 2014, moved to his current 4,000-square-foot location at 6649 Odana Road, across the street from Pegasus.
The closing next month of Pegasus will likely push its gamers to other stores in the area.
"I haven't had the time to fully process it because it's such a staple of the community," Holderman said when asked Wednesday about the closing of Pegasus. "It pioneered a field before there was a field."
Pegasus was founded in Downtown Madison in a 400-square-foot retail space at 222 W. Gorham St. in 1980, when students played Dungeons at UW-Madison student unions and in their homes. At the time, few stores specialized in gaming.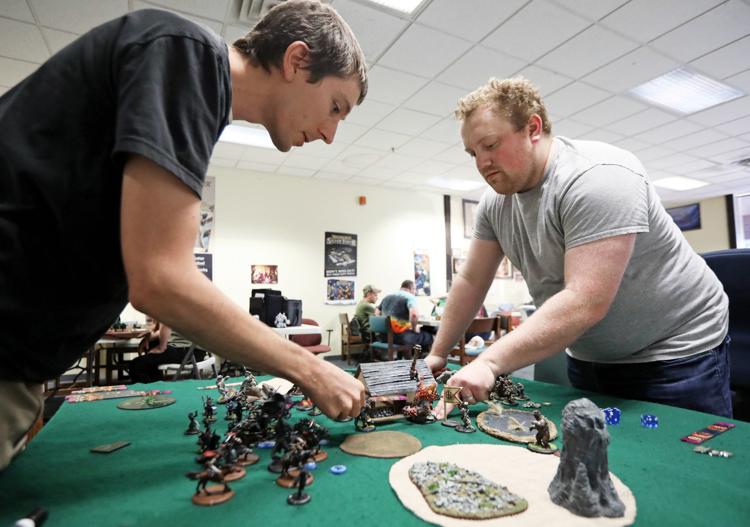 In 1984, the shop moved to a slightly larger space at 444 State St. The Market Square location opened in 1989, and the Downtown store moved to a different State Street location but closed in 2002, primarily due to changes in gaming habits among college students, who made up the largest portion of its customer base.
But with the owners of the store nearing retirement age, Aitken said, it was time to find new stewards for the business, and this summer they launched a campaign to sell that initially attracted 32 interested people. However, at each step of the process, the number of interested parties decreased, with 14 people sending back non-disclosure agreements to review financials. Once those were revealed, four remained interested.
"In the end it just did not work out," Aitken said. "It was extraordinarily gratifying to have that many people interested, but the time and money needed was just too much. A couple mentioned they didn't want to have to put in a 40-hour week."
The business news you need
With a weekly newsletter looking back at local history.