Samantha Fiscus knows she has an ideal location and set up for her dog day-care business.
There's ample parking and easy access from Lien Road. The indoor space has plenty of room for dogs to romp on play structures and snooze on cots to classical music. The fenced-in outdoor area includes a shade tree.
Fiscus, 35, launched Duncan's Dog Daycare, 4351 East Towne Way, after seeing a glaring need for more dog day-care facilities in the Madison area and few with a holistic approach. She was diligent in her research, began studying her plans in 2018 and even took a part-time job with another dog day-care facility to make sure she was making the right decision before quitting her job with the state to become an entrepreneur.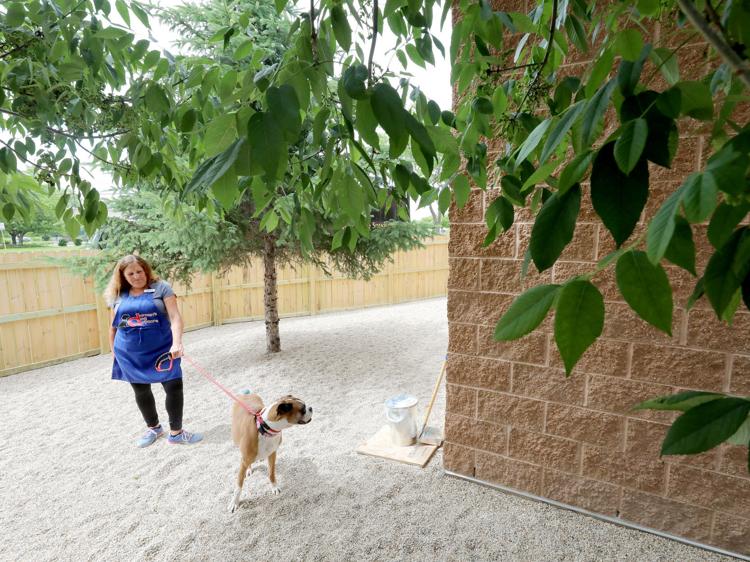 But her business plan has been thrown into chaos by the COVID-19 pandemic. With many people working from home for months now, she has few customers and had to lay off two of the four people she hired before even opening her doors last month. She worries about how long she can hold out with revenues being only a fraction of what she had anticipated.
And unlike established businesses, Fiscus, who is single and mortgaged her house to help finance her $30,000 in start-up costs, has been ineligible for many of the federal, state, local and private programs offering loans and grants to small businesses ravaged by the pandemic.
"Everything is on the line," Fiscus said. "This has to succeed. There is no Plan B."
Unforeseeable risk
In the best of times, opening a business is fraught with challenges and calculated risks. The obstacles can include finding affordable space, hiring suitable employees, figuring out tax implications and insurance, paying for remodeling, having the right phone system and creating a presence on social media.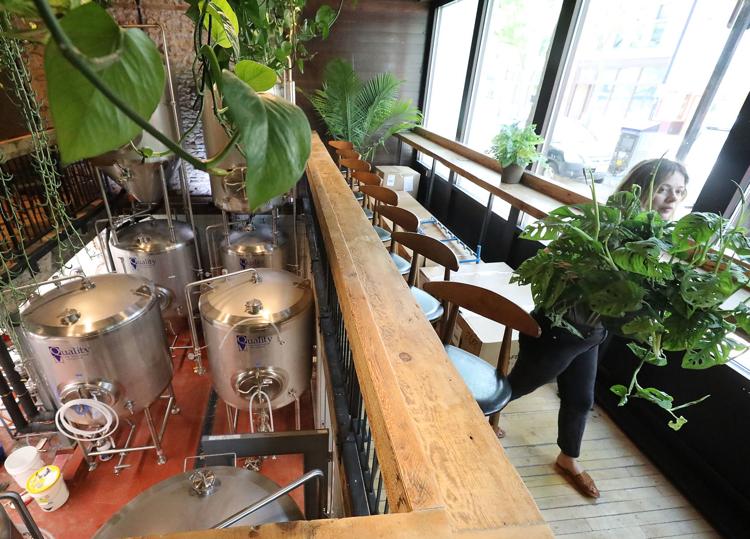 The pandemic and ensuing shutdowns have brought debilitating blows to many businesses. But for those just opening their doors, it has provided another major hurdle never envisioned when writing their business plans.
"This is a difficult time for new businesses, as they don't yet have established customers who have a pattern of purchasing from them," said Michelle Somes-Booher, director of the Wisconsin Small Business Development Center at the UW-Madison School of Business. "New businesses may be able to make pivots to online or other changes quickly because they aren't as well established. The key is whether or not they have the funds to make those changes. Cash flow is challenging for all businesses right now."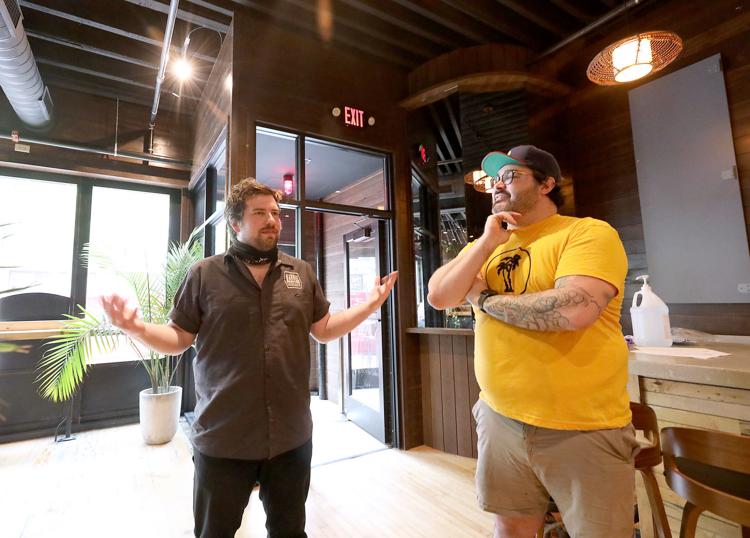 But that has not deterred some. There have been more than 500,000 applications nationally for an employer identification number since mid-March, according to the Census Bureau, which is down 20% from a year ago, The New York Times reported last month.
Between mid-March and mid-April, the Small Business Administration issued almost 300 start-up loans worth about $153 million, a 36% drop from 2019. Stripe, a credit card processing firm, said it had handled more than $1 billion in sales for businesses that started on the platform during that period, The Times reported.
Remaining positive
In Downtown Madison, Young Blood Beer Co. has a 2,000-square-foot tasting room, kitchen and fermentation tanks at 112 King St., but its beer is brewed at Lucky's 1313 Brew Pub on Regent Street. On the second floor above Young Blood is a tasting room and event space for Plain Spoke Cocktail Co., founded in 2018 by Tom Dufek. Plain Spoke Cocktail distills its products in an industrial park in Sun Prairie.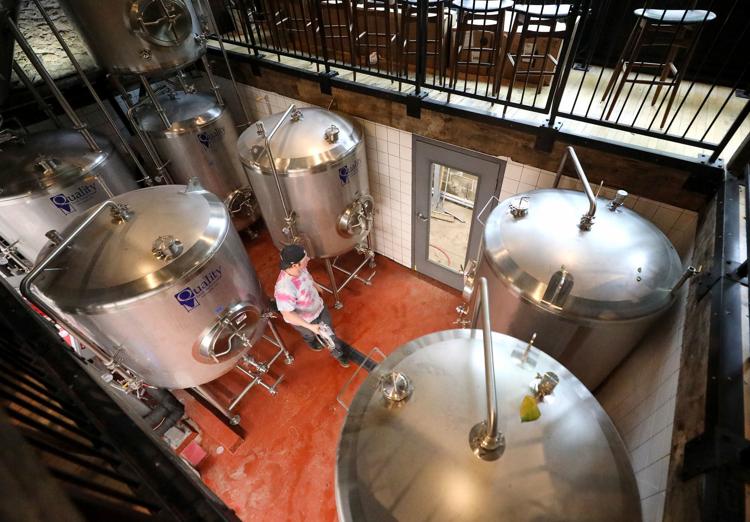 Dufek, who spent eight years in leadership roles at Merchant and Lucille, is also one of the founders of Young Blood. He and his investors have poured $1.5 million into their beer and cocktail spaces. The first-floor tasting room and kitchen opened May 15 for takeout and finally opened last week for sit-down service. The cocktail lounge will open this Friday.
"It's been quite the process," said Dufek, 36. "There's always challenges opening a business. This is just one we didn't expect. We're just trying to remain positive and optimistic."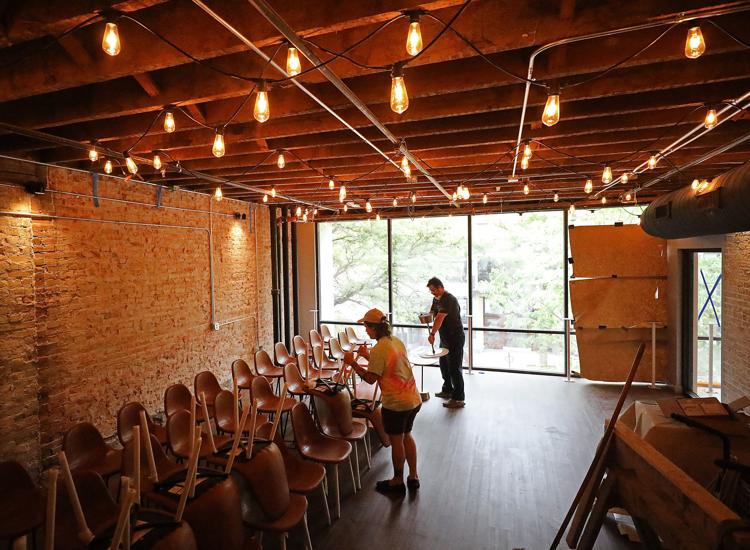 Dufek, who began planning the business in August 2018 with co-founder Billy DuPlanty, said his revenue will likely be down 20% to 25% from the initial projections for 2020. They also added canned products to the tasting room as a way to offer beer to customers ordering takeout, although it will cut into the profit margin.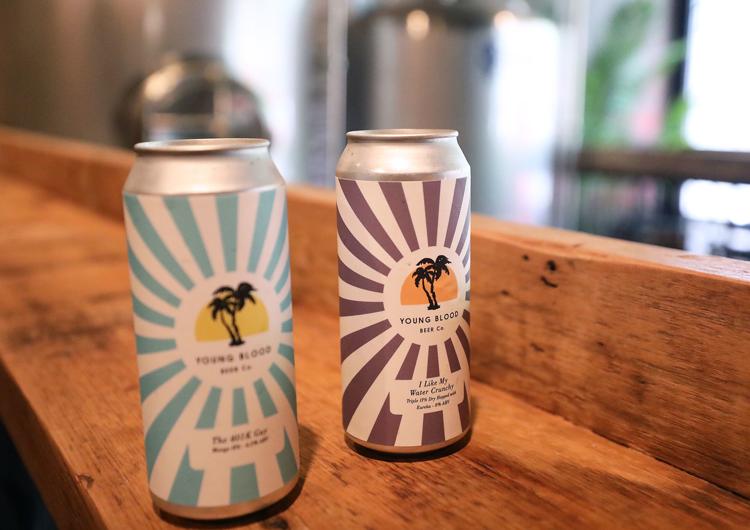 The business, in a historic building that most recently was a coffee shop, is less than a block from Capitol Square and across the street from the Majestic Theatre. Stone walls, a mural by Dylan Waddell and more than a dozen green plants create an inviting space that has largely been void of customers the past month. The menu includes international street foods such as skewers of pork belly, chicken and tofu, New York- and Chicago-style hot dogs, fish and chips, and poutine of cheese curds, French fries and gravy.
The Young Blood name was derived after watching the movie "Young Guns," but modified to reflect Madison and specifically King Street, one of the city's earliest collections of businesses.
"We really liked the idea of young blood, invigoration and really bringing something new to the city," said DuPlanty, who has worked in craft beer sales for the past 17 years. "We talked about holding back (and not opening) but right now things are really grim and people need something uplifting. If we're able to weather all of the things that are going on, I mean, we'll be well-situated and be stronger going forward."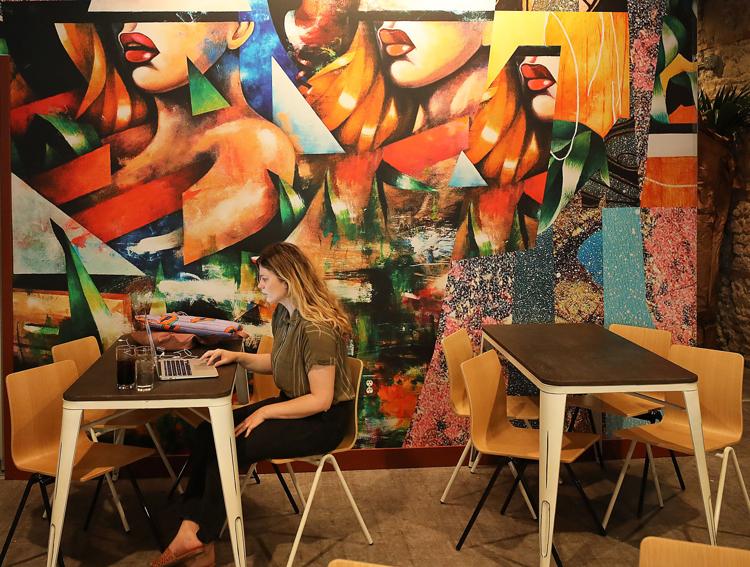 A textbook startup
Fiscus created her dog day-care business plan after taking the Wisconsin Alumni Research Foundation's UpStart class, a free program for women and people of color.
Her plan called for capping her facility at 45 dogs at a time and a 15-to-1 dog-to-handler ratio, fewer per handler than the national average. But for the past month Duncan's Dog Daycare has had only five regular clients. Fiscus, who named the business after her 15-year-old Schnauzer and also has Clarence, a 150-pound Great Dane, has held open houses but they didn't generate much interest. She has increased her marketing, is offering discounts and is renting some of her space to a trainer on Saturdays to generate more income.
"Samantha followed all of the textbook steps to start a business," said Somes-Booher, whose organization has been inundated with calls from small businesses the past three months and supplies the curriculum to UpStart.
"When she scheduled her opening there was no way to foresee a pandemic. It's so unfortunate that she is caught in this gap. She doesn't qualify for much of the aid open to businesses because she wasn't operational, yet she has expenses associated with starting, including a lease."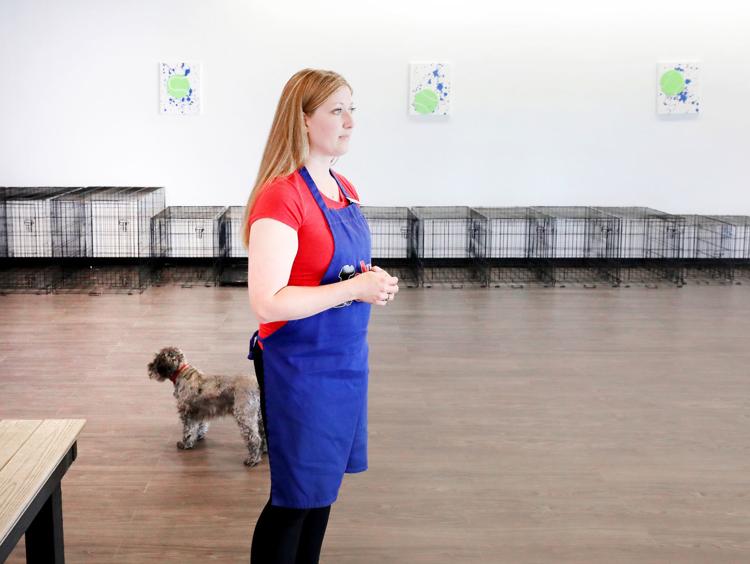 Fiscus was born in Madison, grew up in DeForest and has a degree in environmental public health from UW-Eau Claire. She spent 10 years with the state Department of Health Services, where she worked on public health and safety regulations. She quit her job with the state in February, readied her new space and was scheduled to open in mid-March.
Now she's hoping that she has enough capital and revenue to make it until the fall, when more people could be going back to work and school and the need for dog day care increases.
"It's completely turned my world upside down," Fiscus said. "It's just really been slow. The big thing that's always in the back of my head is when will the money run out."
COVID-19 in photos: How Wisconsin is managing the pandemic
Requiring masks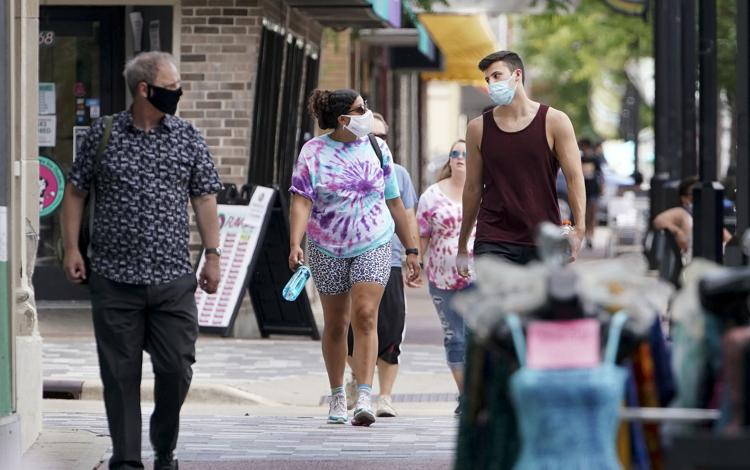 In-person absentee voting begins
Middleton High drive-up graduation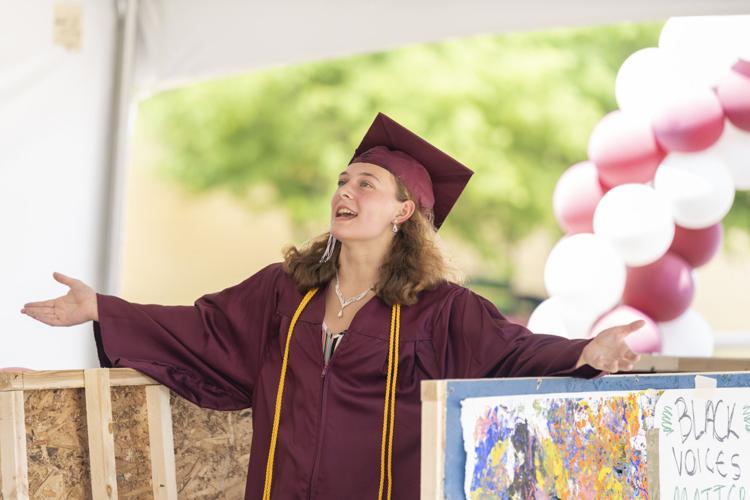 Anti-mask protest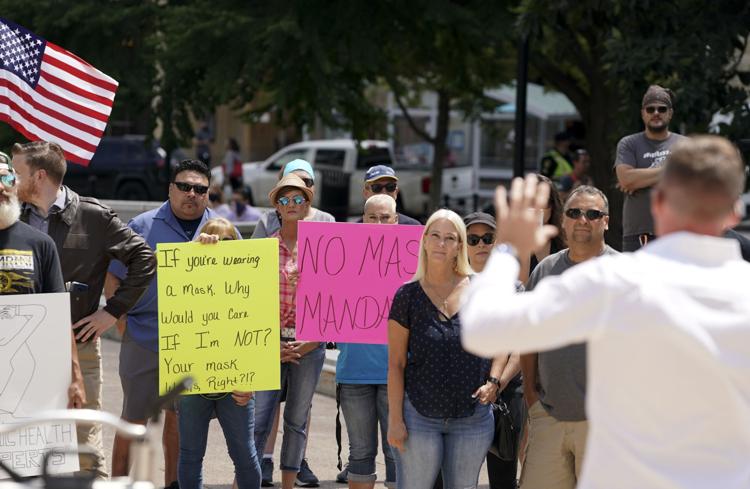 Making COVID-19 masks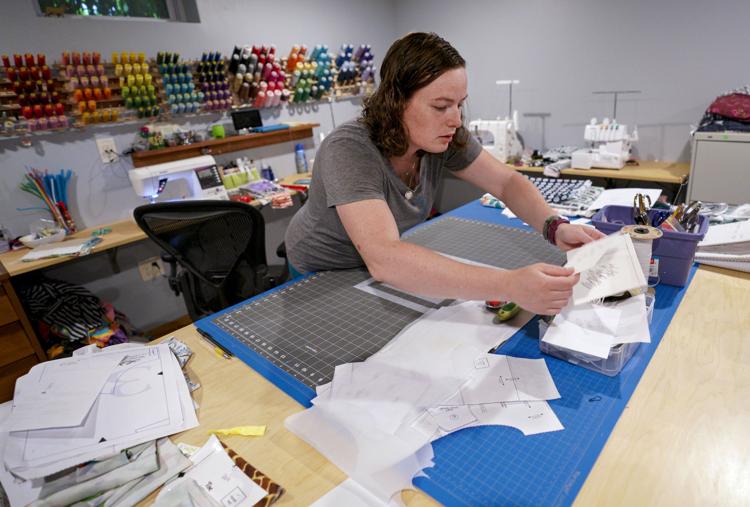 Shortage of coins
Goodman Pool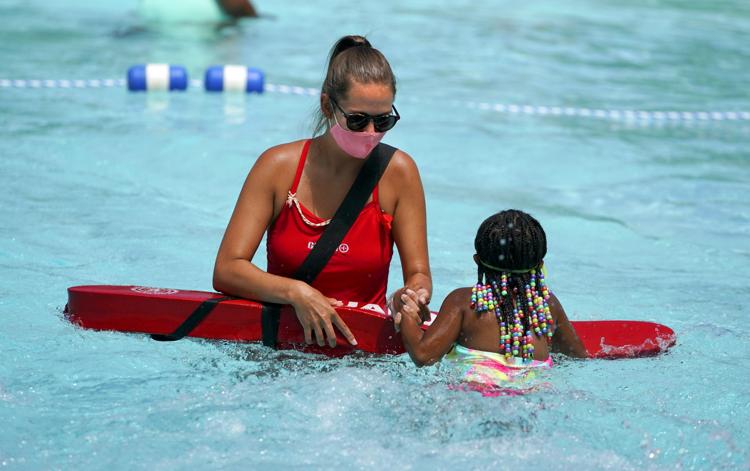 Goodman Pool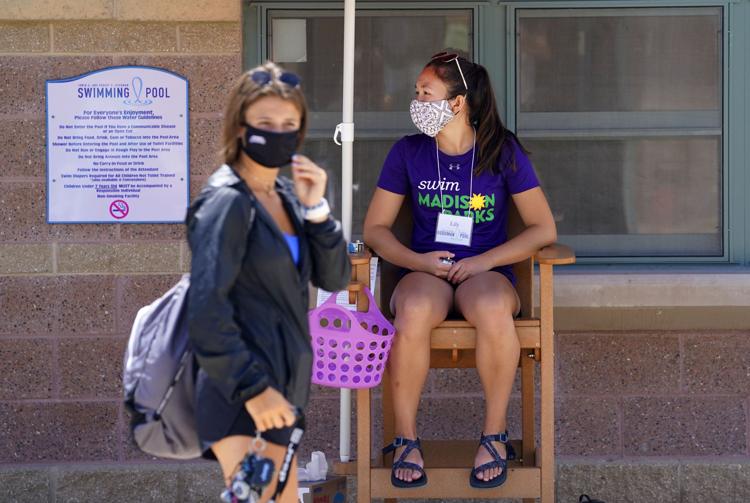 YMCA summer camp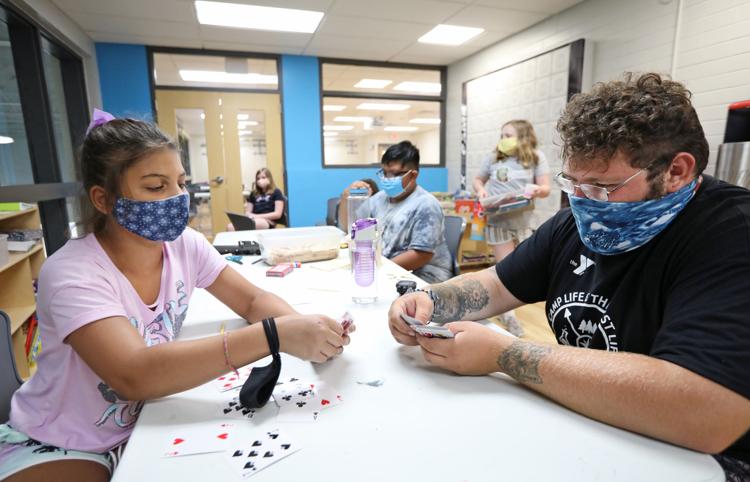 100,000 masks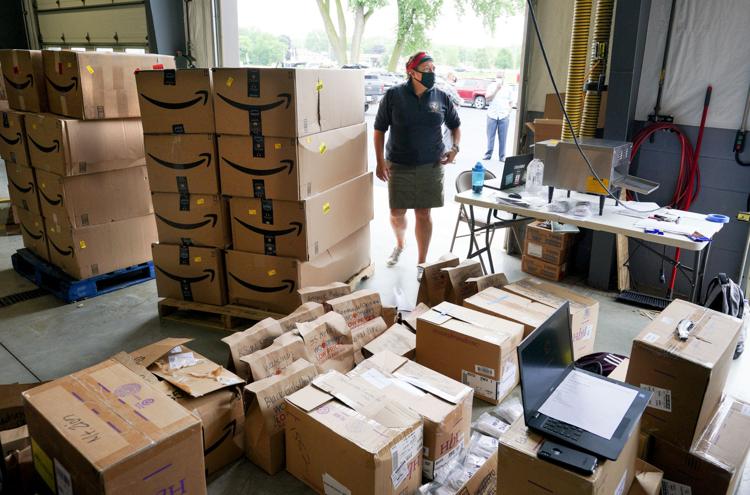 Contact tracing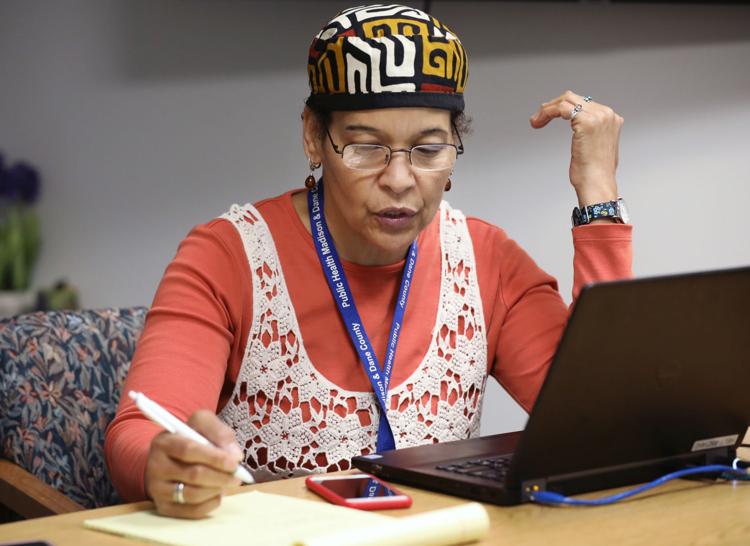 Doctor talking to patient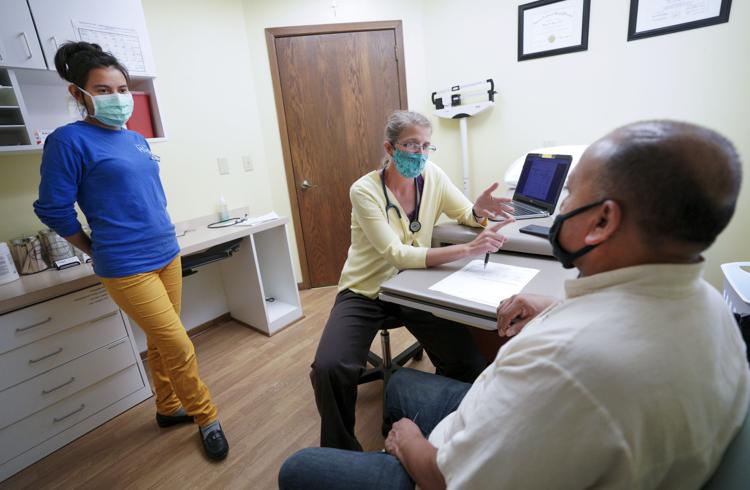 Outdoor class at Pinnacle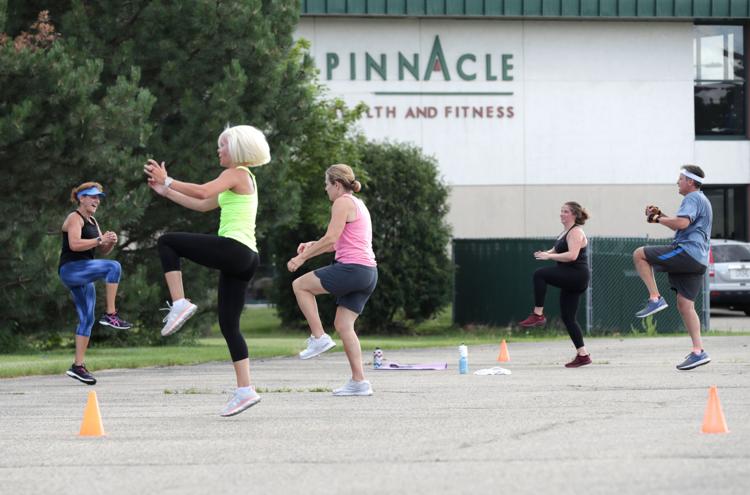 Punching bag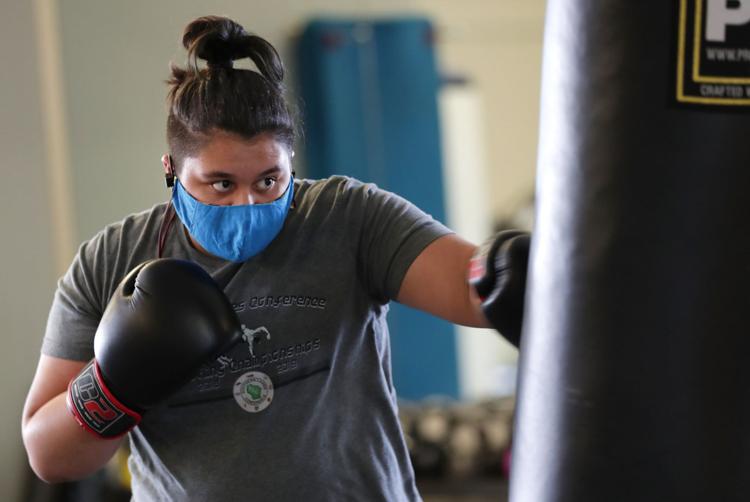 Starlite 14 drive-in theater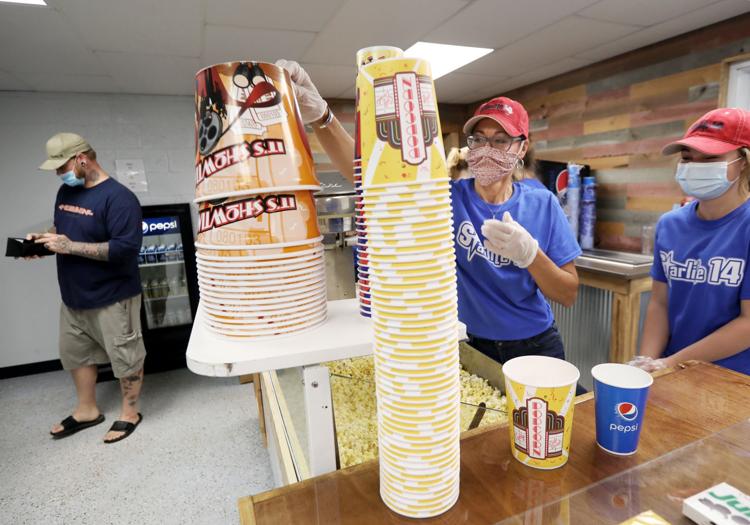 Starlite 14 drive-in theater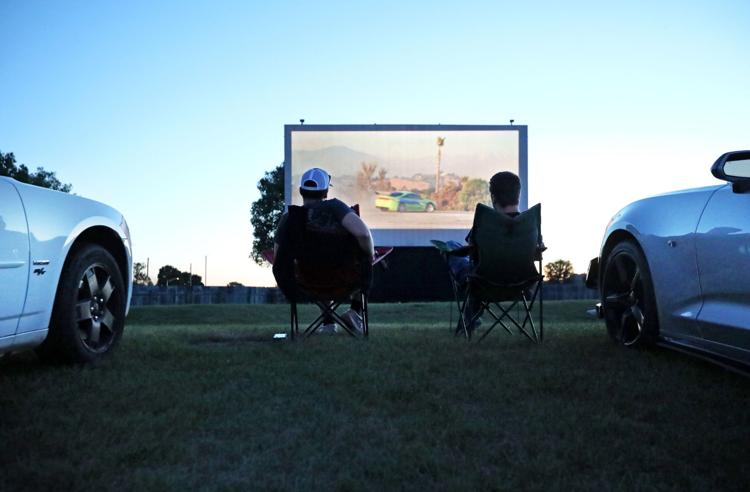 Masks to be required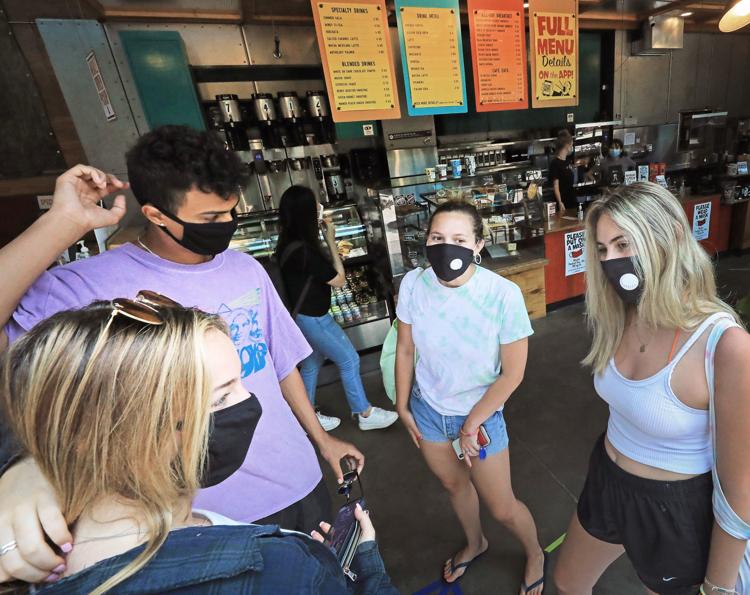 News conference on masks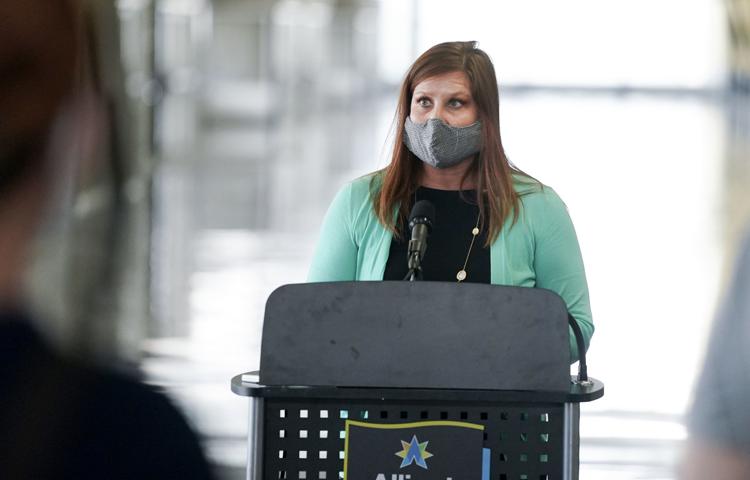 Covid cleaning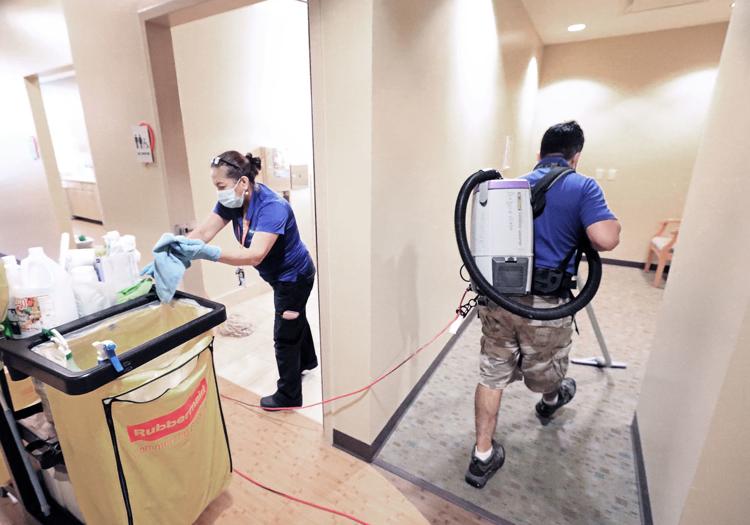 Bar closings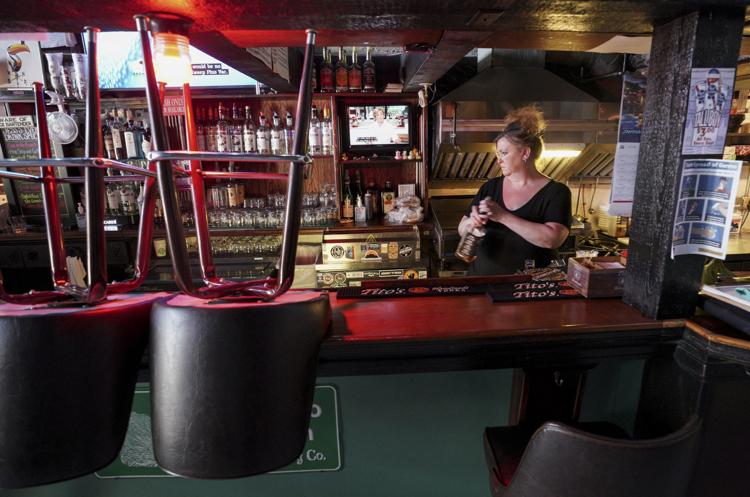 Homeless camps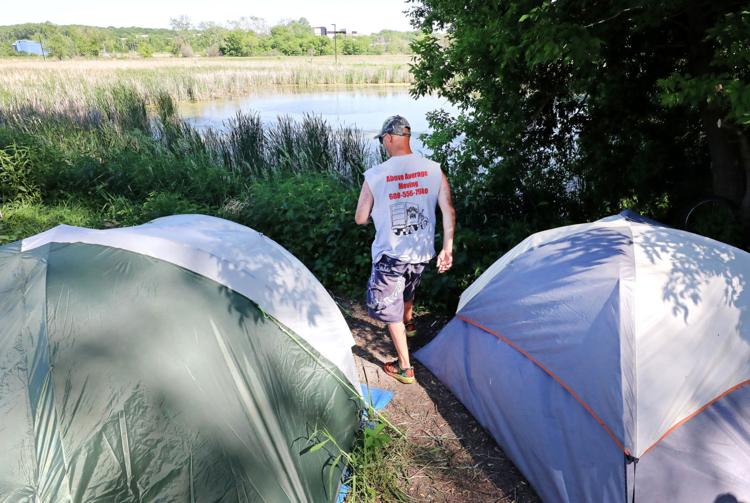 Homeless camps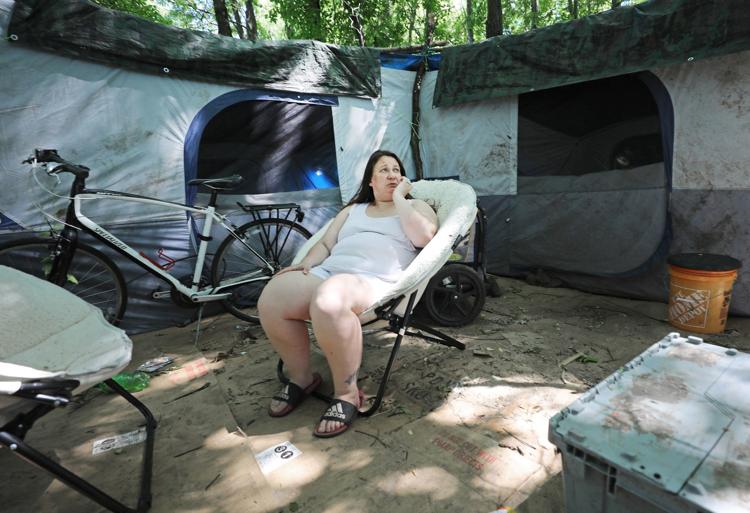 Virus testing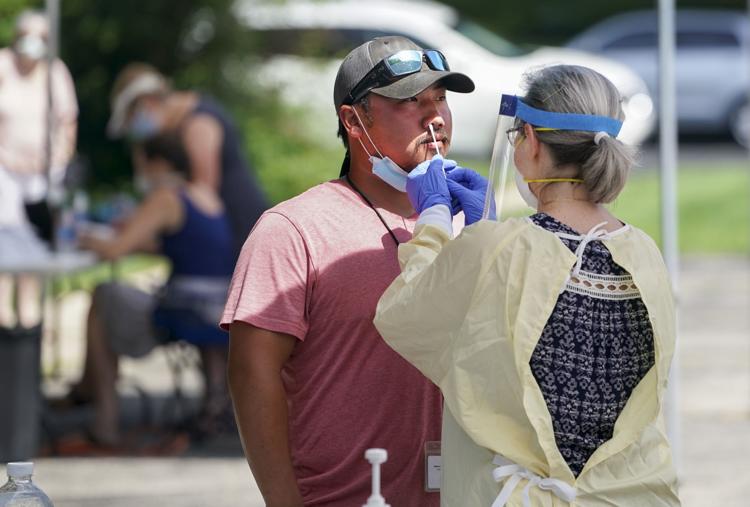 Testing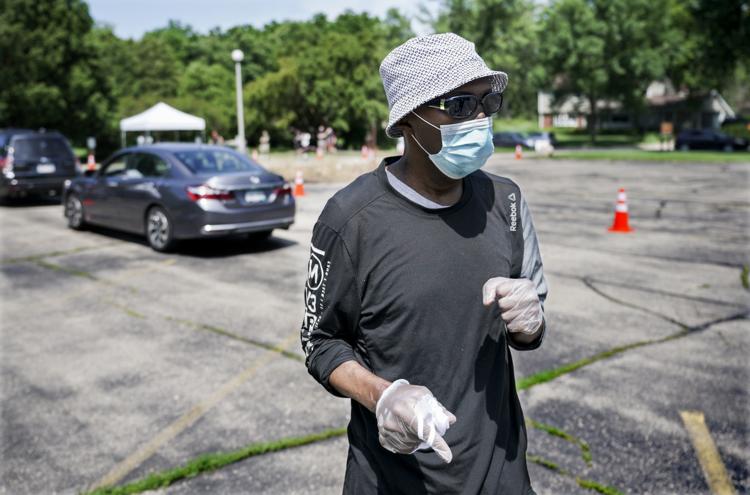 Testing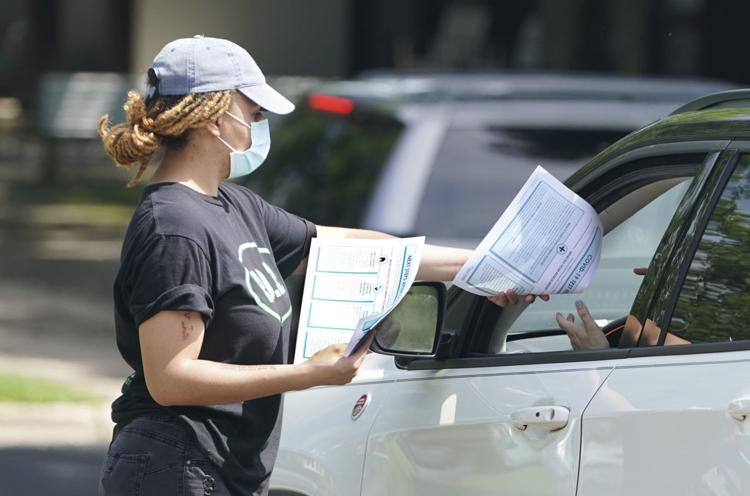 Henry Vilas Zoo reopens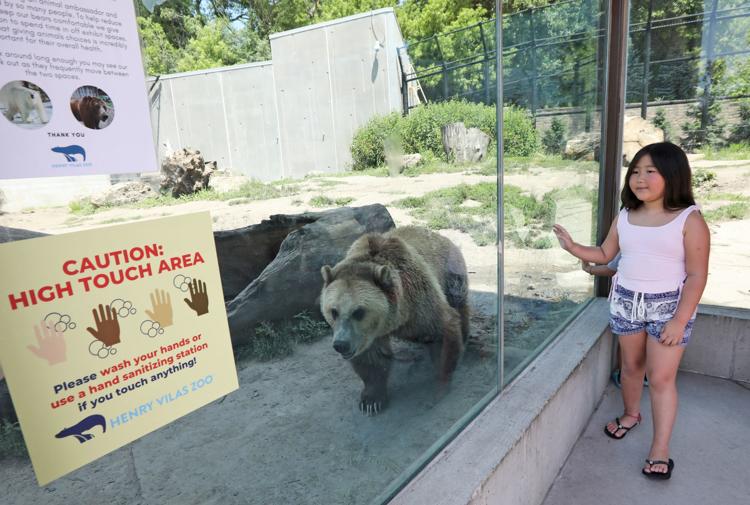 Union Terrace reopening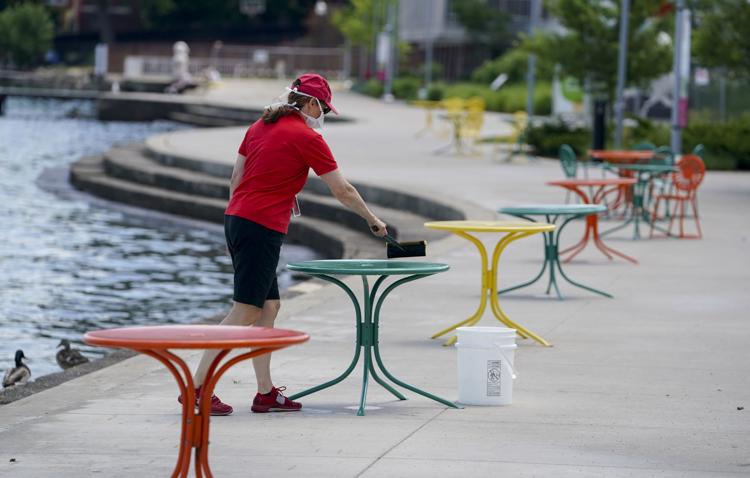 A Day to Remember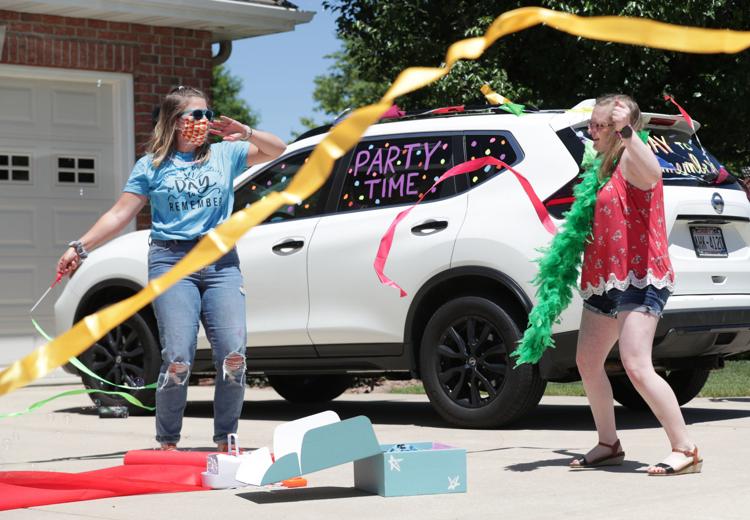 West High grads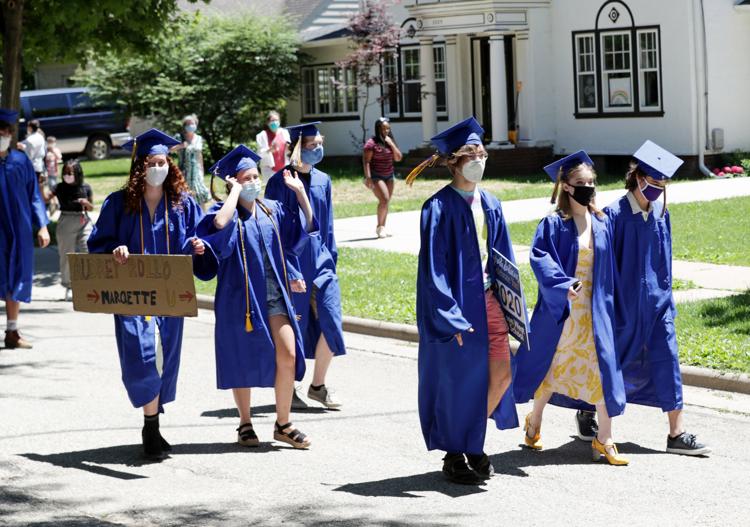 Pool openings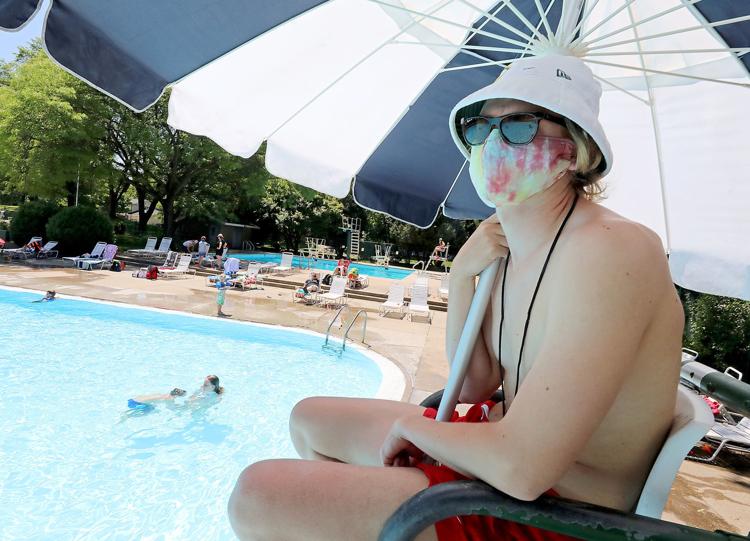 Grads on the Yahara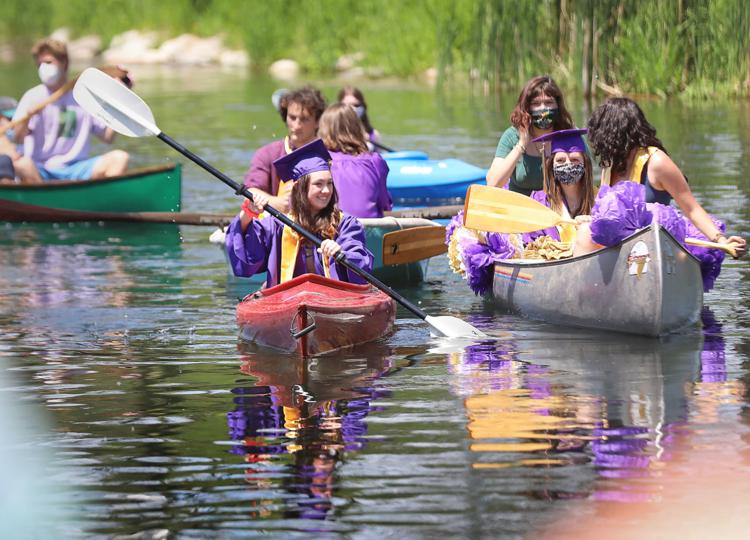 Fifth-grade graduation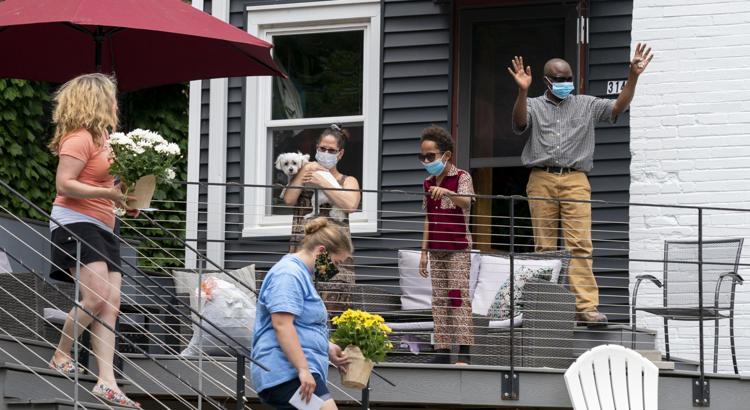 Tribes battling steep losses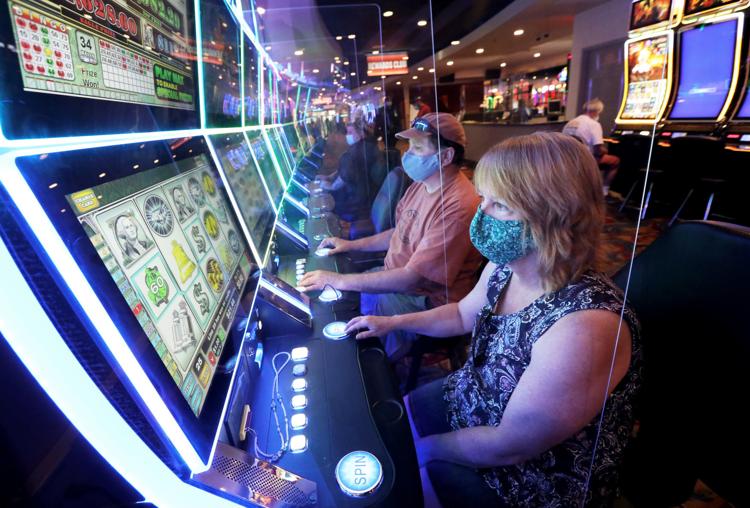 COVID-19 openings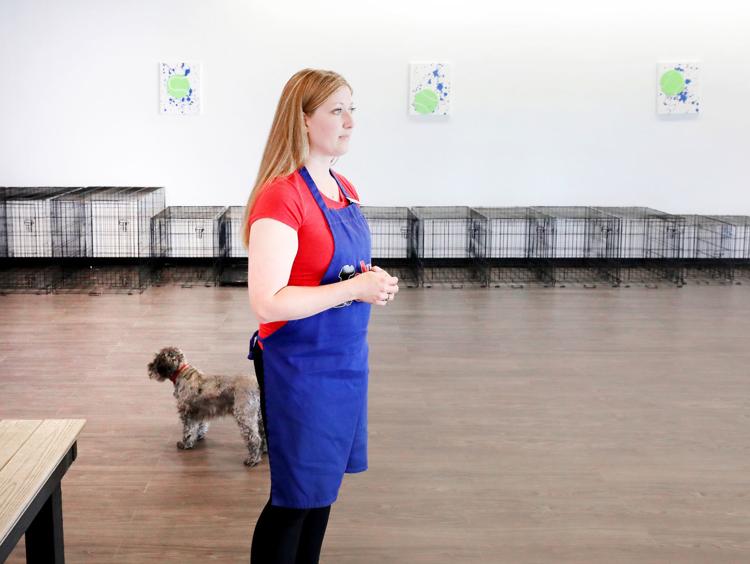 Picking up belongings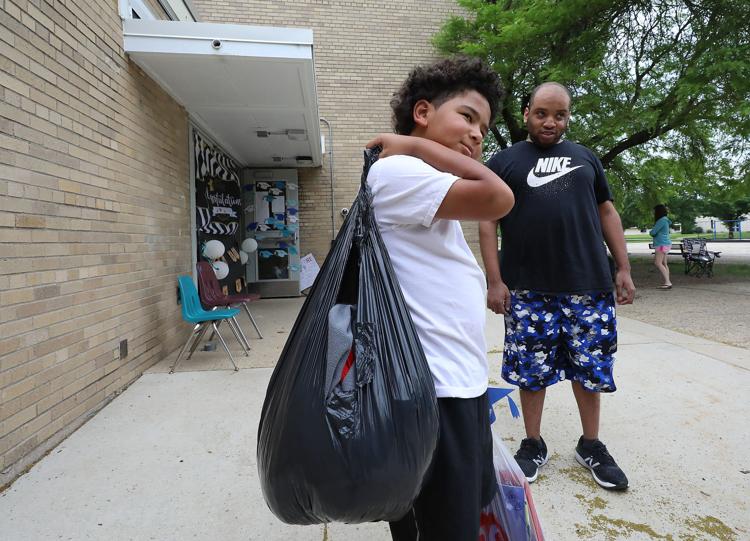 Downtown Businesses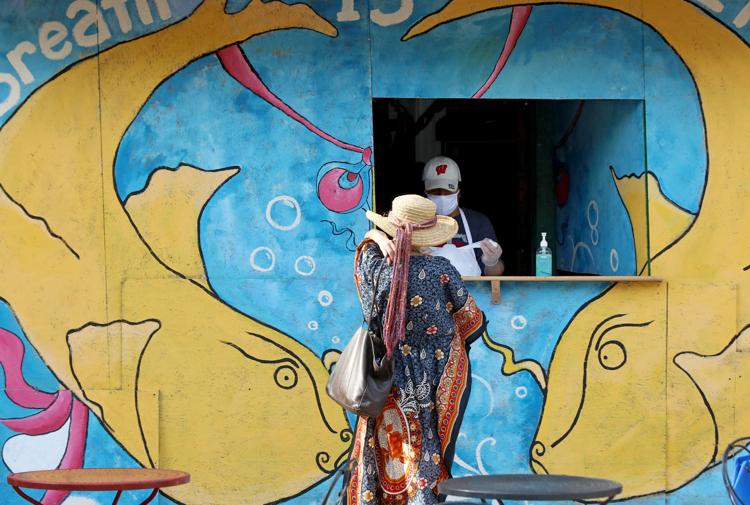 Covid transportation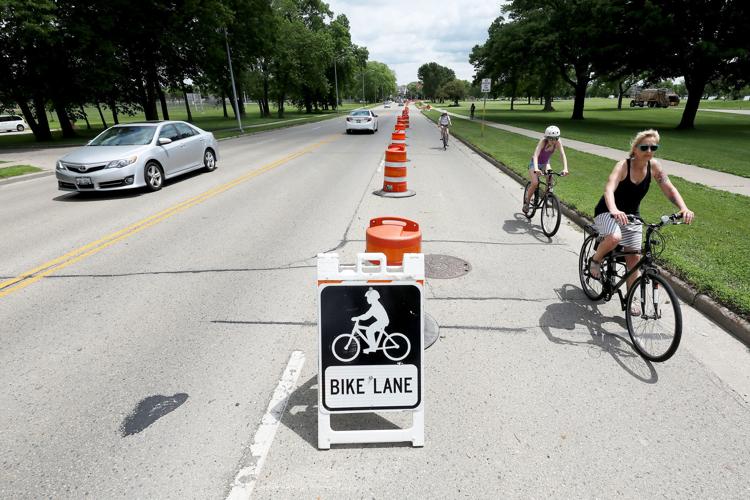 Church capacities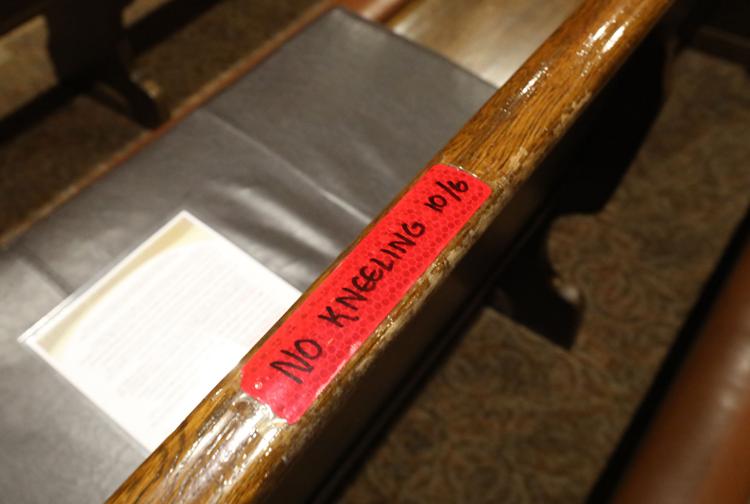 Church capacities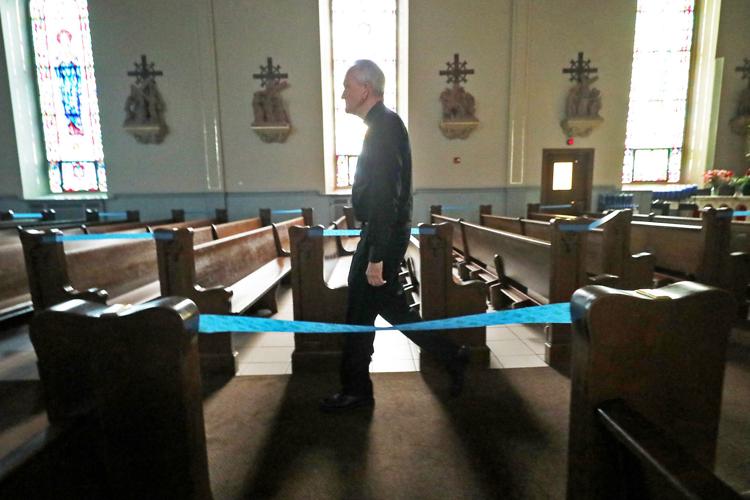 Prepping for reopening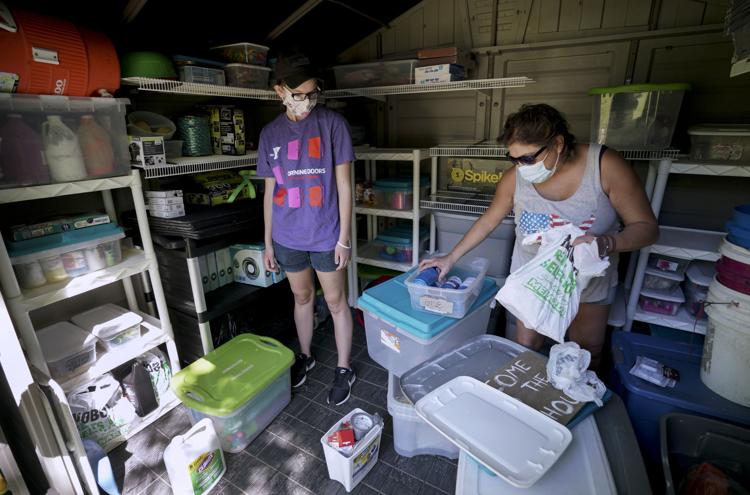 Warner Park - screening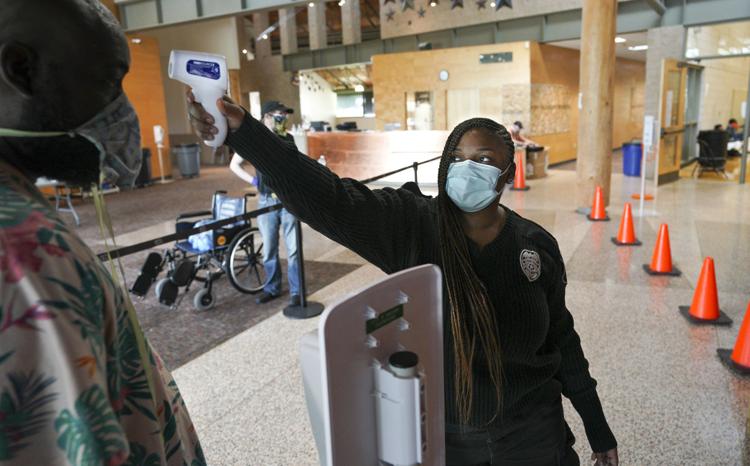 Outdoor Dining East Main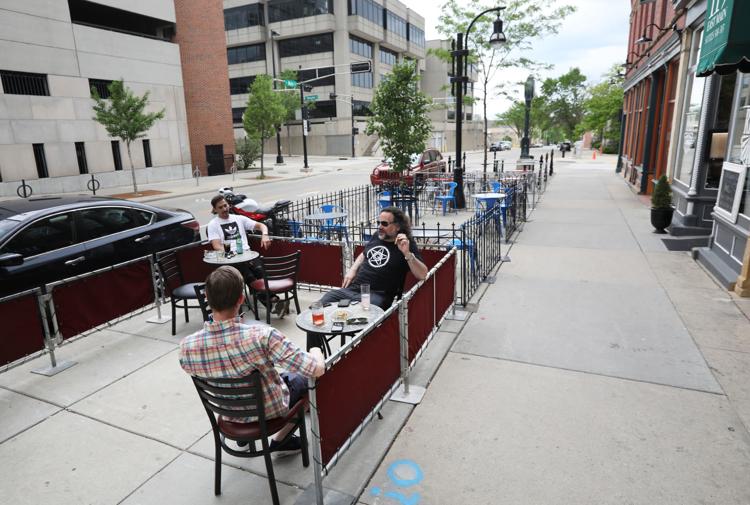 Spacing out customers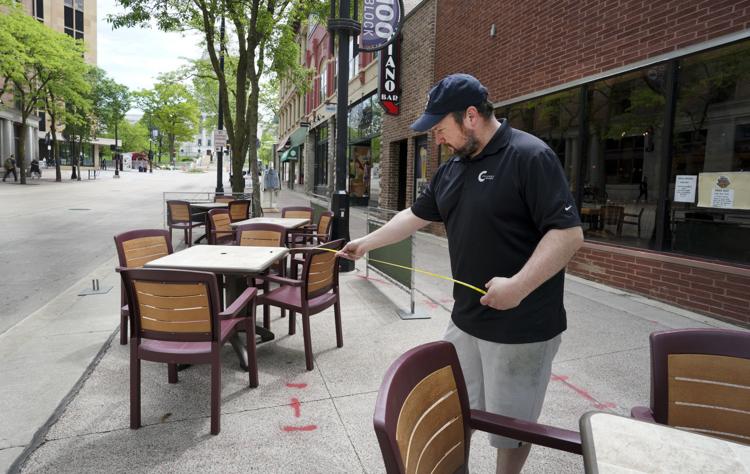 Getting a tattoo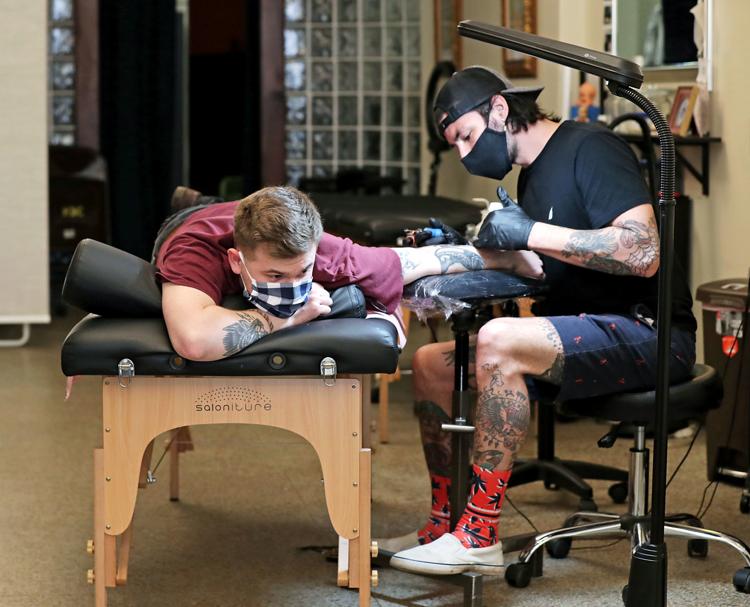 Memorial Day ceremony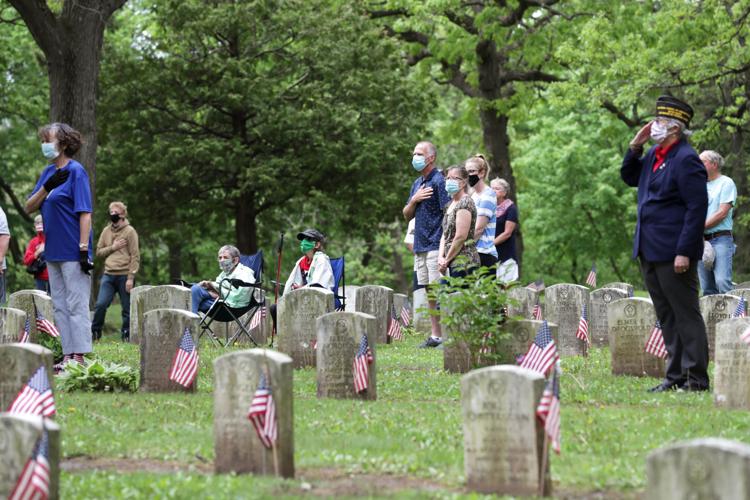 Memorial Day weekend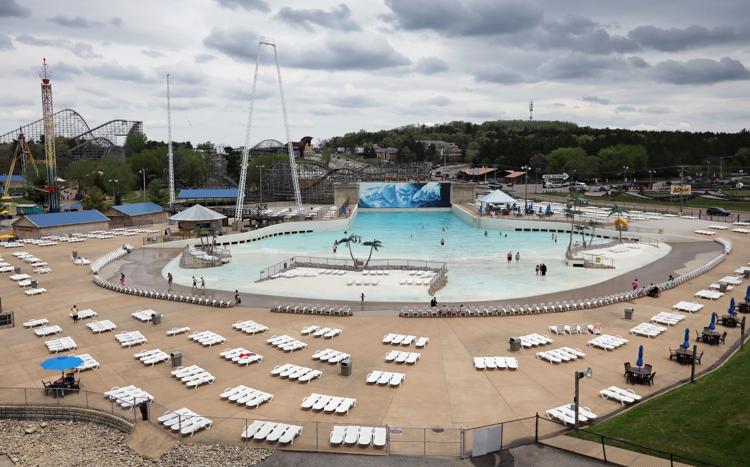 Memorial Day weekend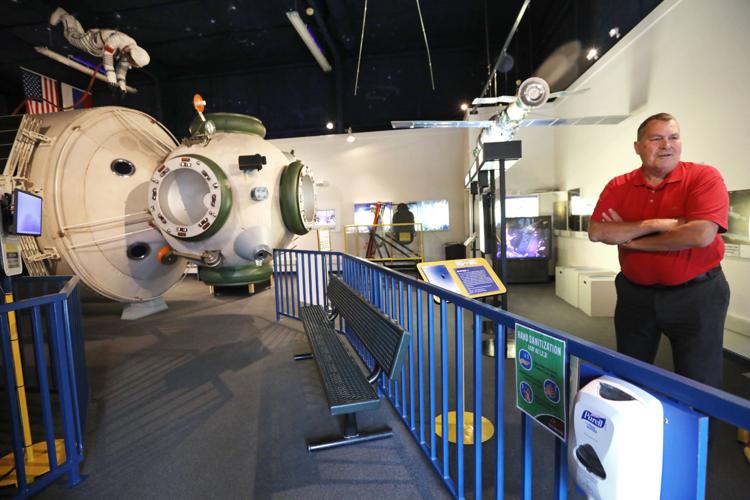 Salons Opening
Fitness openings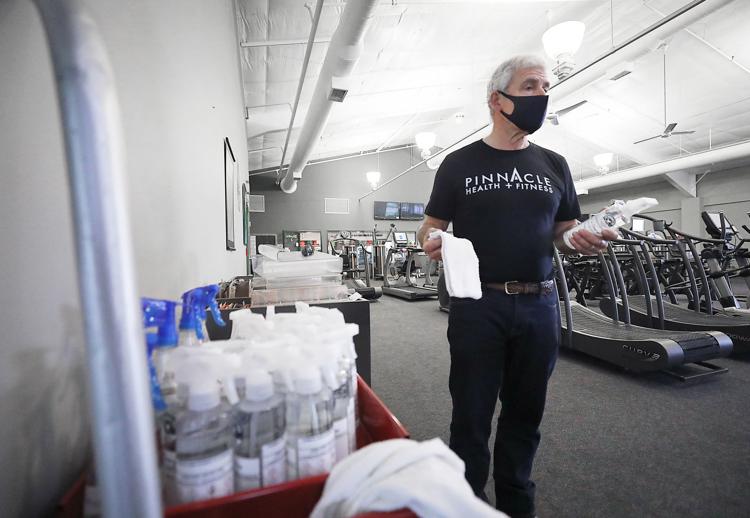 Duck Pond Drive-In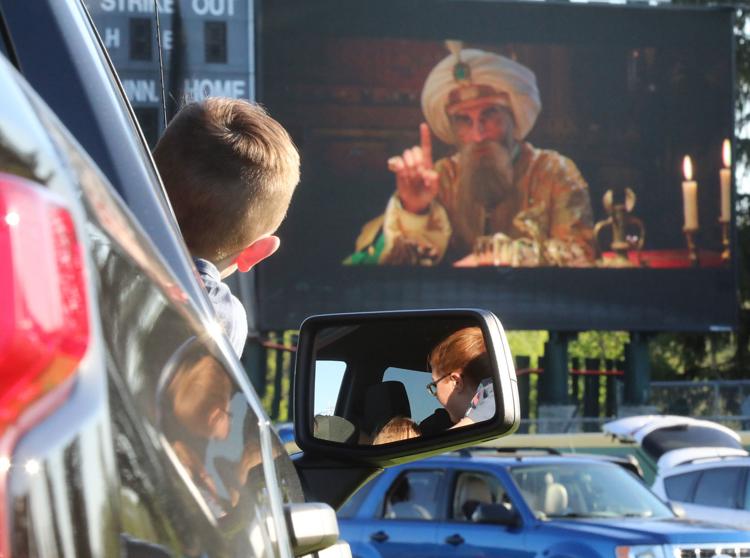 Memorial Union crowd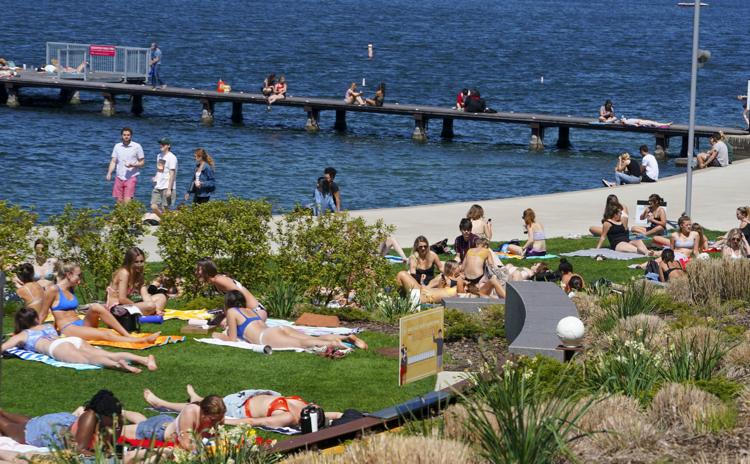 Child care at YMCA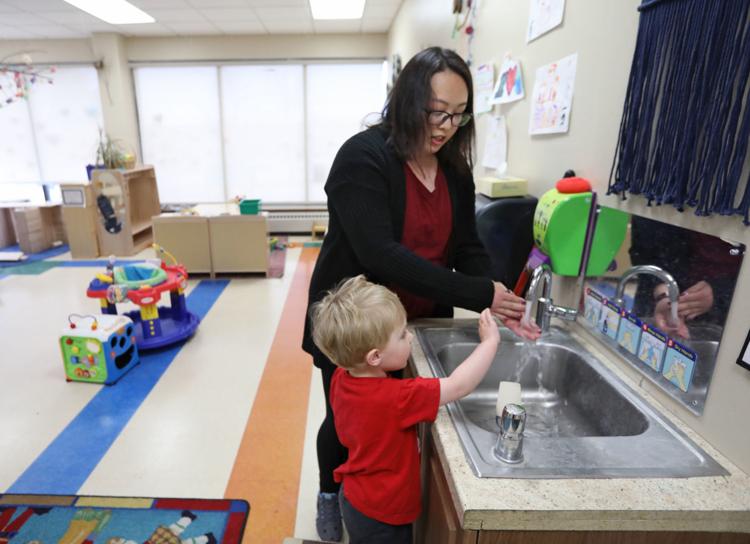 Bikers on Arboretum Drive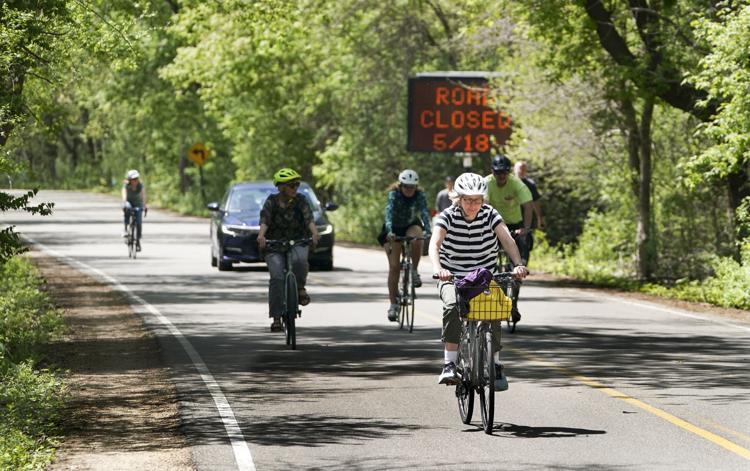 Brittingham Boats
Restaurant open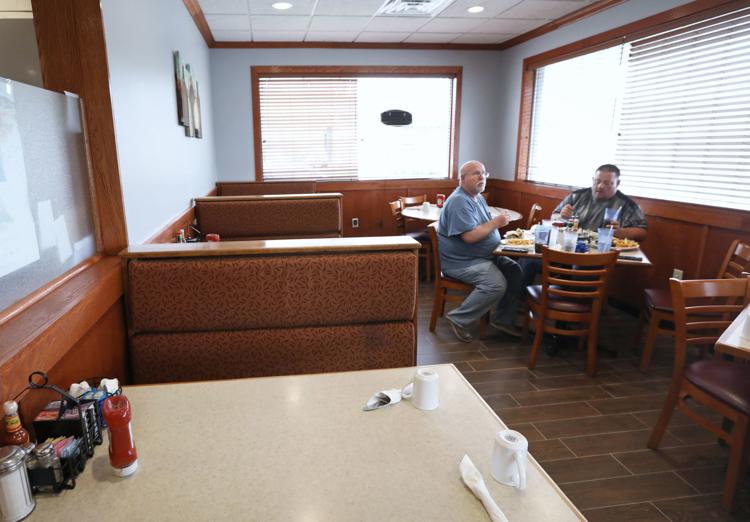 COVID-19 businesses reopen
Restaurant, bars reopen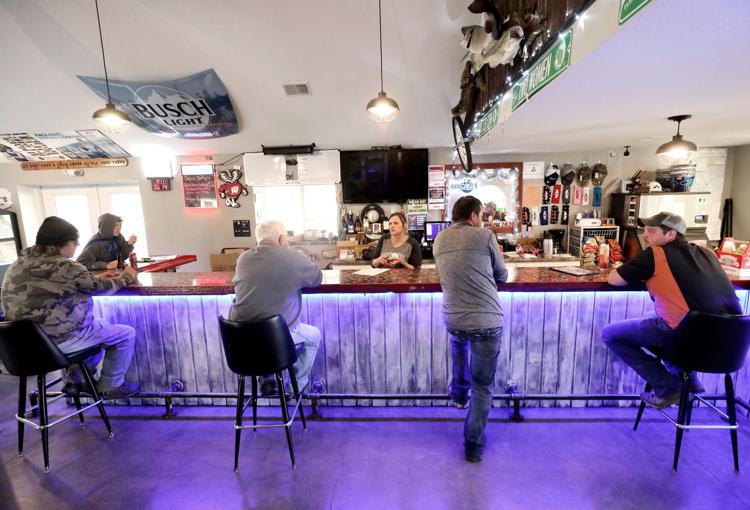 Dentist with patient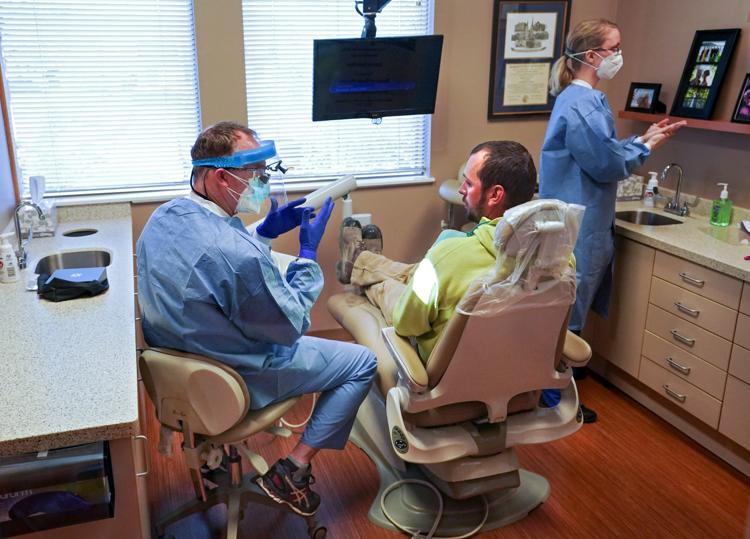 Dane County institutes order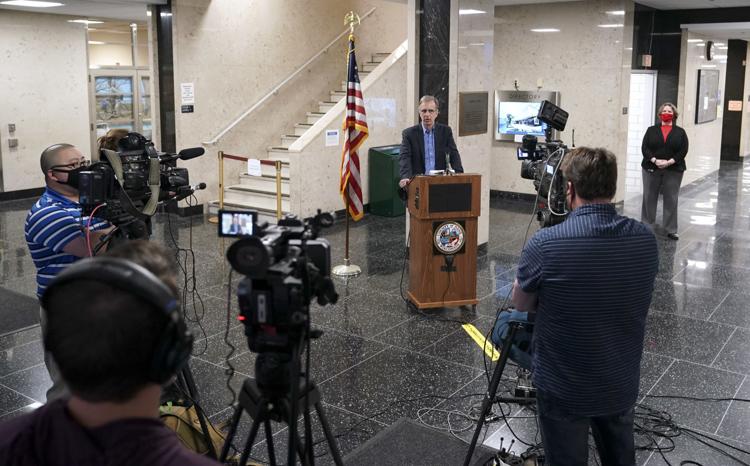 Carry-out food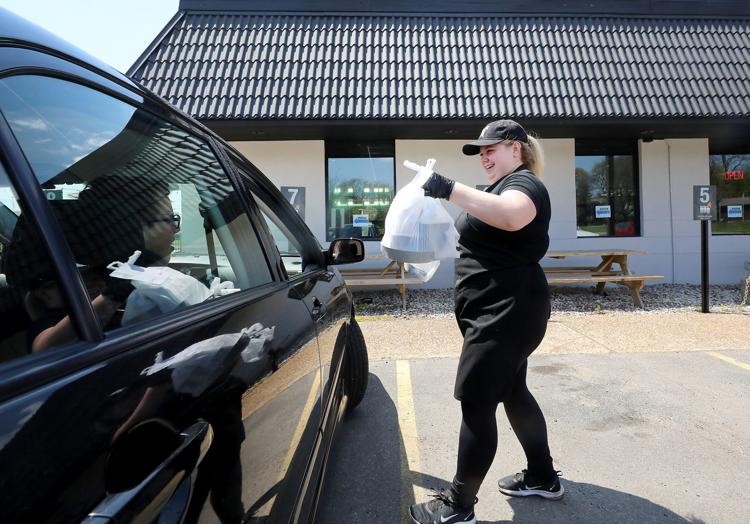 Small retailers reopening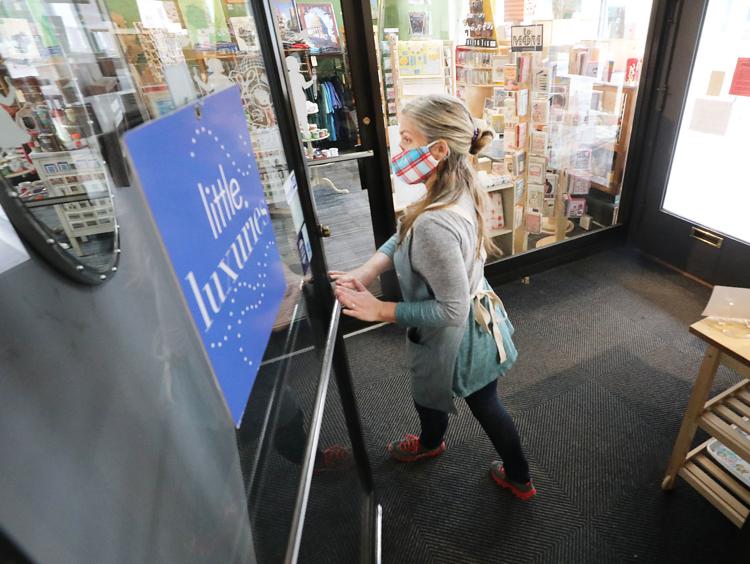 Shoe store reopening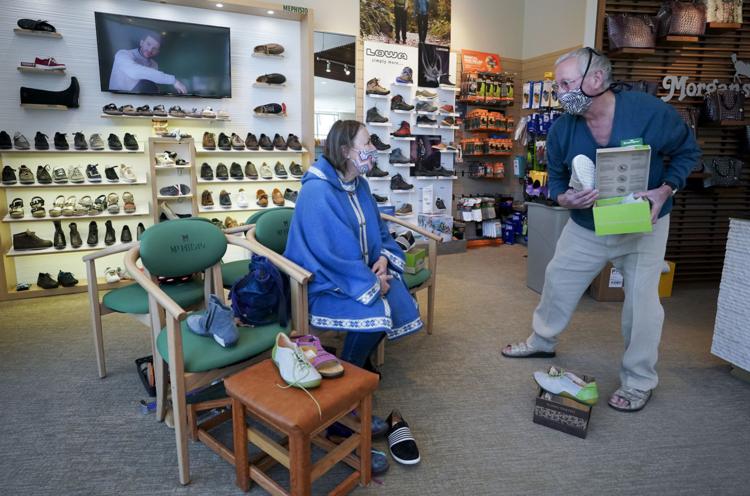 COVID 19 testing site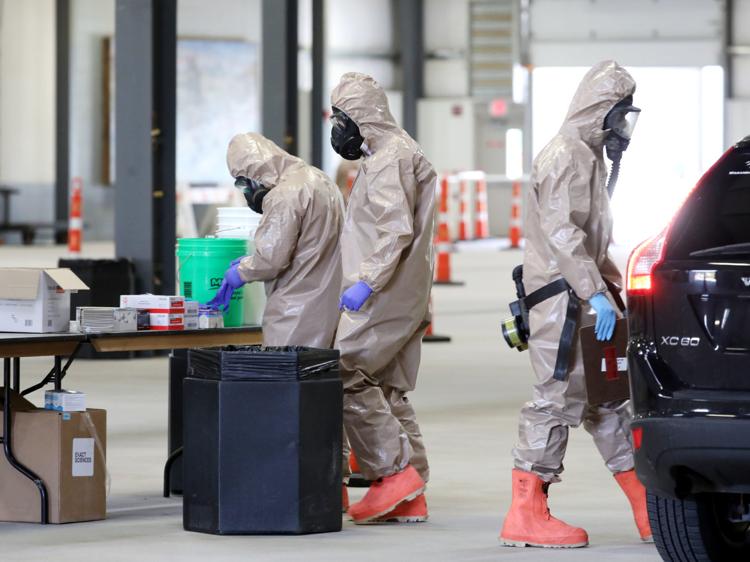 COVID 19 testing site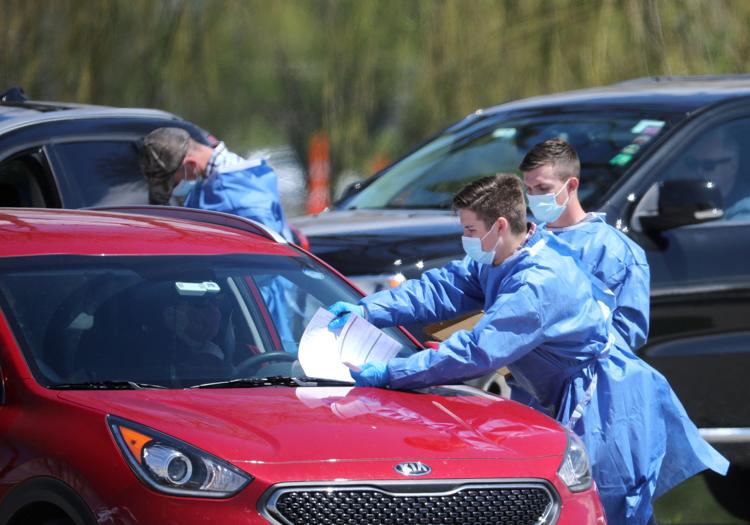 UW-Madison virtual graduation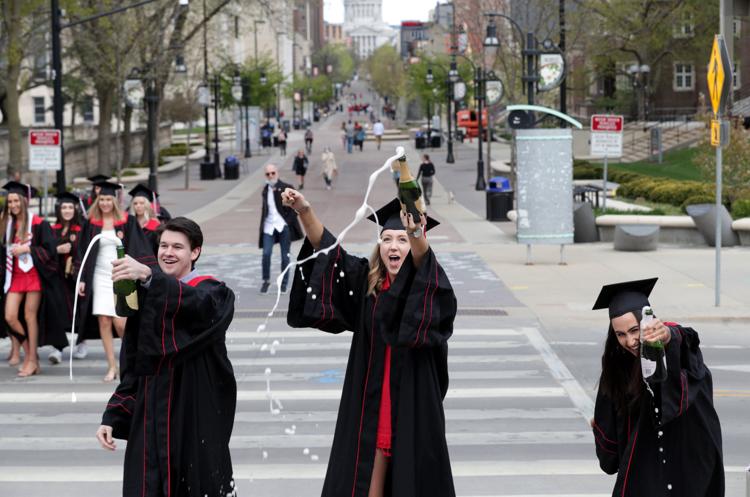 Monona Library Curbside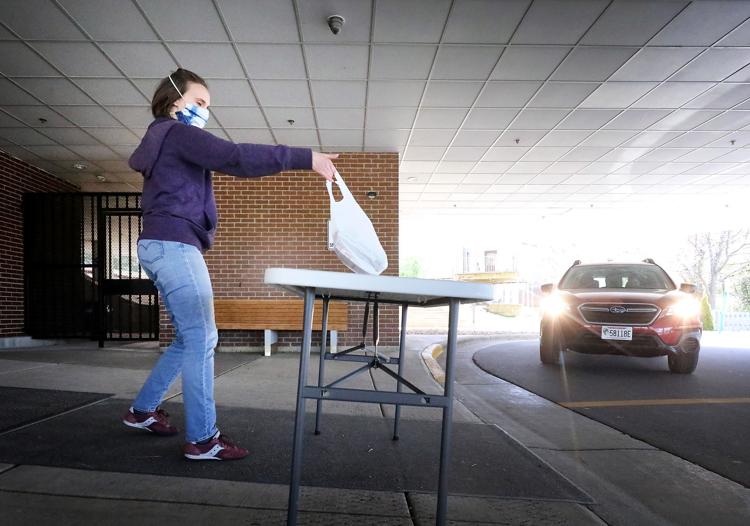 COVID-19 meat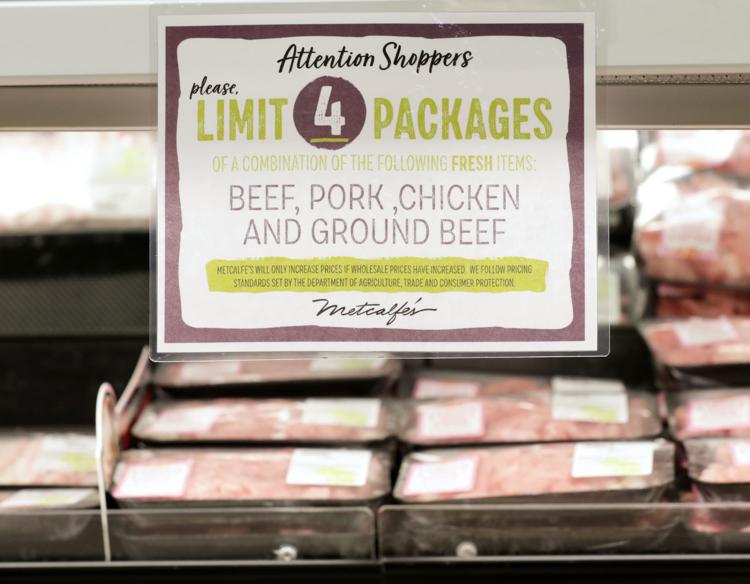 Homeless in parks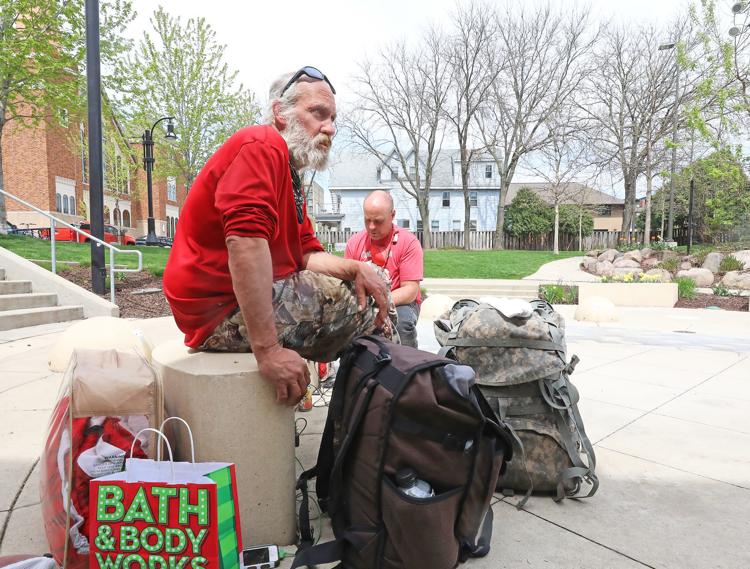 UW Commencement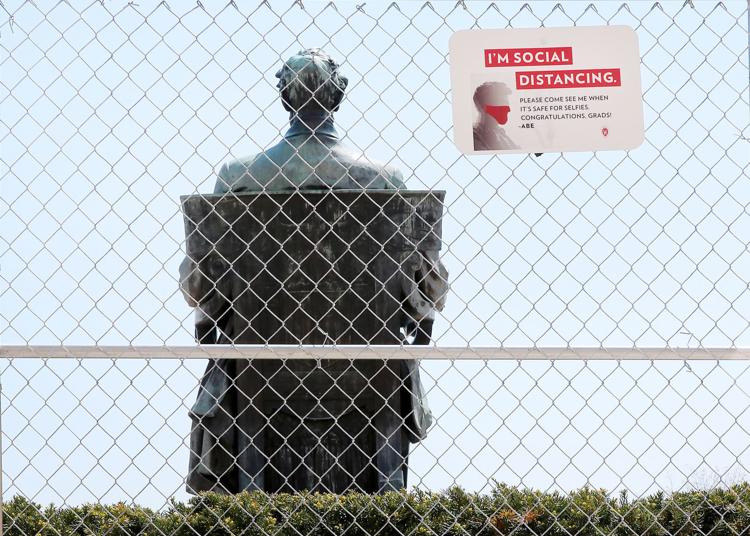 River Food Pantry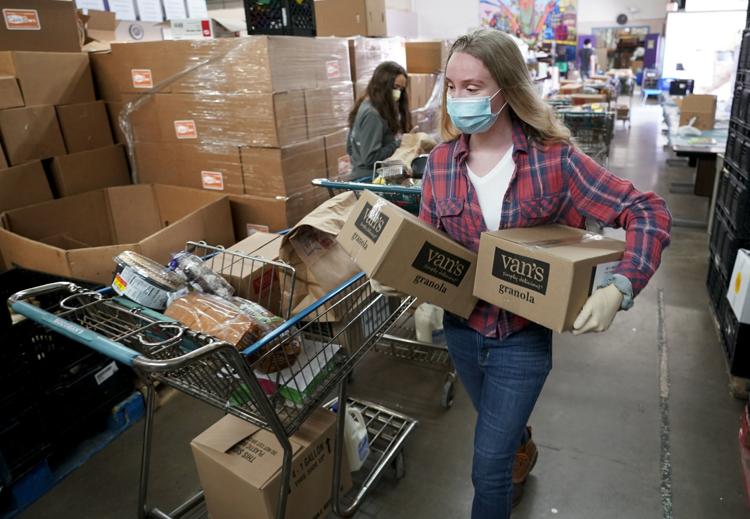 Dane County tourism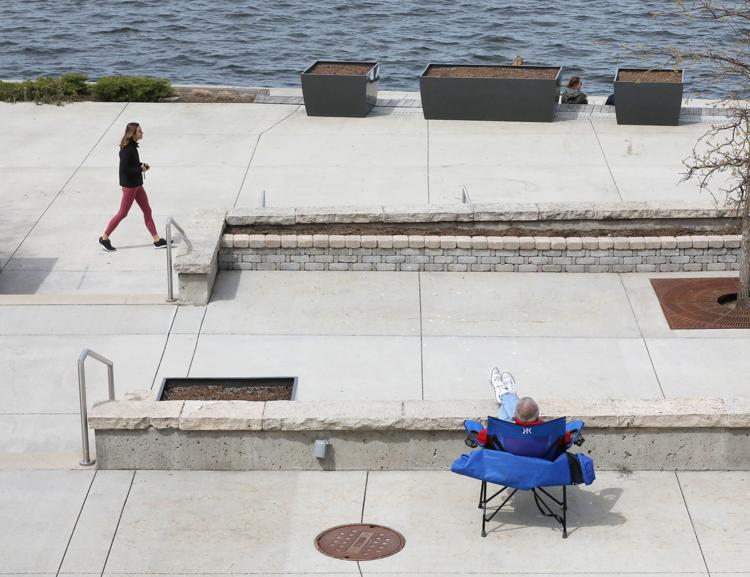 "Outside Looking In: A Drive-Thru Exhibition"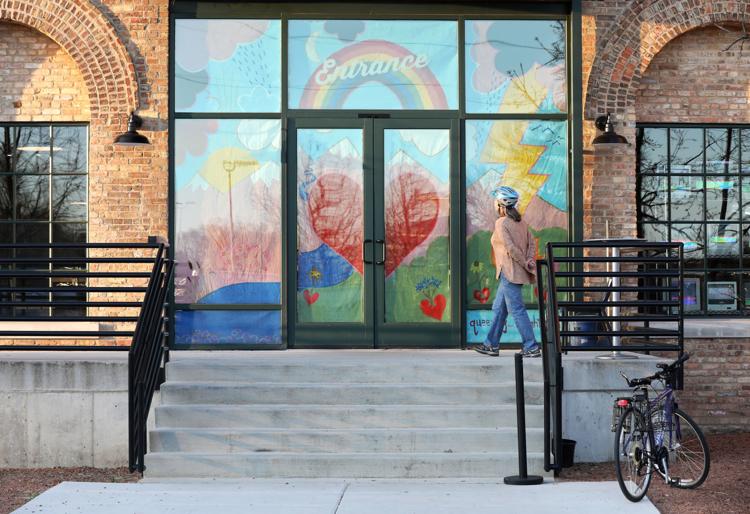 COVID-19 Menards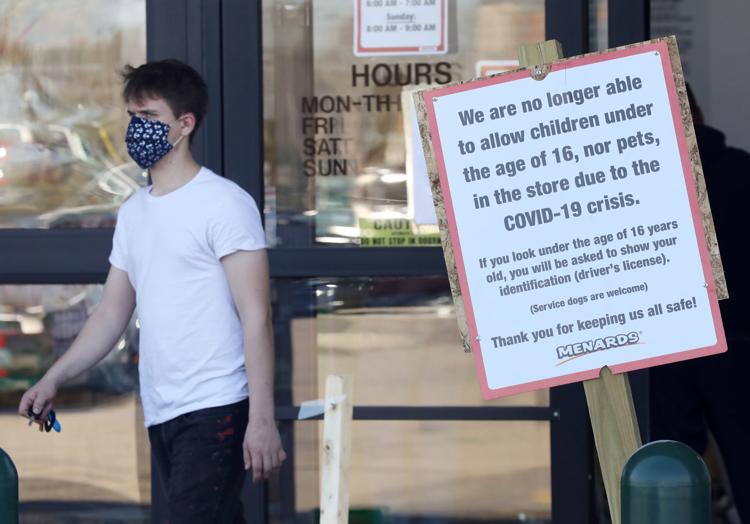 Covid Assembly Hearing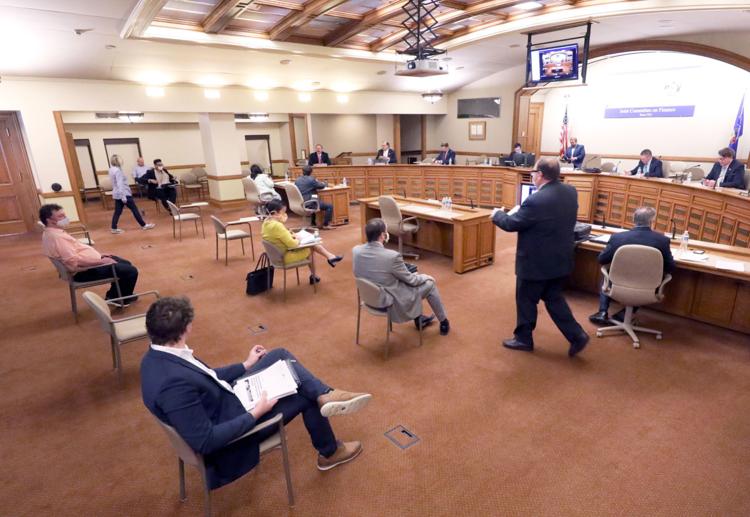 UW furloughs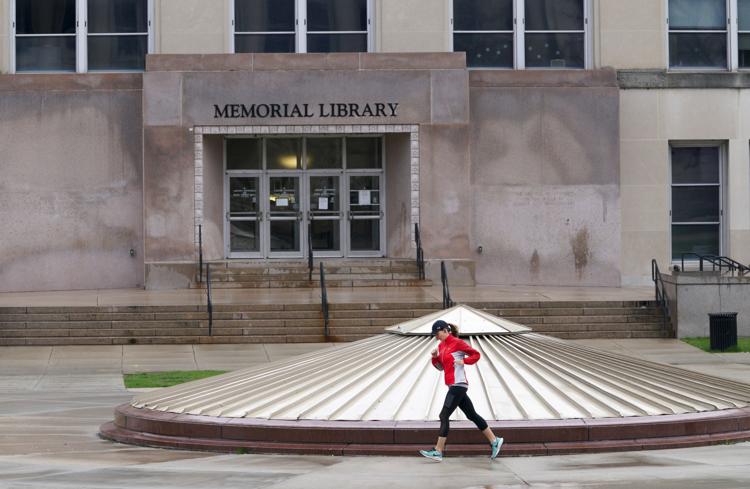 Stay safe, Badgers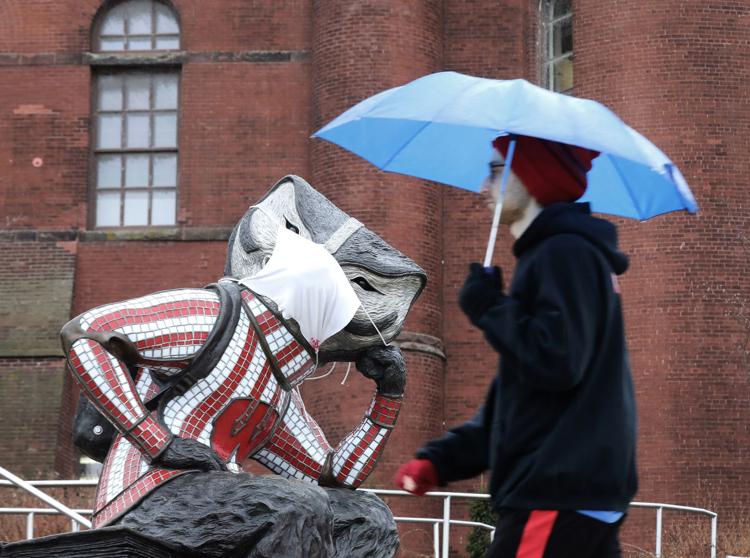 Celebrating 103 - From a distance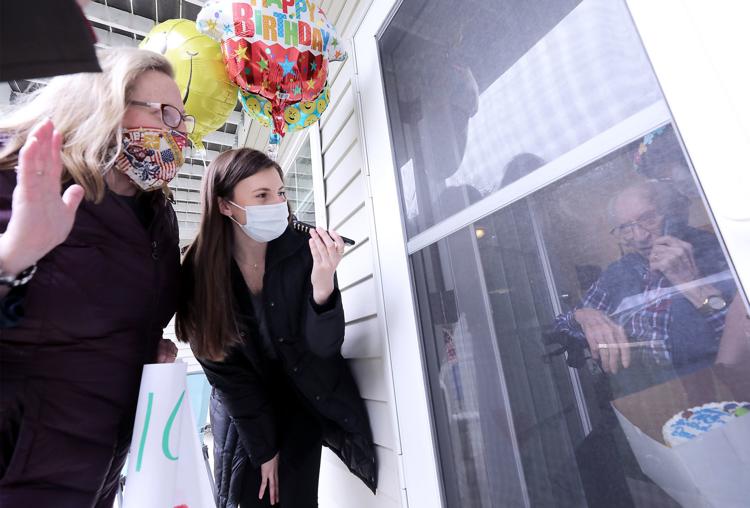 COVID-19 protest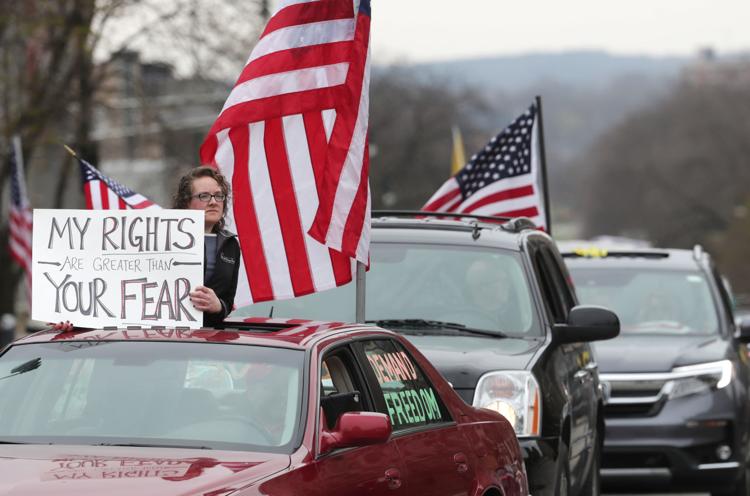 COVID-19 candle installation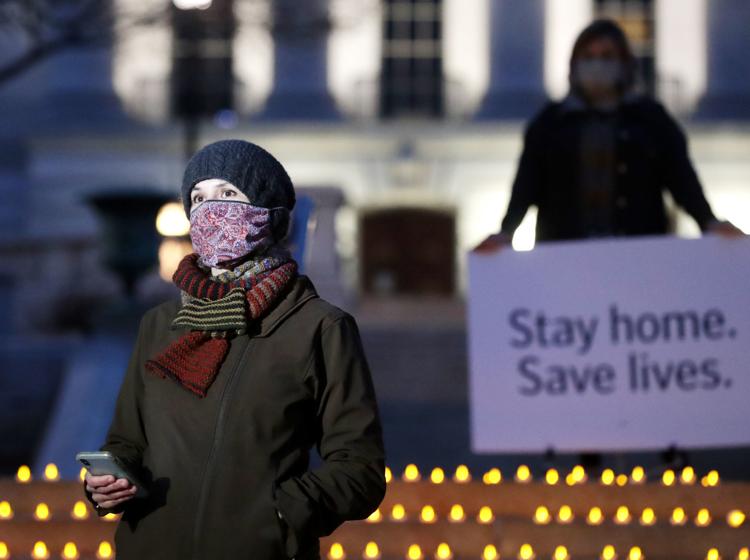 COVID-19 candle installation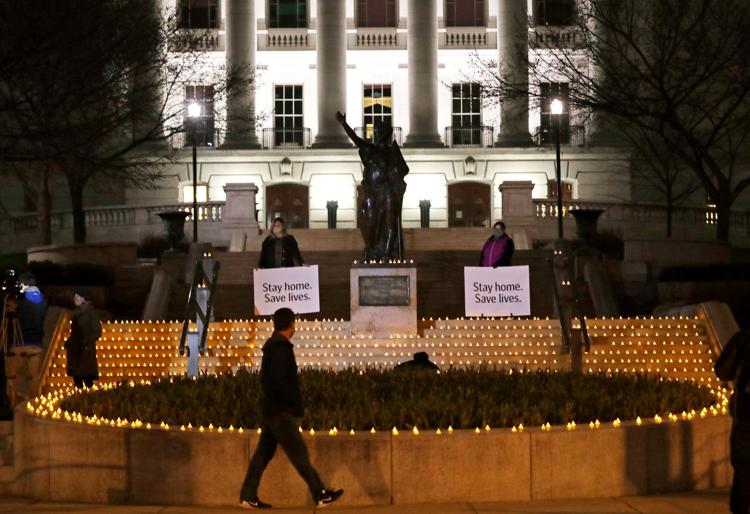 A fishing opener amid COVID-19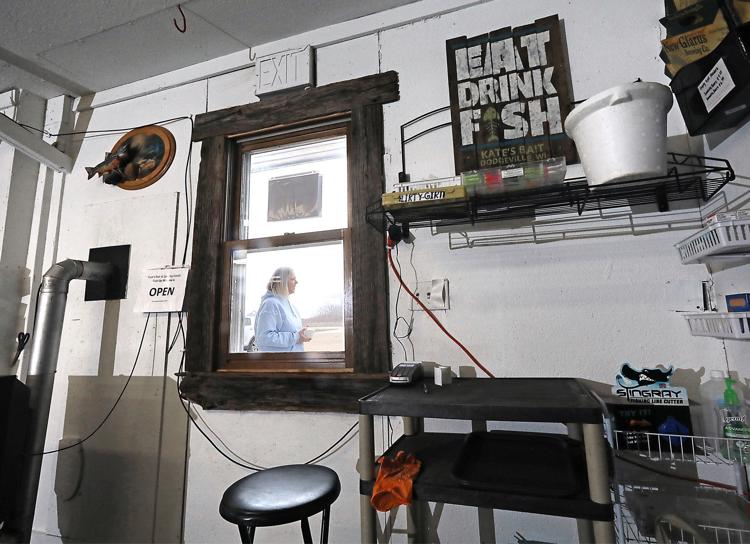 COVID-19 UW-Madison students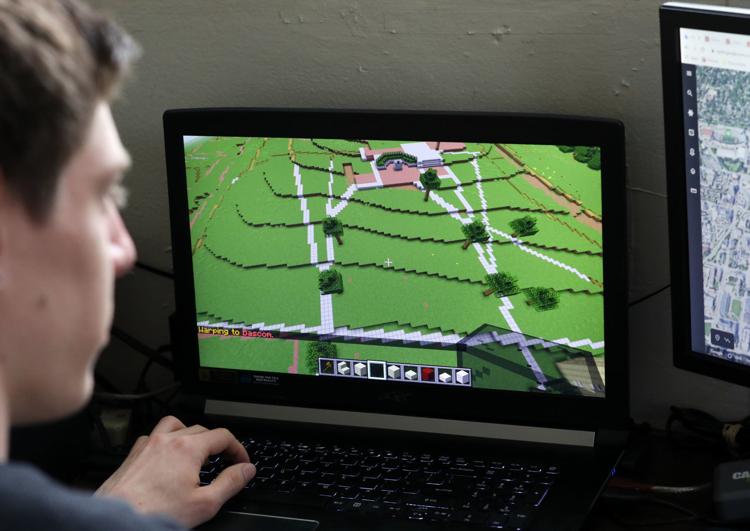 Covid Public Employees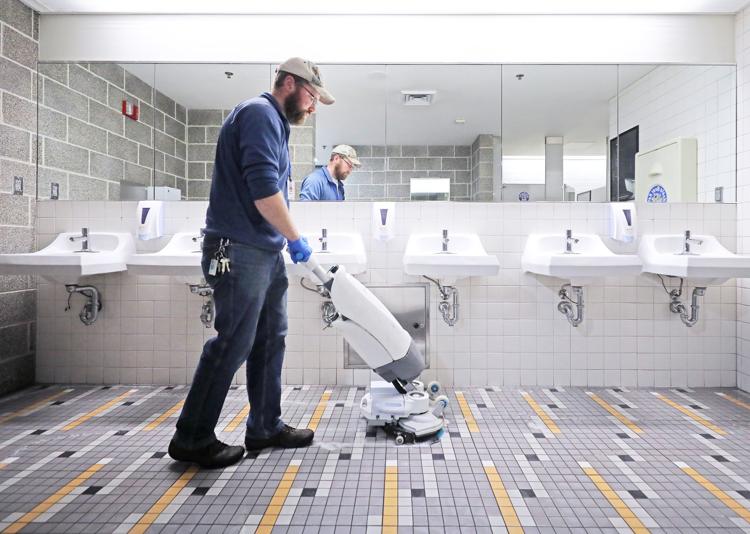 Act of Appreciation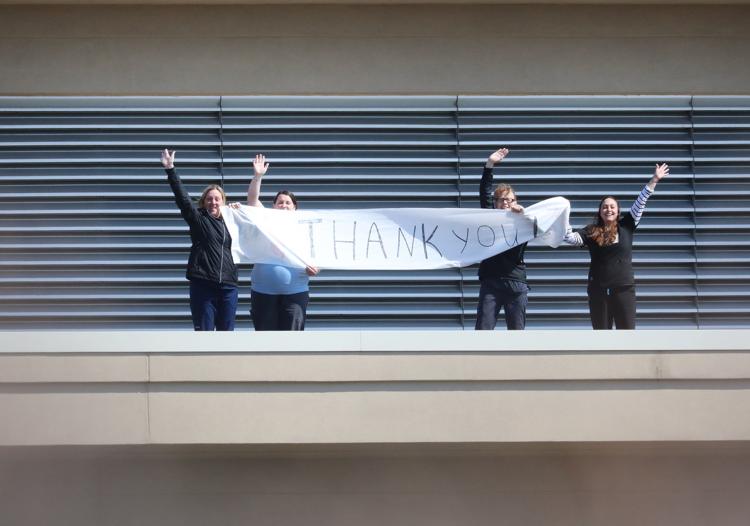 Brazelton with video screen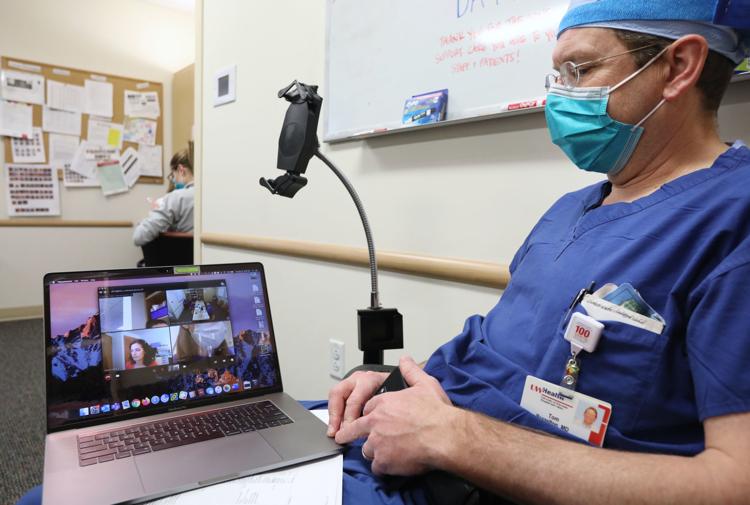 Saris stays busy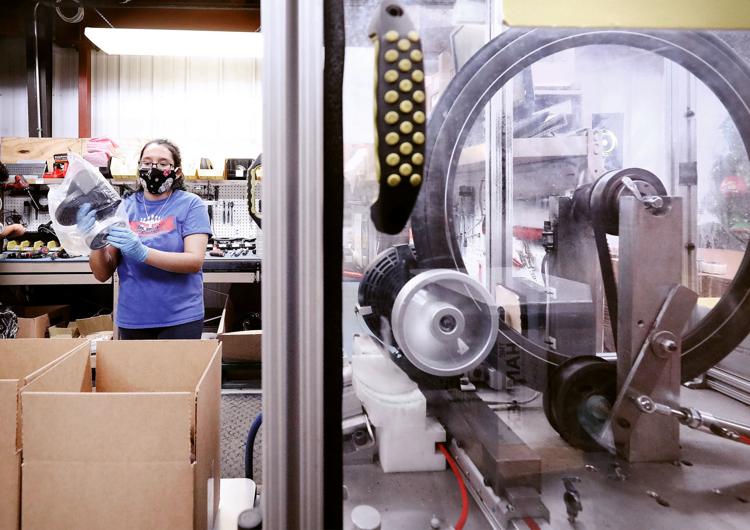 Absentee ballots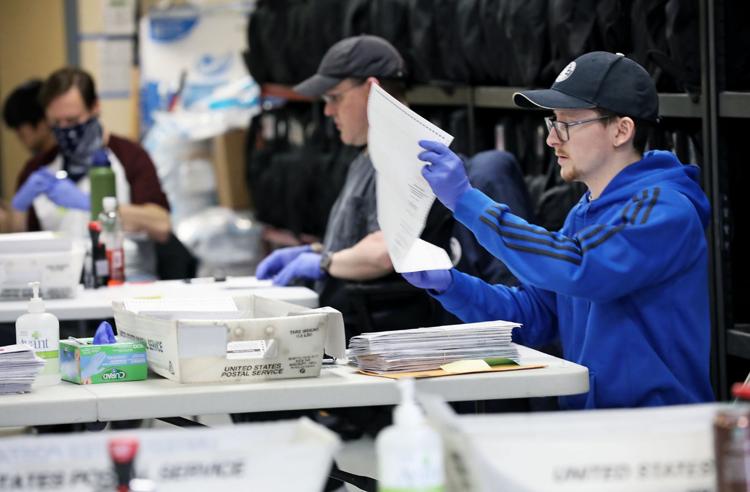 UW Covid Testing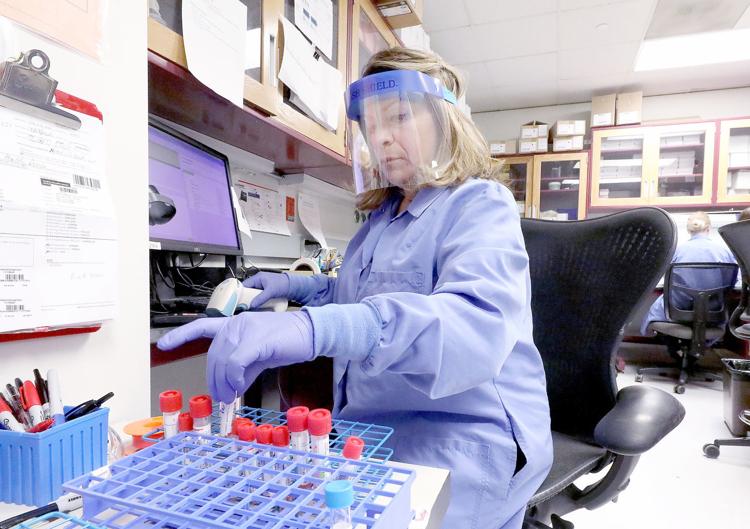 Covid State Parks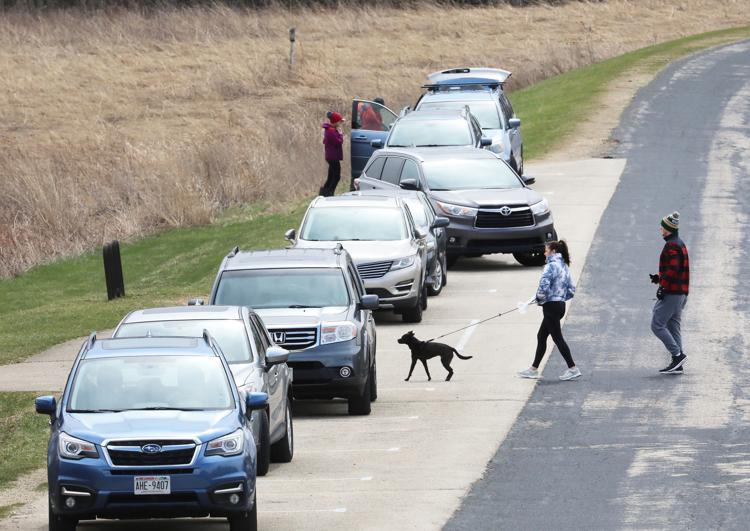 Easter baskets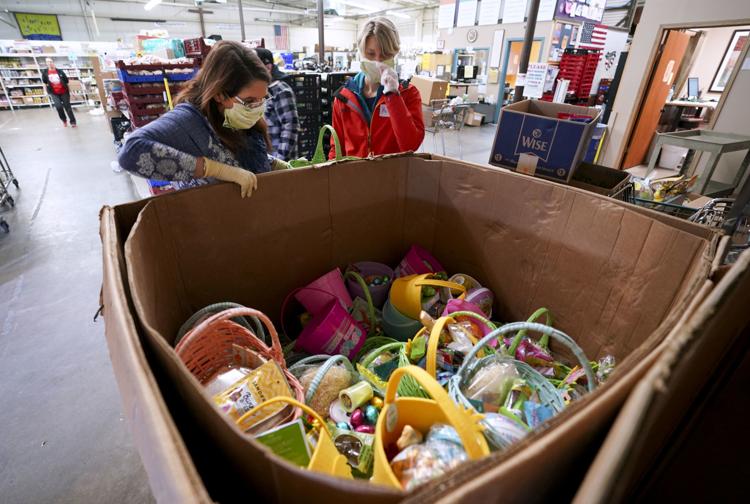 As social distancing progressed into an official order to stay in our homes, Madison has started to look more like an empty shell rather than …
Election Day with COVID-19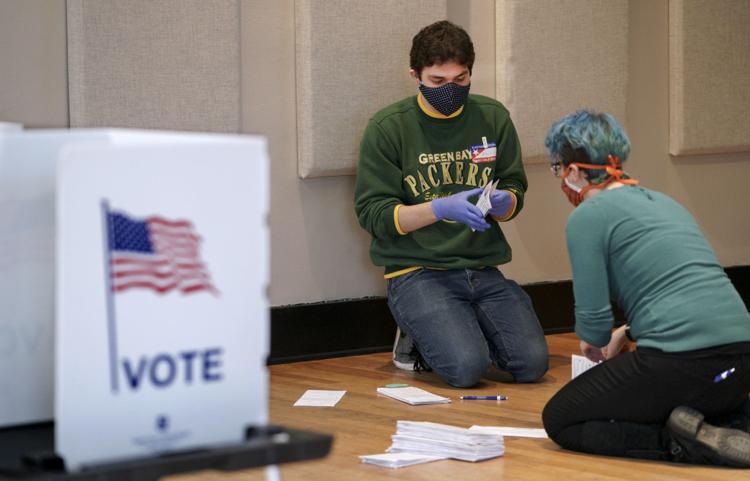 COVID-19 Journaling Project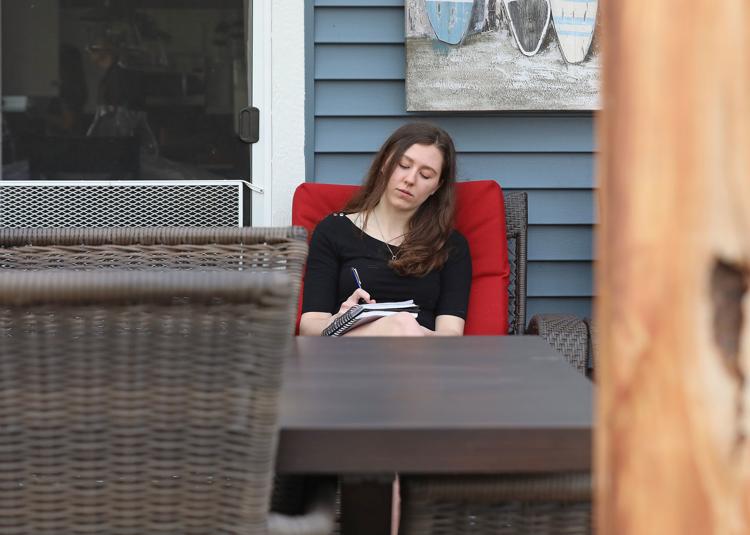 Election Day protest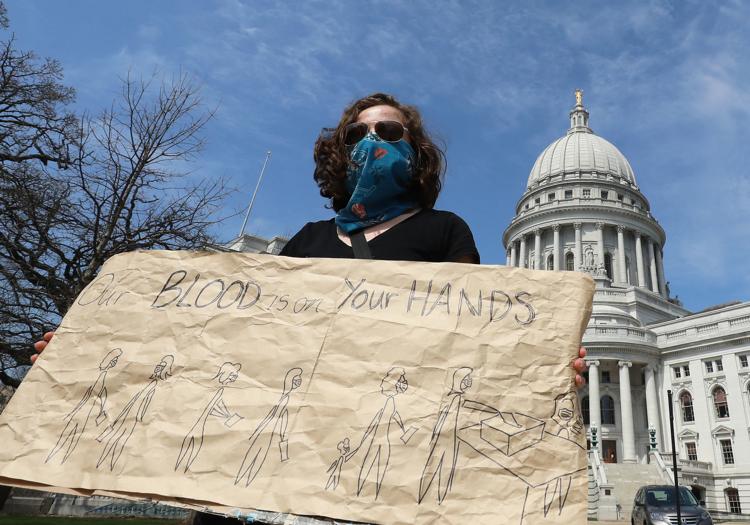 Election Day with COVID-19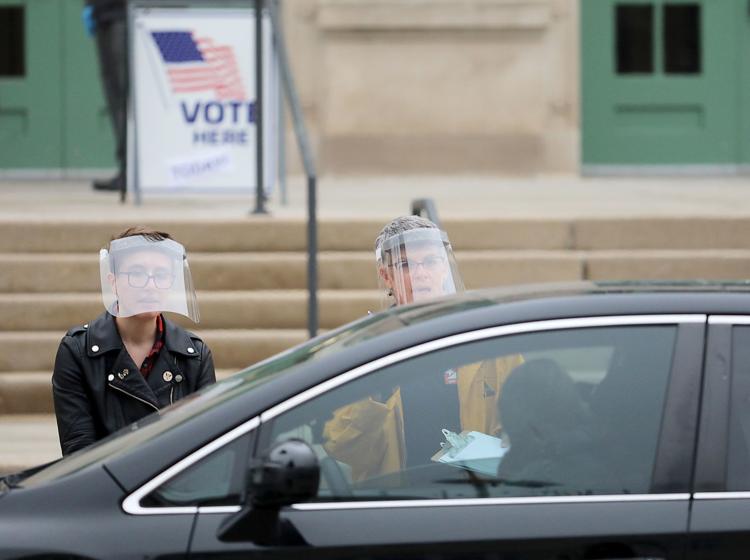 Honoring Essential Workers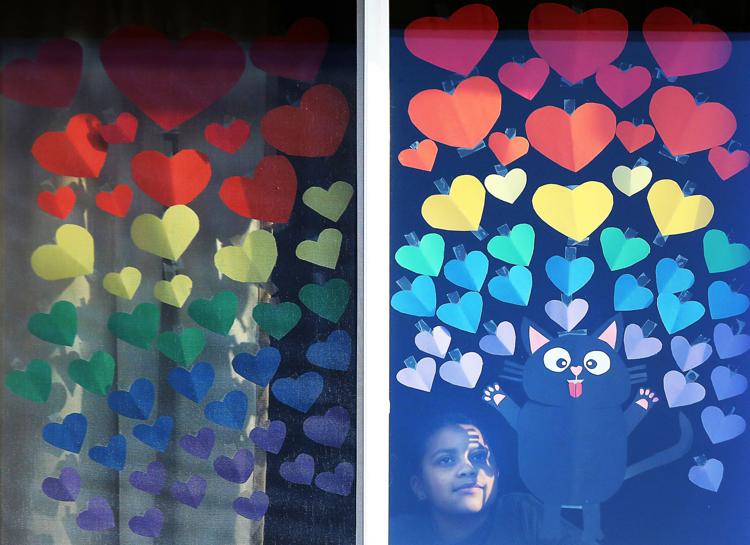 Metro Transit Butler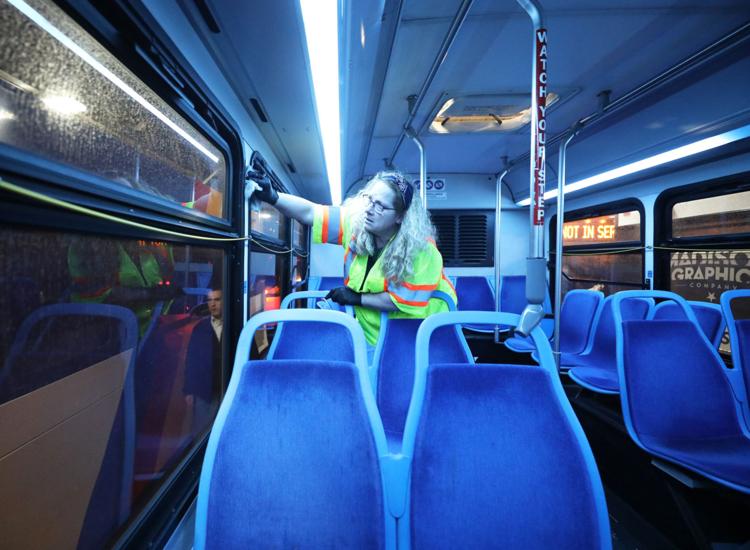 Election set for Tuesday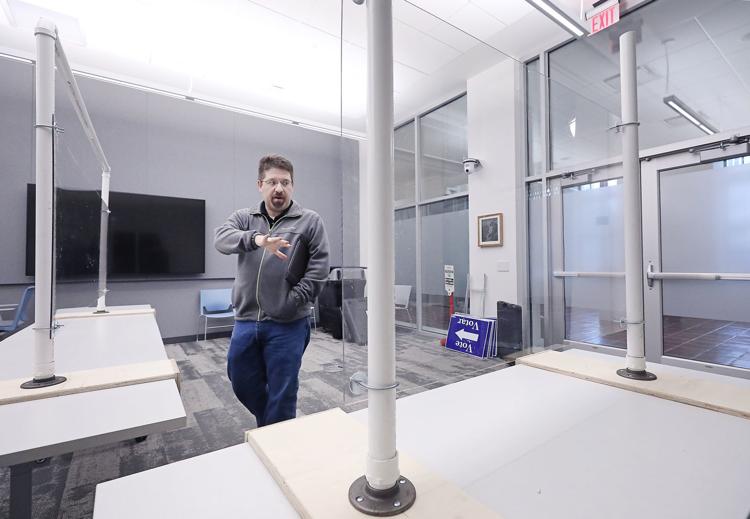 Robots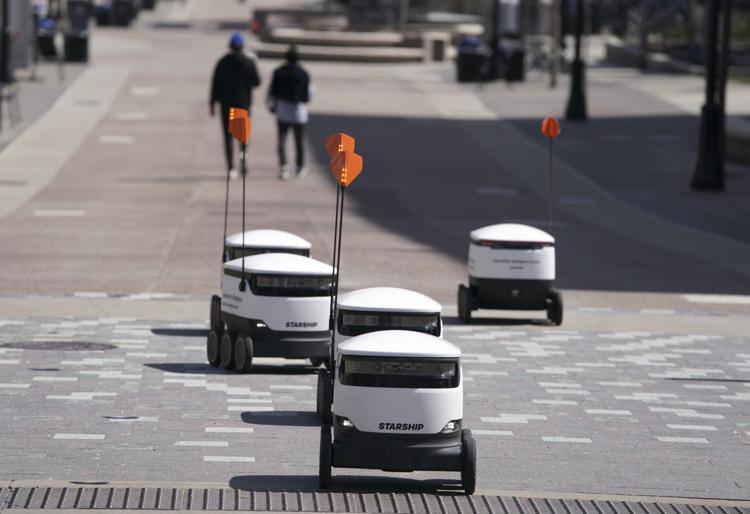 Nolan family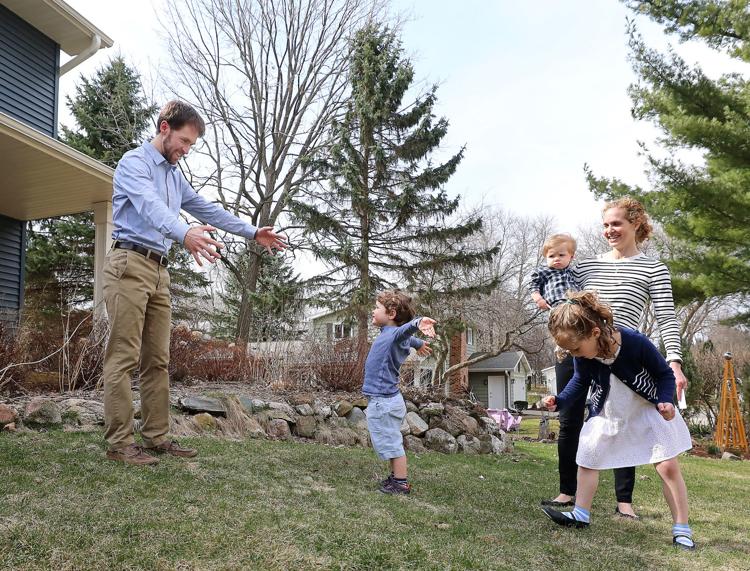 Stressed over closure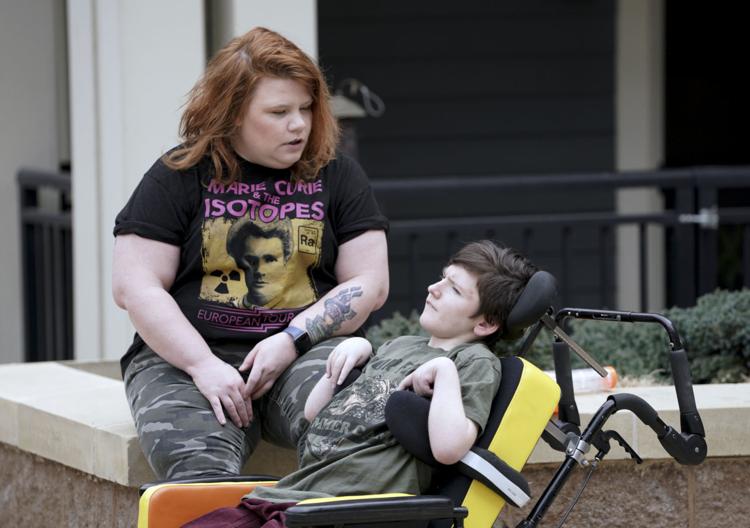 Amy Shircel, former COVID-19 patient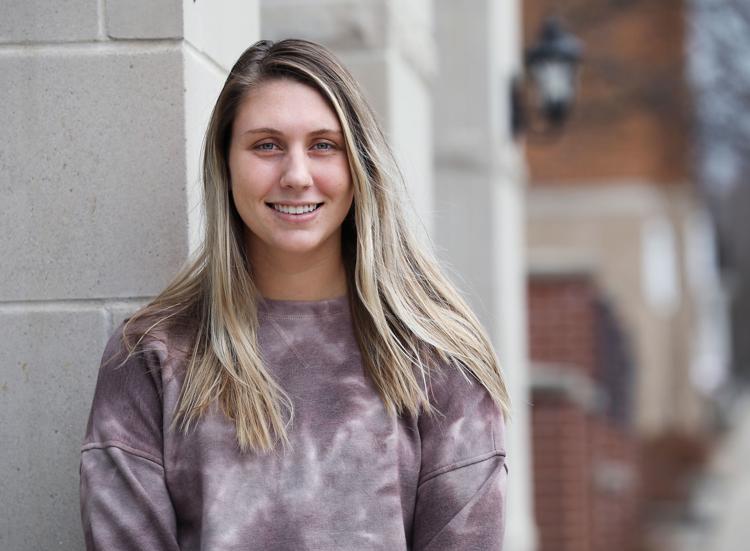 COVID-19 retail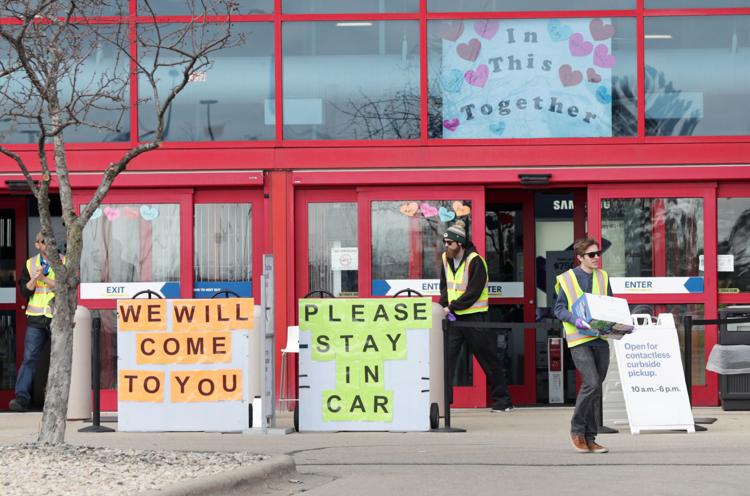 Playground closed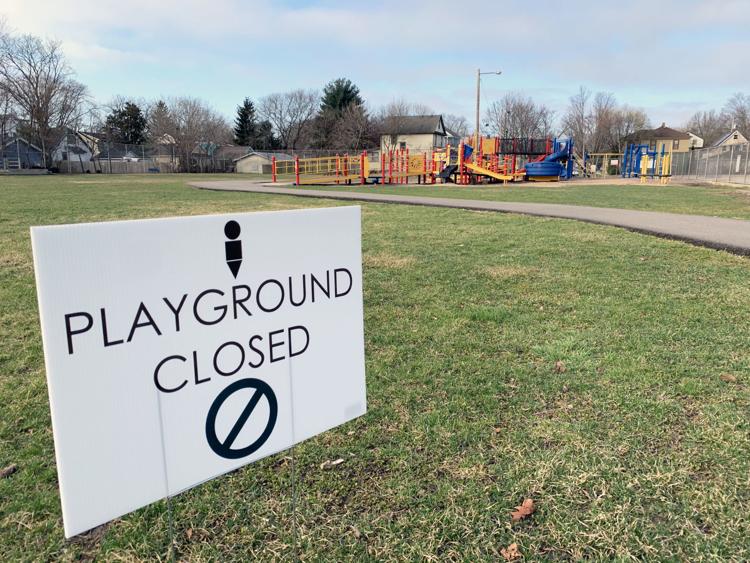 Little Library closed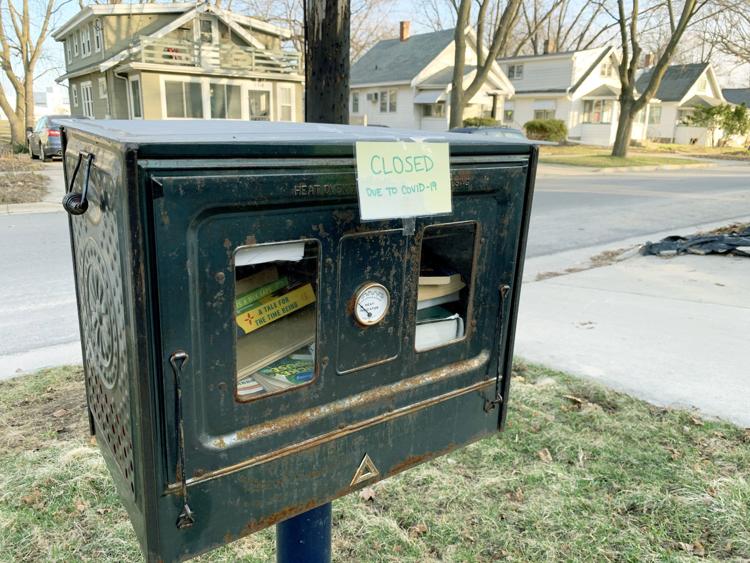 Face shields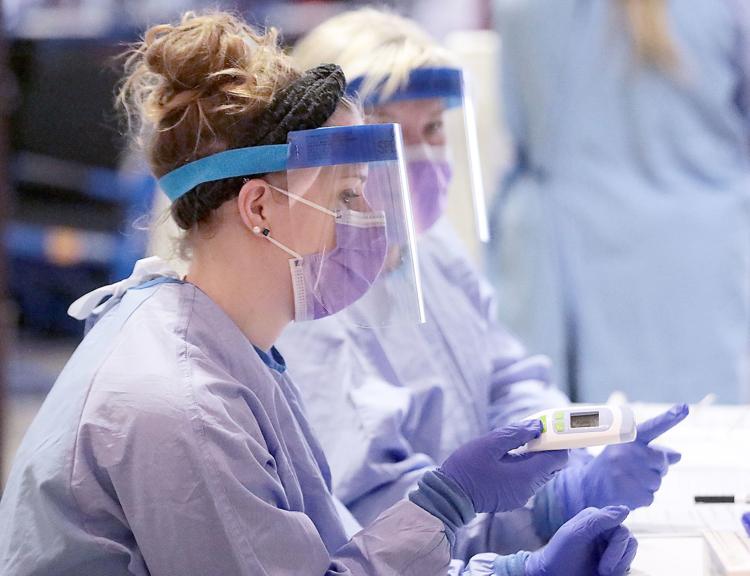 Entryway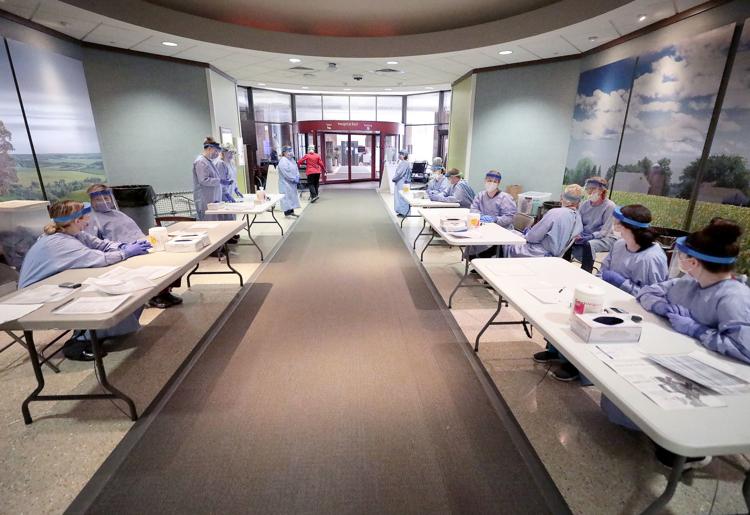 Carwash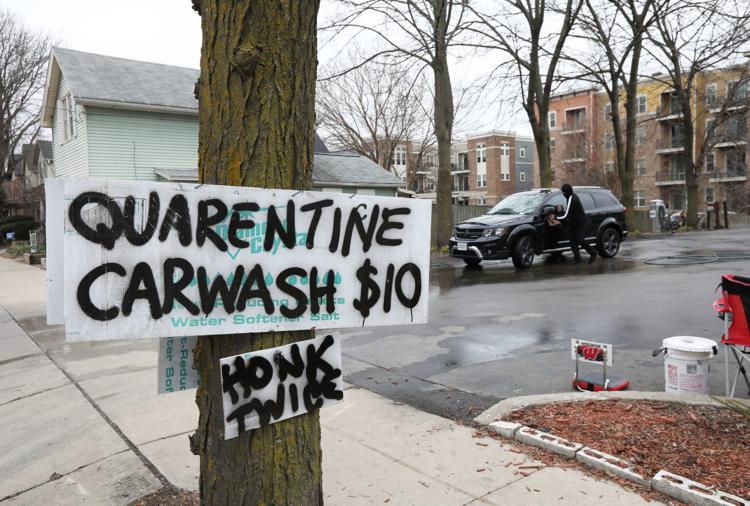 Rent strike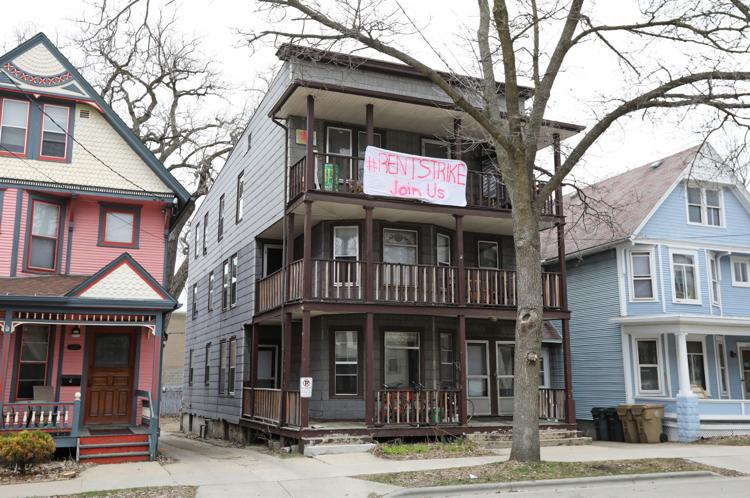 Election COVID-19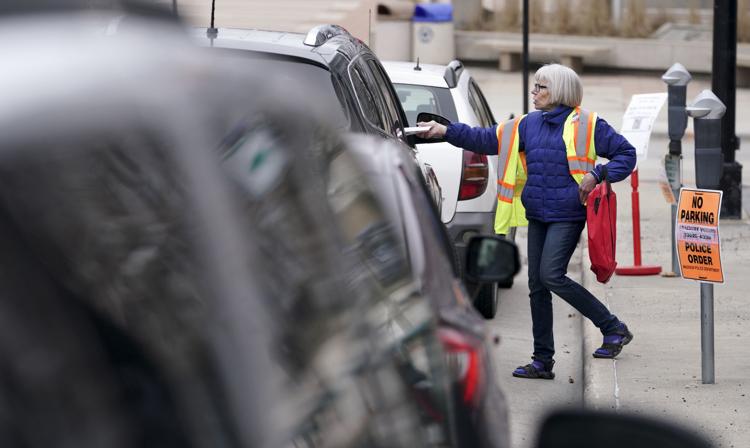 Precious Cargo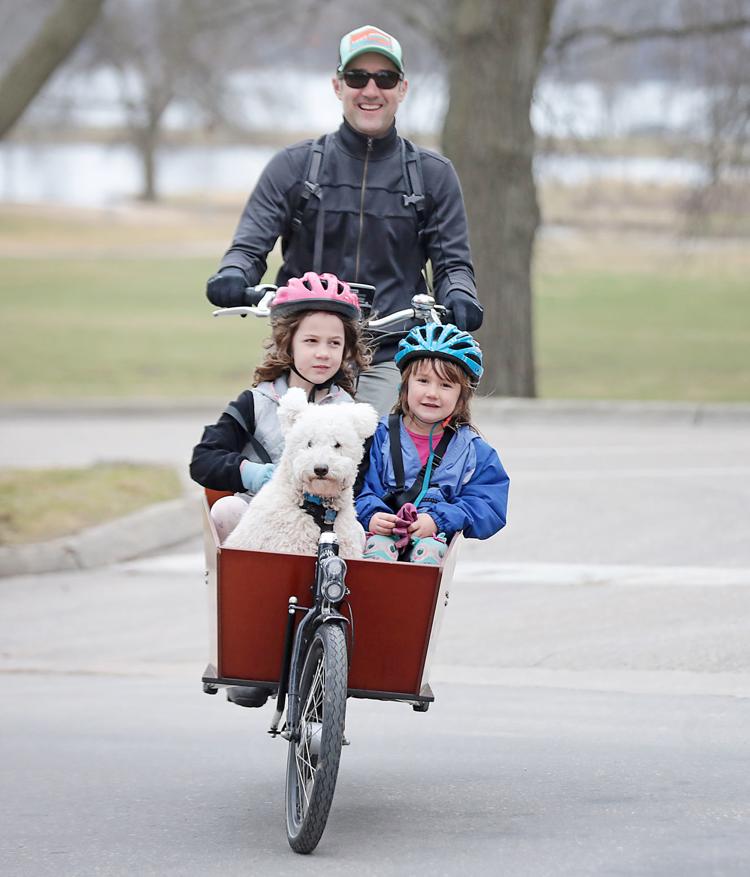 Lori and Chris Robson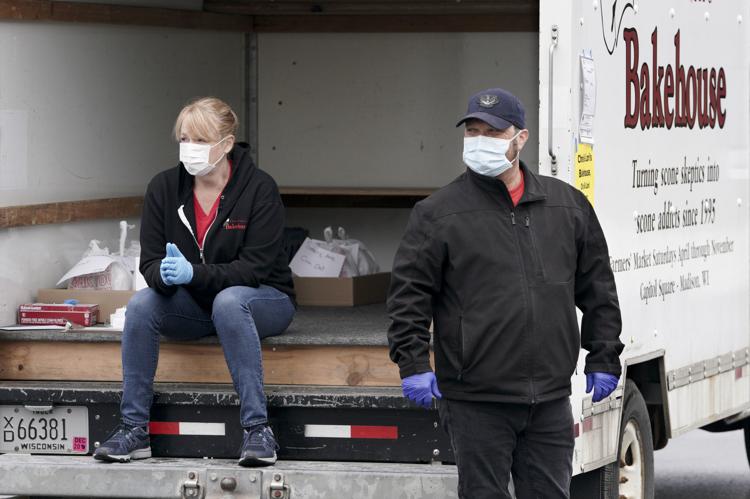 Chad Backes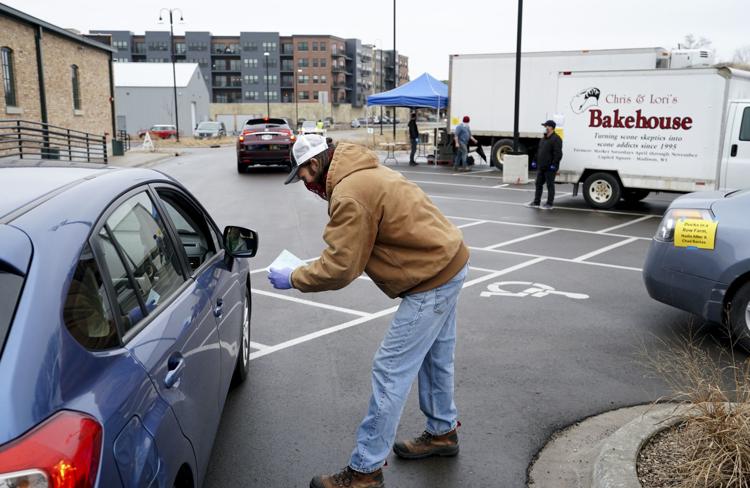 Tourism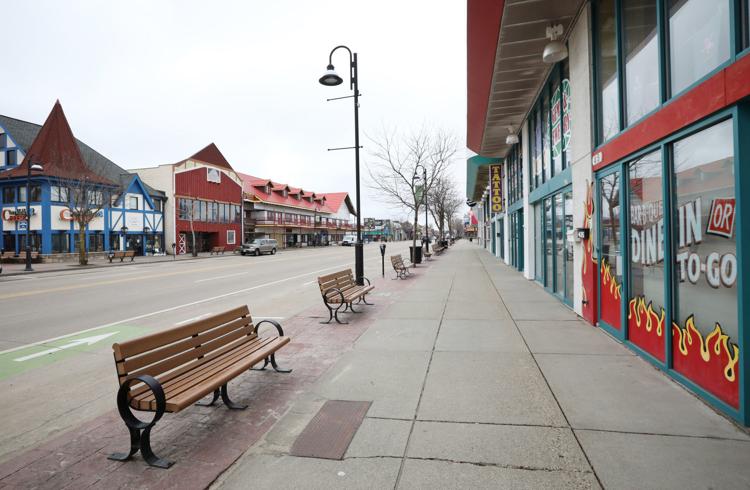 Tourism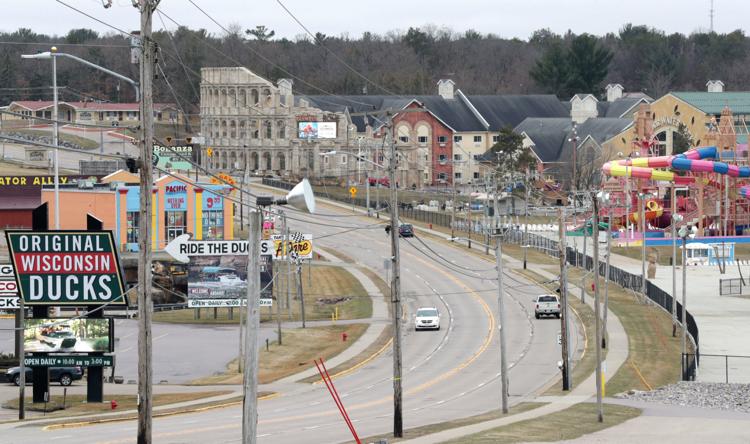 City Church live stream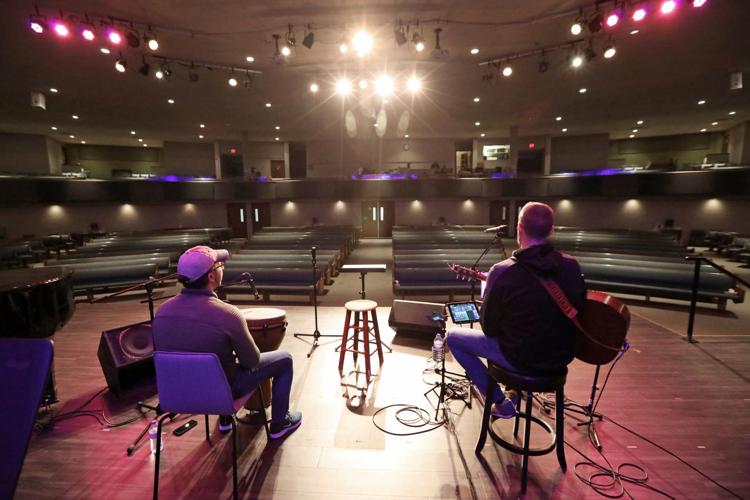 Covid Funerals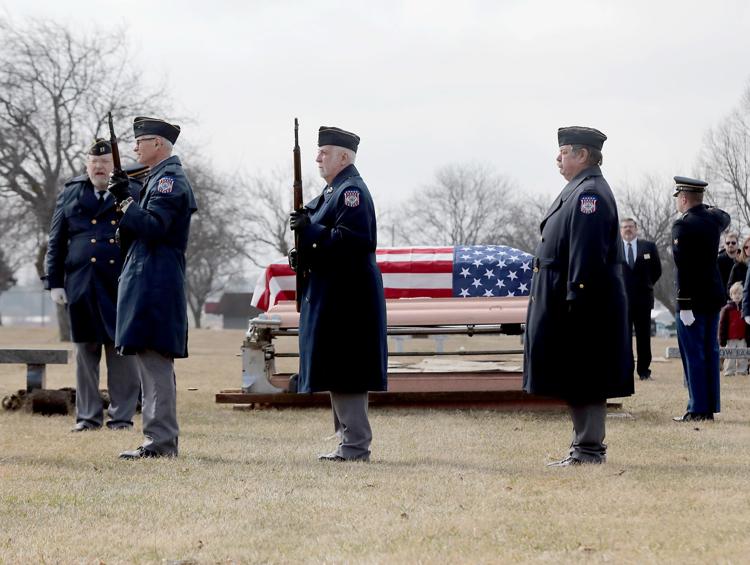 Covid Funerals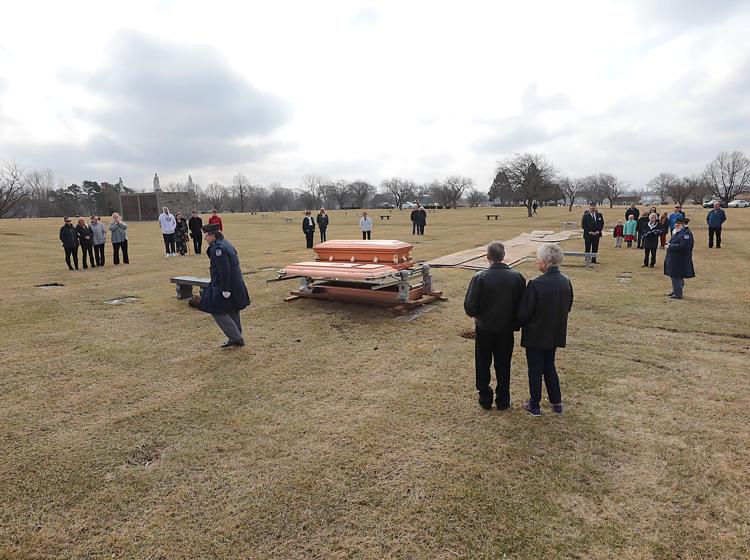 COVID-19 Sewn Masks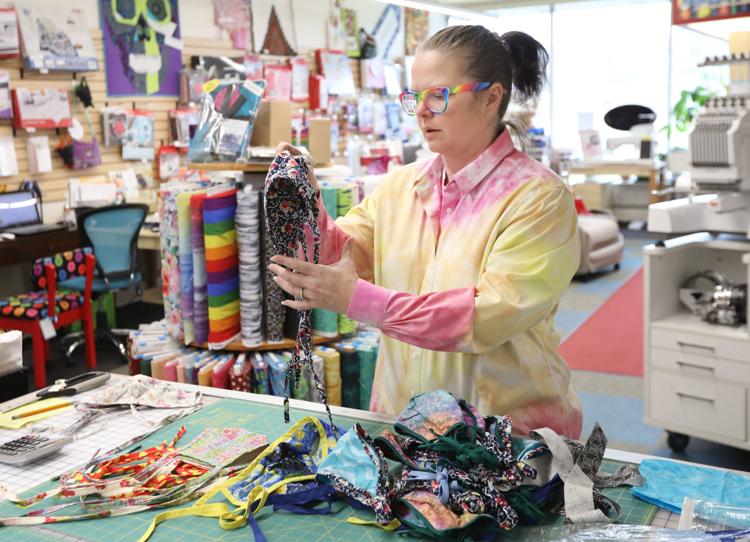 Traffic changes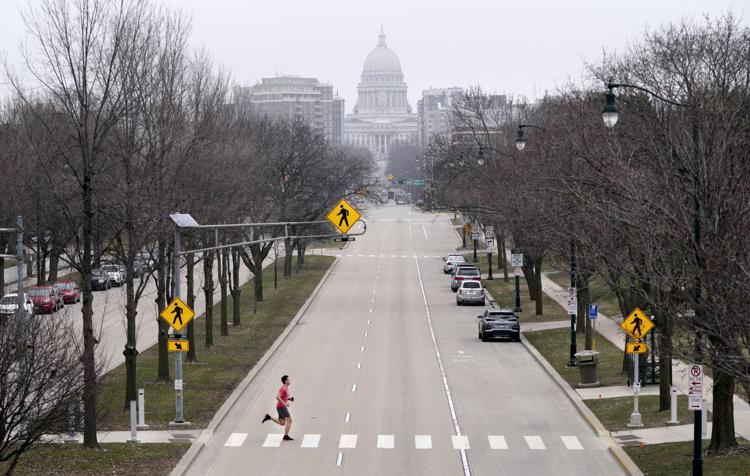 John Hicks getting a meal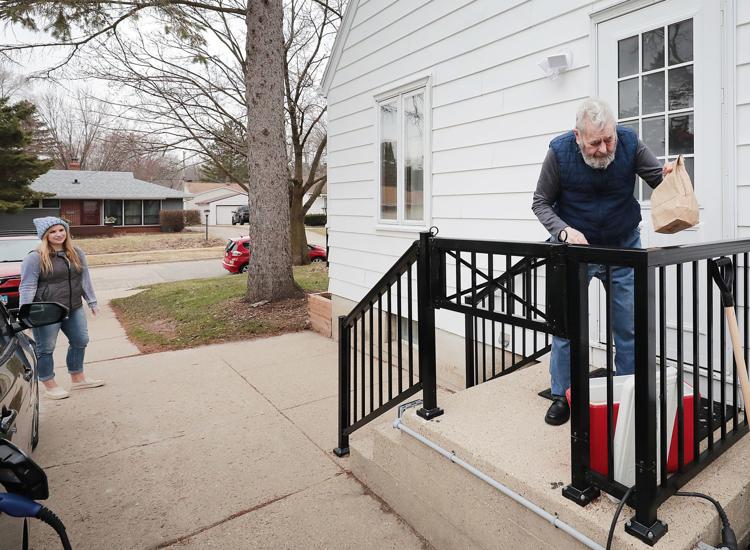 Rachel putting food in cooler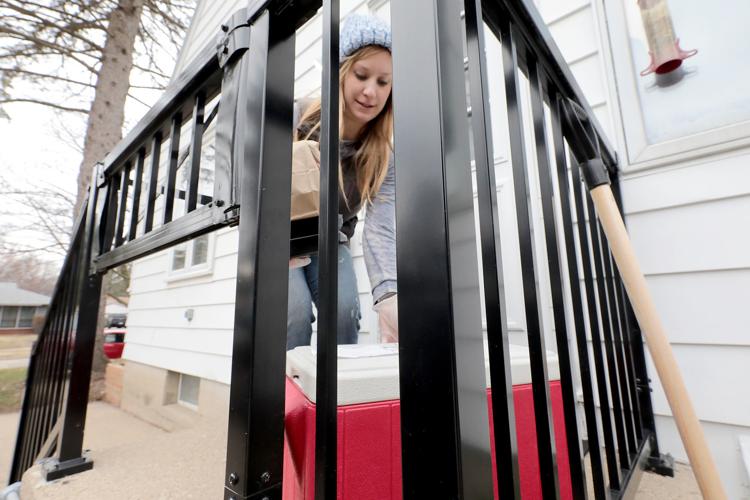 Mock Senate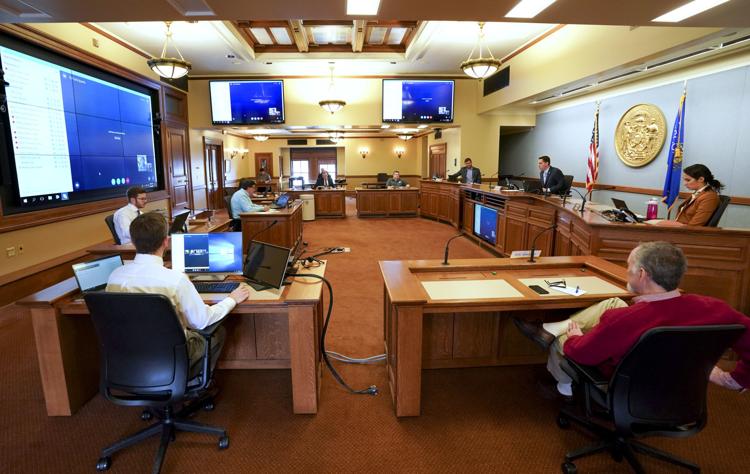 COVID-19 Ventilators 1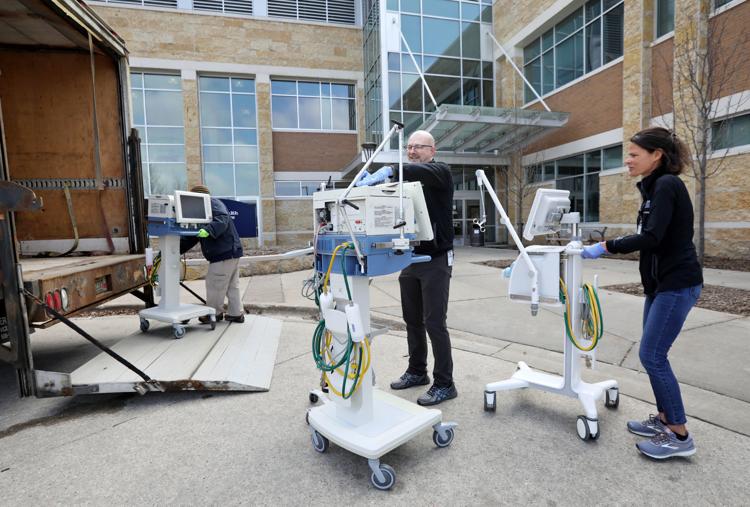 Covid Golf Courses 1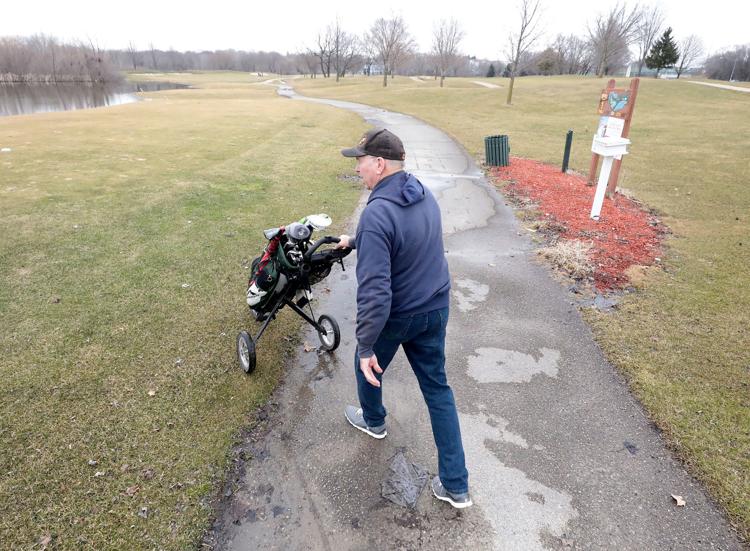 Tony Evers to order nonessential businesses to close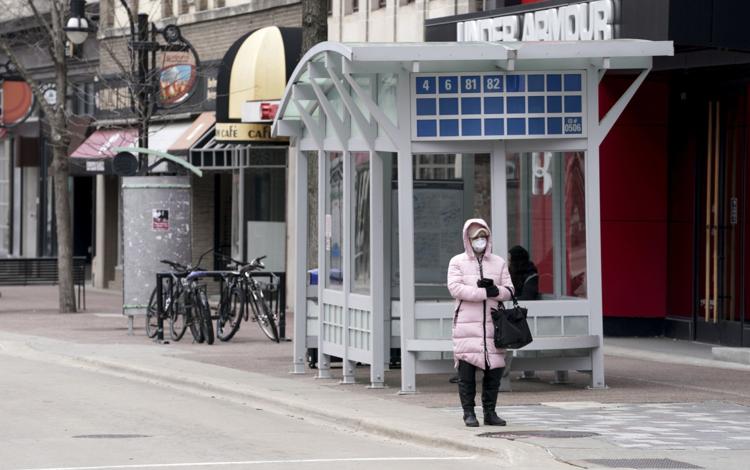 Tony Evers to order businesses to shut down to battle COVID-19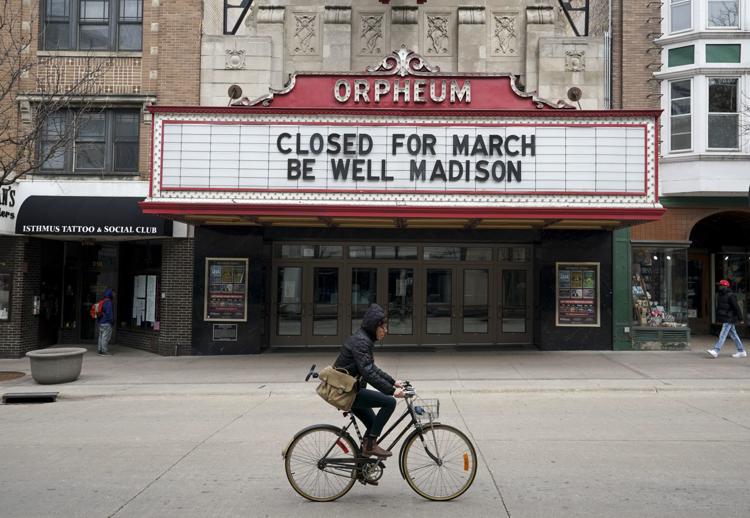 COVID-19-Bars and Restaurants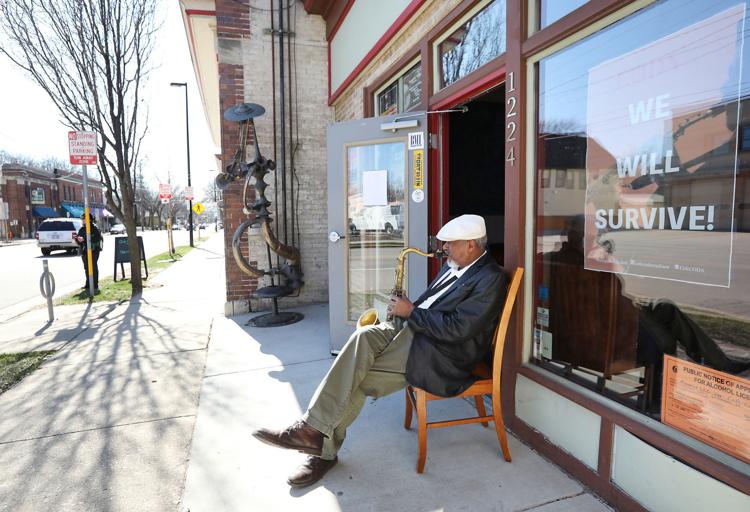 COVID-19 UW Virtual Match Day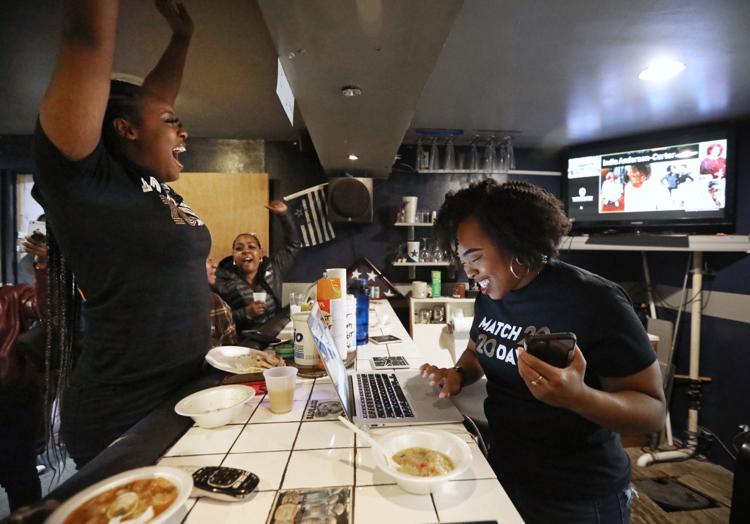 Covid State Street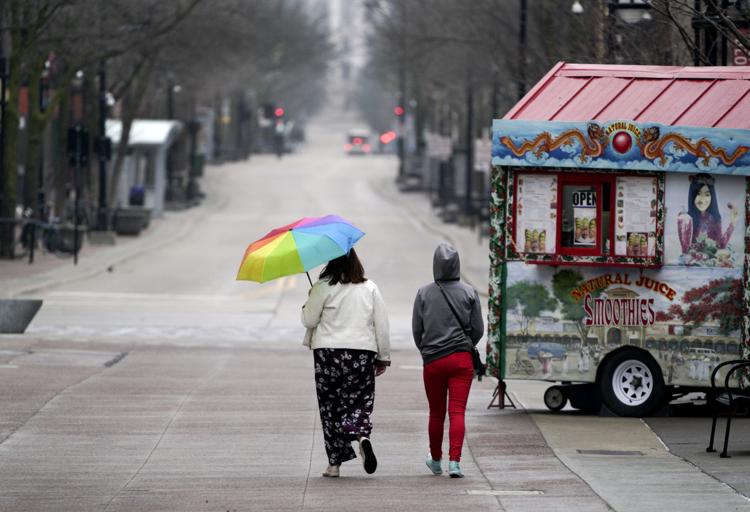 COVID-19 daycare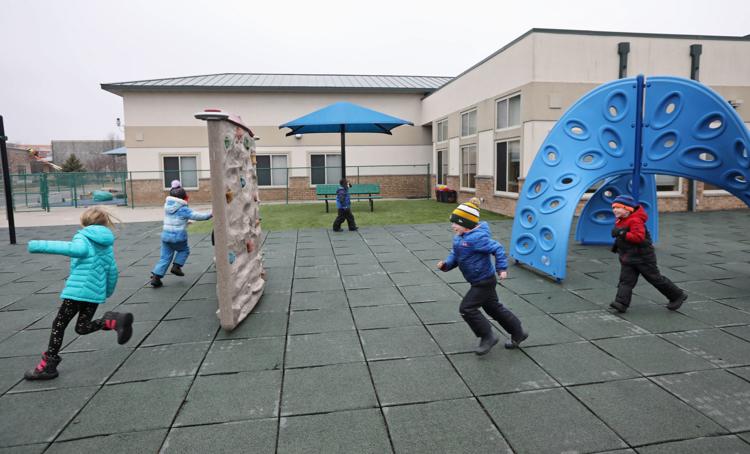 COVID-19 daycare
Barber Sherman Plaza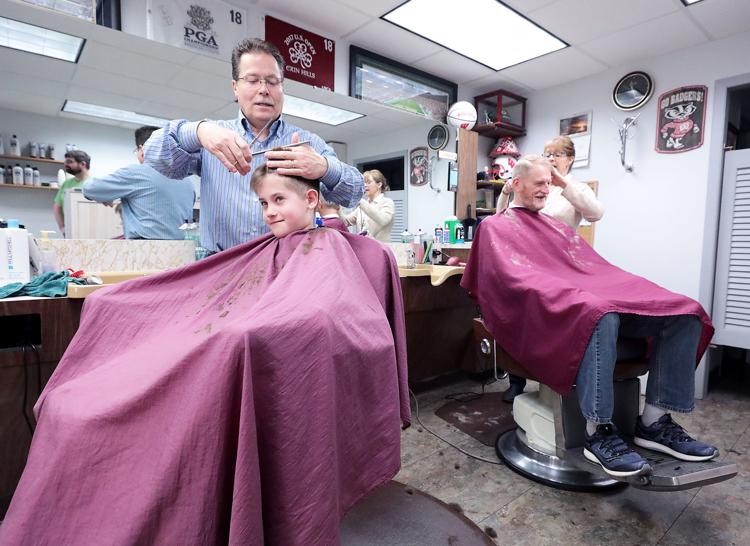 COVID-19 schools
COVID-19 schools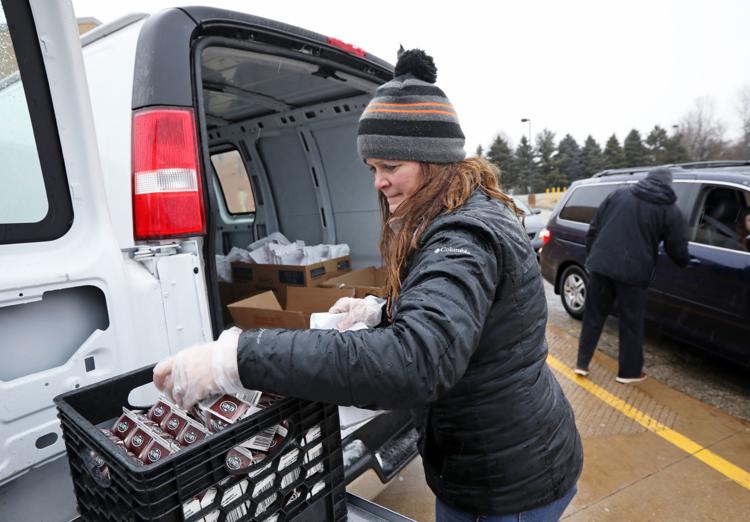 UW Moving to Online Only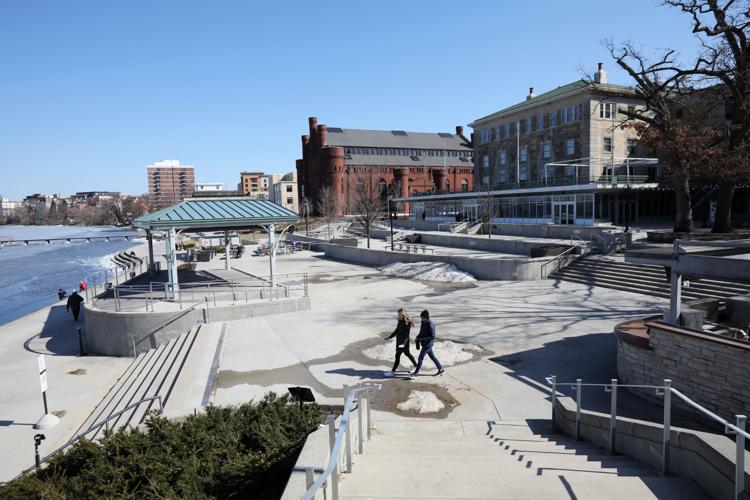 UW Moving to Online Only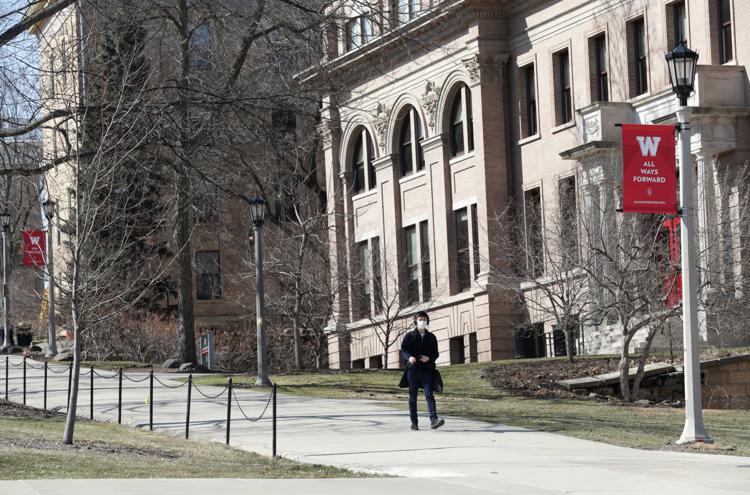 Covid Outdoors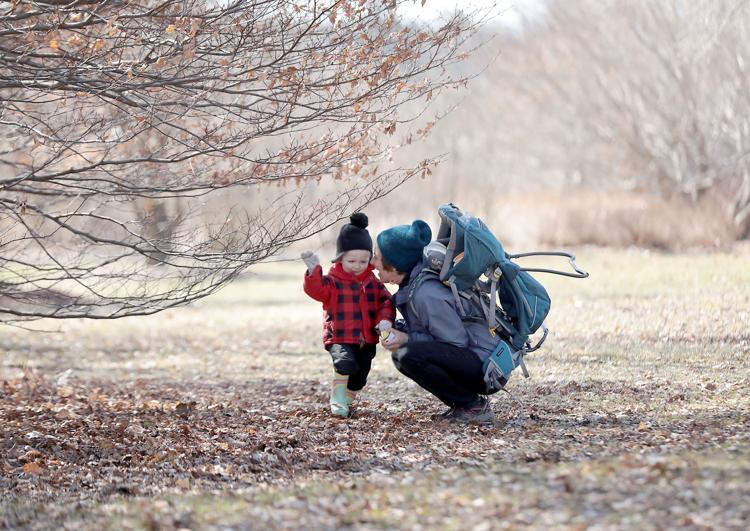 Covid Outdoors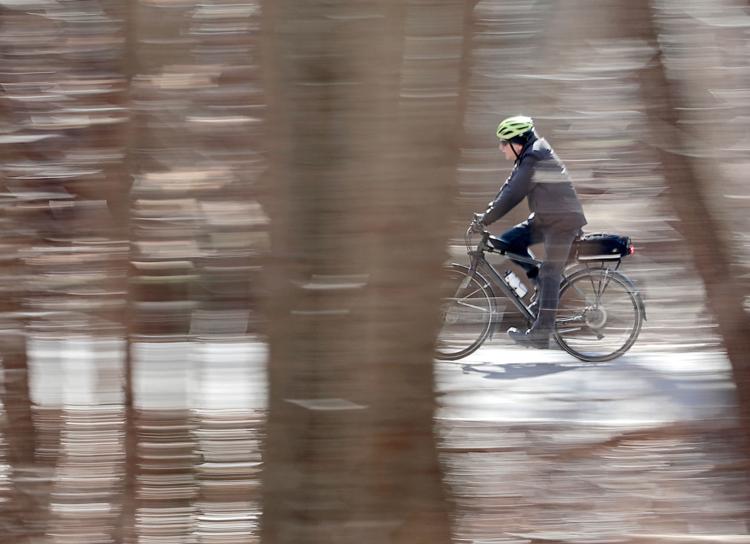 Stocking bags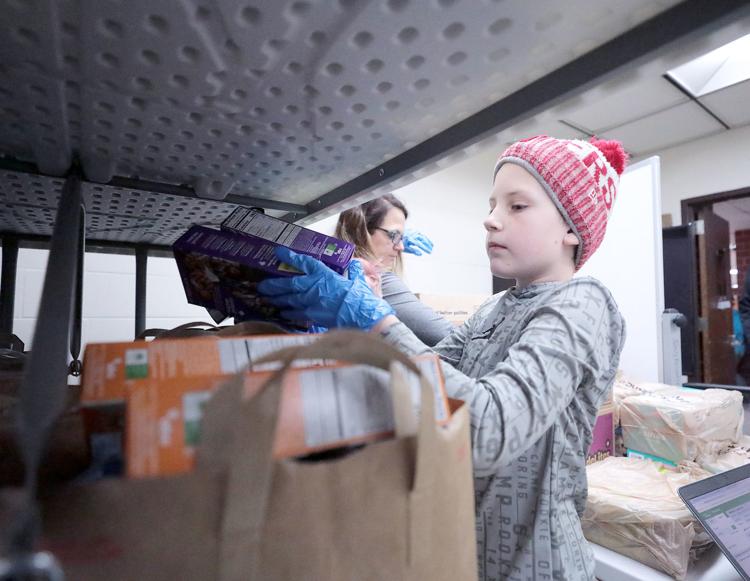 Madison school meals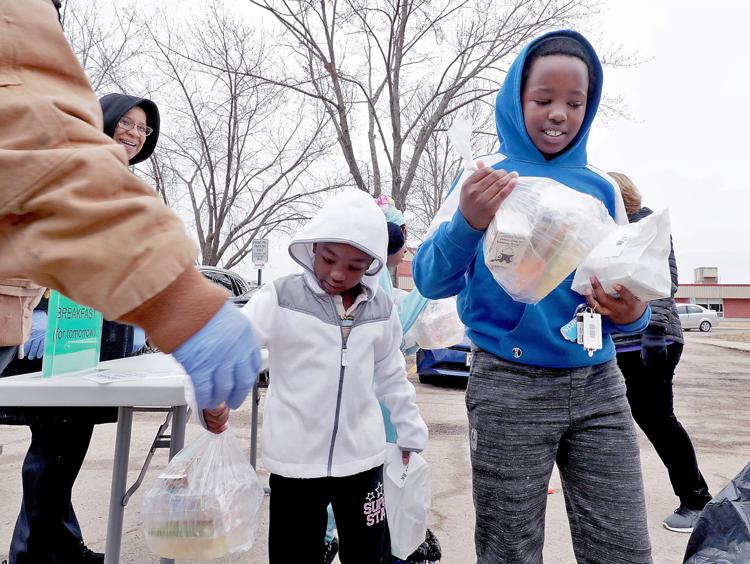 Hawk's Bar & Grill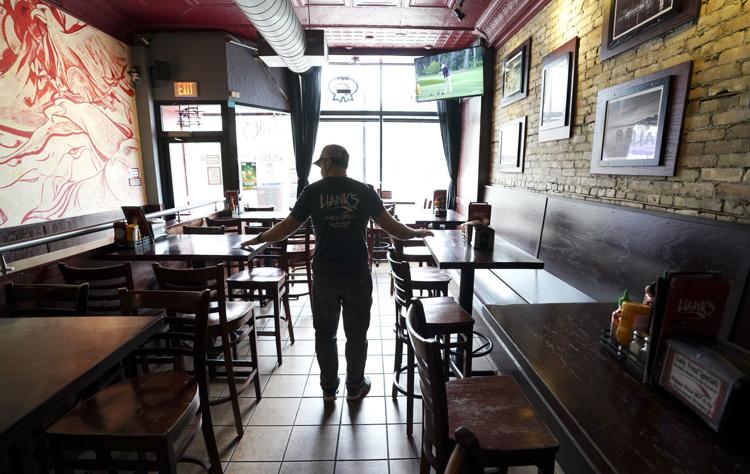 State Street -- Coronavirus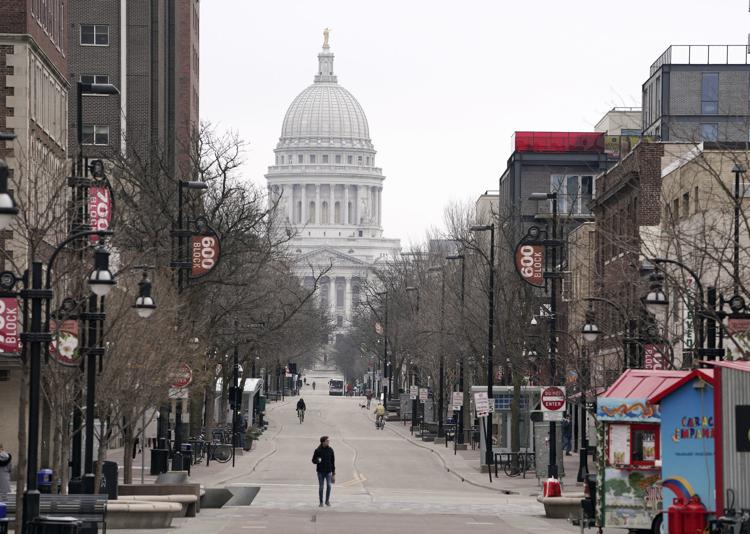 Speaking to changes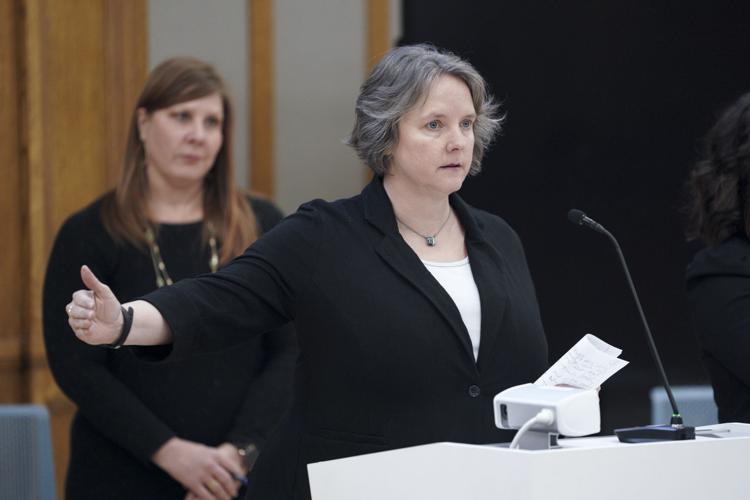 Jenifer Street Market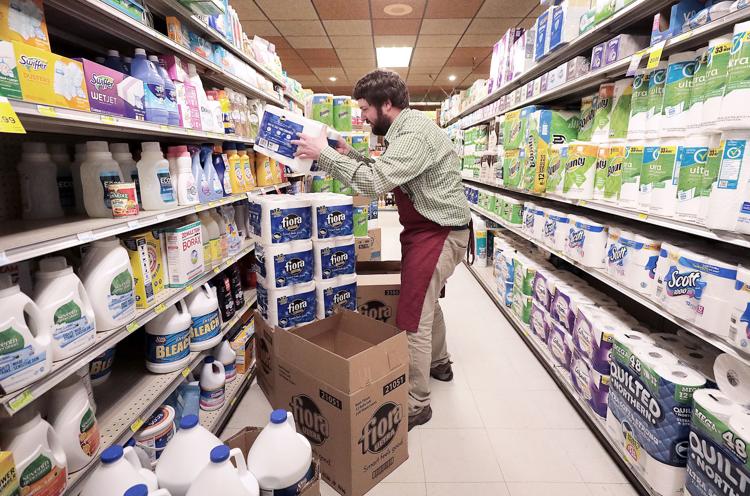 COVID-19 coronavirus UW-Madison campus dorm move-out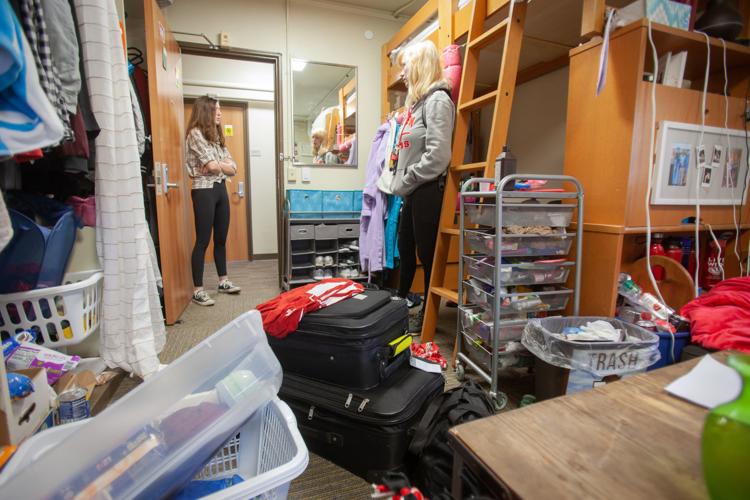 School closure news conference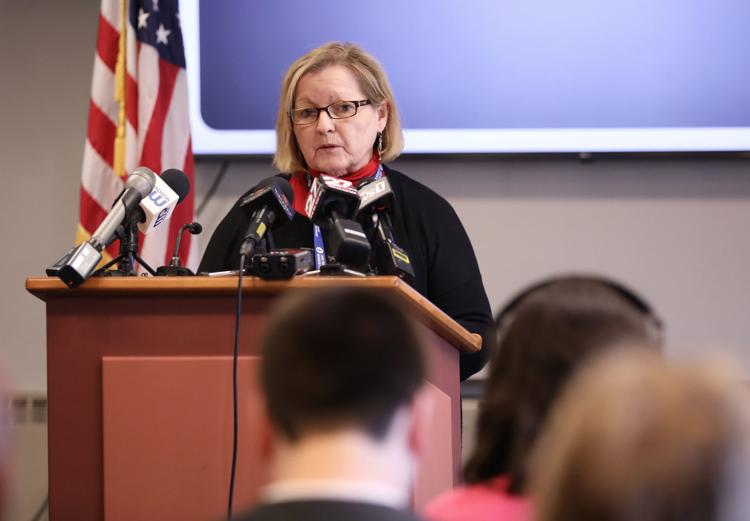 Coronavirus cleaning at UW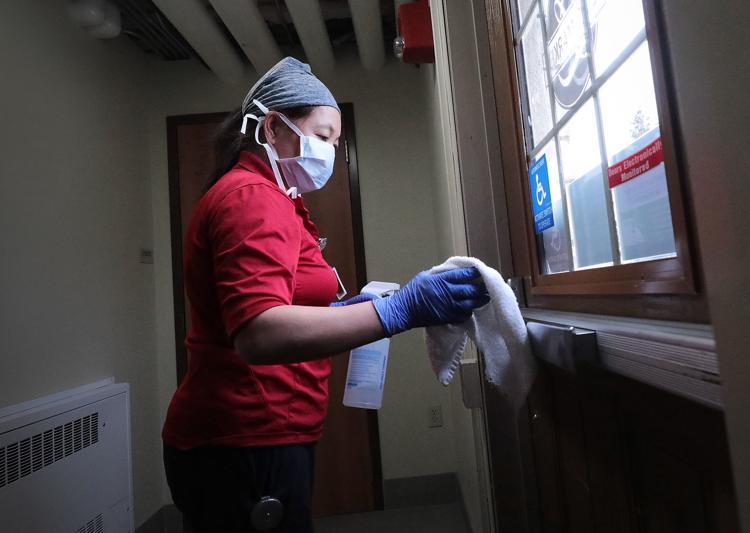 UW Spring Break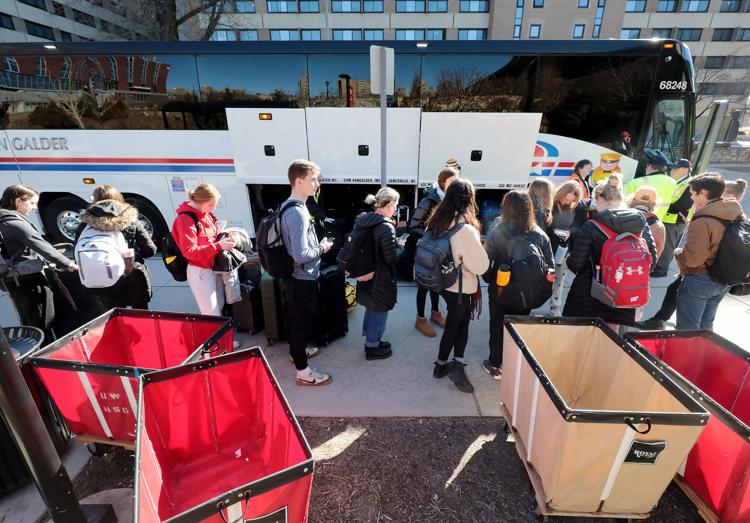 UW COVID-19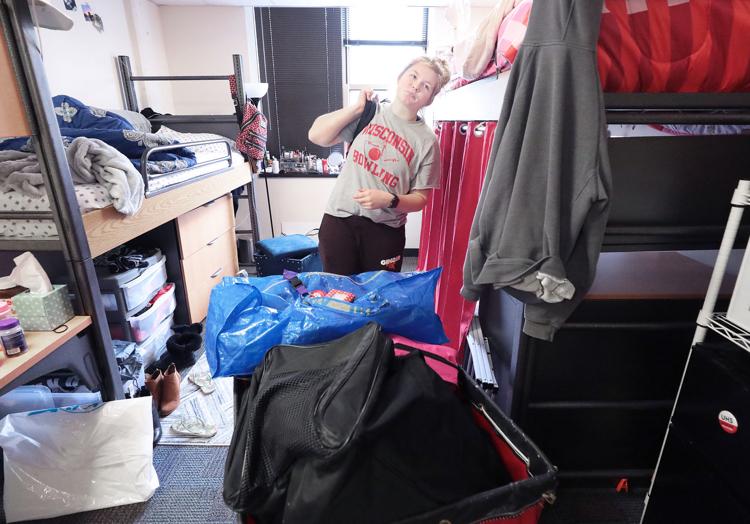 UW COVID-19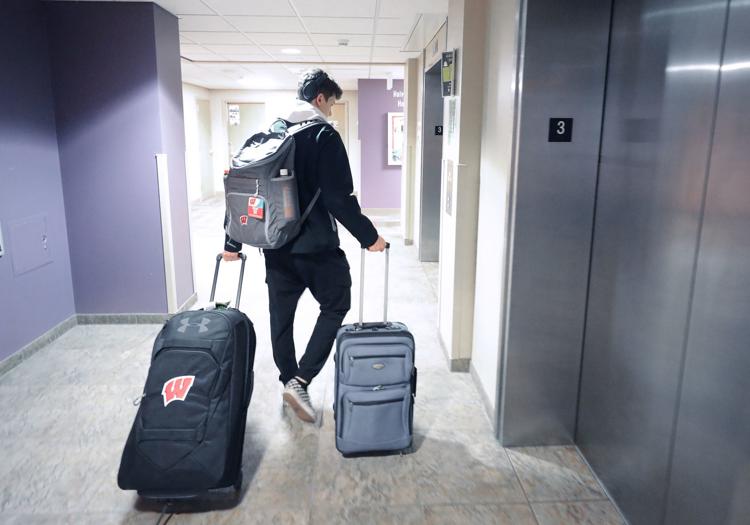 Evers news conference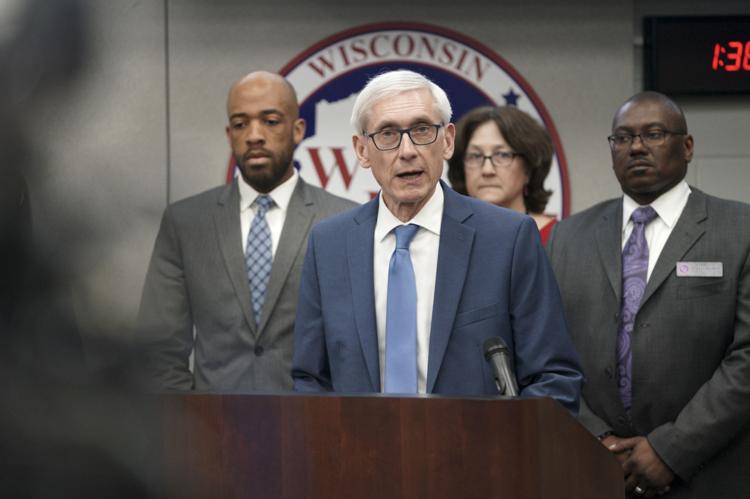 UW Covid-19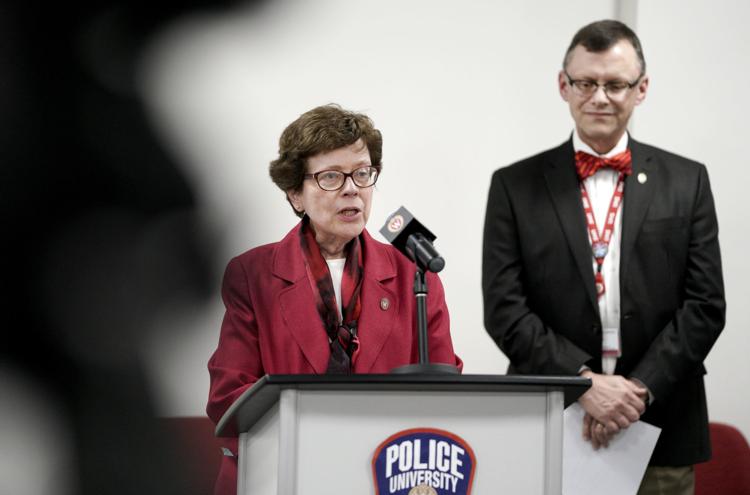 Safdar, Rhodes-Conway and Parisi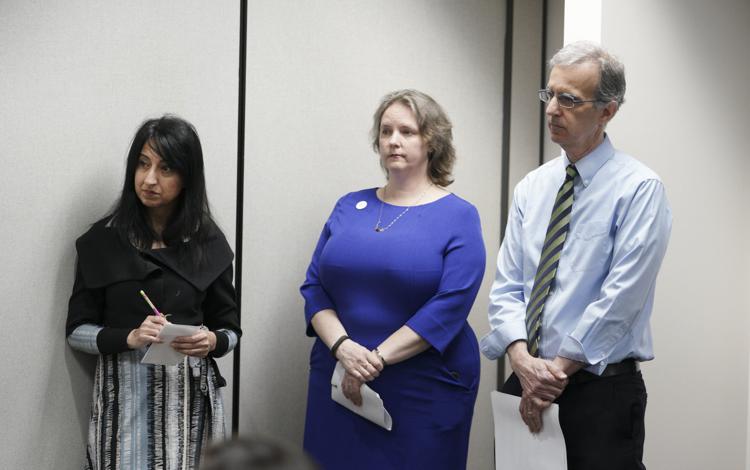 COVID-19 News conference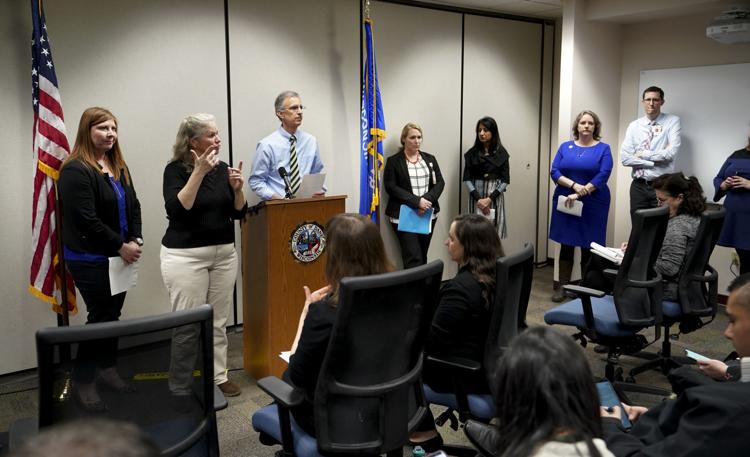 Concerned about COVID-19?
Sign up now to get the most recent coronavirus headlines and other important local and national news sent to your email inbox daily.