SUN PRAIRIE — The construction equipment that arrives here appears to have little remaining life.
Hydraulics are often shot, rust is pervasive, engines need overhauls and wheel assemblies can be in sorry shape.
But when fork and platform lifts, excavators, cranes and other construction site mainstays leave Palmer Johnson Power Systems' new 20,000-square-foot shop, they look and run as if they just came off a showroom floor.
The $3 million shop with 11 overhead doors, 35-foot ceilings and four bridge cranes that can lift up to 30 tons is where skilled technicians are bringing new life to aged equipment and helping Palmer Johnson further diversify its offerings and revenue streams. The work is also helping its customers save thousands of dollars by rehabbing existing equipment and adding the latest technology instead of buying new.
"Every component is rebuilt ... axles, transmission, engine," said Joey Giannetto, the company's regional service manager, as he pointed to a refurbished telehandler, a forklift typically used in outdoor construction sites. "It's a brand new machine, basically. We touch everything on it."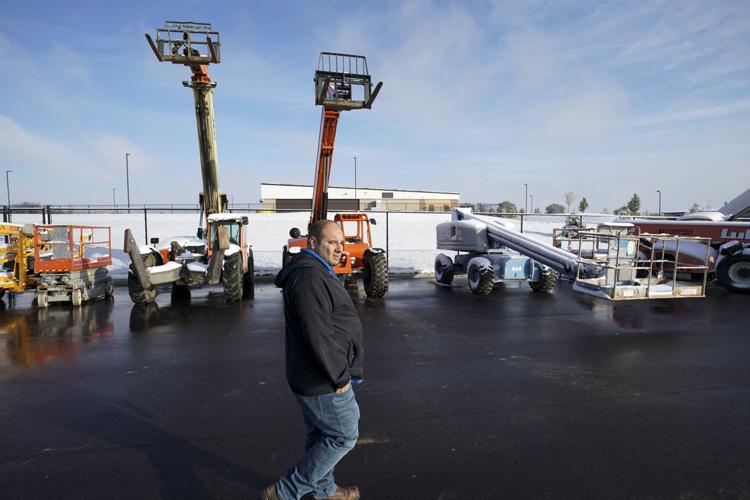 Since 1977, Palmer Johnson has become the largest distributor of marine and heavy-duty land-based transmissions manufactured by Twin Disc in Racine. Palmer Johnson has also made a name for itself with parts distribution and repairing transmissions, engines and axles.
Rebuilding machinery
In 2012, the company began servicing entire pieces of equipment but in the last 18 months has plunged into fully restoring construction and agricultural machinery that can be re-manufactured to the specifications of the original equipment manufacturer.
The work had been done in an 6,000-square-foot shop with only two overhead doors and 25-foot ceilings attached to the company's headquarters north of Highway 151 on Sun Prairie's northeast side. But it quickly became apparent that more space would be needed to accommodate the full-sized machines that come in from around the country but were being worked on in a shop that had been designed in 2006 to repair only parts of machines.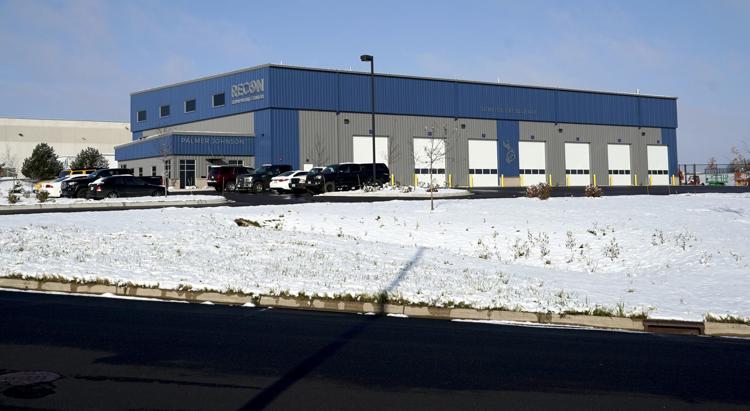 "Five years ago we weren't touching this equipment so this is a new avenue for us," said Craig Parsons, president of the company that was founded by his father. "We were just doing axles and transmissions and our customers would bring us the components out of their equipment but now we're doing the whole vehicle."
Customers include some of the largest construction companies in the Madison area like Findorff and J.P. Cullen, but much of the work comes from around the country. Recent work has come from Georgia, Minnesota and Kentucky.
One of the pieces being worked on last week was a luggage conveyor belt vehicle used at an airport to load and unload planes. It's the first time Palmer Johnson has refurbished one of the vehicles and is using the initial piece of equipment as a prototype with 30 more expected. Palmer Johnson is also being considered to refurbish tow vehicles that pull luggage carts on airport tarmacs.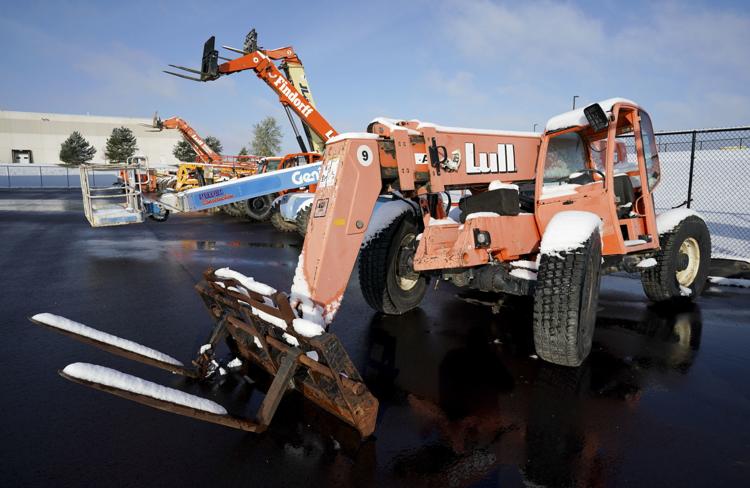 The conveyor vehicle is about six years old and was stripped down to the frame. It also was getting a new engine, wiring, wheels and other components and is being restored for about 70 percent the cost of a new unit. The recently completed telehandler construction lift was brought back to new for $92,000. New, they can cost between $130,000 and $150,000.
"You can get another 10 to 15 years out of them. They're a favorite among masons and construction guys. It's a huge market," said Susan Schuster, Palmer Johnson's original equipment manufacturer and service programs manager. "By being able to do everything in house it really helps us control costs and quality, and that's kind of our goal, to be able to do everything."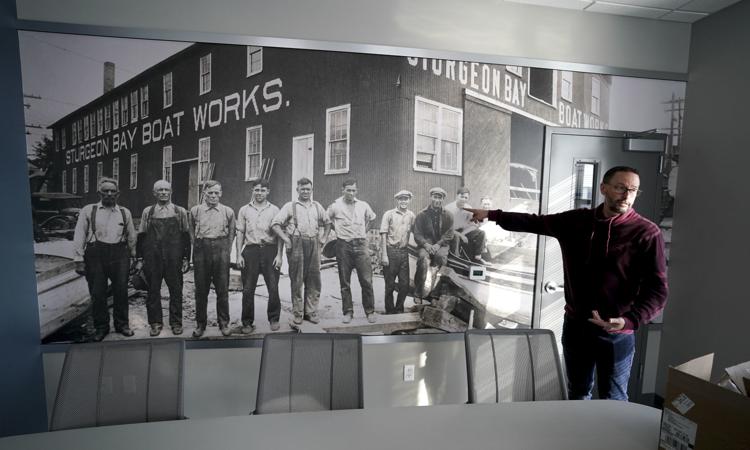 From boats to more
Palmer Johnson Power Systems has its roots about 170 miles to the northeast in the boating industry. Hans Johnson and Herman Gmack founded Sturgeon Bay Boat Works in 1918 to build commercial fishing boats, rowing skiffs and small yachts. During World War II, the Door County company built wooden aircraft rescue vessels and supply boats for the U.S. Army. But after the war, the company ramped up production of 80- to 195-foot-long yachts that were sold to buyers from around the world. The name of the company was changed to Palmer Johnson in 1956 and named after Hans' son, who took over the company in 1928.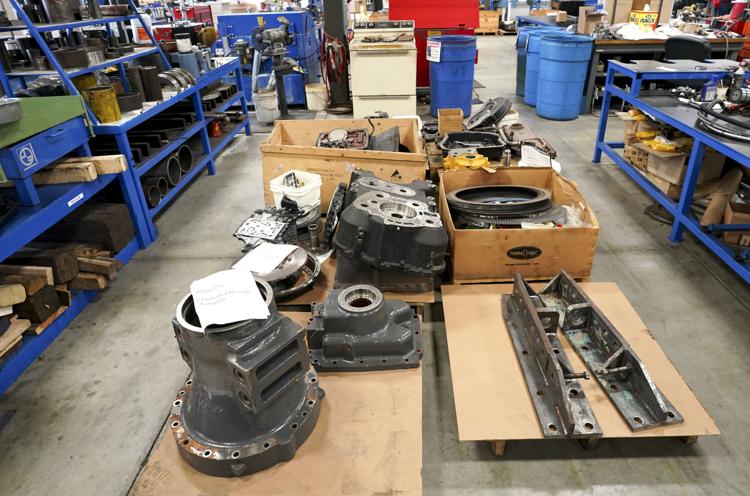 Bill Parsons became a partner in Palmer Johnson Yachts in the 1960s, but in 1977, Parsons created Palmer Johnson Distributors to serve as a distribution company for Twin Disc products to customers in Wisconsin and Illinois. Palmer Johnson Yachts was sold in 2000, but Palmer Johnson Distributors remained owned by Parsons. The company's name was changed to Palmer Johnson Power Systems in 2004, the same year that Craig Parsons joined his father's company.
The company had been located in a business park in the village of Windsor, but in 2006 tripled its size with a move to a new 65,000-square-foot corporate headquarters and service center in Sun Prairie. It also includes a full machine shop, a parts warehouse, testing area and paint booth.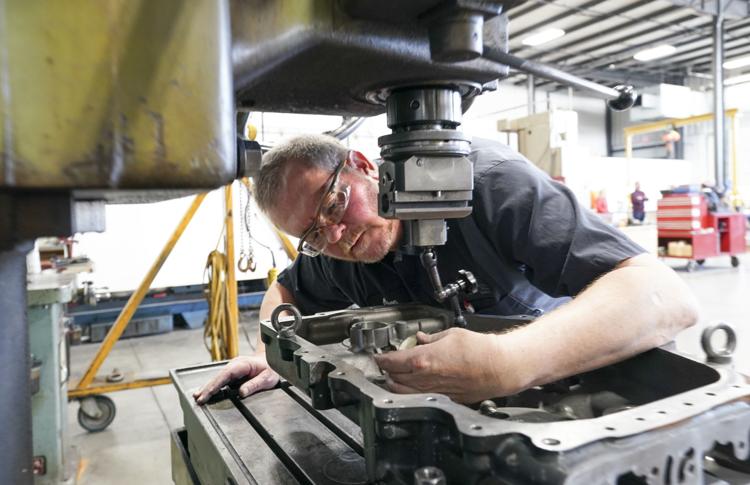 Over the years, the company, now with 160 employees, 60 of whom are in Sun Prairie, has expanded throughout the country, primarily through acquisitions, and now has nine service centers in six states and two Canadian provinces, although the Sun Prairie facility is the only operation that restores entire vehicles.
In Seattle, for example, the focus is on repairing transmissions and other components on boats, while in Odessa and Arlington, Texas, and Edmonton, Canada, transmissions used to power pumps used in the frac sand industry make up the majority of the work.
Palmer Johnson is also supplying the Twin Disc transmission for the new Washington Island Ferry that is being built by Fincantieri Bay Shipbuilding in Sturgeon Bay.
Diversifying services
At the Sun Prairie service center, adjacent to the company headquarters and across the street from the new facility, a transmission for a tug boat used for barges on the Mississippi River was undergoing tests last week after getting an overhaul. Nearby, a 50-foot-long, $400,000 speed boat that can top 90 mph, was having its three propeller shafts reconditioned. Across the shop floor, several transmissions for the frac sand industry were waiting to be repaired and came from Canada to help relieve the workload on technicians in the Edmonton shop.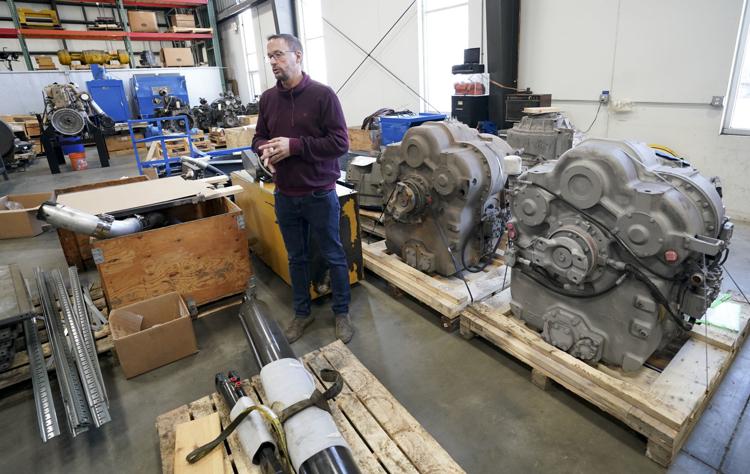 "All it takes is an oil price increase, which is why diversification is really important for us," Craig Swenson, Palmer Johnson's chief operating officer, said of frac sand equipment work.
"This can go really well, but it's very up and down where (refurbishing full pieces of machinery) is pretty steady. So when (frac sand work) is down, we can survive."
Parsons, who has now been at helm at Palmer Johnson for nearly 16 years, grew up in Sturgeon Bay; graduated from Stanford University, where he studied Russian and creative writing; and in 2000 earned an MBA in entrepreneurship from UW-Madison. Parsons spent five years in Madison as a partner with Agave Group, a management consulting firm that worked with high-tech startup firms and UW-Madison professors interested in commercializing their inventions before joining his father's company.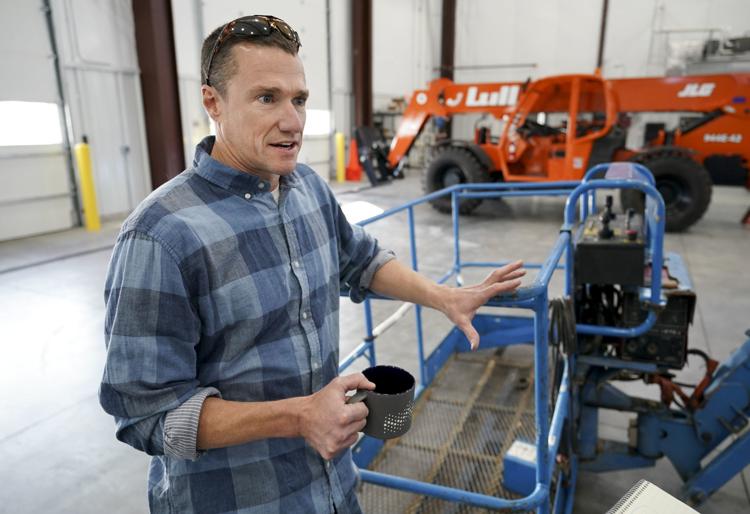 Looking ahead, Parsons sees his company further evolving as technology continues to change the industry with more electric vehicles, self-driving vehicles and machines that are tracked by the second for any hints of a malfunction, which could help avoid costly repairs.
"Technology-wise, our guys are going to have to be able to understand this and we're going to have to hire electrical engineers and developers to do that type of work and programming," Parsons said.
"We want to stay up to speed with new technology and there are a bunch of new technologies that are coming into our industry."
The business news you need
With a weekly newsletter looking back at local history.