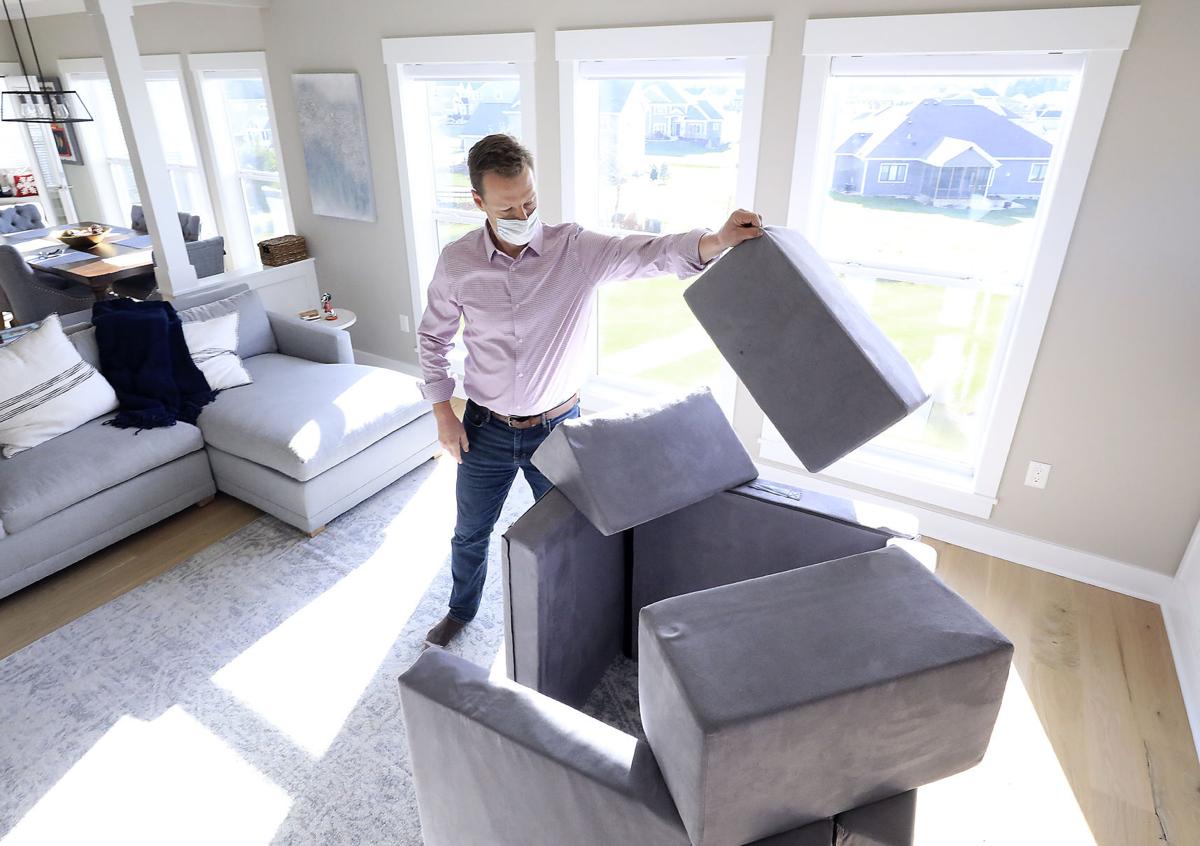 TOWN OF MIDDLETON — Chris Roepe and Rachel Neill knew they had an adequate test team.
With seven children, six of them between 10 months and 10 years of age among their two families, there was no shortage of ways in which to see how the business partners' new product, The Figgy, a padded, sectional play system, would stand up to the rambunctiousness, recklessness and abuse that only a child can inflict on a plaything.
The bigger challenge was actually having a physical product to test before their website began taking orders on Nov. 19. Roepe and Neill didn't incorporate their company, Shenanigan Kids, until Sept. 12, meaning the past three months have been a whirlwind of entrepreneurial juggling.
Their days have been filled with not only raising children but also with product development, figuring out where to source material and finding a manufacturer. There were shipping logistics to conquer, a website to build, product renderings to create, promotional videos to shoot, social media to manage and marketing to establish. They didn't receive their prototype until early November.
The three-month blitz, however, was intentional and designed to be lean to limit risk.
"I'm a big believer in, like, minimum viable product, speed to market, just get out there and do it and test it out and fail fast," said Neill, a serial entrepreneur.
"There are people who spend tons of time making everything perfect and then their idea doesn't work out in the end and you've wasted a lot of time and money, potentially. So this is a great way to test things out."
What it is
The Figgy is a series of cloth-covered CertiPur-US foam panels that resemble couch cushions. Only they come with Velcro hinges that allow them to be connected to one another. Zippers are hidden to prevent scratching and each of the six cushions have a protective plastic covering between the fabric and the cushion to prevent any spills or accidents from soaking through.
The name is derived from a combination of "figment," as in a child's imagination, and "configure," which "alludes to the limitless ways the cushions can be arranged. Also, 'Figgy' is just fun to say," Neill said.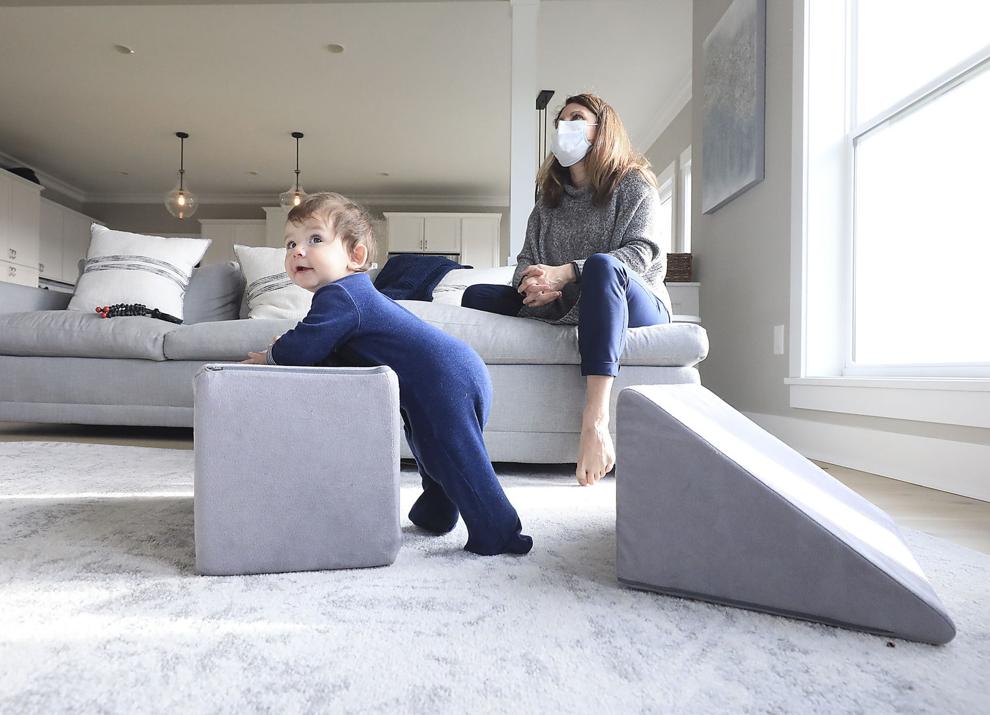 Each set, which retails for $299, includes two 11-inch by 11-inch by 22-inch rectangular cushions and four 33-inch square cushions that are each 4½ inches thick. Triangular cushions can be purchased separately to add to the design concepts that can include making forts, tunnels, towers and seating for studying, reading, watching television or gaming.
They also could be ideal for commercial uses in day cares, schools or in the waiting rooms of medical offices. They can blend into a home interior thanks to its neutral color scheme but other colors and designs could be added in the future. The Figgy can also be joined with other Figgy sets.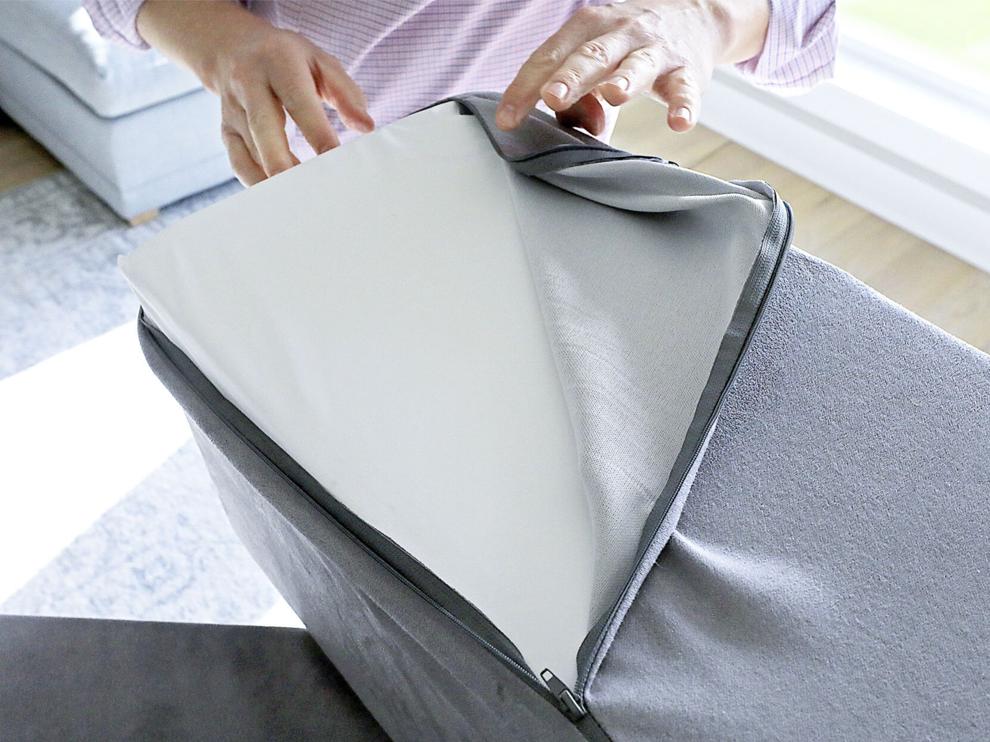 "The neatest thing about this whole process is that every kid has a different personality," Roepe said. "Every kid interacts with it differently."
Passions meet
Roepe, 41, grew up in Wauwatosa and after graduating from UW-Madison with an industrial engineering degree held positions with Intel, Motorola and CUNA Mutual Group. He most recently worked at Lands' End in Dodgeville in the company's uniform division but was let go earlier this year due to slowdowns caused by COVID-19.
Neill, 36, grew up between Philadelphia and New York City and after graduating from the University of Pennsylvania moved to Madison to work for Nordic Consulting, where she helped the company grow into one of Epic Systems' largest consulting firms.
In 2016 she helped co-found Carex Consulting Group, a talent acquisition company that works with project management, information technology and innovation sectors and in April of this year, she and her husband, Bill Neill, launched Talent Bandit, a human resources software company selected in July as one of five companies for the Greater Madison Chamber of Commerce's Pressure Chamber startup initiative.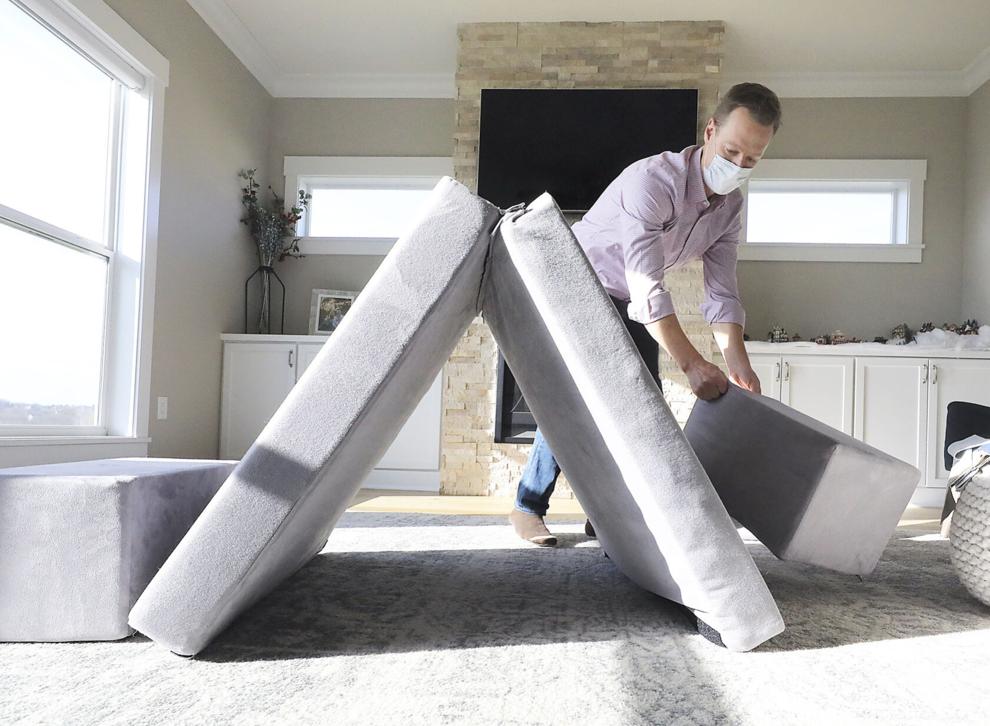 "I have a passion for startups and have a passion for female-led or minority-led companies to be successful," said Rachel Neill, who lives near Indian Lake County Park. "Having the right set of business partners is so crucial. Chris balances me perfectly with his technical background and attention to detail."
Collaboration begins
Roepe met Neill through Carex and the two began collaborating on Shenanigan Kids since Roepe was out of work and as a way to keep children active during the pandemic and provide better looking interior play sets.
The product is made in China and is only made once an order is placed, eliminating the need for storage and inventory control. Each Figgy set weighs about 35 pounds and is compressed, rolled and packed into a box that is 39 inches long and 15 inches square, making it easier to ship. Once an order is placed it takes about two months for it to be made and shipped to the buyer.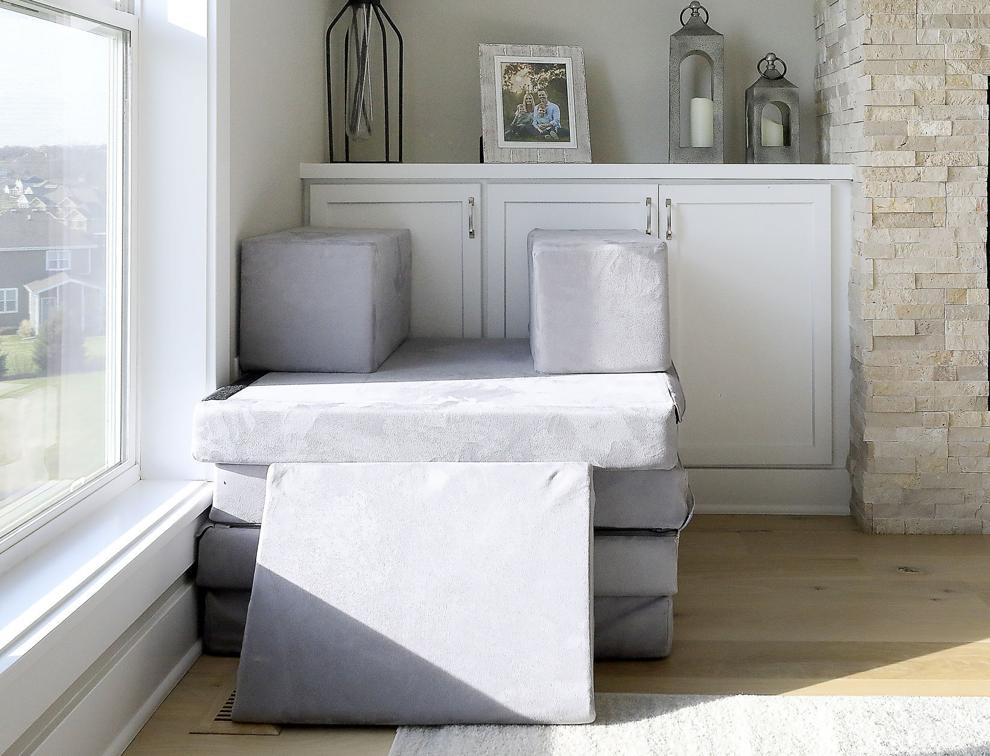 Neill and Roepe have had over 35,000 people from around the country visit their website and have collected 6,000 emails thanks to pushes on Facebook, Instagram and with Google Ad words. They launched a $40,000 Kickstarter campaign this month that as of last week had more than $126,000 in pledges but Neill and Roepe think they could be on track for $300,000 to $400,000 in sales based on initial responses.
"We thought that there would be interest in this," Roepe said. "We're parents, we're all stuck in the house and we've all been affected by the environment that's going on in different ways and kids need to be active and still need to play. We're not a big company. We're just two different sets of parents in … Wisconsin sitting here trying to make a cool product for everybody."
"We're parents, we're all stuck in the house ... and kids need to be active and still need to play."

Chris Roepe