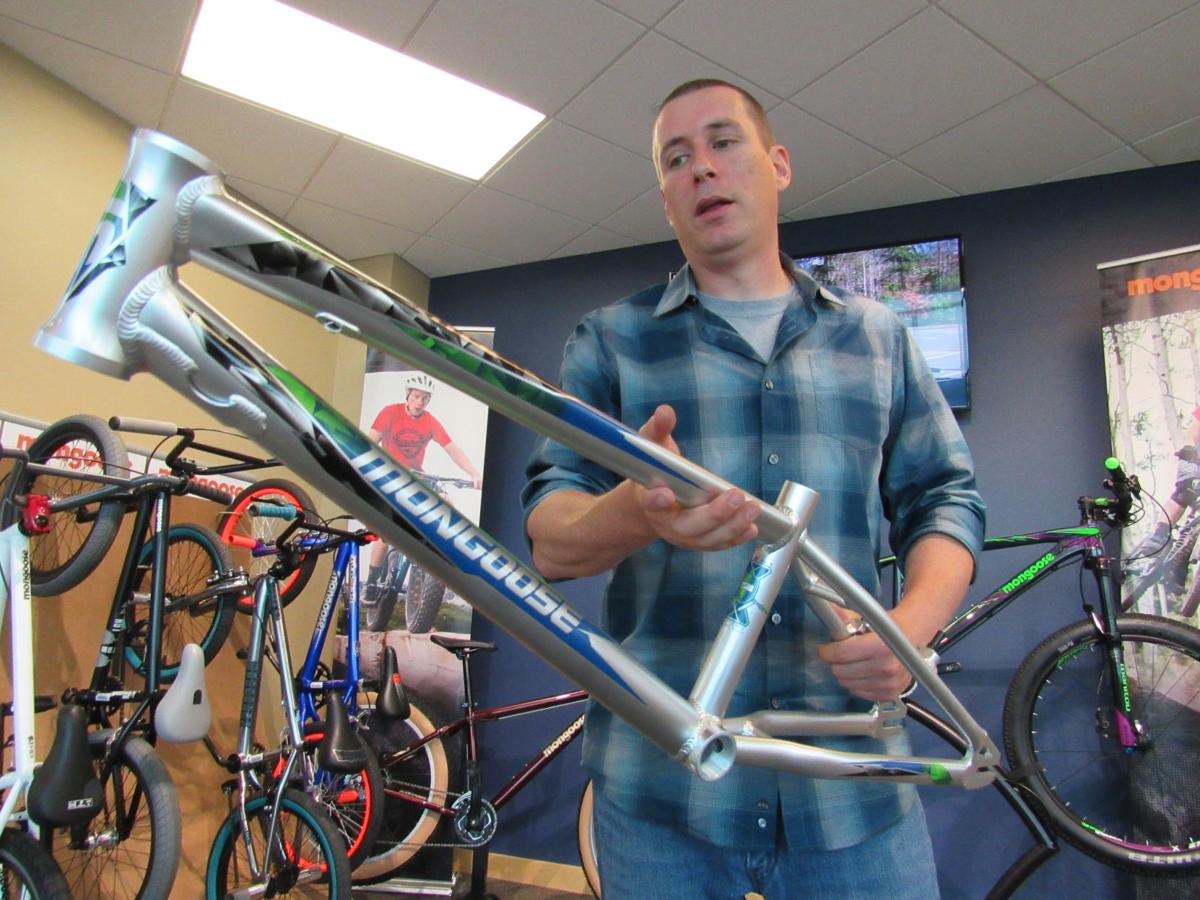 When the newest line of Mongoose bicycles is unveiled next month by Madison-based Pacific Cycle, it won't happen in a trade show in a tricked-out convention hall in California, Utah or Germany.
Instead, global retailers and distributors, niche media and some of the world-class athletes who ride the brand will converge on Madison for a taste of the culture that plays a role in the design and development of the dirt-focused line of bikes.
There will be group rides on the winding and undulating trails at Blue Mound State Park, spins around the Madtown BMX Track in DeForest and guided rides on one of the best public bike trail systems in the country.
Attendees will explore the city, the region's dining and craft beer scene and take tours of Pacific Cycle's Hammersley Road headquarters, adjacent to the Southwest Commuter Path's bridge over the Beltline.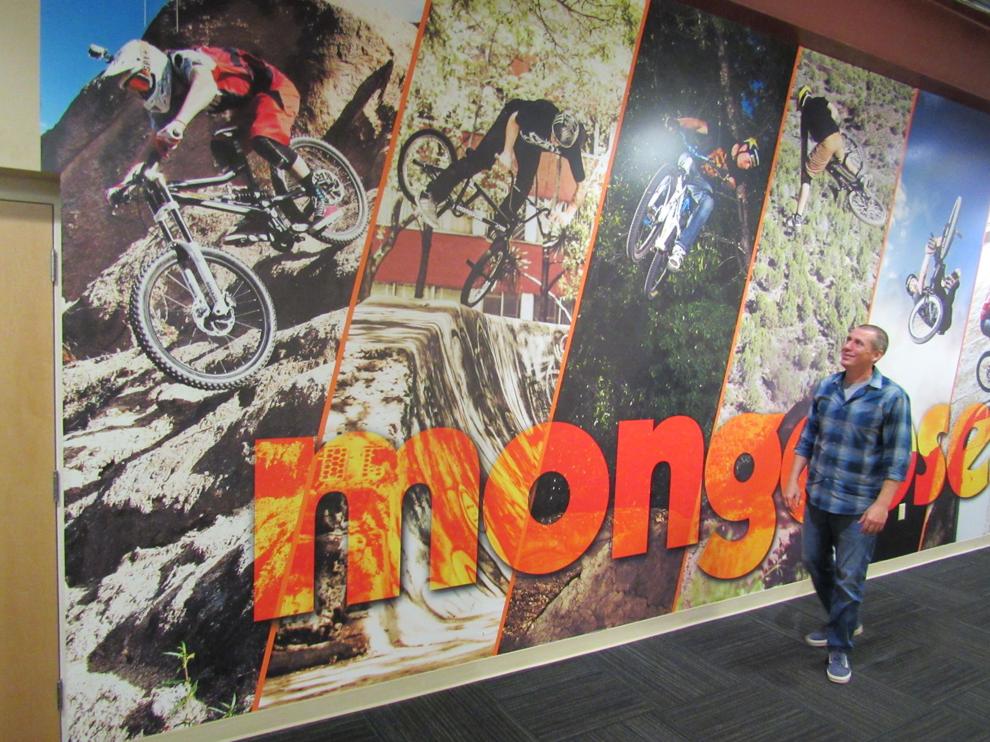 In other words, a fully immersive Madison experience.
"We have an opportunity to bring the focus back to Mongoose, hold it here in the building, showcase what Pacific Cycle brings to the development of the products that our customers are buying and bring the media in," said Brian Baldis, director of product development for Mongoose. "They can really tie it back to the essence and the emotion of the brand once they come here.'"
International exposure
Pacific Cycle's Mongoose line ranges from $79 children's bikes that can be purchased at Wal-Mart, Target and Toys "R" Us to high-end models that sell at specialized bike shops and online for more than $3,000. In fact, the company has nearly 200 models with 100 more variations. The brand and sales showcase event, from June 8 to 10, will focus on bikes that range from $150 and up.
"They have a lot of reach to Argentina, Mexico and Spain as well, as far as their site traffic is concerned," said Steve Wilcox, sports marketing manager for Mongoose. "The majority of these are mountain-focused, which is amazing, really, because it's a sub-segment of bicycling. It's very specific, very particular."
Pacific Cycle is a house of brands that also includes Schwinn, purchased out of bankruptcy in 2001; InStep, a bicycle trailer company; and Kid Trax, a line of battery-powered ride-on toys for young children.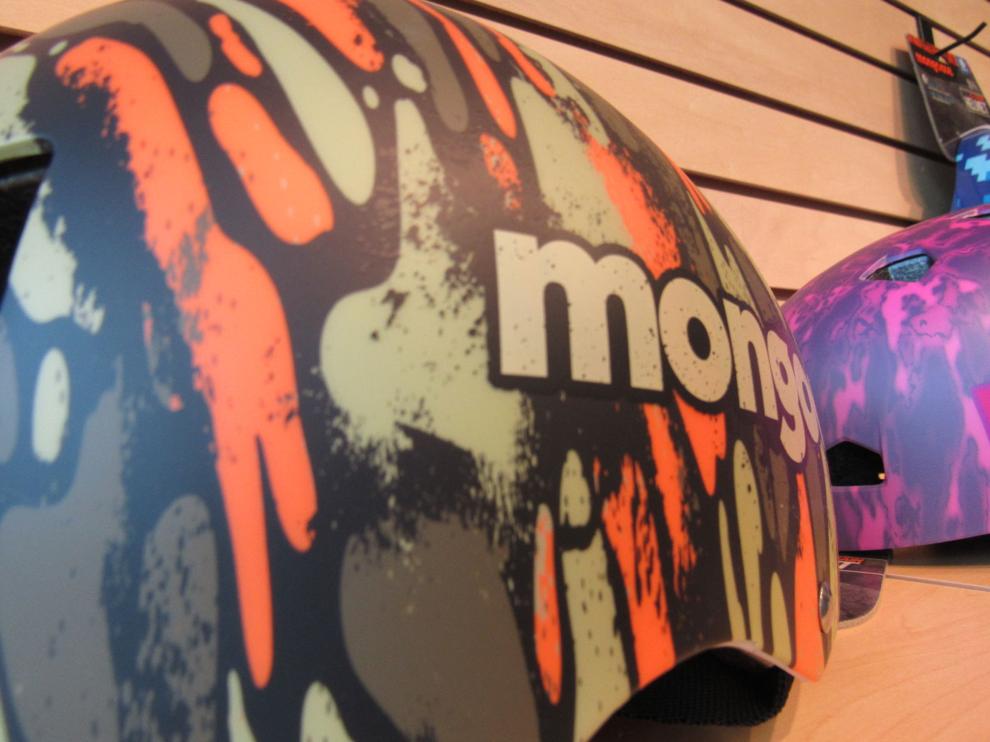 Mongoose was founded in 1974 in Simi Valley, California, and is one of the staples at Pacific Cycle, which acquired the Mongoose brand in 2000 with the purchase of Brunswick's bicycle division. Pacific Cycle was founded in 1977 by Chris Hornung in a small space at Felland and Burke roads just east of High Crossing Boulevard on Madison's Far East Side. The company later moved to McFarland and by 1999 had 24 employees and gross revenues topping $100 million.
The company moved to its current home in 2000 and soon spent $2.2 million expanding and renovating the former television and radio studio space. In early 2004, the company, then with more than $325 million in annual sales, was sold to Dorel Industries, a Canadian company that sells baby strollers, car seats, furniture and other products. The Dorel sports division includes the Pacific Cycle brands plus Caloi, one of the largest bicycle brands in Latin America; and the GT and Cannondale bike lines.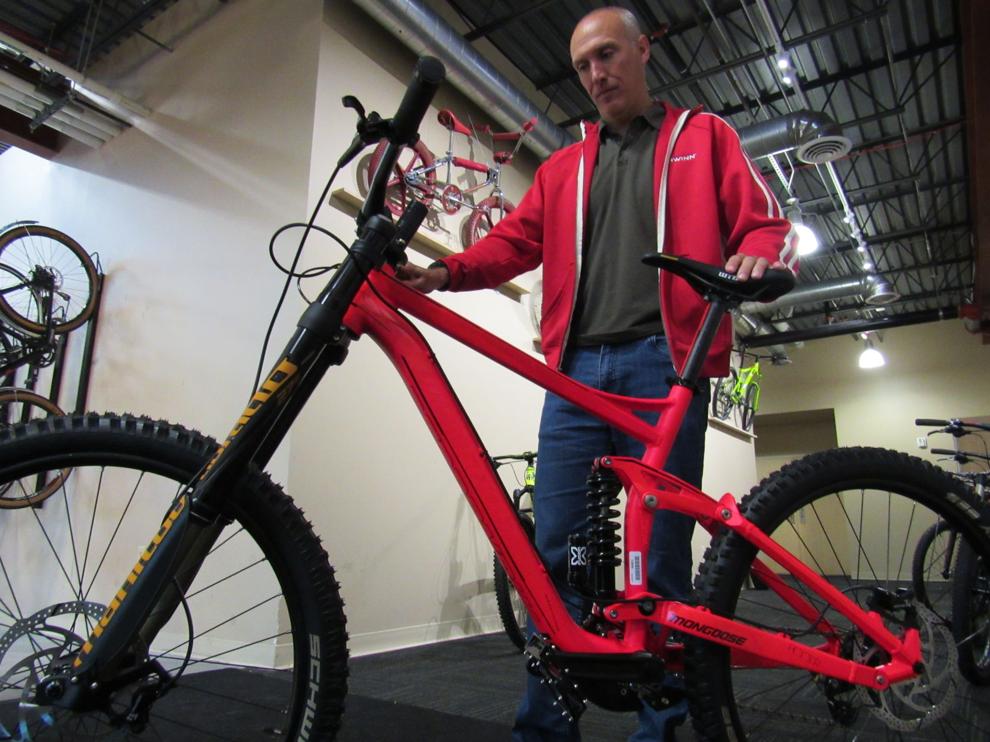 Mongoose bikes are manufactured on contract in Asia, primarily in China. Pacific Cycle has 450 employees, about 100 of those at its Madison headquarters. The remainder work at four distribution centers — in Illinois, Georgia and two in California.
"What makes Mongoose so unique is that we're an extremely accessible brand and we make a really good bike at a number of price points," said Dave Duecker, Pacific Cycle's vice president of product. "If we can catch them young and catch them early and they have a great experience, we have a whole line of products that they can grow with."
The dirt experience
Key changes to the 2018 Mongoose line include revamping the company's dual-suspension bikes with lighter components, designs to improve performance and a new look with revised graphics.
The BMX race category has been expanded from four to eight models thanks to more exposure from its debut in the 2008 Olympics and an increase of more organized racing leagues and events for youth.
"The sport has taken to how parents like to put their kids in those kind of formatted sports, versus freestyle, which is still the bulk of the BMX marketplace," Baldis said. "Racing is seeing some uptick because it has a time, location, adult supervision and feels very much like Little League in that way. It's been great for youths getting back on bikes in that way."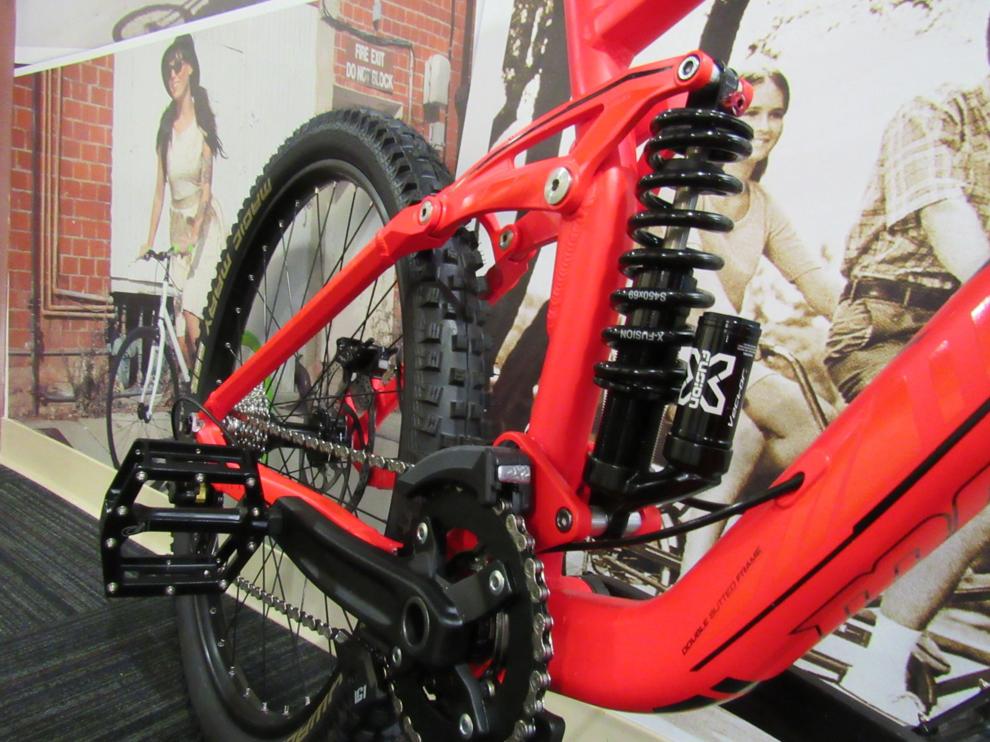 During a tour of the Pacific Cycle headquarters, Baldis showed off a new race frame for 2018 that uses hydro-formed aluminum and weighs about three pounds. The frame is used on BMX bikes that sell for between $230 and $250.
The facility also includes a fitness studio, indoor employee bike racks, a locker room with showers and a tech center where bikes are fine-tuned. Table tennis in the warehouse is popular during breaks, while some employees head out for lunch-hour rides.
Madison design hub
In the company's design and development center, an open-style office is filled with vintage bikes and prototypes, and developers and graphic designers using computers to come up with the next and best new products.
Electric bikes are not part of the company's portfolio, at least not yet.
"We believe it's a growing category and we are looking into that category and trying to determine the best routes in how to get into it. It's a market that's out there and growing throughout the U.S.," Duecker said. "I think it's in the future for every company out there."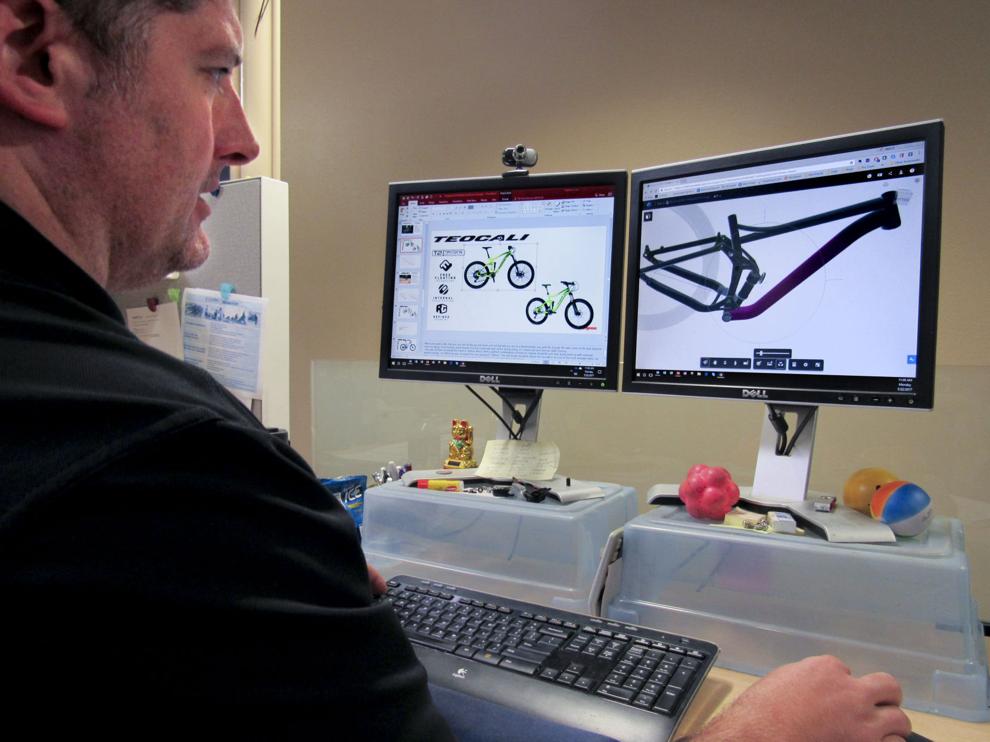 Matt Prest, a senior product manager for Mongoose, has been designing bikes for 15 years, six of those at Trek in Waterloo. Last week he was putting the finishing touches on 2018 designs for a downhill bike and a cross country bike, thinking about 2019 and contemplating his work out to 2025.
When he first got into the industry, there was more physical construction in developing designs, but now much of it is contained to a computer until the latter stages.
"You did a lot more prototypes, a lot more welding, which increased the lead time," Prest said. "We've really reduced the amount of lead time and mistakes, and that helps us get a better product faster."