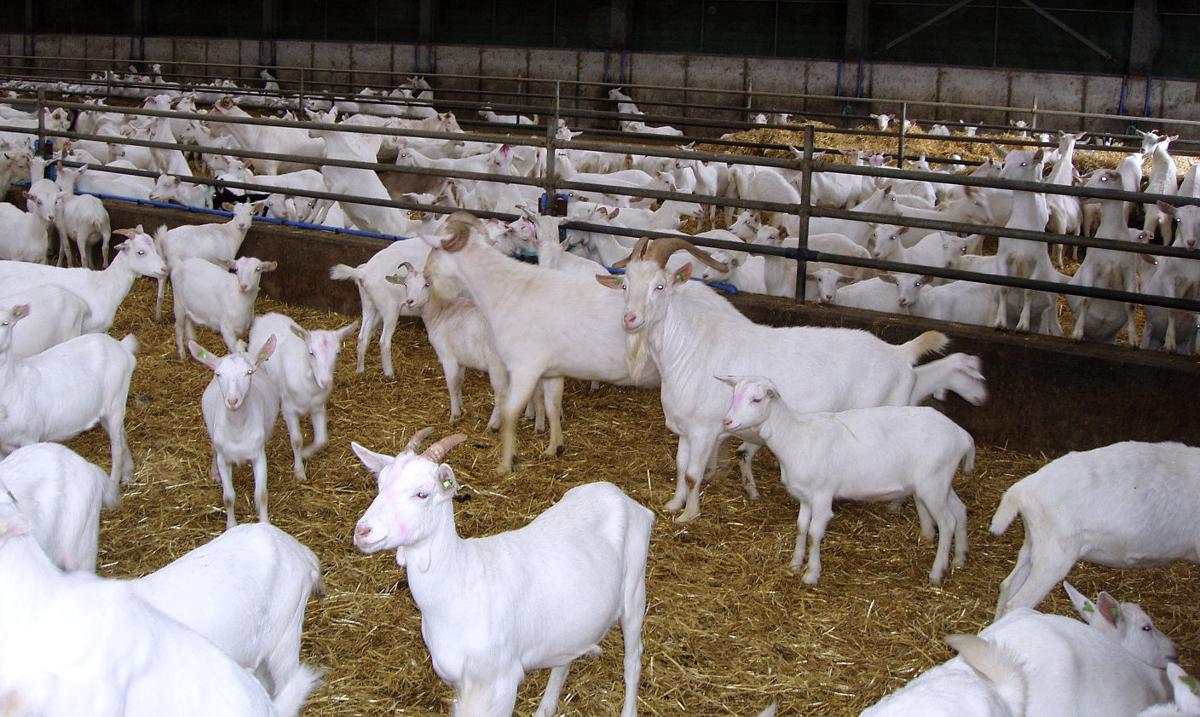 An owner of a dairy that wanted to build the country's largest goat operation in Jefferson County said those plans were scrapped Wednesday night after it made a verbal agreement to buy land through a new opportunity in a different county.
An agreement was made to buy 35 acres for a 9,000-goat operation aimed at addressing a big shortage of goat milk in Wisconsin, said Kenn Buelow, one of the co-owners of Drumlin Dairy. He declined to identify the location.
"It will be the same kind of operation we were planning (for Jefferson County)," said Buelow, who also is co-owner of Holsum Dairies, a dairy cow operation in Calumet County.
If built, the Drumlin goat operation would dwarf all goat operations in the United States, according to numerous sources. A 10,000-goat operation in southwest China could expand to 100,000 goats in a few years.
Drumlin's owners began negotiations last Thursday to buy a 75-acre site in Jefferson County for their goat operation, but everything changed when they discovered the new site and contacted the owner "on Monday or Tuesday" this week, according to Buelow. He declined to name the county "for legal reasons."
The agreement will ensure Drumlin that construction of a nine-acre facility to house the goats and other buildings will be completed so it can open early next year, Buelow said. That deadline most likely would not have been met if they had bought land in Jefferson County, he added.
You have free articles remaining.
Despite its size, the proposed Drumlin goat-milking operation needs only to meet county standards for approval rather than the more rigorous water, soil and siting standards set for larger dairy farms known as concentrated animal feeding operations (CAFOs). While the state defines a CAFO as any operation with more than 1,000 animal "units," one unit is the equivalent — in production of milk and waste — of one steer or cow. Under state rules, 10 goats constitute one animal unit, meaning the Drumlin operation would be the equivalent of 900 cows.
County standards for farm operations vary, and Jefferson County's are more difficult to meet than those in the county where Drumlin is buying the land, Buelow said. Jefferson County's requirements for a conditional use permit and the hearings and possible appeals from neighbors could have pushed back the start of construction to late summer, he said.
"We loved the land we were looking at in Jefferson County, but we couldn't afford to wait until August or September to start building. We need to be done by January," Buelow said.
Earlier this year, Drumlin had nearly closed on a deal to buy 225 acres for the operation in the town of Aztalan in Jefferson County, near Lake Mills, but the owners backed out at the last minute, Buelow said. They were looking at land sites anywhere from 35 to 500 acres for the operation, he added.
Some residents in Jefferson County were skeptical of Drumlin's proposal and feared that it would create health hazards, odor and traffic problems, adding to woes created by some of the state's largest chicken operations that are located here. Buelow met with some of them at a meeting hosted by a Lake Mills environmental group.
Drumlin estimated in its application for a conditional use permit in Jefferson County that milk production from the operation will reach 25 tons a day. It also wrote that its operation was needed because Wisconsin has the country's most milk goats (44,000), but it's meeting less than 60 percent of the need of the state's goat cheese makers.
Buelow didn't rule out building a goat dairy operation in Jefferson County in the future if the need for more goat milk continues. "We might come back in four years," he said. "But right now we are in a bind and we have to move forward."