A development partnership is planning to redevelop and preserve a prized Downtown block that holds the iconic Essen Haus restaurant, other establishments and the Hotel Ruby Marie.
Robert Worm, who owns the site, is working with Kothe Real Estate Partners on preliminary plans for a project costing tens of millions of dollars that would demolish the Essen Haus and Come Back In. Those establishments — with many interior fixtures preserved — would continue in the new space, which also could include a new hotel, housing or commercial space and a parking structure.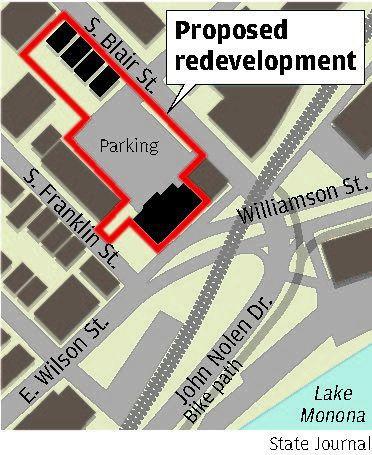 The concept would raze four duplexes from 110 to 118 S. Blair St. but fully preserve the Hotel Ruby Marie and Up North Bar at the corner of East Wilson and Blair streets.
"This is a gateway," Worm said during an interview at the Come Back In on Friday afternoon. "I want this development to be meaningful to Madison. We want something that shows off Madison."
Worm said he's still working out details of the partnership with Kothke Real Estate Partners of Madison. Company officials could not be reached Friday afternoon.
Ald. Marsha Rummel, 6th District, who represents the area, said in an email newsletter that she is organizing a neighborhood meeting in coming weeks. She said any new development needs to respect the area's historic fabric.
"It's a site with a lot of development potential and it also has some hurdles because there are two historic districts involved and the national register district," she said.
Worm, who turns 68 on Sunday and has owned the establishments since 1983, said he wants to have a conversation with the neighborhood as plans take shape.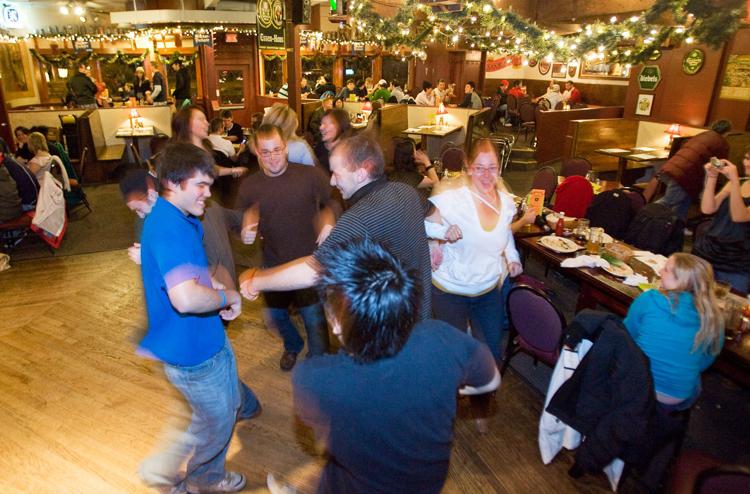 "We've been here 33 years," he said. "We'd like to be here another 33 years. We'd like to have a new structure with the same Essen Haus character and ambiance."
The proposal is the second attempt to redevelop the roughly two-acre property. In 2004, developers were seeking to buy the land from Worm and offered a 16-story mixed-use project that was withdrawn amid protests from residents and city officials. A scaled-back, eight-story redevelopment with condominiums, retail space and parking fell through in 2005.
It's now time for a project that offers the best of the old and new, Worm said, noting that the existing establishments are energy inefficient, have old pipes and some electrical issues. The second floor above the Essen Haus is unusable, and five efficiency apartments above the Come Back In need renovation, he said. The four duplexes have no historic value and the 120-space surface parking lot is an inefficient land use, he said.
"I think we all knew that at some time there was going to be a large development on this property," he said.
You have free articles remaining.
Register for more free articles
Stay logged in to skip the surveys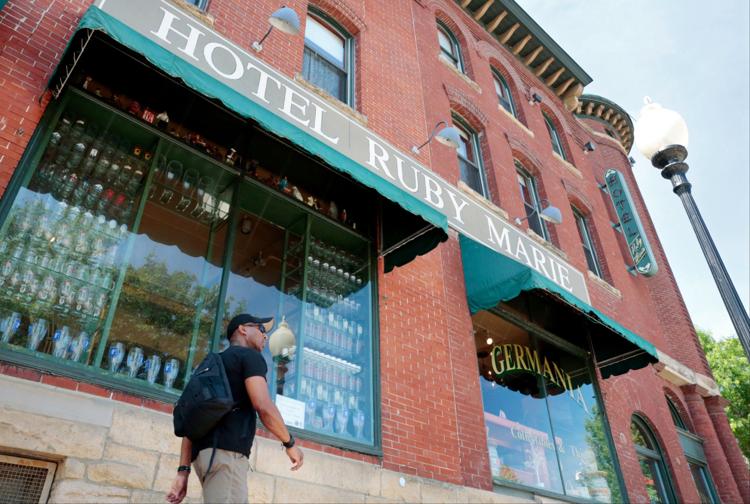 The historic building to be preserved, built in 1875, was renovated and reopened in September 2000 as the Hotel Ruby Marie — named after Worm's mother — with 15 rooms and featuring the Lakeview Bakery and Deli and Germania Collectibles. The Up North Bar with its northern Wisconsin decor is also part of that structure.
The current vision has the Essen Haus and Come Back In in a new building that would be three or four stories facing East Wilson Street, with the structure stepping up in height toward the center of the property.
The main building could be up to 10 stories but would be roughly the height of the Cardinal Bar building to the west and MG&E building to the East, he said.
The Downtown Plan allows six stories at the location, Rummel's posting said.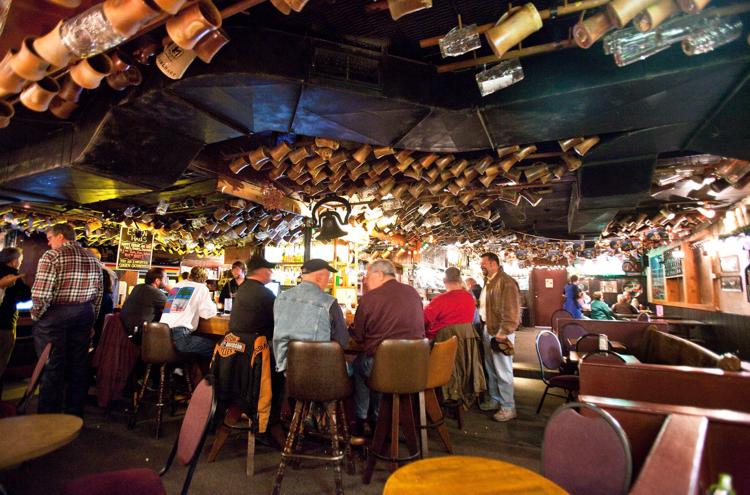 Worm said he would remove and store countless items of memorabilia — including the famous hanging beer steins at the Essen Haus — as well as brickwork and tin ceiling from the establishments and return many to the new facilities. The concept would allow rooftop dining with views of Lake Monona and modern touches like allowing diners to see the kitchen, he said.
The developers would like a hotel with a national brand connected to the Hotel Ruby Marie, but are uncertain about the number of rooms, commercial space, or housing units to be proposed, Worm said. The parking structure could be above or below ground or some of both, he said.
Jeff Vercauteren, president of Capitol Neighborhoods Inc., said it's too early to predict neighborhood sentiment for the project, which partly lies in the First Settlement Historic District.
"It's a good opportunity to revitalize the corner," he said. "If executed well, it could be a really good addition to the neighborhood."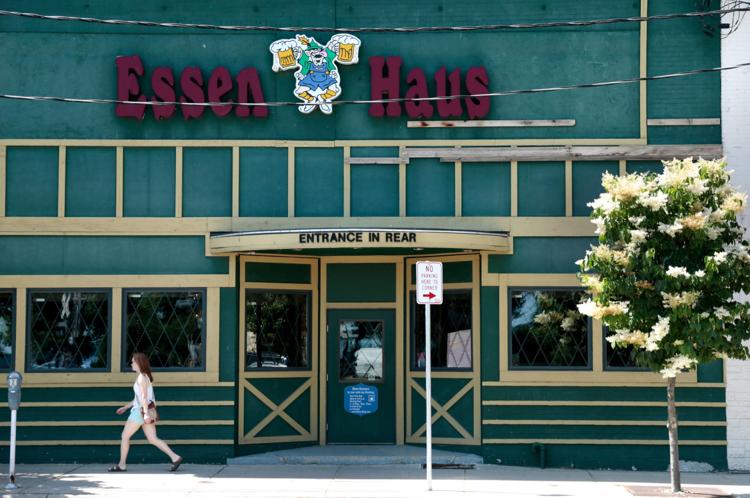 But Vercauteren noted some residents had concerns about a new six-story building at 330 E. Wilson St., also done by Kothke, and that height is likely to be an issue with the Worm-Kothke proposal.
Worm is unsure when formal plans will be submitted to the city to trigger a formal review process, or when ground might be broken on the project.