Madison's Oscar Mayer plant — a fixture on the East Side for nearly 100 years — will close and its headquarters will move to Chicago, putting 1,000 employees out of work, parent company Kraft Heinz announced Wednesday.
The loss of one of Madison's signature companies is part of a plan by parent company Kraft Heinz to close seven factories in the U.S. and Canada, four months after the two food giants merged.
"Our decision to consolidate manufacturing across the Kraft Heinz North American network is a critical step in our plan to eliminate excess capacity and reduce operational redundancies for the new combined company," Kraft Heinz said in a statement. "We have reached this difficult but necessary decision after thoroughly exploring extensive alternatives and options."
The closings will eliminate 2,600 positions nationally and consolidate Oscar Mayer's headquarters and Kraft Heinz's U.S. Meats division in Chicago in 2016, shifting 250 jobs to the Chicago area, the company said.
"We had no indication," said Doug Leikness, the head of the union representing Oscar Mayer factory workers in Madison. He said union and management officials met Monday and there was no sign a closing was imminent. "They duped us," Leikness, sounding stunned, said of Kraft officials.
Leikness, president of United Food & Commercial Workers Local 538, said he was told just after 1 p.m. that production at the factory, 910 Mayer Ave., will end by early 2017.
A meeting with employees was held at 1:30 p.m., and Kraft Heinz released its statement to the media at the same time.
Oscar Mayer, one of Madison's largest employers and mainstay businesses for nearly a century, makes hot dogs and lunch meats here. Headquarters of the company, incorporated in Chicago in 1911, have been in Madison since 1919.
At its peak, in the mid-1970s, Oscar Mayer was Madison's No. 1 private employer, with more than 4,000 workers at its offices and plant at Packers and Commercial avenues.
Today, Oscar Mayer and Kraft Heinz have 1,000 employees here, including about 650 union members at the factory.
"My thoughts and concern are with the 1,000 workers who will be losing their jobs in the time span of the next 24 months," Mayor Paul Soglin said in a statement. "These men and women have dedicated their lives to this company. ... They are the heart and soul of the North Side."
Soglin said corporate officials told him about the closure Tuesday evening. He said he had hoped the company "would continue to be part of the fabric of our community" for another 100 years.
"Since that is not to be, the city is committed to working with the state Department of Workforce Development and the Workforce Development Board of South Central Wisconsin to assist these workers in retraining and placement in their next employment opportunity," Soglin said. "I am committed to working with these loyal employees as well as the local businesses that will feel the loss of this institution in our city."
Soglin said the closure will have an impact in the "hundreds of millions of dollars" on the Madison-area economy.
A part of Madison history
State Sen. Fred Risser, D-Madison, and Rep. Chris Taylor, D-Madison, called the decision "gut wrenching."
"It is a sad day in Madison, and our hearts go out to Oscar Mayer's employees and their families," they said, in a joint statement.
Leikness said he was told factory jobs will be phased out over the next 15 months or so. He said while there were some disturbing signs — the loss of 165 administrative jobs in August and construction of a new hot dog line at an Oscar Mayer plant in Missouri — Madison plant workers had been told they were doing a good job.
"We've eliminated a lot of jobs. People are doing a lot of extra work in order to save the plant," Leikness said. "There are a lot of production gains the plant's been making on the backs of our workers — for nothing."
Outside the factory, plant worker Martin Dorau of Wisconsin Dells said "no one was surprised" when word of the closing came down.
"It's not a shock. It's been declining for a long time," said Dorau, 50, who has worked at Oscar Mayer for 12 years. Dorau said plant employees were not offered jobs at other Kraft Heinz locations.
Jeff Parker, 55, of Madison, said working for Oscar Mayer has been his family's tradition. Parker has been a production worker for 26 years, his sister spent 25 years there and their father was an Oscar Mayer employee for 38 years.
You have free articles remaining.
Parker said many employees "saw the handwriting on the wall" after former owner Kraft Foods, of Northfield, Illinois, merged with H.J. Heinz, of Pittsburgh, in July but they didn't expect it to happen so quickly.
"I guarantee you the founders are rolling over in their graves," Parker said. "I've seen three different owners and a lot of changes, some good, some bad. But this," he added, his voice trailing off. "It's a tragedy. It's a big part of Madison's history.
"It's going to be felt economically, socially. I don't think people understand."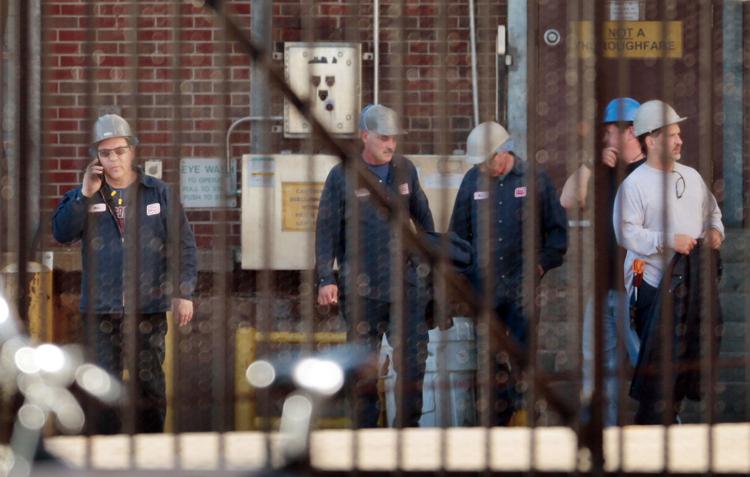 Hit to middle class
Economist David J. Ward, president of NorthStar Consulting in Madison and Sturgeon Bay, said Wisconsin had 100,000 fewer production jobs in 2014 than in 1999.
The number of high-income and low-income jobs has expanded in Wisconsin, Ward said, but middle-income jobs — which typically include factory work — have been shrinking. "I think this is just another indication of that," he said.
"It's great to be in an economy where we're employing biologists, computer science people and researchers of various stripes," he said. "But manufacturing — when those jobs are gone, it's really unlikely they'll reappear."
Taylor said Wisconsin lawmakers will try to persuade Kraft Heinz from leaving but acknowledged the company seems "dead set" on expanding elsewhere.
Like most everyone else, Gov. Scott Walker only learned of Kraft Heinz's decision Wednesday, spokeswoman Laurel Patrick said. She said his office "will work with local officials and our Department of Workforce Development to connect affected workers with other potential employers as well as a variety of services that include job training and job search assistance."
Patrick said the state's "economy is growing and moving in the right direction. Our unemployment rate is 4.3 percent, the lowest it's been since April 2001," she said in an email.
Steven Michels, spokesman for the Wisconsin Economic Development Corporation, said WEDC also learned about the decision on Wednesday. He said the agency will help workers find other job opportunities.
While Madison joined other cities in marking the closure of Kraft Heinz factories Wednesday, three plants in New York are expected to stay open for at least five years.
A fourth plant's closure will be delayed after New York officials agreed to spend $20 million to help the company modernize its facilities, Gov. Andrew Cuomo and U.S. Sen. Chuck Schumer announced.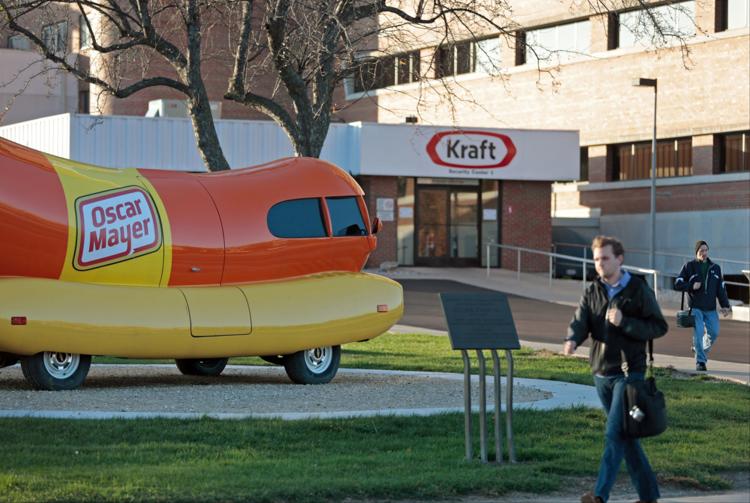 'You're not alone'
Kraft Heinz said Madison employees affected by the shutdown will get severance benefits, outplacement services and job search support. "We will treat our people with the utmost respect and dignity," the company said.
Kraft Heinz, in its statement, said administrative employees of Oscar Mayer and the U.S. Meats division will "have the opportunity to move with the business to Chicago." Spokesman Michael Mullen said no decisions have been made yet on where Madison production will be transferred.
Pat Schramm, executive director of the Workforce Development Board of South Central Wisconsin, a nonprofit that uses federal funds to help employees get training and jobs, said a Rapid Response Team will execute a plan right away.
"There will be resources to help them with their transition," she said. "They're not on their own."
The Workforce Development Board and state Department of Workforce Development will meet with company officials to learn specifics of the closure schedule to deliver help to employees as soon as possible, Schramm said.
Others offered assurances.
"You're not alone," Dane County Executive Joe Parisi said. "We're here for you. We're united."
State Journal reporters Karen Rivedal and Molly Beck contributed to this report.