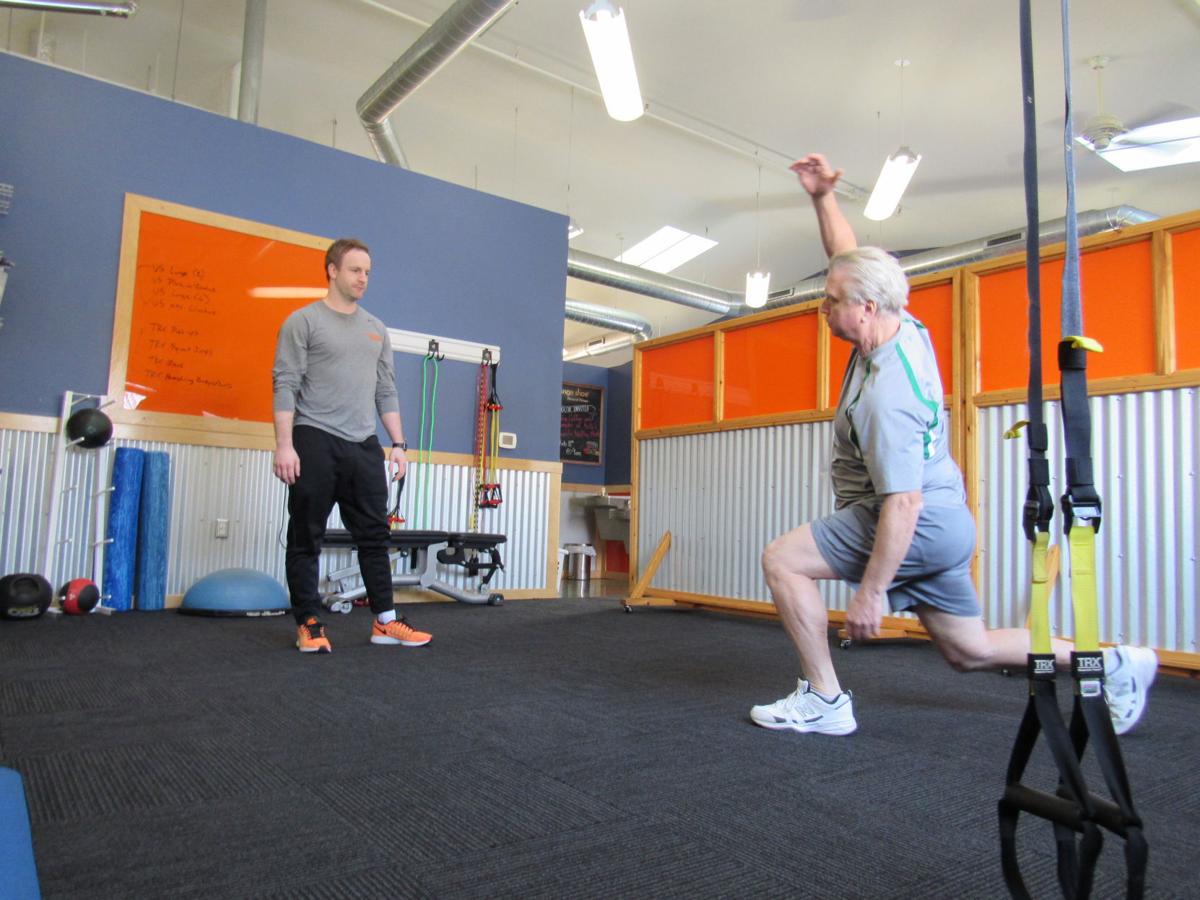 FITCHBURG — Rows of treadmills, stationary bicycles and elliptical machines are absent along with banks of televisions.
Instead, there are spacious rooms flooded with natural light and stocked with free weights, TRX Training straps, exercise balls and, most importantly, personal trainers who offer encouragement and advice.
The trainers are the foundation of Orange Shoe Personal Fitness, a Dane County-based franchise that is about to embark on a rapid growth plan.
Katie and Scott Michel, who have owned the Fitchburg location since 2007, have purchased the franchising system from founder Joshua Martin. The Michels have their sights on expanding the company from six locations to more than 100 gyms throughout the Upper Midwest over the next five years.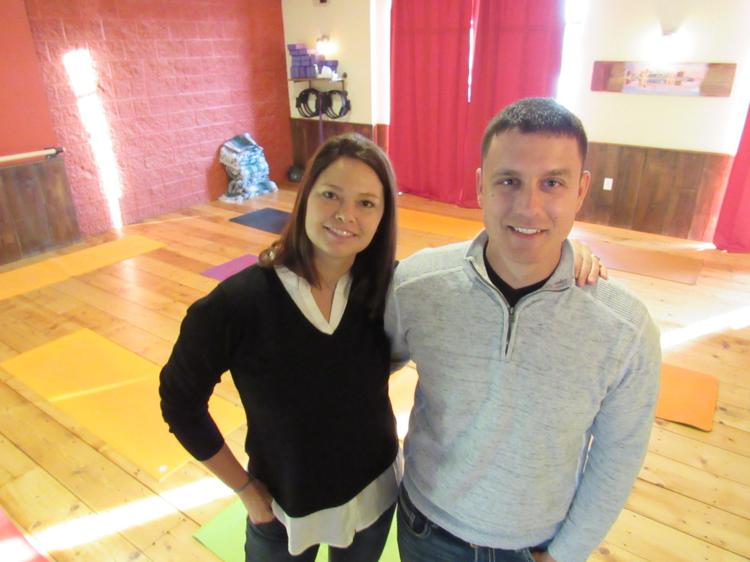 The couple, married in 2005, believe their business model can fill a niche in the hyper-competitive fitness industry that includes big box gyms such as Gold's Gym and Princeton Club, national chains such as low-price, high-volume gyms Anytime Fitness and Planet Fitness and specialized gyms that offer programs focused on spin classes, kettle bells or yoga.
Orange Shoe's niche is in individual fitness programs, small group sessions, in-home training and designing and running corporate fitness programs. A seventh gym is planned to open later this year in the Madison area but pricing for franchises are still being studied.
"It's pretty aggressive but we want to think big," Katie Michel said of their growth plan. "There's tons of room for growth."
According to the Bureau of Labor Statistics, there were 267,000 personal trainers in the U.S. in 2012 but that number is expected to grow to more than 338,000 by 2018. In 2014, revenue from more than 34,000 fitness and recreational sports centers increased 7.4 percent from 2013 to $24.2 billion with continued growth anticipated at least through 2024, the BLS reported. More than 54 million Americans paid gym membership fees in 2014, and memberships grew 18.6 percent between 2008 and 2014.
Martin founded Orange Shoe in 2004 and named the company after the orange Nike tennis shoes he wore. Martin opened a Capitol Square location in 2007 and Lauren Birkel, a triathlete, opened a franchise on Junction Road in 2008. Birkel purchased the Downtown location in 2009 while other owners followed with franchises in Brookfield and two in Chicago.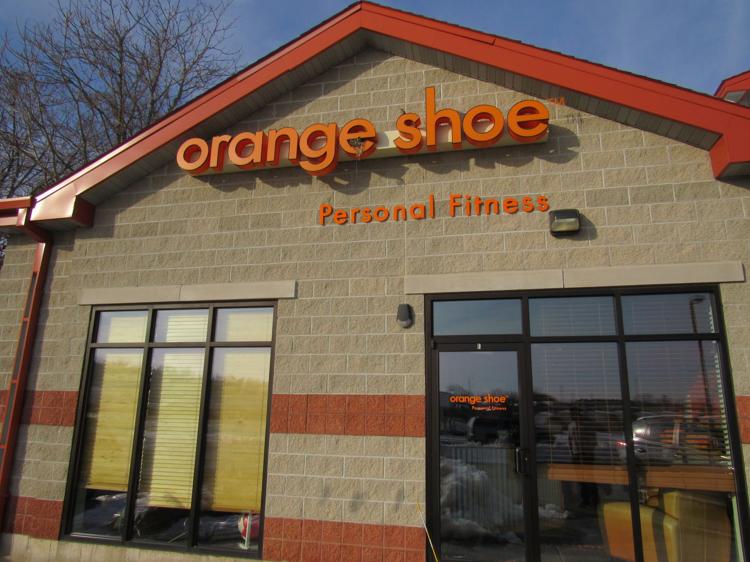 Last year, the Michels approached Martin about selling the franchising system. They closed the deal on Feb. 1.
"We saw an opportunity to be able to continue to grow the business across the state lines and Midwest and he felt it was time to pass the torch on to the next generation," Scott Michel said. "We both had educational degrees but we just wanted to do something a little more entrepreneurial."
Scott Michel, 36, grew up on a dairy farm in the Richland County community of Ithaca where he played football, basketball and rode the bench on the baseball team. Katie Michel, 36, is a Deerfield native whose parents own a construction company. She met Scott when they were at UW-La Crosse studying exercise sports science and education.
Scott taught kindergarten for a year in the Sauk Prairie School District while Katie was a part-time gym teacher in the Portage, Albany and Madison school districts from 2003 to 2012. They learned of Orange Shoe in 2004 when Katie was looking for a yoga instructor position. She was ultimately hired by Martin, with Scott, a year later, quitting his job as a teacher to become a trainer at Orange Shoe.
You have free articles remaining.
Two years later they found themselves owning the 7,500-square-foot gym that at that time was located at 6220 Nesbitt Road, next door to Pancake Cafe.
Their gym was too big and came just as the economy would begin to crash.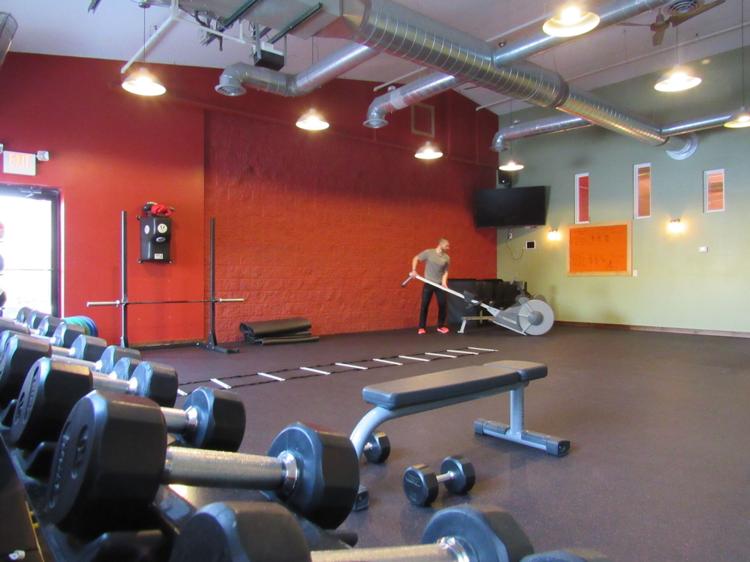 "The overhead of the lease was ginormous," Katie recalled. "It was way too big for what we needed and what we did. We scaled down and really figured out how we mesh as a business.
"The first three years we went backwards. It was really tough."
In 2009, they downsized the business to a 2,500-square-foot location at 6200 Nesbitt Road and in 2014, expanded it to a 4,350-square-foot facility.
The project included reclaimed barn wood from Scott's family's dairy barn that had been torn down. However, another setback occurred in January 2016 when a pipe burst and flooded nearly half of the gym with four inches of water. It took three weeks to repair the damage that included replacing soaked barn-wood flooring.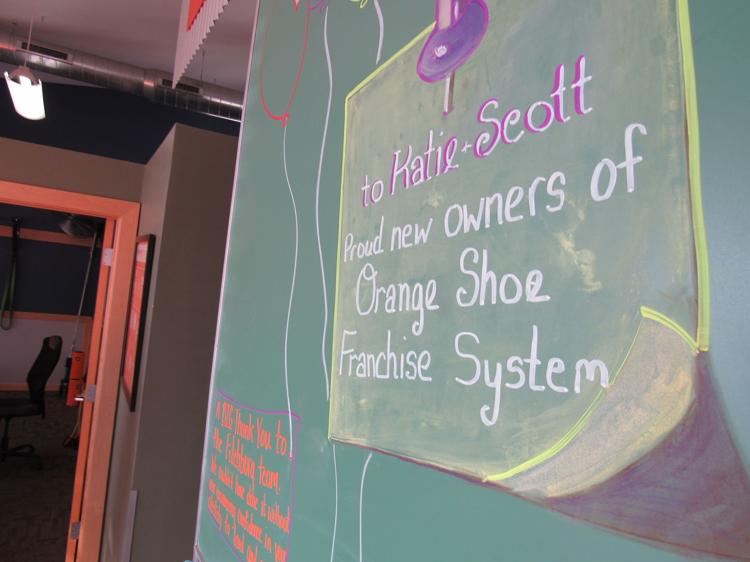 But with the down economy and the flood in the rear-view mirror, the Michels, who now have four children, including 4-year-old twins, are entering a new era in their lives in which they hope to attract owners with a passion for personal fitness. A franchise system will help owners avoid some of the stumbles that can occur for a new business owner.
"We're very, very excited," Katie said. "It's an interesting business concept because you take people who are very excited about fitness and then you put it together with a system, and that's where the magic happens."
For Birkel, she's also excited about the plans set forth by the Michels. Birkel, 35, grew up in Kewaskum, is a UW-Madison graduate and has a masters degree in social work from the University of Denver. She and her husband moved to Hawaii where he was a brewmaster and she trained triathletes.
They moved back to Wisconsin in 2006 and started working at Orange Shoe later that same year. The couple have three children, including 18-month-old twins.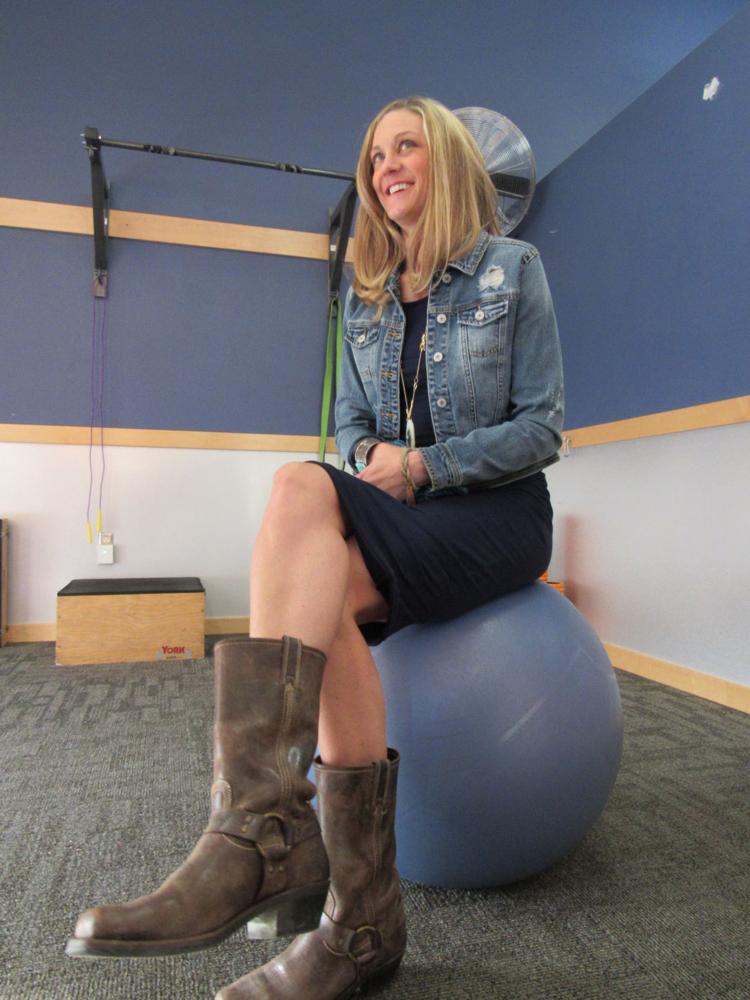 "As a franchisee I'm very excited that (the Michels) are taking the reins because they've been doing it for 10 years and they know what it's like to train day after day after day and they know how to make sure our team isn't being burnt out and our clients are getting the best experience possible," Birkel said. "Like these guys, I wanted to be involved in something bigger and I had that entrepreneurial spirit because my family had small businesses, and it was just kind of part of me."
Unlike traditional gyms where monthly fees are charged regardless of use, Orange Shoe's business model charges by the session. Typical rate packages can range from $159 for four, 30-minute one-on-one sessions and four, 55-minute small group sessions to $320 for eight, 30-minute individual sessions.
Scott Michel believes the rate structure is beneficial for the customer and holds the gym more accountable.
"Our business model only works if we're helping people. It's performance-based," Michel said. "If people aren't training at your gym nothing happens. Every month we have to earn our business."